Quote:
Originally Posted by
USlatin
I bet that is actually the best answer so far since I changed the name of the thread... so, please enlighten me... *** is C60 and how would all of that look/work?
Carbon 60 is perhaps the most useful compound in the known world. It can do almost anything. It displays high temperature super conducting properties, it can safely store radioactive waste, it can be used in body armor, it is stronger than diamond, it is everything that you could ever think of.
Here is a C60 "Bucky Ball":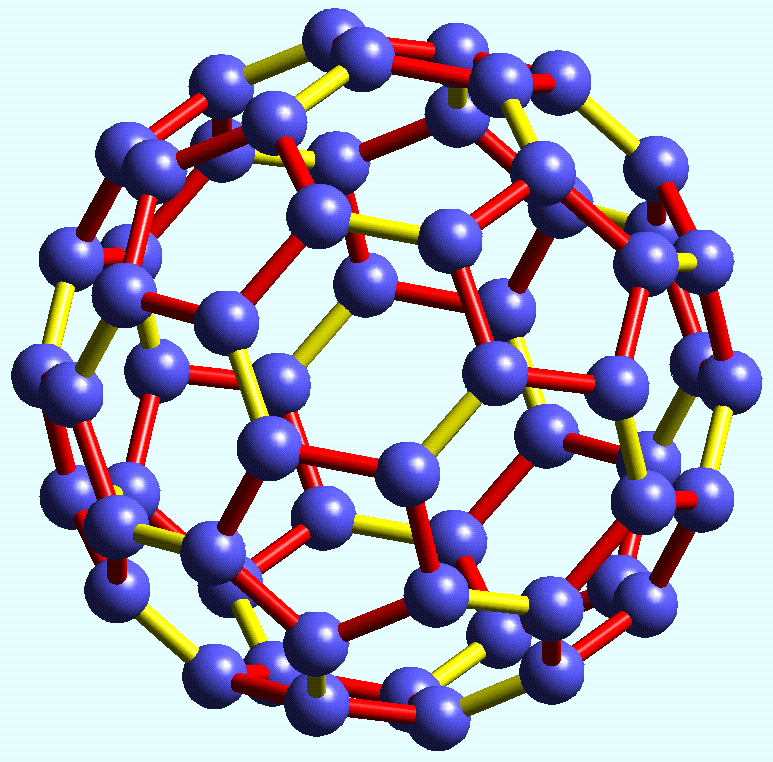 Pretty much, you can make C60 nanotubes fiber optic superconducting CPUs:
I imagine it will be the CPU of the future.
CPU
Motherboard
Graphics
RAM
Core i7 2500k
ASRock P67 Extreme4 Gen 3
AMD 7970
16GB DDR3
Hard Drive
Optical Drive
OS
Monitor
Intel 520 256GB
SATA DVD Burner
Windows 7 64 bit
Deal U2410
Keyboard
Power
Mouse
Adesso Mechanical
Silverstone OP650
Logitech G700
View all
hide details
CPU
Motherboard
Graphics
RAM
Core i7 2500k
ASRock P67 Extreme4 Gen 3
AMD 7970
16GB DDR3
Hard Drive
Optical Drive
OS
Monitor
Intel 520 256GB
SATA DVD Burner
Windows 7 64 bit
Deal U2410
Keyboard
Power
Mouse
Adesso Mechanical
Silverstone OP650
Logitech G700
View all
hide details