Yeah, I know there's another one of these around here, but I searched and couldn't find it.
But for some reason, Oblivion started running fine for me with the addition of the 1.1 patch and not playing it for 8 months. No crashes or anything for me, even with Xfire running. Aight, so here I am in all my level 9 glory.
All Elven armor, Elven Claymore, and the Helm of the Crusader. If you could see my eyes, you would know I was a vampire.
So let's see 'em! I know we have a lot of Oblivion players on OCN.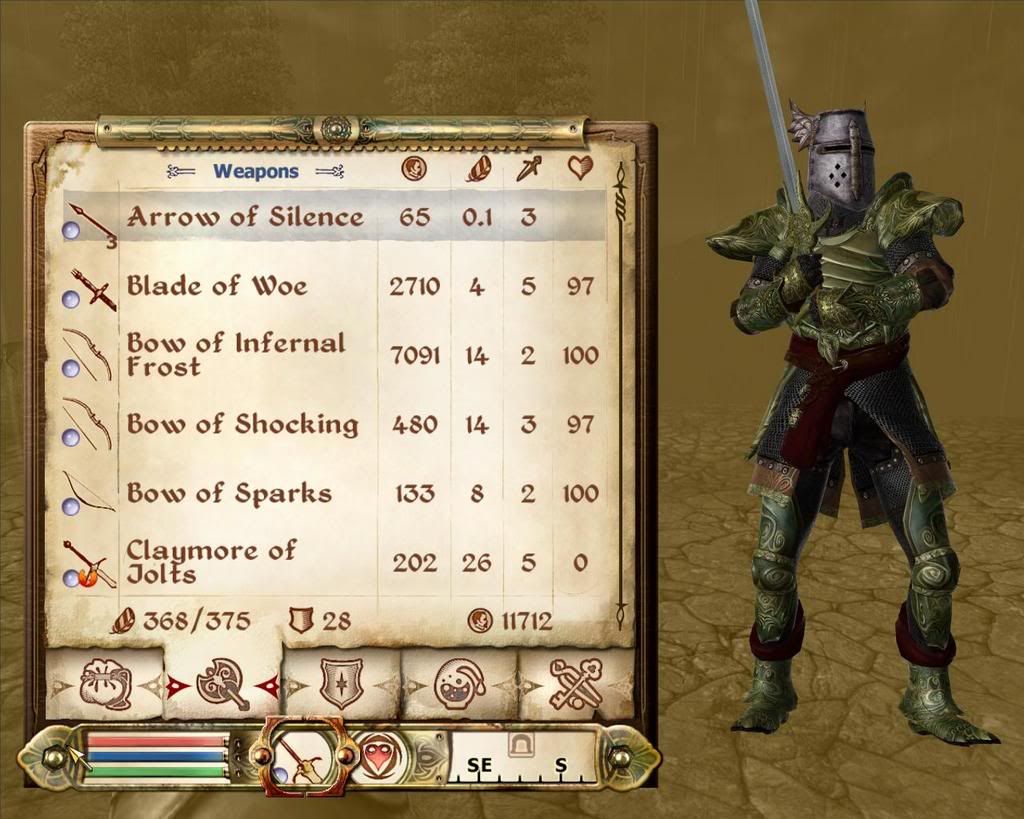 CPU
Motherboard
Graphics
RAM
i7 920
Asus P6T6 Revolution
eVGA 8800GTS (for now)
RipJaws 6GB DDR3 2000
Hard Drive
Optical Drive
OS
Monitor
2x Samsung 500GB RAID0
Plextor PX755SA
7 x64
Samsung 24"
Keyboard
Power
Case
Mouse
Arctosa
Corsair HX750 Modular
Silverstone TJ07-BW
Razer Lachesis
View all
hide details
CPU
Motherboard
Graphics
RAM
i7 920
Asus P6T6 Revolution
eVGA 8800GTS (for now)
RipJaws 6GB DDR3 2000
Hard Drive
Optical Drive
OS
Monitor
2x Samsung 500GB RAID0
Plextor PX755SA
7 x64
Samsung 24"
Keyboard
Power
Case
Mouse
Arctosa
Corsair HX750 Modular
Silverstone TJ07-BW
Razer Lachesis
View all
hide details