I have made it past the front panel! Woohoo!
Here is the cut panel:
I was an avid "Flamerâ€â€¦. erm… I mean I used to flame the edges of acrylic to bring out the shine. One day another member PM'd me an image from a Stand Alone LC Unit. The image was of a polished edge that gleamed like the edge of a finely honed Katana…. I fell in love…. with the acrylic that is…
I started to practice on some of the pieces that I had lying around that had met with a bad measurement or cut.
Polishing is much better, faster and easier. The results are outstanding.
I think that I need to save for an angle grinder and a buffing attachment…
Rouge:
Dremel: … please don't laugh…. I know… I know… I need a buffer, otherwise it goes something like this: "Oh! Here, let me dig this trench with a teaspoon…â€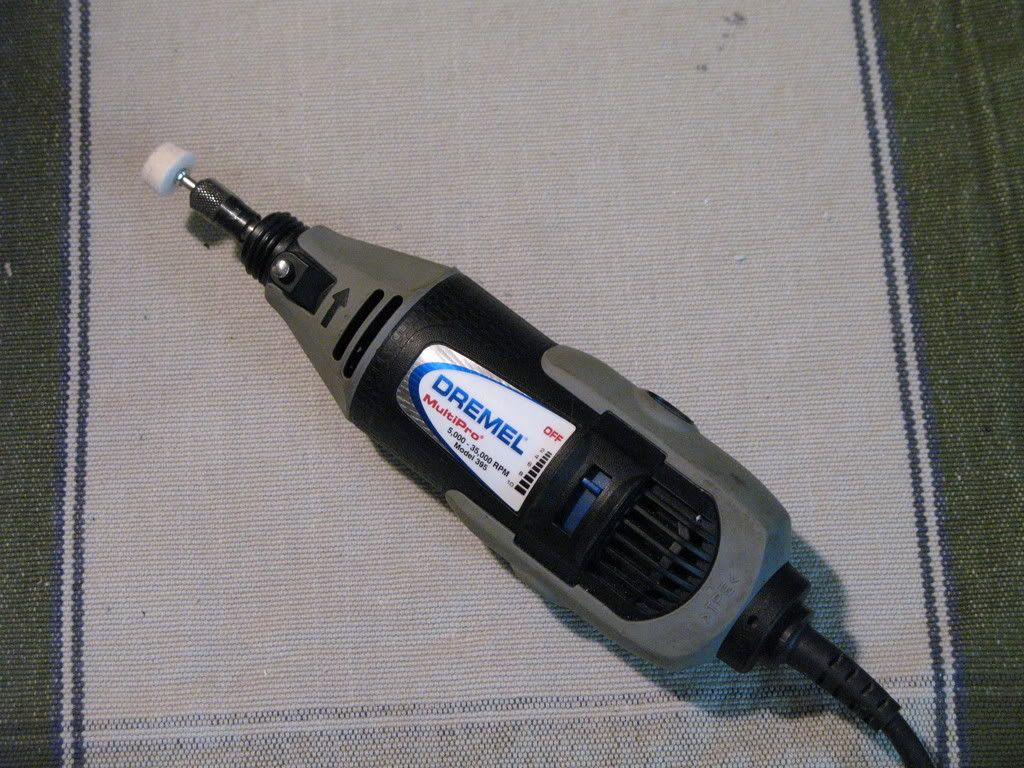 Completed panel: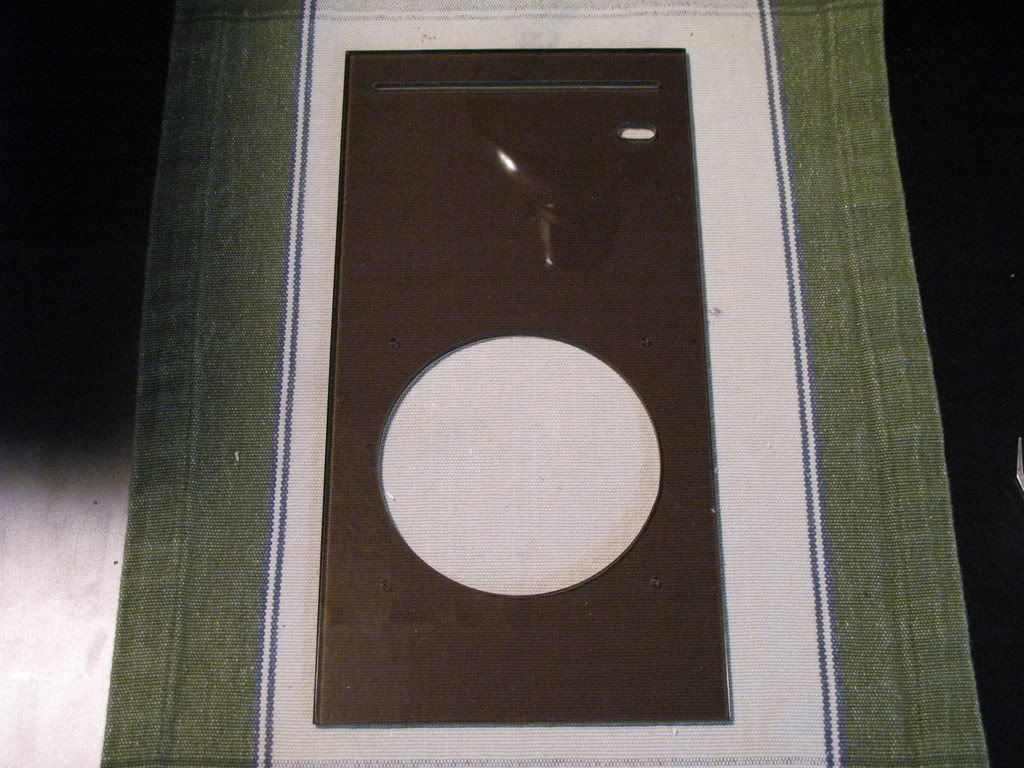 And several images of the finished panel: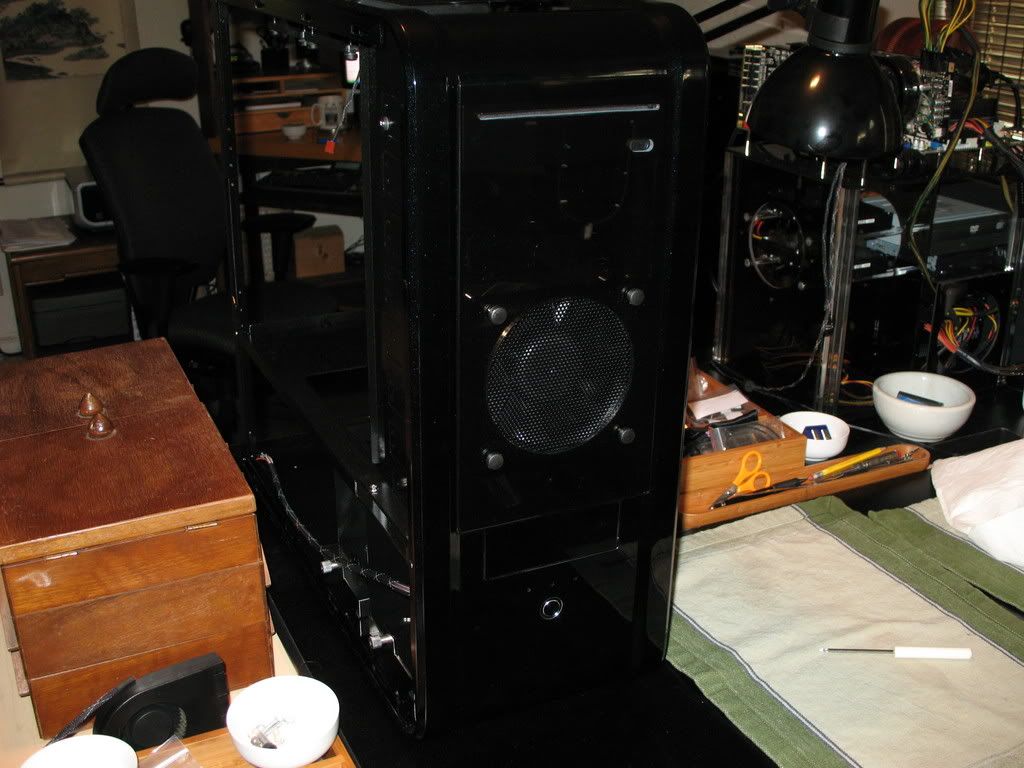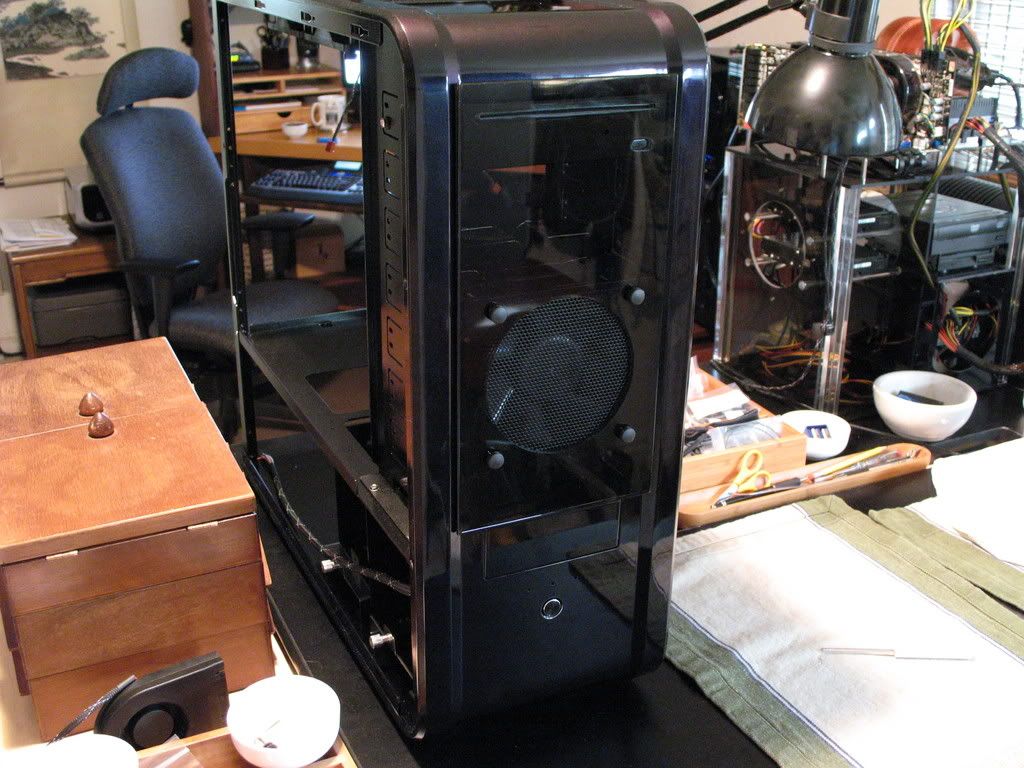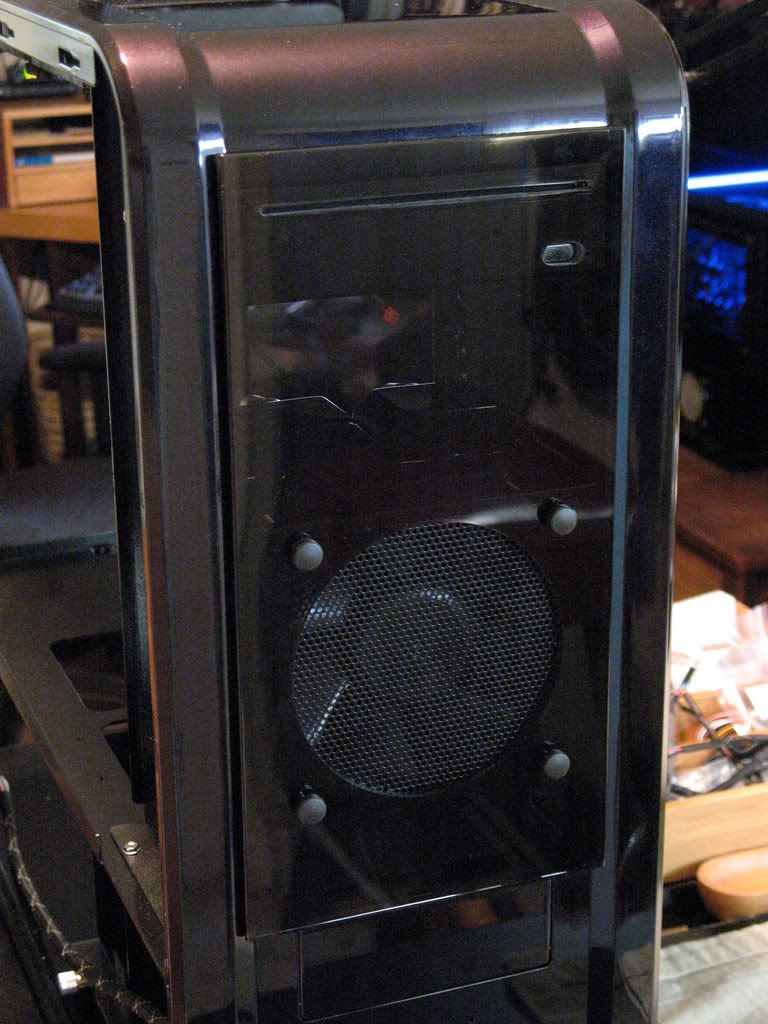 Whew! I am glad that is over with. The cleanliness of the CD slot and the eject button could be better…. I will have to work on that before I start Halcyon.
Next: Some more leak-testing, flushing and more leak-testing…
CPU
Motherboard
Graphics
RAM
i7 2600K
GA-P67A-UD7
GTX 580
2 x 2GB Corsair
Hard Drive
Optical Drive
OS
Monitor
C300 (OS), Velociraptor (storage)
Lite-On
W7 64-bit Pro
Samsung 275T
Keyboard
Power
Case
Mouse
Black Widow Ult.
Silverstone DA750
Lian Li T60
R.A.T. 7
Mouse Pad
Q-Pad
View all
hide details
CPU
Motherboard
Graphics
RAM
i7 2600K
GA-P67A-UD7
GTX 580
2 x 2GB Corsair
Hard Drive
Optical Drive
OS
Monitor
C300 (OS), Velociraptor (storage)
Lite-On
W7 64-bit Pro
Samsung 275T
Keyboard
Power
Case
Mouse
Black Widow Ult.
Silverstone DA750
Lian Li T60
R.A.T. 7
Mouse Pad
Q-Pad
View all
hide details