Works with ATI, Intel, AMD, Via, and SiS chipsets. Allows for manual setting of the FSB while in Windows.
One of the best software overclocking utilities.
Current Version:
2.3.166.131 (SHAREWARE) or 2.2.134.98 (FREEWARE)
Here is the page to list every possible PLL. It will not support every board, but check back for updates.
Check here for your PLL
http://www13.plala.or.jp/setfsb/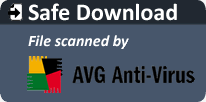 Edited by wierdo124 - 2/26/11 at 11:05am