Well I got the pot all brazed up and ready for dicing. I will lap it later this week and maybe do another run for the top ten on this E6300 soon.
Here's the pot next to my cpu pot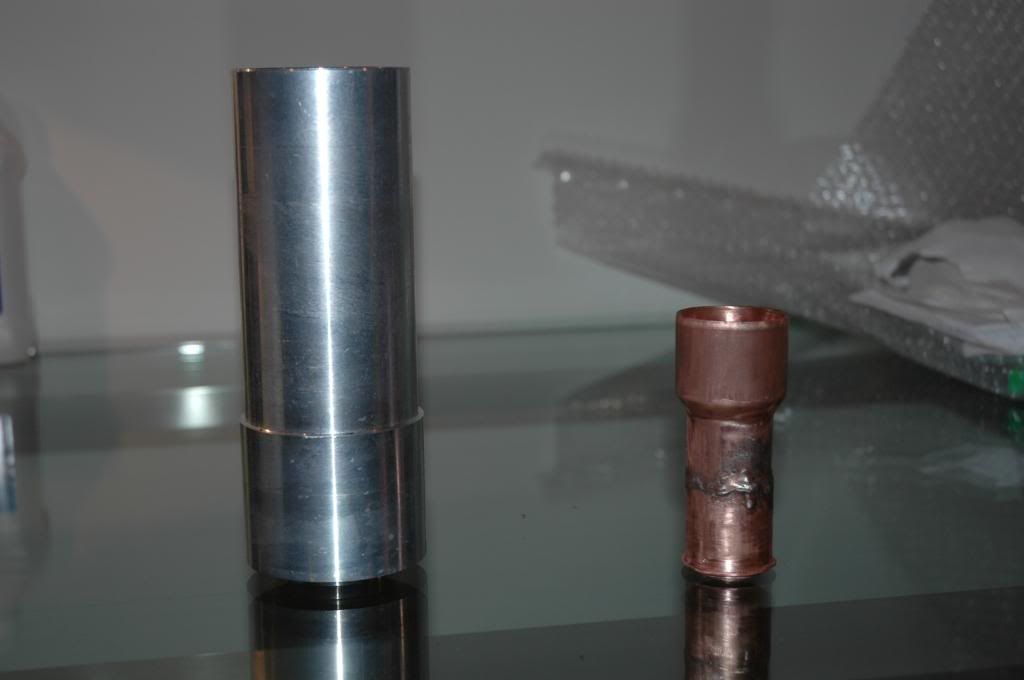 Here's a sneak peak of what is to come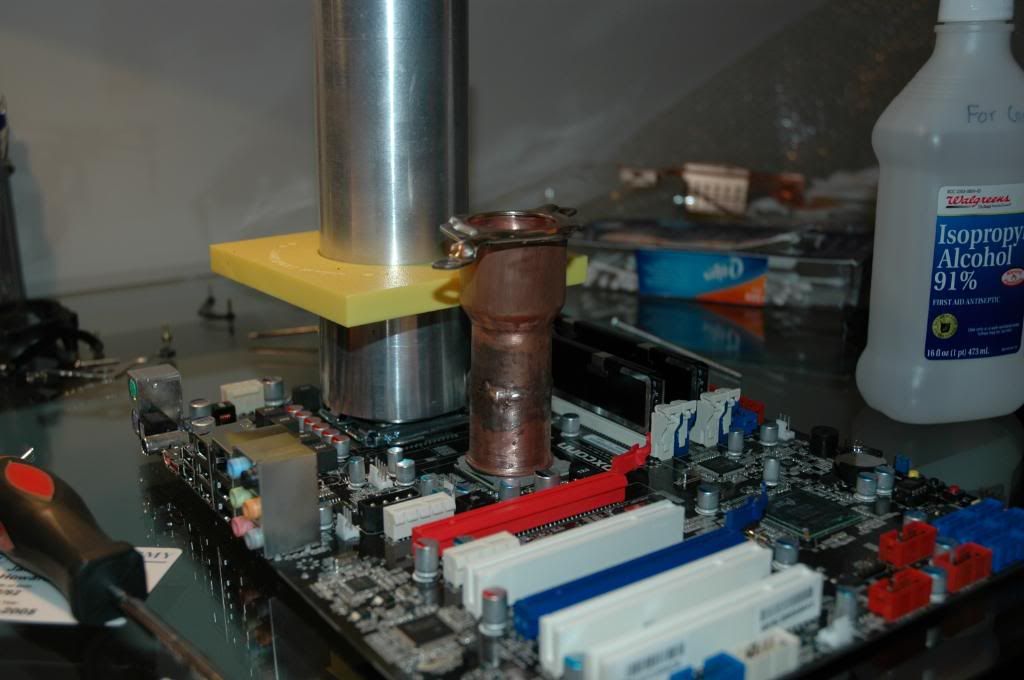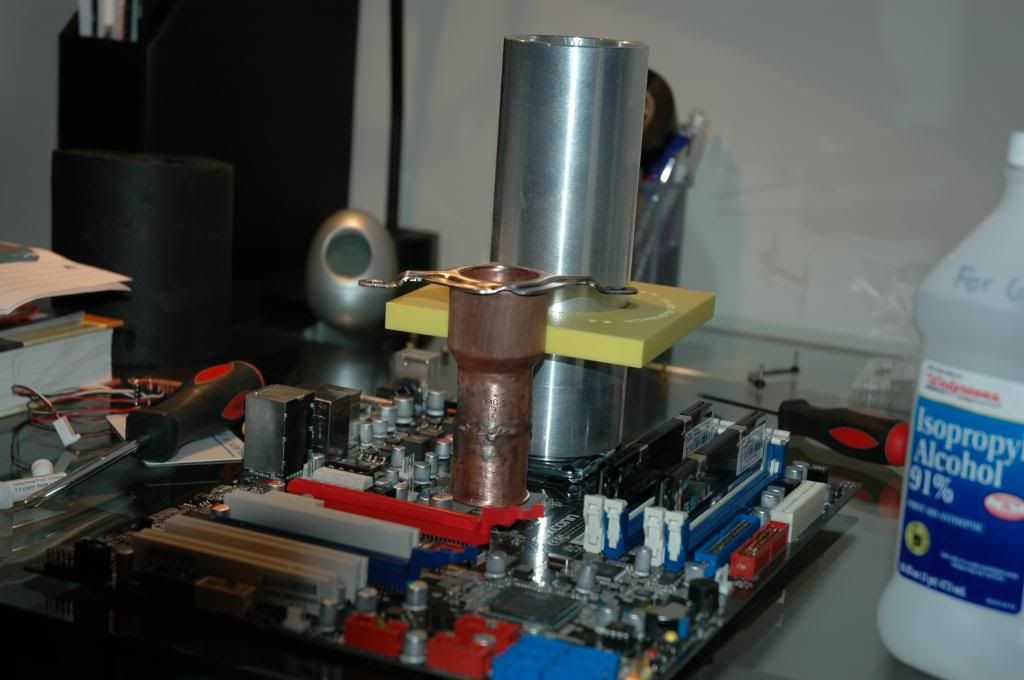 Here's the pot next to my hr-05 for comparison's sake
Just to show you how much crap they put on the stock heatsink, it took a hairdryer to get the southbridge heatsink off.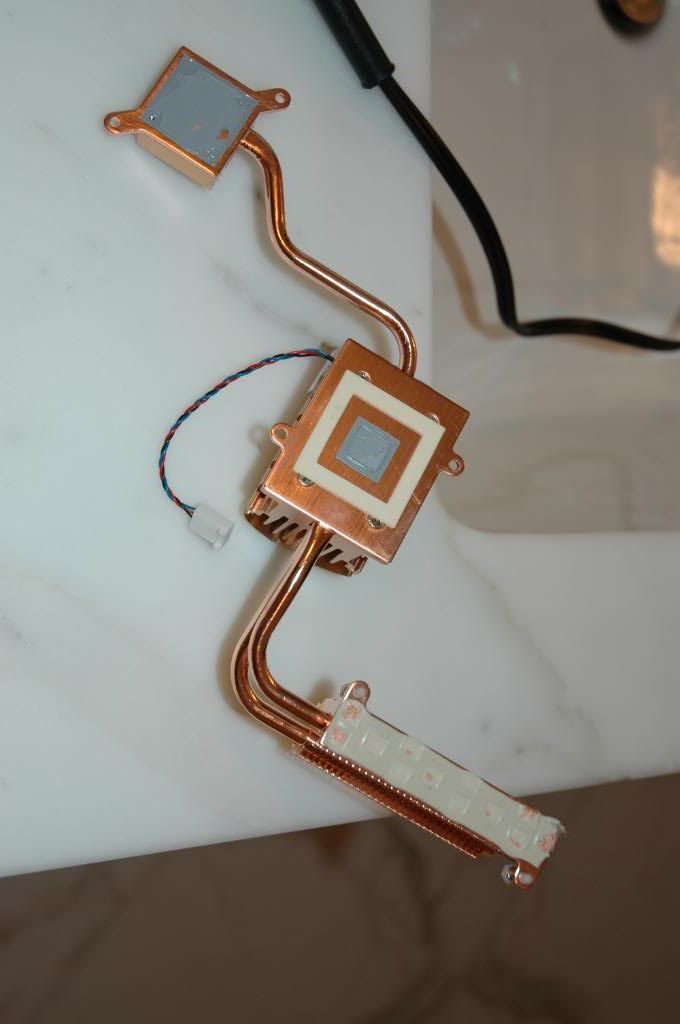 Here's how I will be mounting it, a top mount from the stock cooler mount. I will drill holes appropriate to size when I receive/mod my hr-09.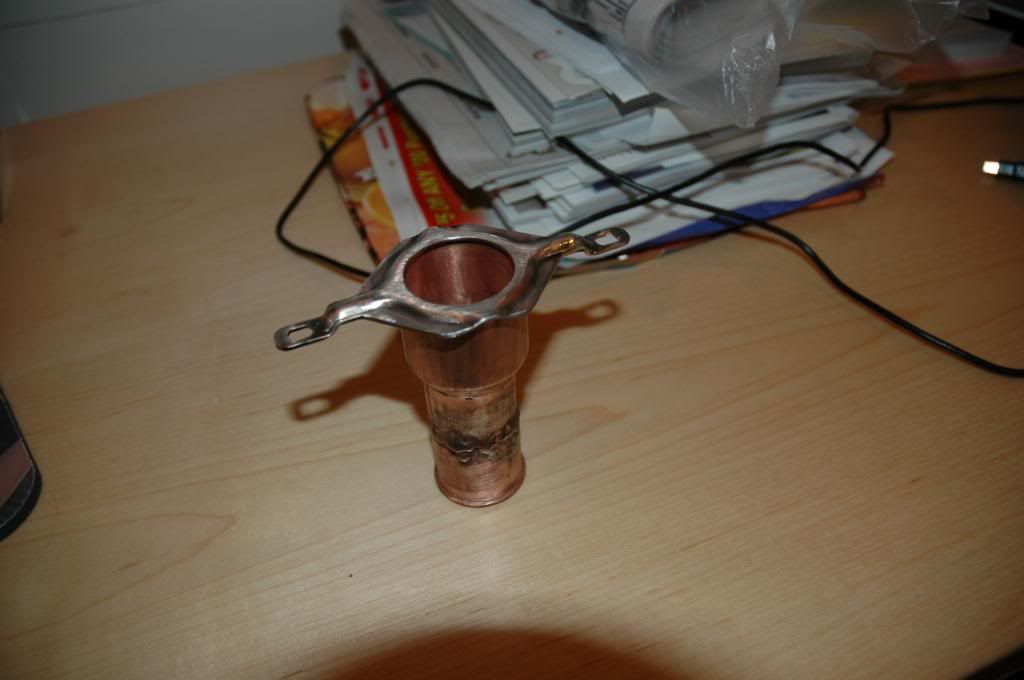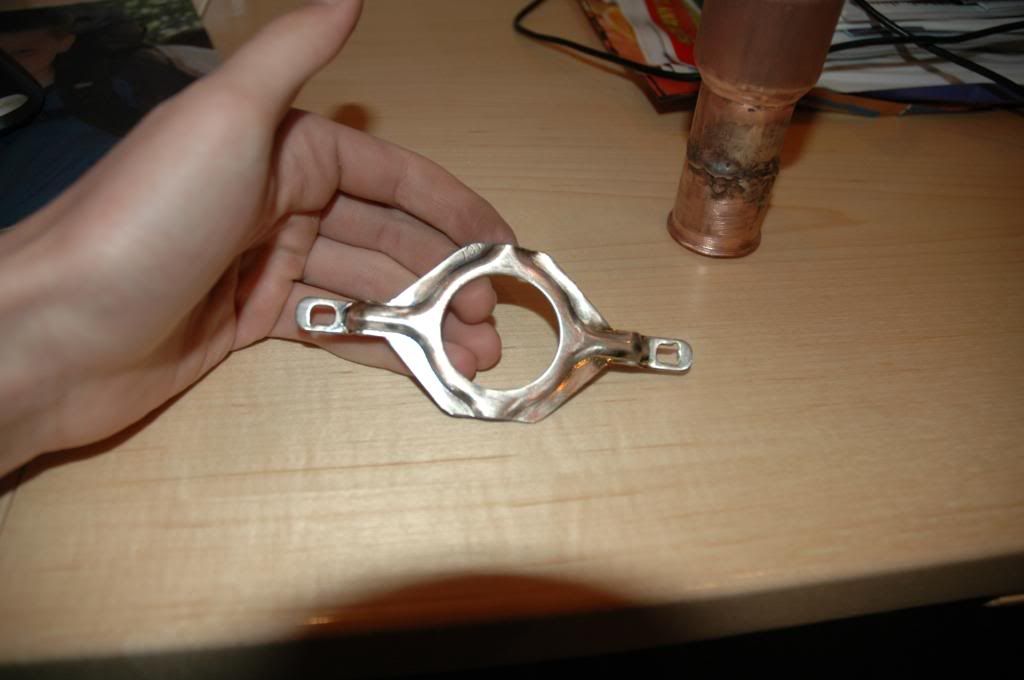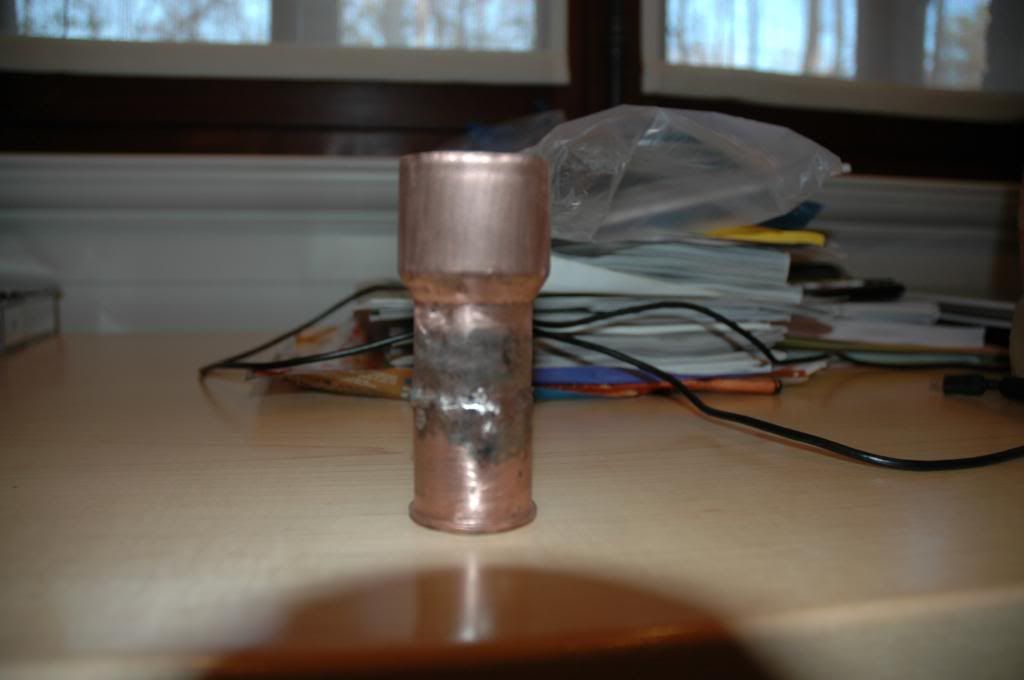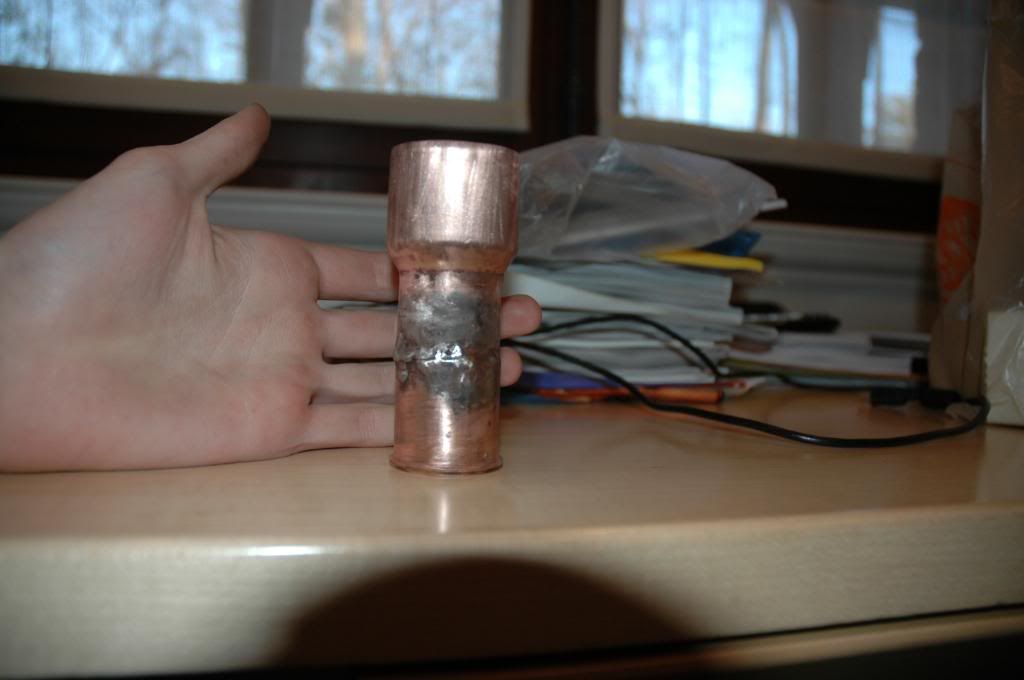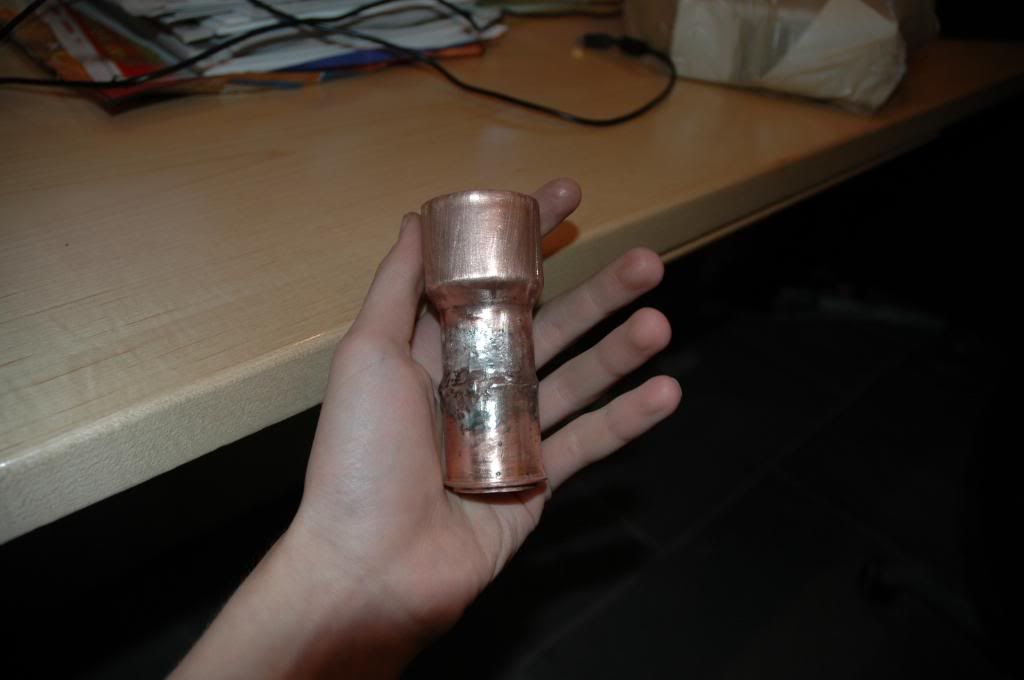 Hopefully this can give me the extra 11 fsb I need to get top ten! What do you guys think?