Well I finally got some temporary pics of my test bench, I haven't had time to spend an exuberant amount of time on the wires yet as I am sure you can tell, but the bench is excellent none the less. I didn't have the graphics card in these pics.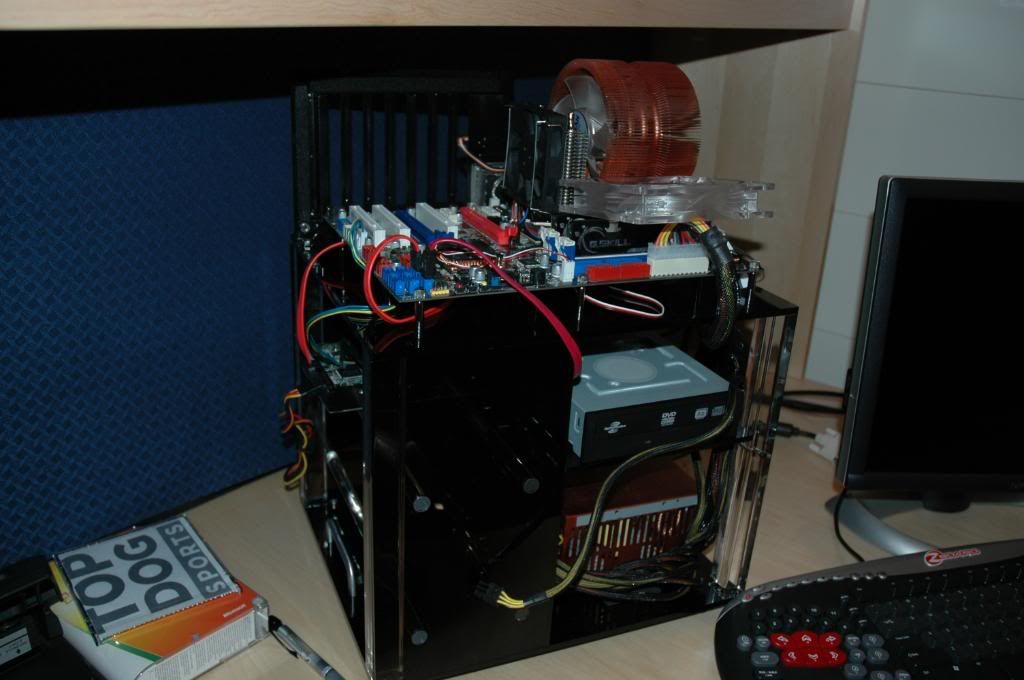 here's the southrbidge cooler on my mars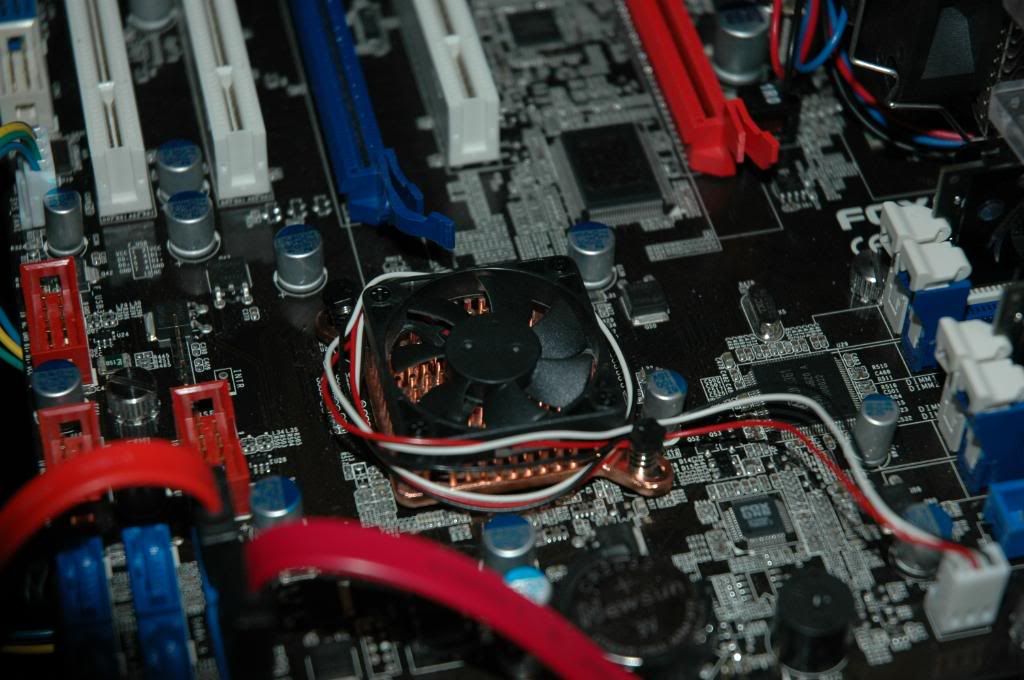 motherboard setup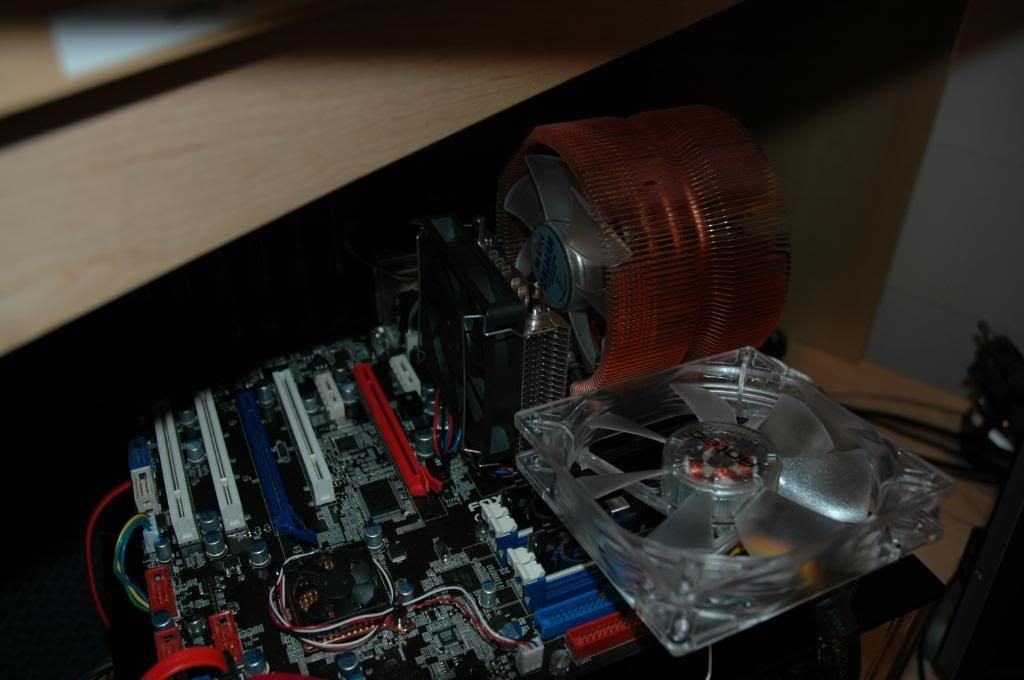 my messy wiring with the gpu removed.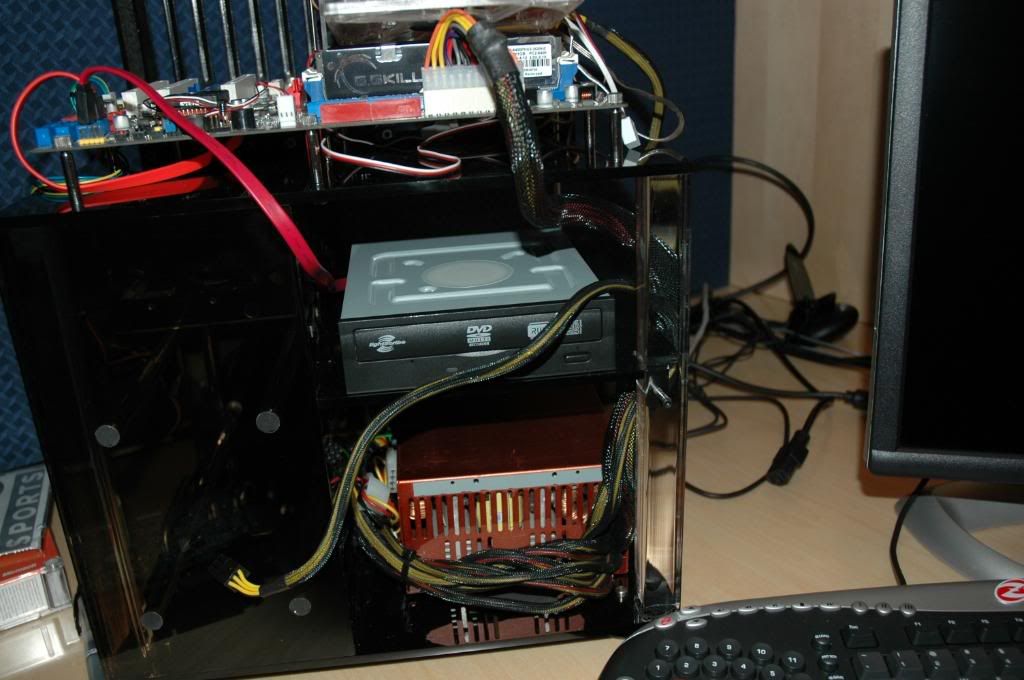 Well saturday I will be benchin with the team again, benching 790i, X48, tons of 45nm procs, ddr3, and dual gx2's, should be fun