Quote:
Originally Posted by
juano
I think he realizes that, he mentioned nice WUs and 9xxs so I think he's trying to estimate the best case scenario. It could still be optimistic though I don't know, I don't have very much experience with "best case scenario".
This is what the "best case scenario" looks like for a 560 Ti.
Sadly, I haven't seen it since July 8.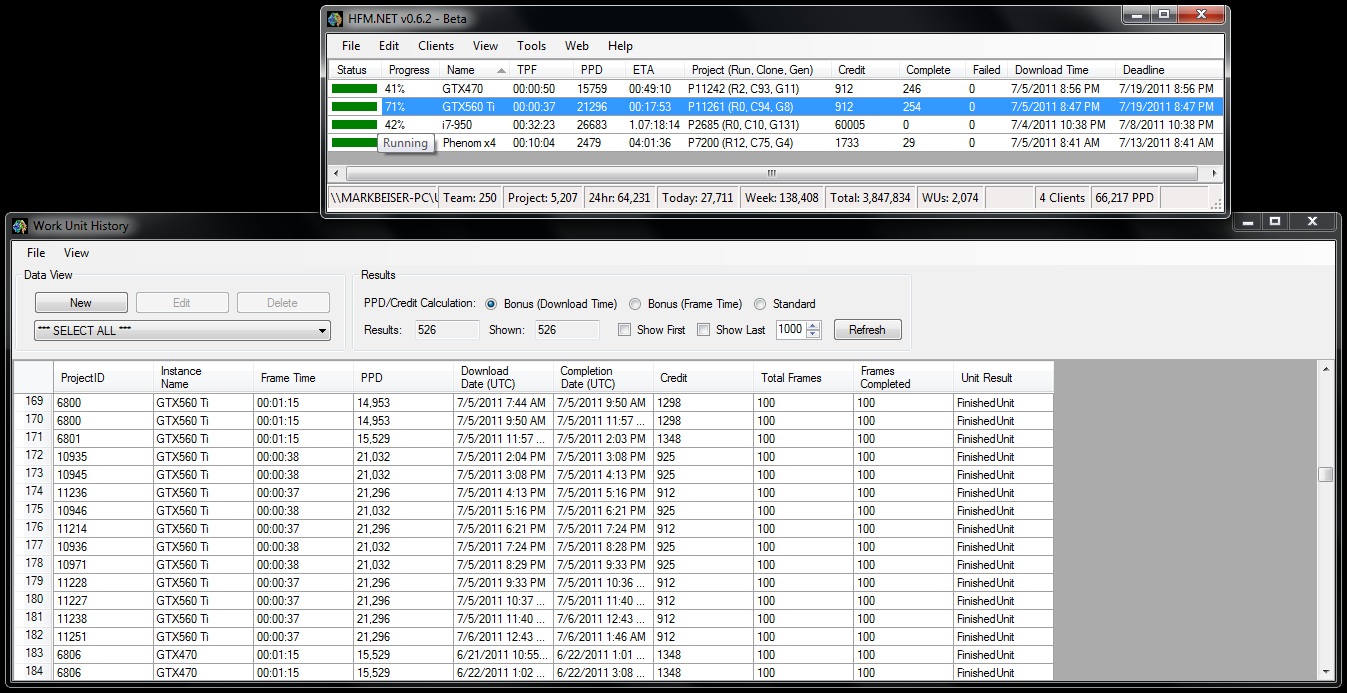 I'd really like to get a string of them again, my 560 Ti is running 110mhz higher shader clock than when I got that batch of those WUs.
CPU
Motherboard
Graphics
RAM
Phenom x4 9650
Cheap MSI board
EVGA GTX580 SC
Junk PC-800 DDR2
Hard Drive
Optical Drive
Cooling
OS
WD Blue
Generic DVD
Cuplex Kryos HF CPU block, Swiftech MCW82 GPU b...
Windows 7 Home Premium
Power
Case
Antec True Power 650W
>10 year old Antec something or other.
View all
hide details
CPU
Motherboard
Graphics
RAM
Phenom x4 9650
Cheap MSI board
EVGA GTX580 SC
Junk PC-800 DDR2
Hard Drive
Optical Drive
Cooling
OS
WD Blue
Generic DVD
Cuplex Kryos HF CPU block, Swiftech MCW82 GPU b...
Windows 7 Home Premium
Power
Case
Antec True Power 650W
>10 year old Antec something or other.
View all
hide details