Quote:
Originally Posted by
Knitelife
8 more GX2s should be coming online right now, but....
But the two CPUs I purchased did not come with Heat Sinks!!!!!! :swearing:
Retail box even
. Guess I should have read the fine print.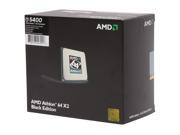 So now I have to order them and wait a few more days.
Thats 8 GX2s doing nothing at the moment, and 6 more arriving this week.
That's not cool at all.
Your really trying to put the heat on nitteo aren't you?