I have 5 fans in my new rig, and there all exhusting there doing ok but ive noticed alot of people doing intake and exhaust the way i set it up makes since but i think i need some fresh air, looking to get the best out of my money as always.
I have a 120mm Sucking out of the back one pushing through my heatsink and out the back my PSU sucks from the side of my cpu cooler and out the back one on the top that sucks out the top and one on my case window to suck off the 1st GPU and a pci slot fan to suck off the bottom GPU's heatsink
Here is a bad diagram but i think you can tell whats up Red arrow is airflow and yellow lines are where the fan is located. Any help is encouraged!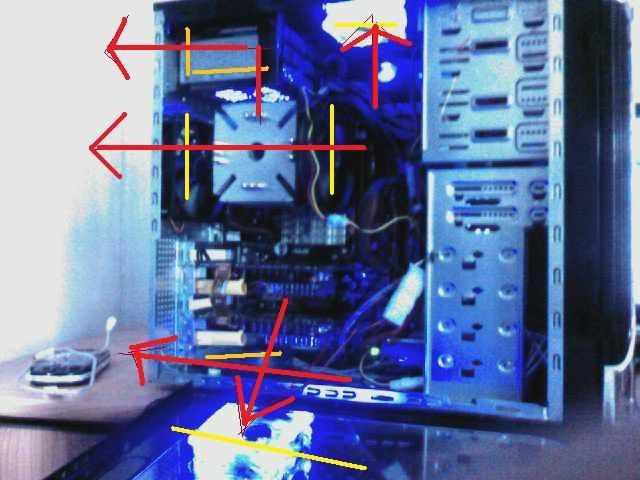 Thanks, James