Quote:
Originally Posted by
txtmstrjoe
Hey fellas, here are a couple of screenshots of where things are just before I start testing for total OC stability (CPU + RAM).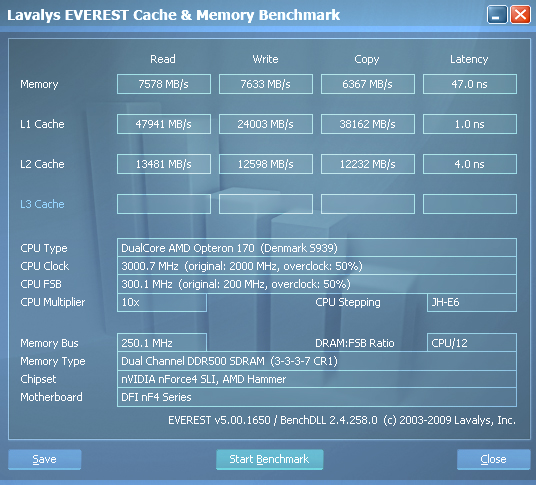 RACE yah! I started yesterday. I finally got the corsairs the anon donor sent me in my Tyan Tiger and started tweaking the mem as the htt is temp limited. I was able to run 280 all winter but 250 is pushing it with 80f ambients.
Needed a .1v bump for 500, can't get the CAS down to 2.5
spent a few hours last night. I may get back on that when I get the ambition to pull the Modded btx 775 off the asrock sataII and put it on the Tyan.
Here's where I'm at right now.