Pics!
Group Shot (sorry, kind of blurry)
Zalman Cooler accessories to the left along with the packaging (newspaper lawl), floppy cables?, some jumpers.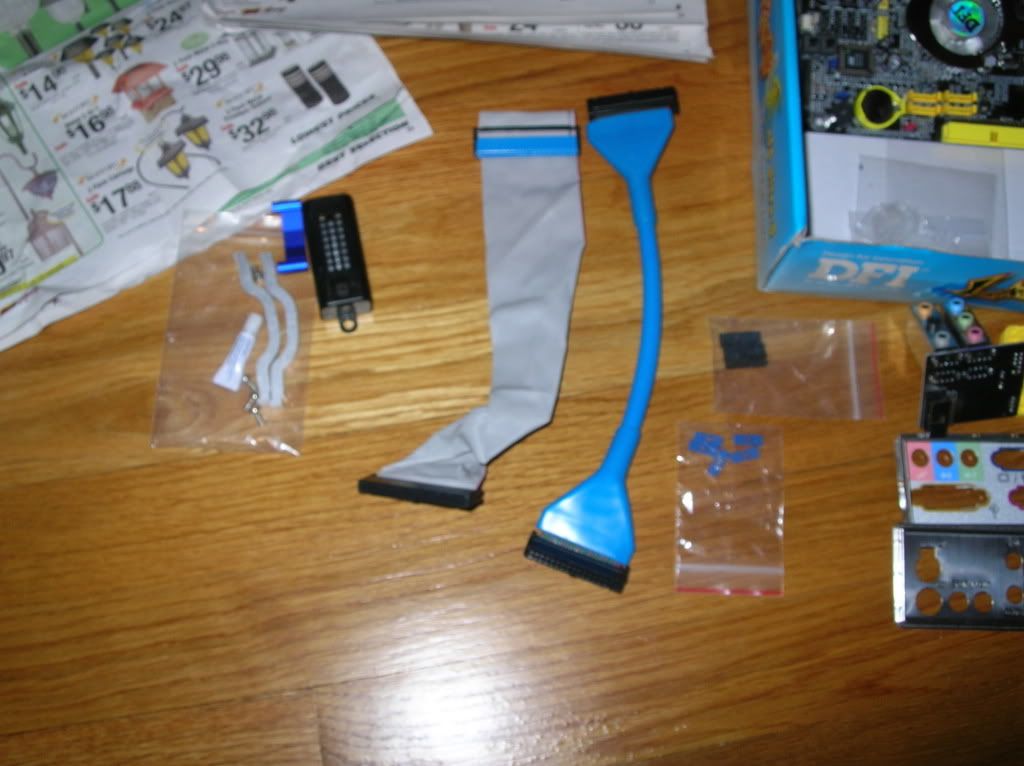 IO panels, retention thingy?, sata cable, audio module, case keys (lol), some cable hanger and a plastic cable cover (it didn't fit the sata cables, no idea...)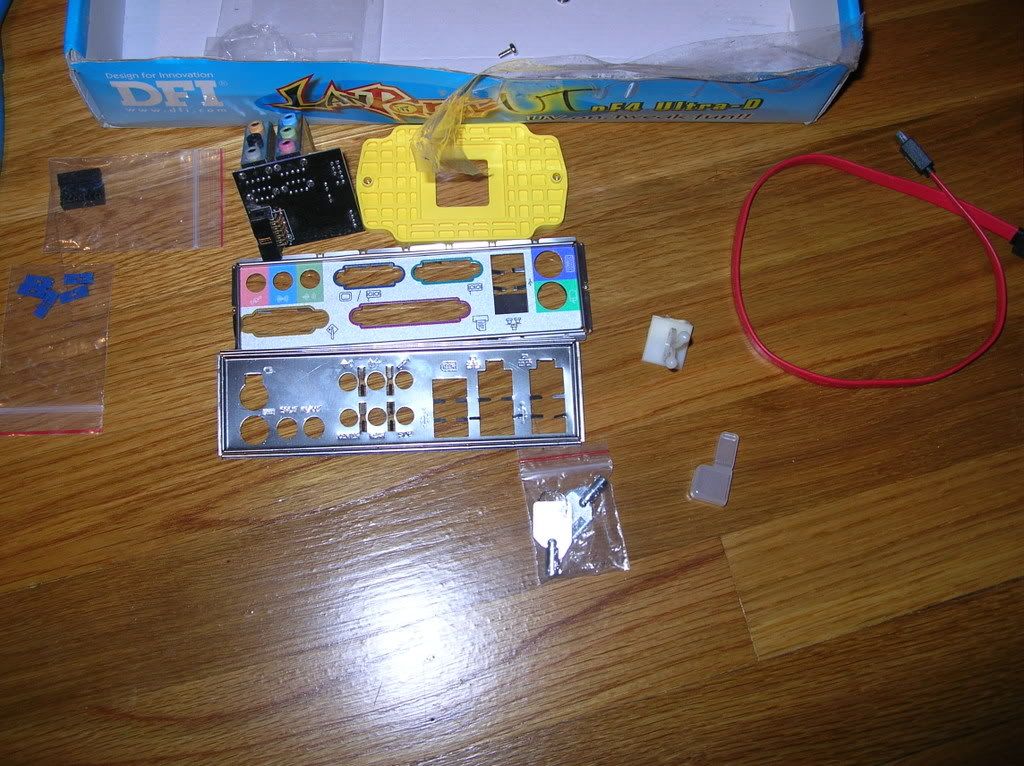 WTH did he do to this box? holy crap...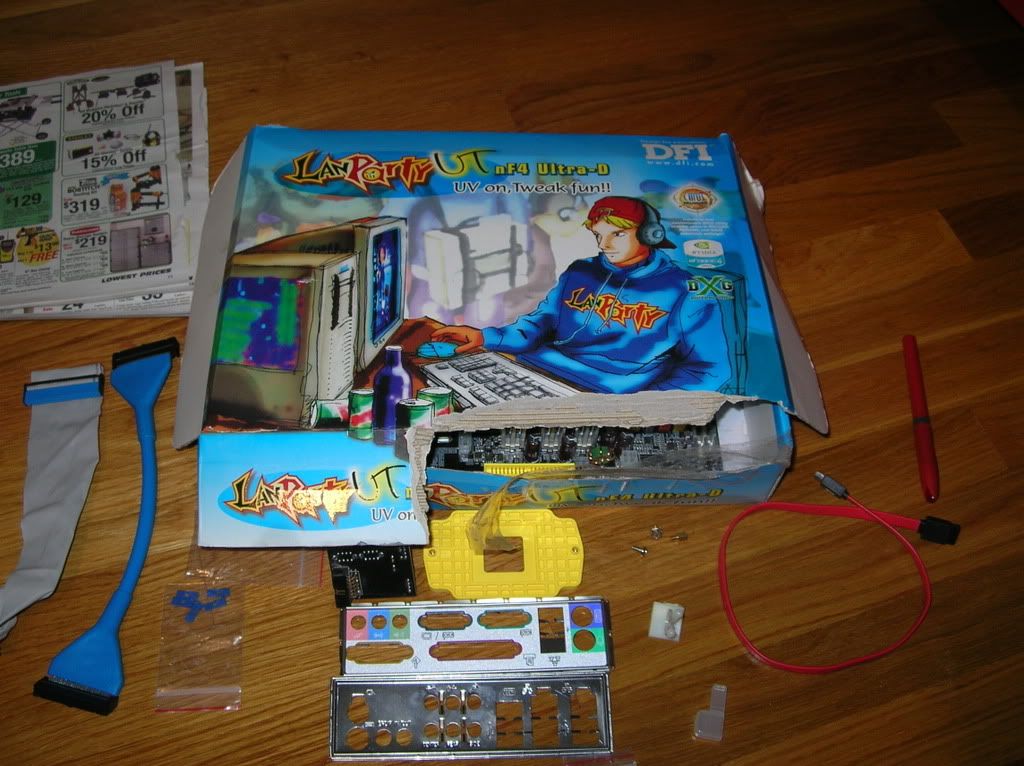 Packaged inside this with only some paper shopping bags as support -.-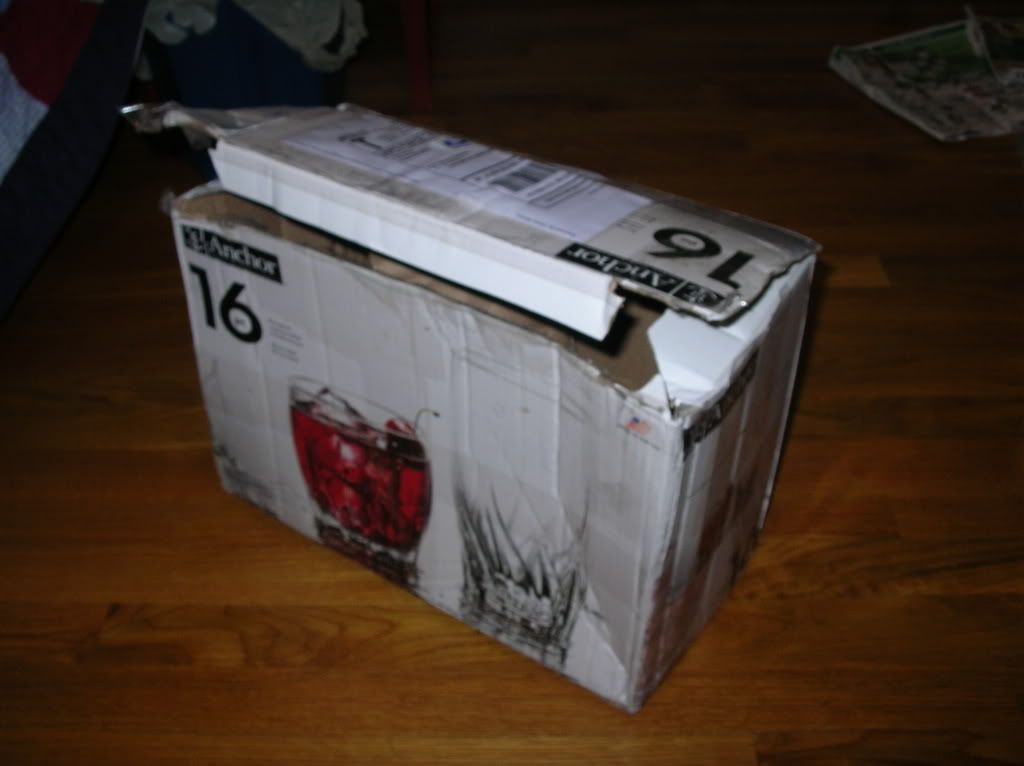 Wow... srlslay! (edit: had to remove names and addresses, oops!)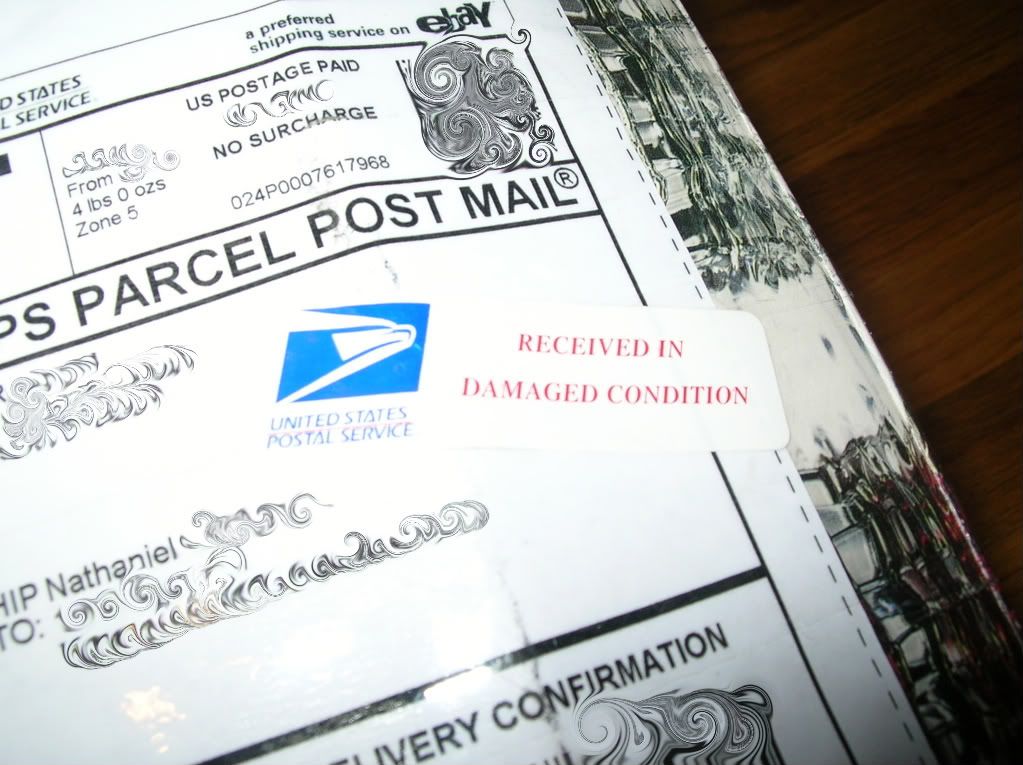 Edited by nategr8ns - 6/12/08 at 12:38pm
CPU
Motherboard
Graphics
RAM
Opteron 170
DFI NF4 Ultra-D
8800GTS
4x1GB GSkill 500mhz HZs
Hard Drive
Optical Drive
OS
Monitor
160GB + 120GB
LiteOn LiteScribe DVD burner
Windows 7 Home Prem.
Samsung 220WM 22" + LG f-Engine 17" (dual screen)
Keyboard
Power
Case
Mouse
HP Internet/Media Keyboard
Ultra 600W
AeroCool AeroEngine II. Rice for computers
Logitech LX7
Mouse Pad
Belkin with Gel Wrist Pad
View all
hide details
CPU
Motherboard
Graphics
RAM
Opteron 170
DFI NF4 Ultra-D
8800GTS
4x1GB GSkill 500mhz HZs
Hard Drive
Optical Drive
OS
Monitor
160GB + 120GB
LiteOn LiteScribe DVD burner
Windows 7 Home Prem.
Samsung 220WM 22" + LG f-Engine 17" (dual screen)
Keyboard
Power
Case
Mouse
HP Internet/Media Keyboard
Ultra 600W
AeroCool AeroEngine II. Rice for computers
Logitech LX7
Mouse Pad
Belkin with Gel Wrist Pad
View all
hide details