Quote:
Originally Posted by
blitz6804
I know Joe's opinion is stilted, but what does everyone else think of delidding? Is it better to delid than to lap?
"The Big Nasty" says it's always better to run naked and free. Easier than lapping, to be perfectly honest with you.
To ascertain optimum depth, just look at any picture of a naked chip.
Therefore, a veritable CPU pr0n parade: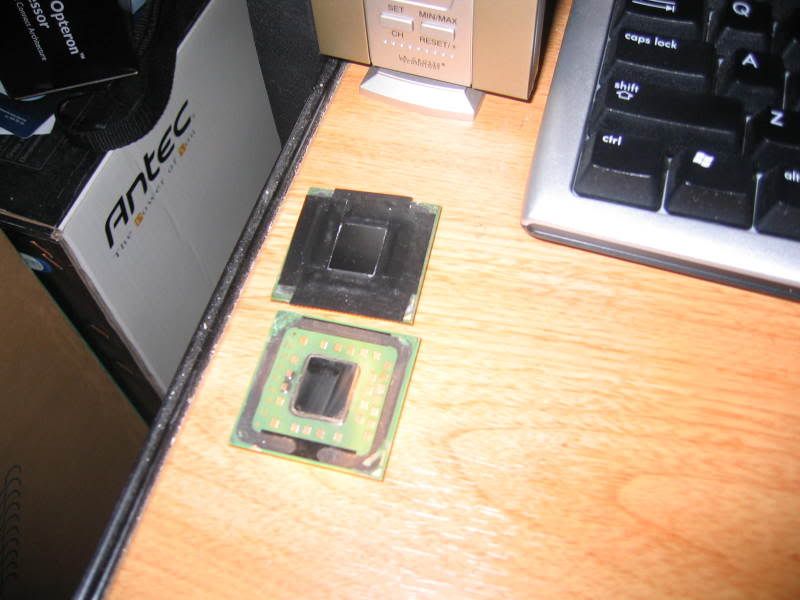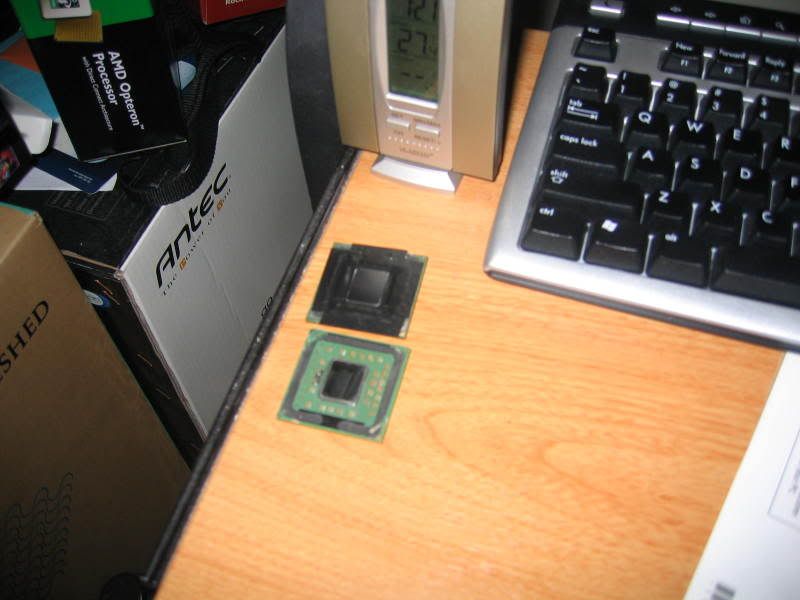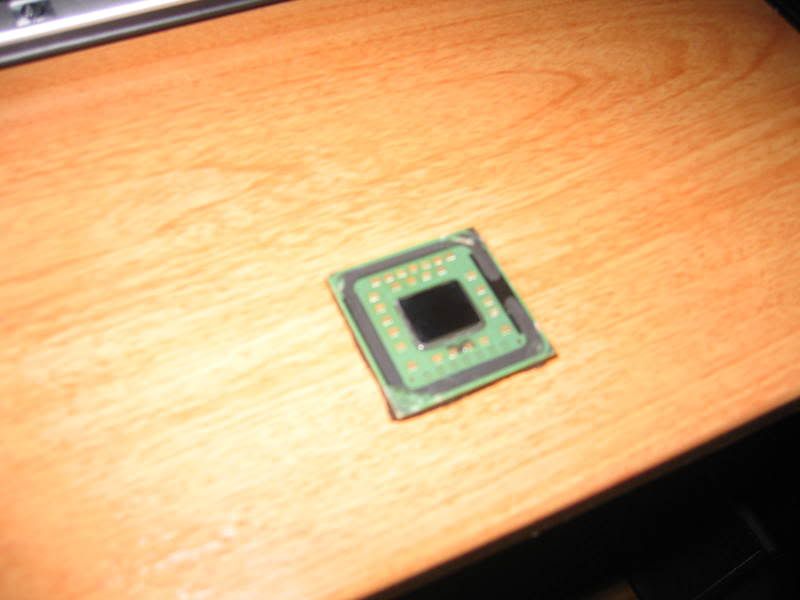 Hopefully these pictures will give you an idea of how deep to cut.
CPU
Motherboard
Graphics
RAM
Phenom II X3 720 BE
Gigabyte GA-MA790FXT-UD5P
Sapphire Radeon HD 3870
2 x 2GB Crucial Ballistix Tracers PC3 10600
Hard Drive
Cooling
OS
Power
Almost 8TB of storage
AMD Stock Cooler
Windows Home Server
CoolerMaster SilentPro M 700W
Case
Lian Li PC-V2000B (with thlnk3r mods)
View all
hide details
CPU
Motherboard
Graphics
RAM
Phenom II X3 720 BE
Gigabyte GA-MA790FXT-UD5P
Sapphire Radeon HD 3870
2 x 2GB Crucial Ballistix Tracers PC3 10600
Hard Drive
Cooling
OS
Power
Almost 8TB of storage
AMD Stock Cooler
Windows Home Server
CoolerMaster SilentPro M 700W
Case
Lian Li PC-V2000B (with thlnk3r mods)
View all
hide details