Program Category:
System Utilities
CCleaner is a freeware system optimization and privacy tool. It removes unused and temporary files, allowing Windows to run faster, more efficiently and giving you more hard disk space.
Cleans the following:
Internet Explorer Cache, History, Cookies, Index.dat.
Recycle Bin, Temporary files and Log files.
Recently opened URLs and files.
Third-party application temp files and recent file lists (MRUs).
Advanced Registry scanner and cleaner to remove unused and old entries.Including File Extensions, ActiveX Controls, ClassIDs, ProgIDs, Uninstallers, Shared DLLs, Fonts, Help Files, Application Paths, Icons, Invalid Shortcuts and more... Backup for registry clean.
Windows Startup tool.
Current Version:
2.34 (attached version is outdated, please view last thread posts for latest version, I'm currently unable to update this file)
Publisher:
http://www.ccleaner.com/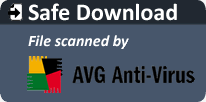 CPU
Motherboard
Graphics
Hard Drive
Q6600 B3
Asus P5K-C
8800 GTS 320
Seagate 7200.10 320GB, WD Caviar Green 2TB
Optical Drive
OS
Monitor
Keyboard
LG DVD DL writter
7 Ulitimate
Asus VS248H (1920*1080)
Logitech Illuminated
Power
Case
Mouse
PCP&C Silencer 750
Antec 900
Razor Lachesis
View all
hide details
CPU
Motherboard
Graphics
Hard Drive
Q6600 B3
Asus P5K-C
8800 GTS 320
Seagate 7200.10 320GB, WD Caviar Green 2TB
Optical Drive
OS
Monitor
Keyboard
LG DVD DL writter
7 Ulitimate
Asus VS248H (1920*1080)
Logitech Illuminated
Power
Case
Mouse
PCP&C Silencer 750
Antec 900
Razor Lachesis
View all
hide details