Quote:
Originally Posted by
Cncrcmoto
Cool setup ManOnFire but I am curious what your hard disk temps are like? With them hanging like that are they stable enough to move your pc around?
I have had my original 690 for something like 2 years so I figured it was about time I checked in here.
What do you all think?
Here it is at my desk, printer is below my side desk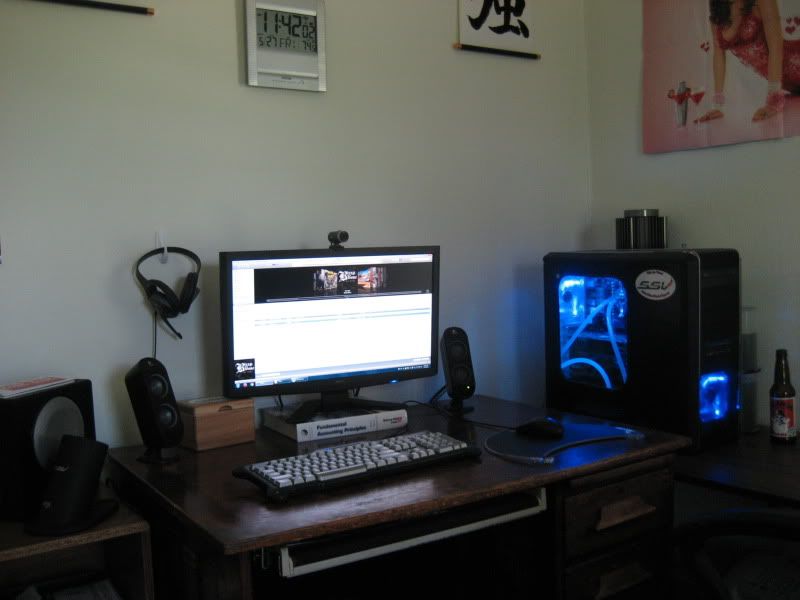 Window that I did about a year ago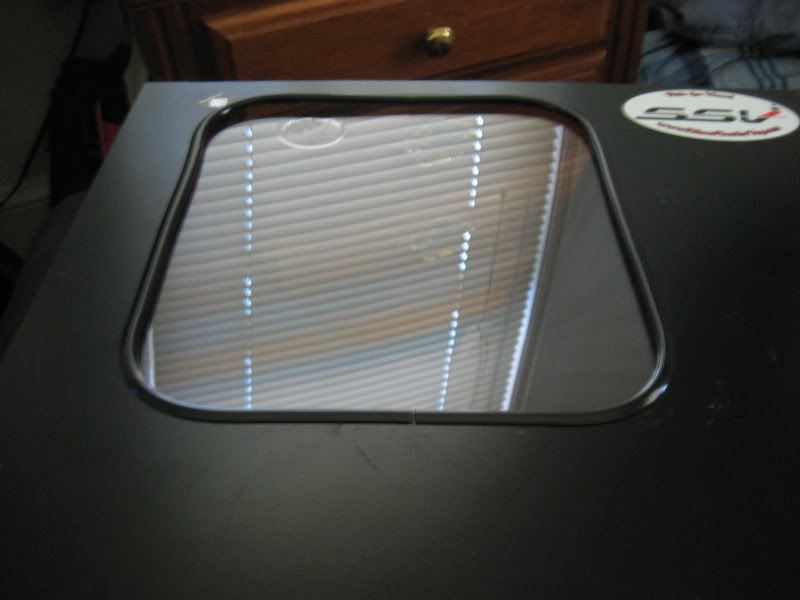 Inside
Also cut black cardboard to block light from coming out the drive bays and ditched the cheesy CollerMaster emblem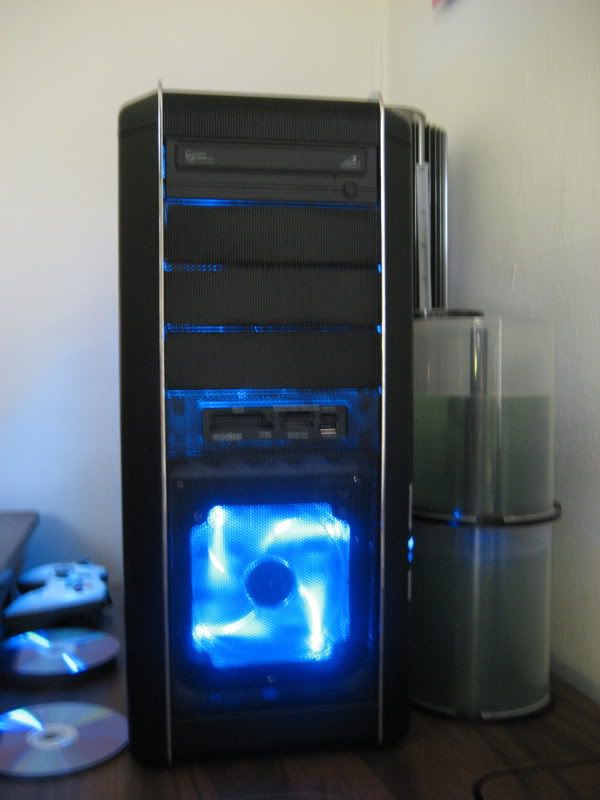 Where abouts is your radiator mounted ? Im looking at watercooling but dont particulary want to mod my case
Edited by bello - 5/31/11 at 1:23am
CPU
Motherboard
Graphics
RAM
Intel Core i7-950 3.07
Gigabyte GA-X58A-UD3R
gigabyte gtx460SO
6GB Corsair DDR3
Hard Drive
Optical Drive
OS
Monitor
W/D Caviar Green 2TB/Kingston 64gb ssd
Samsung BluRay Combo
Windows 7
Benq 24" GL2430HM 2MS/1920x1080
Keyboard
Power
Case
Logitech g110
Corsair HX-650 ATX
Coolermaster CM690
View all
hide details
CPU
Motherboard
Graphics
RAM
Intel Core i7-950 3.07
Gigabyte GA-X58A-UD3R
gigabyte gtx460SO
6GB Corsair DDR3
Hard Drive
Optical Drive
OS
Monitor
W/D Caviar Green 2TB/Kingston 64gb ssd
Samsung BluRay Combo
Windows 7
Benq 24" GL2430HM 2MS/1920x1080
Keyboard
Power
Case
Logitech g110
Corsair HX-650 ATX
Coolermaster CM690
View all
hide details