Hey, hopefully I can join, I have been trollin' this thread for a few months. This is my family's computer I built for them and take care of it for them (I have my own, its in the sig).
Q6600 stock clock
CM n520 cpu cooler
4gb gskill ram stock clock
asus p5n-e sli mobo
250gb seagate
evga gts 250 1gb stock clock
cm690 painted black/blue
some cm r4 fans, (non-led
)
Antec earthwatts 650w
some cardreader, rosewill maybe
dvd burner multidrive, stealthed
now time for the pictures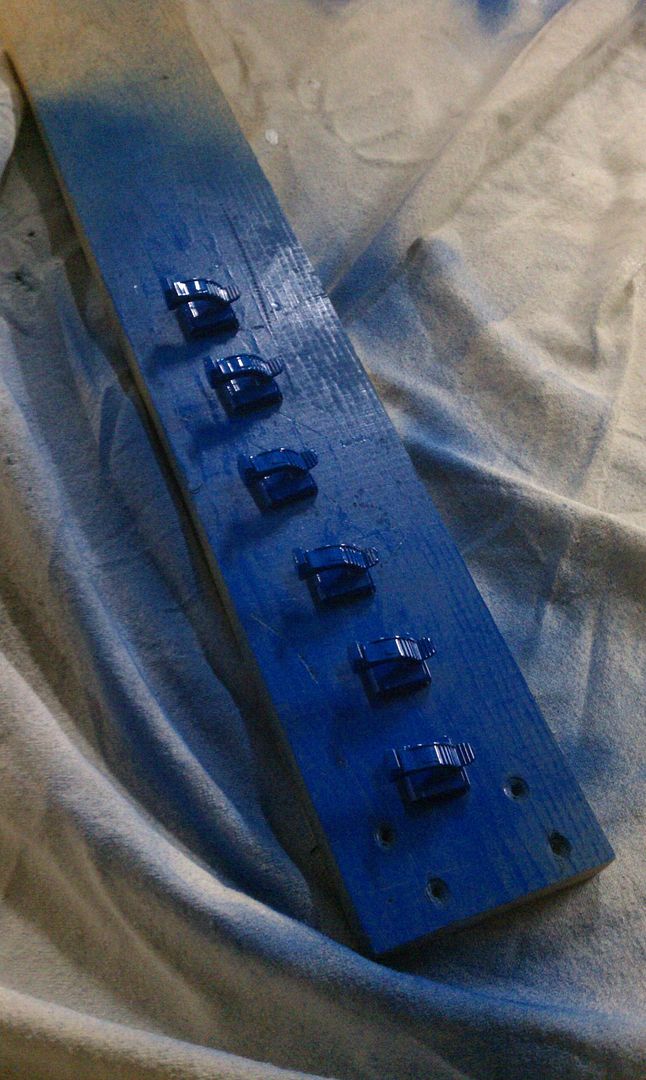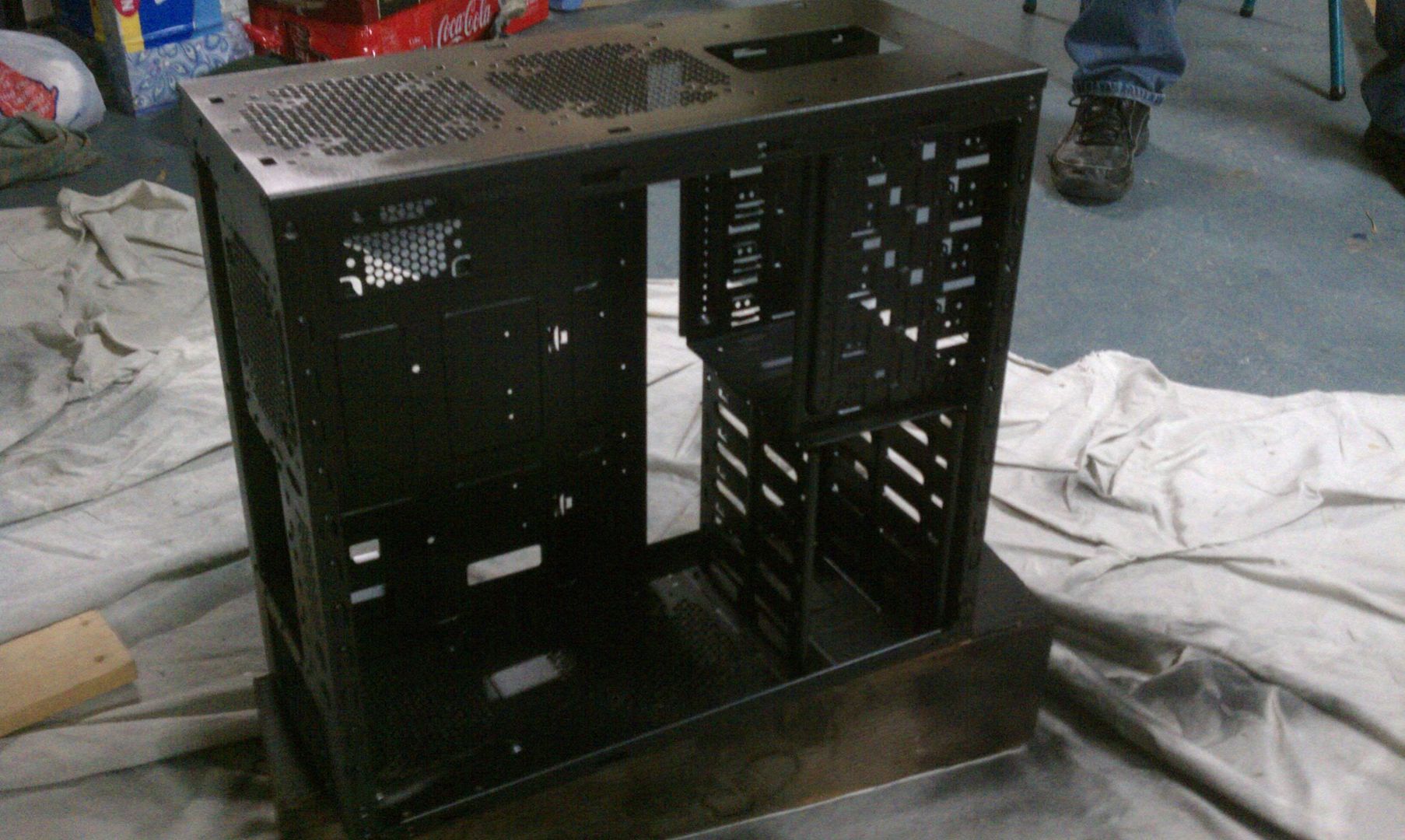 Trying to cover the flash on the camera.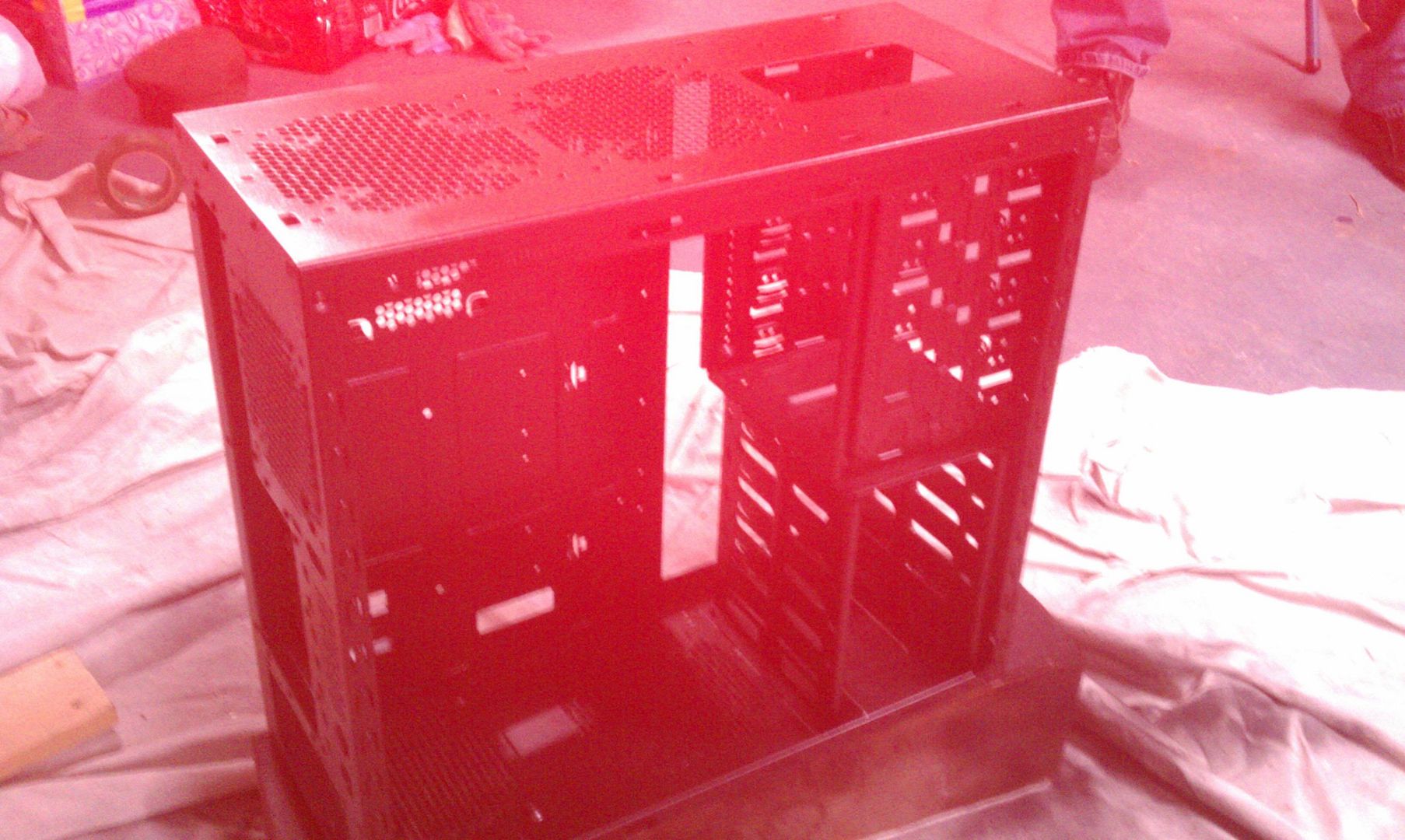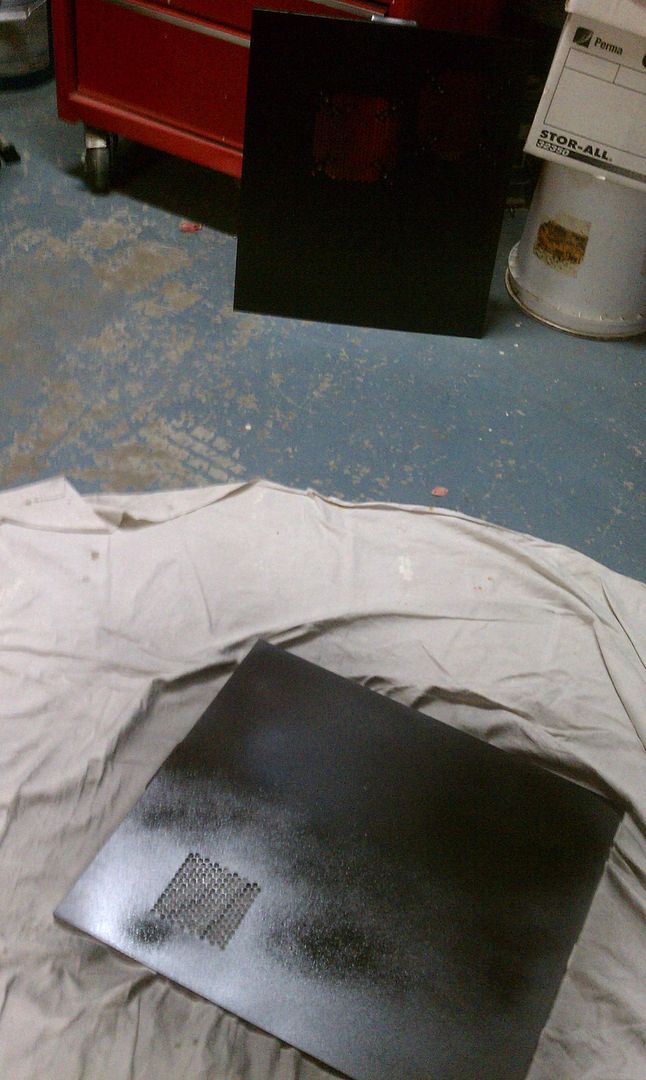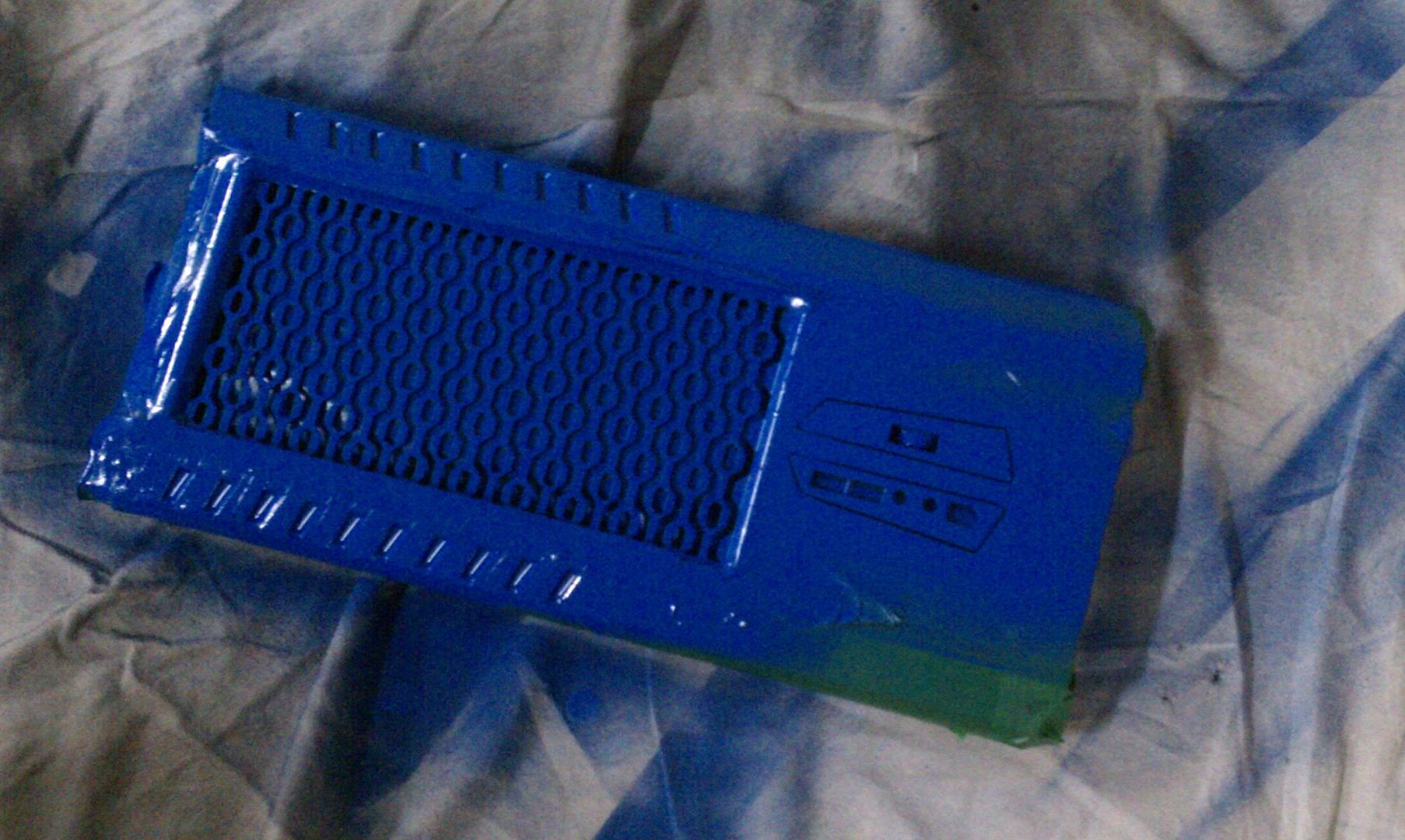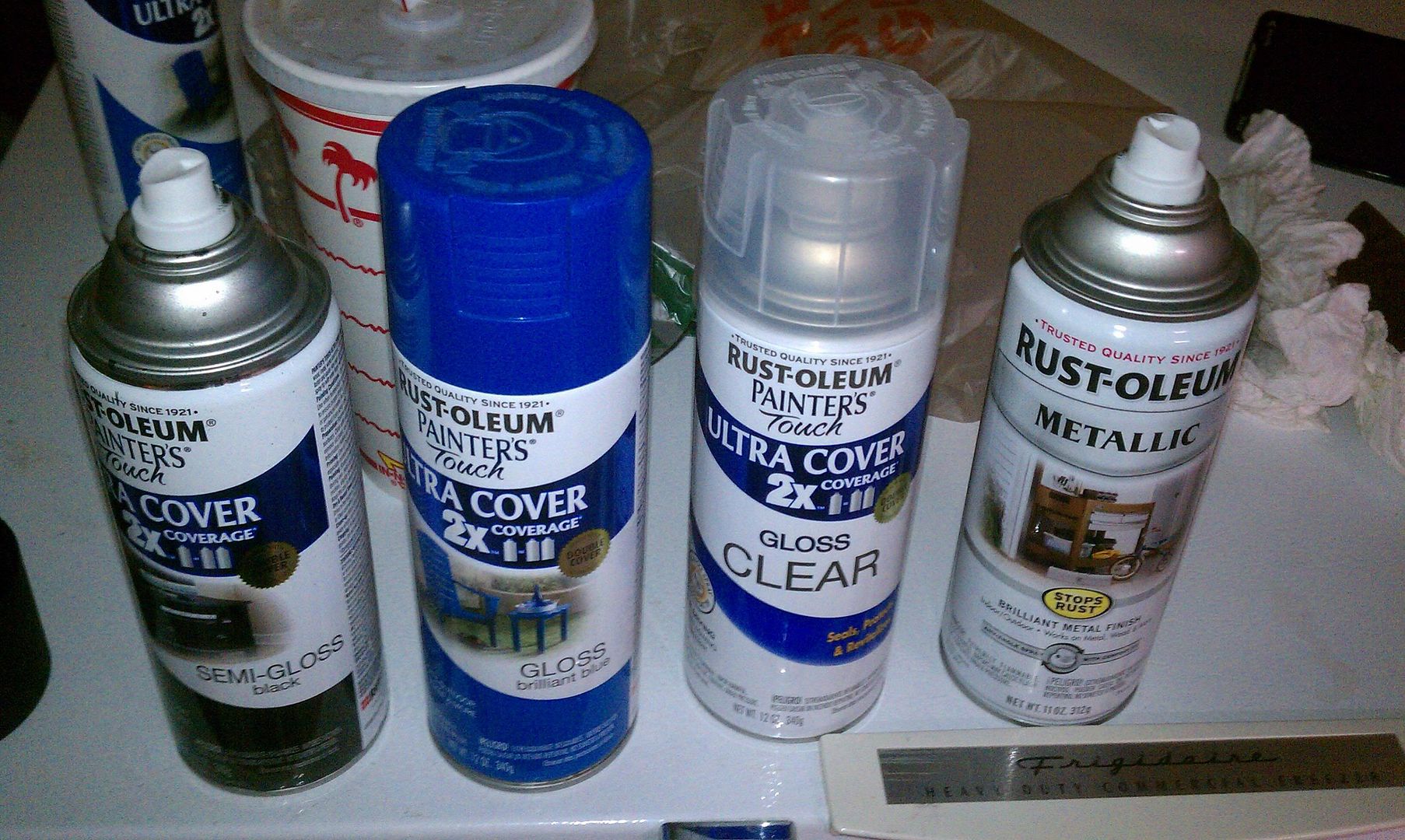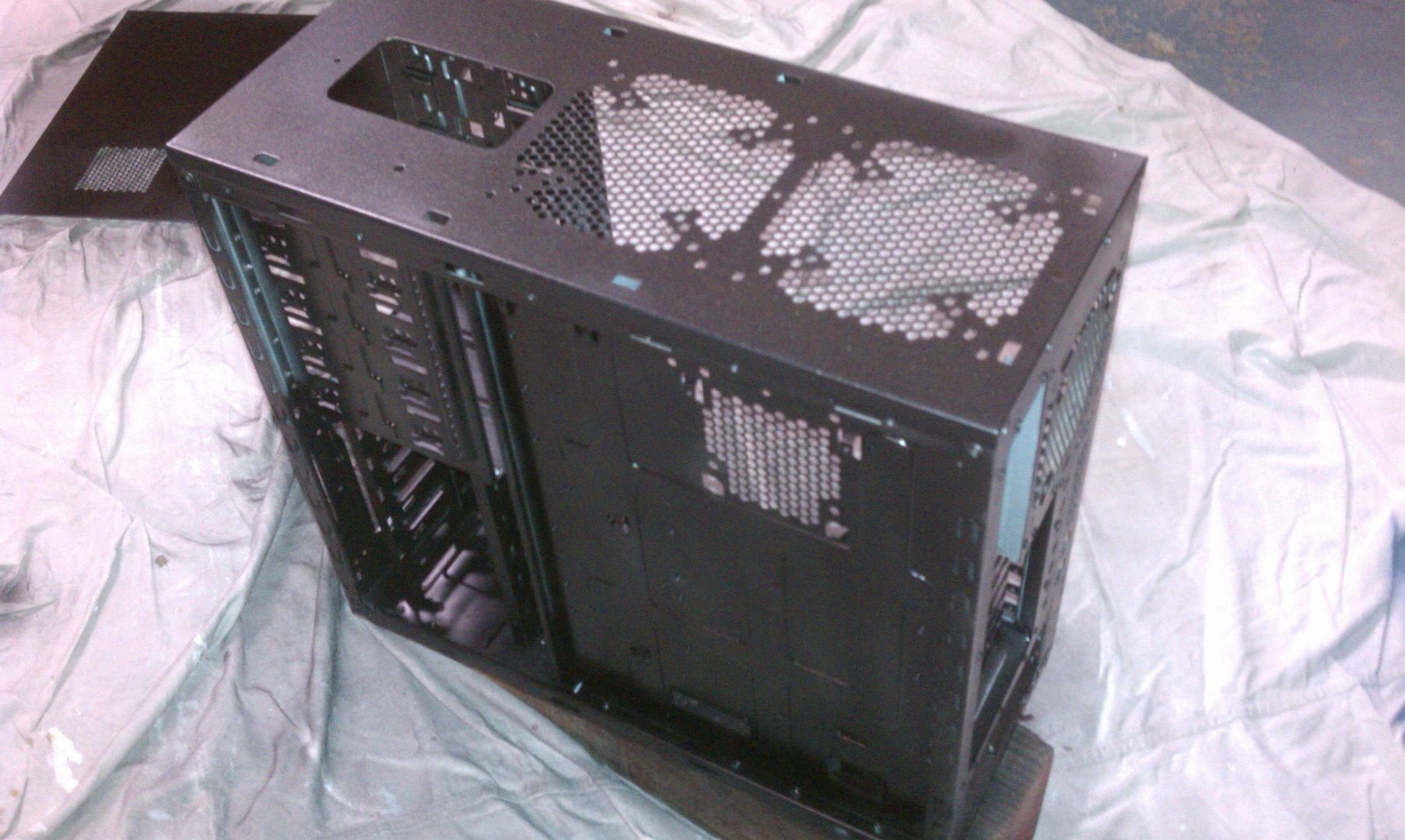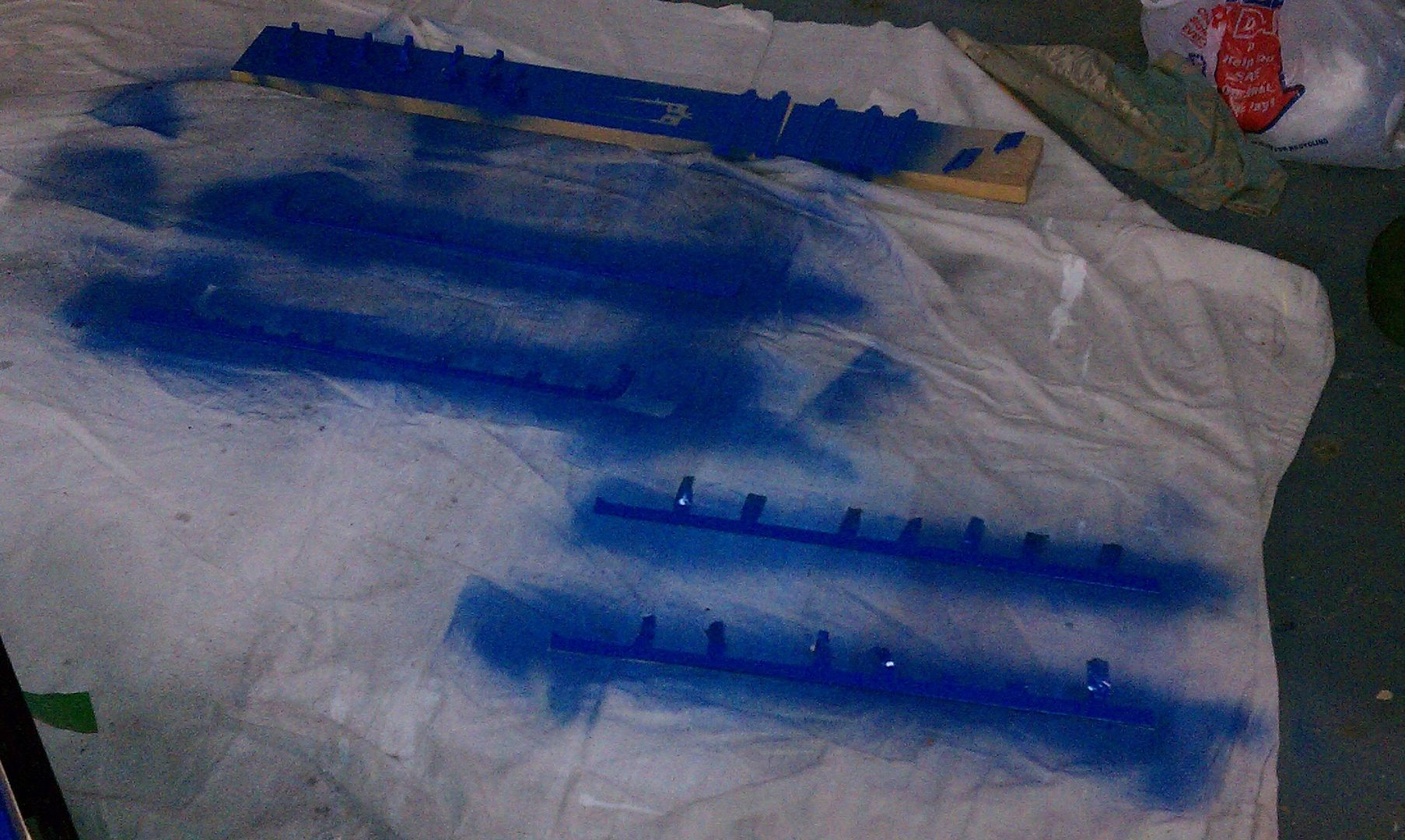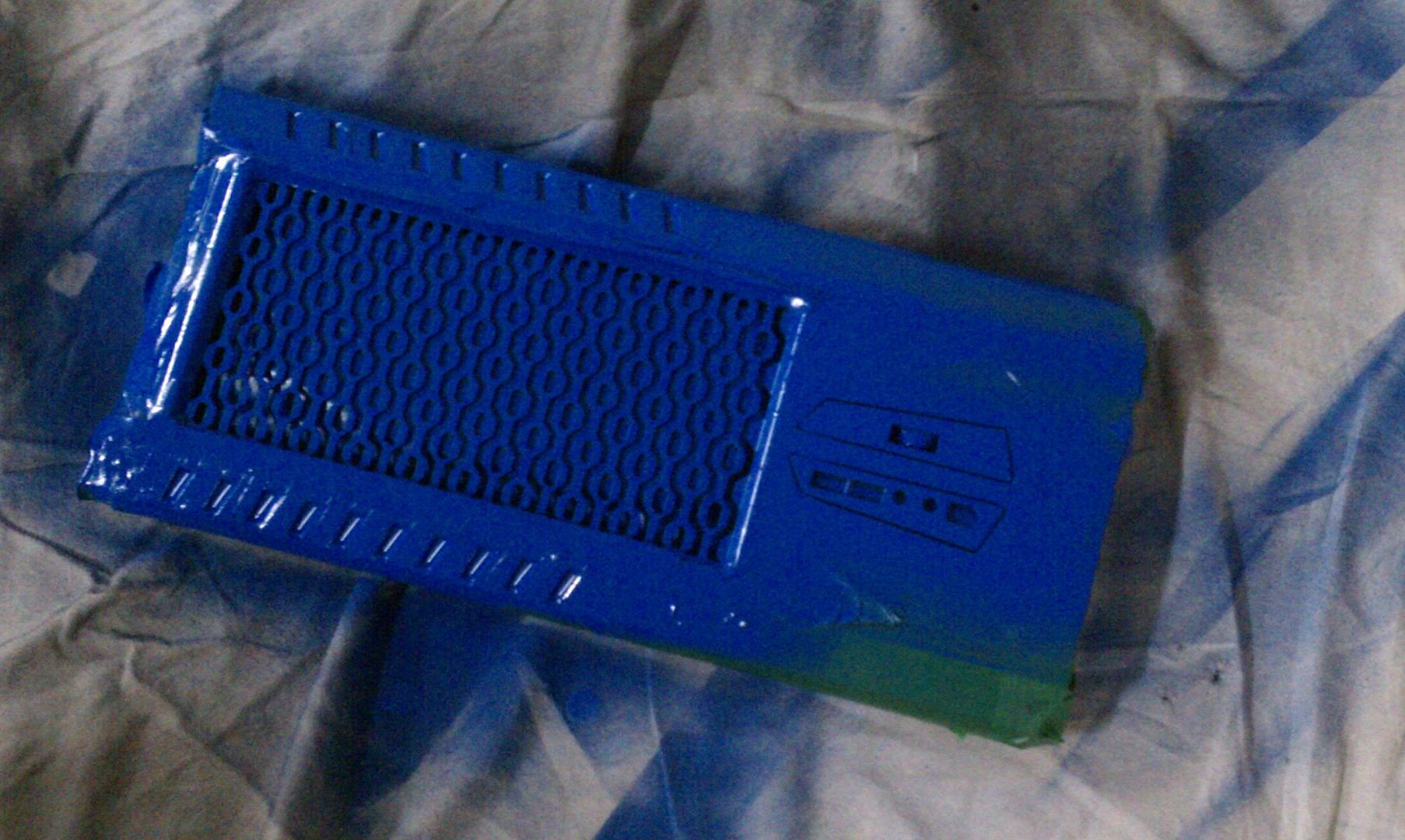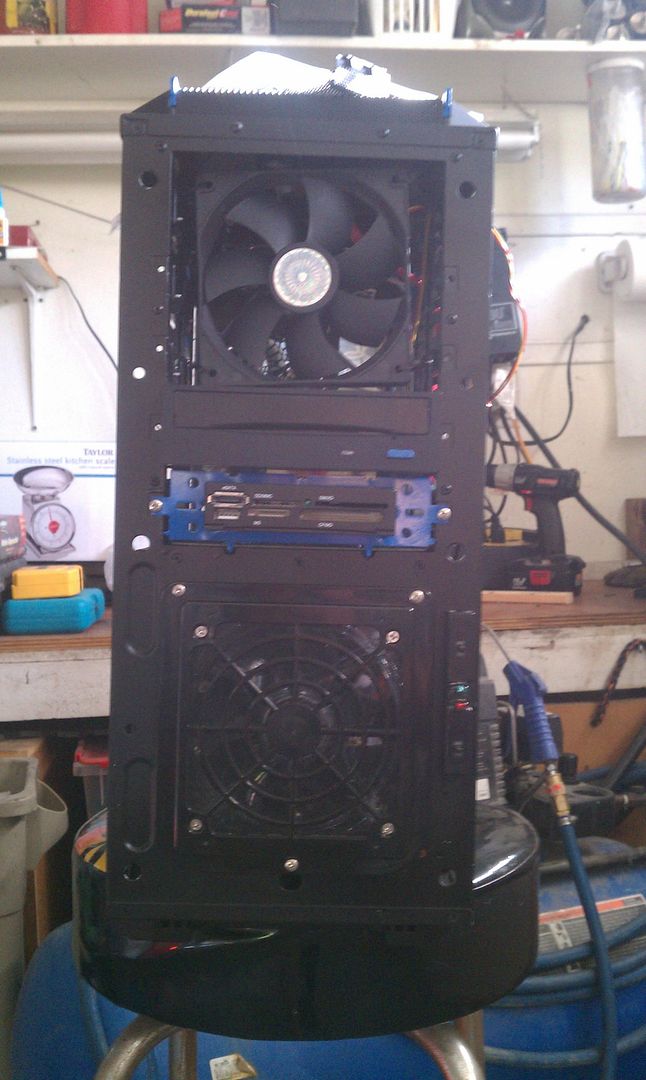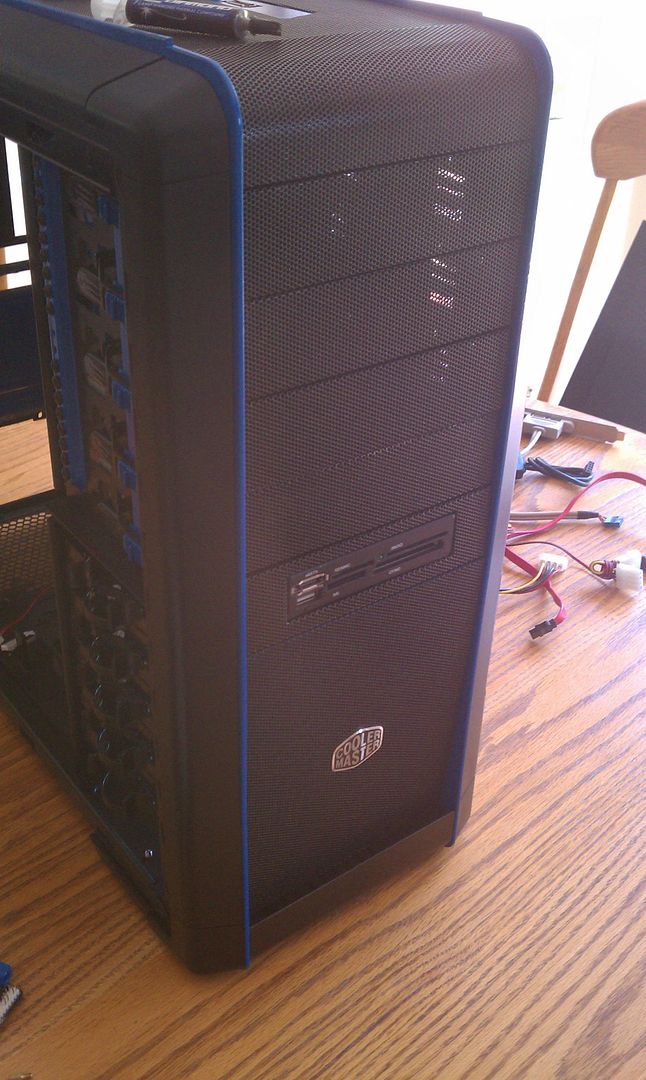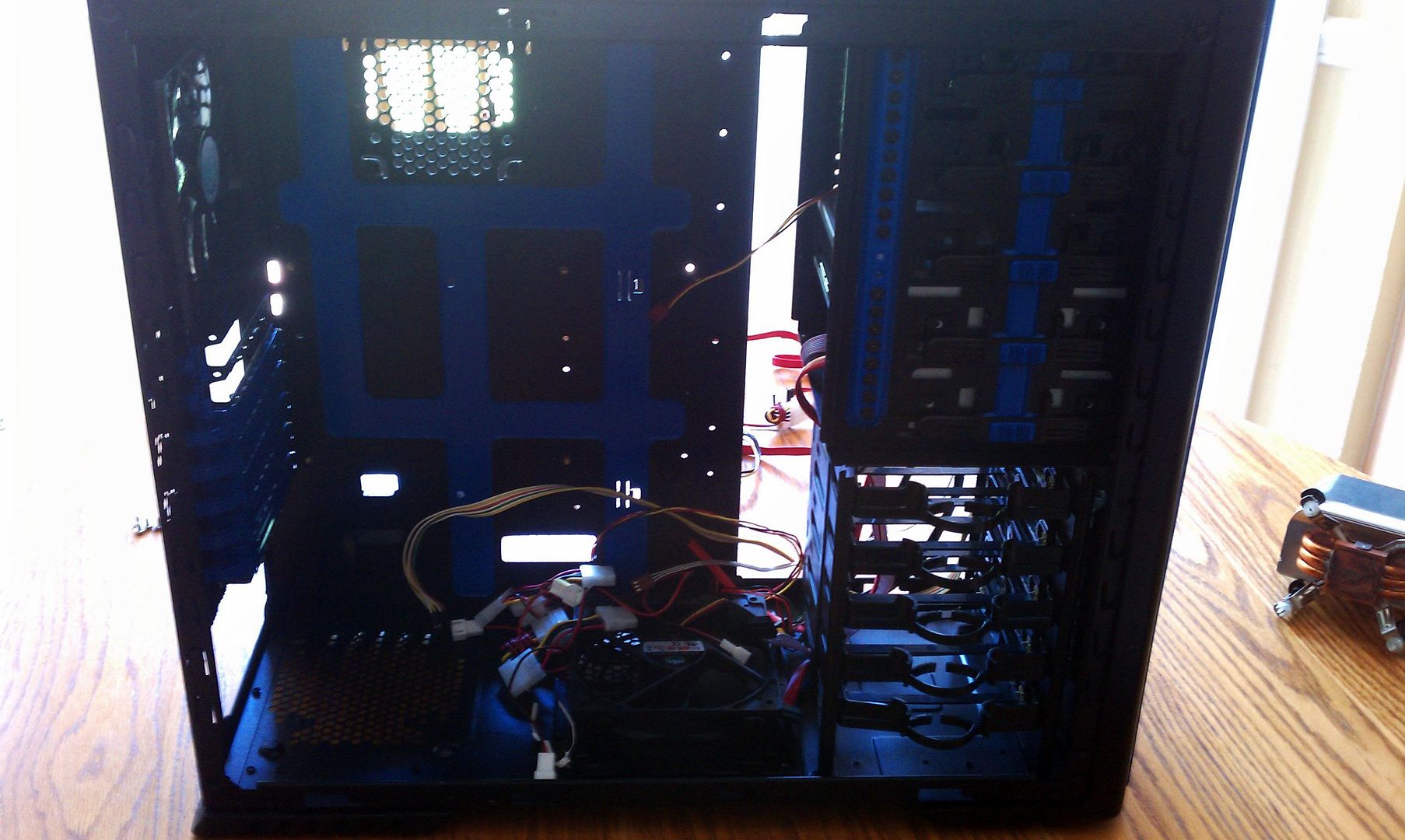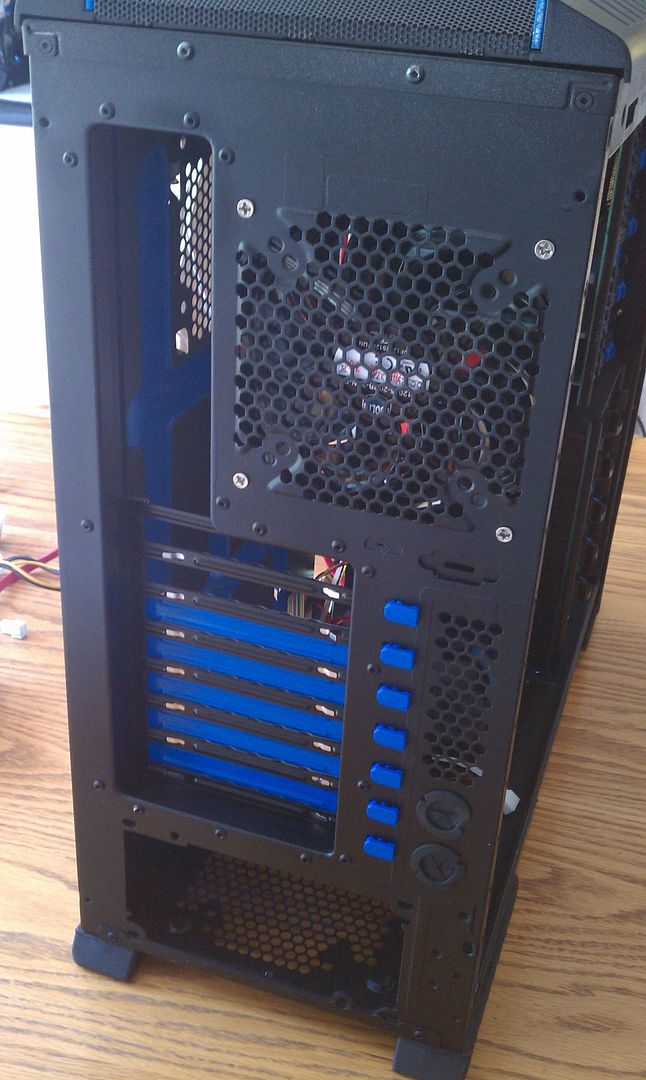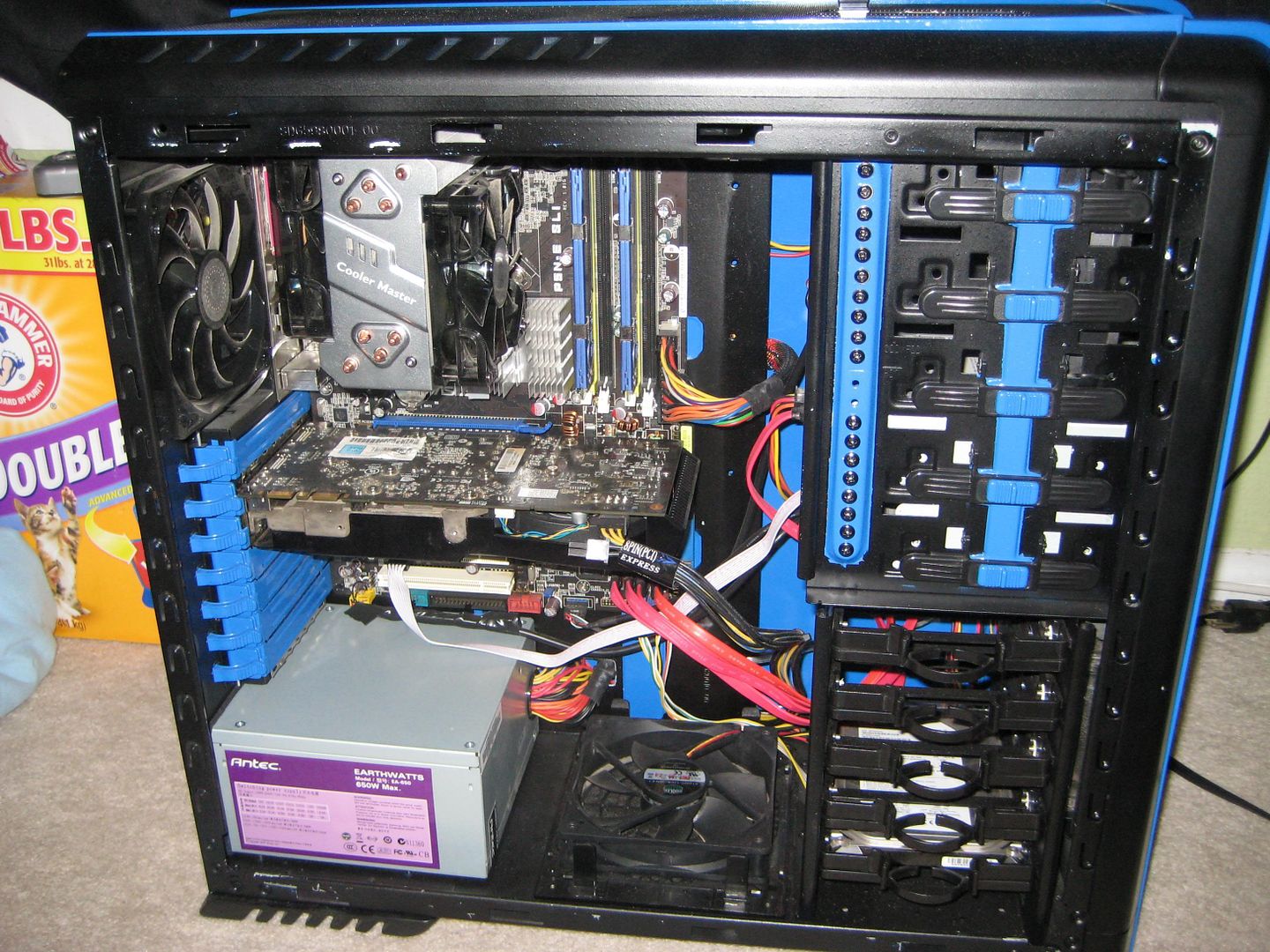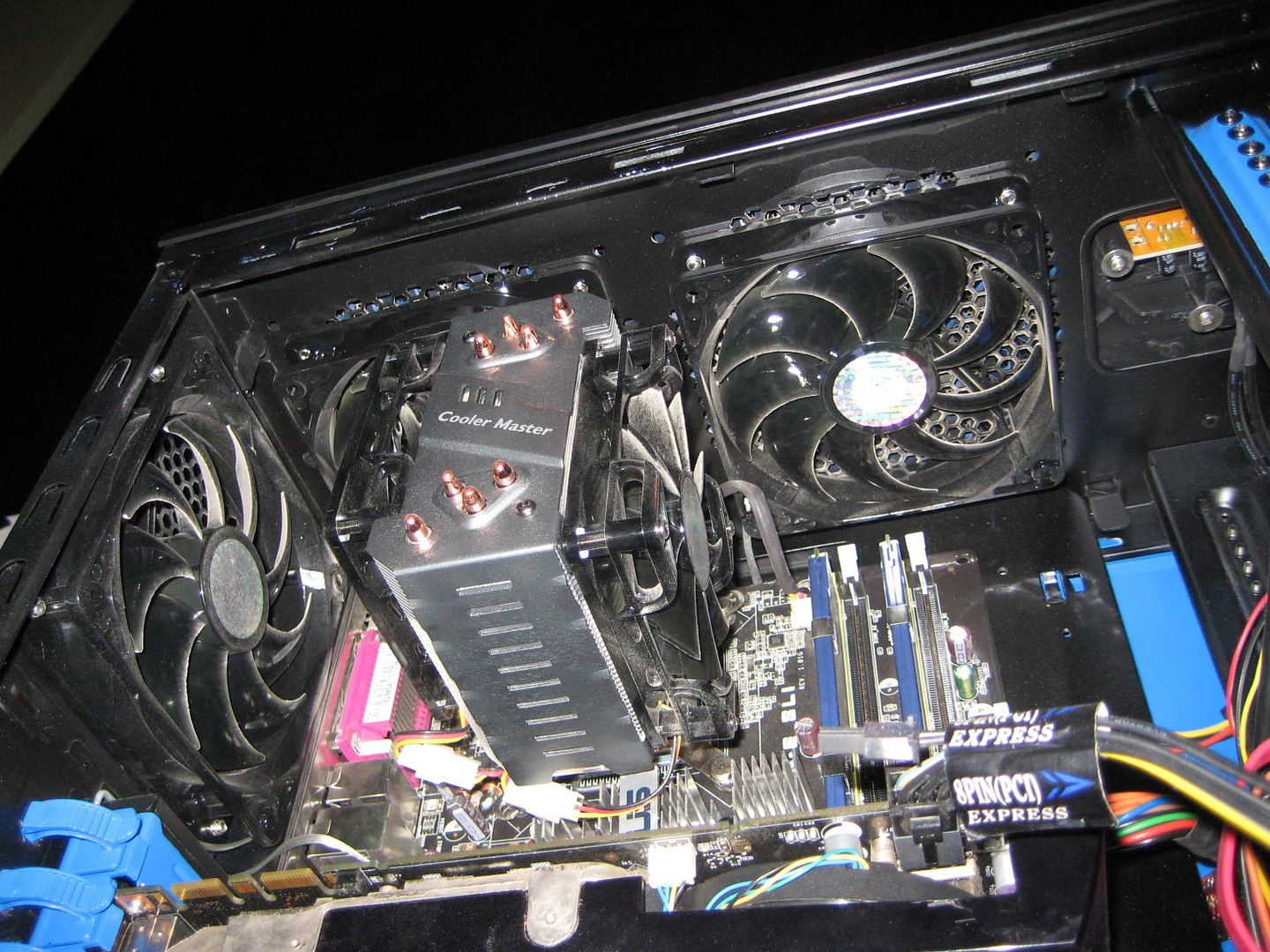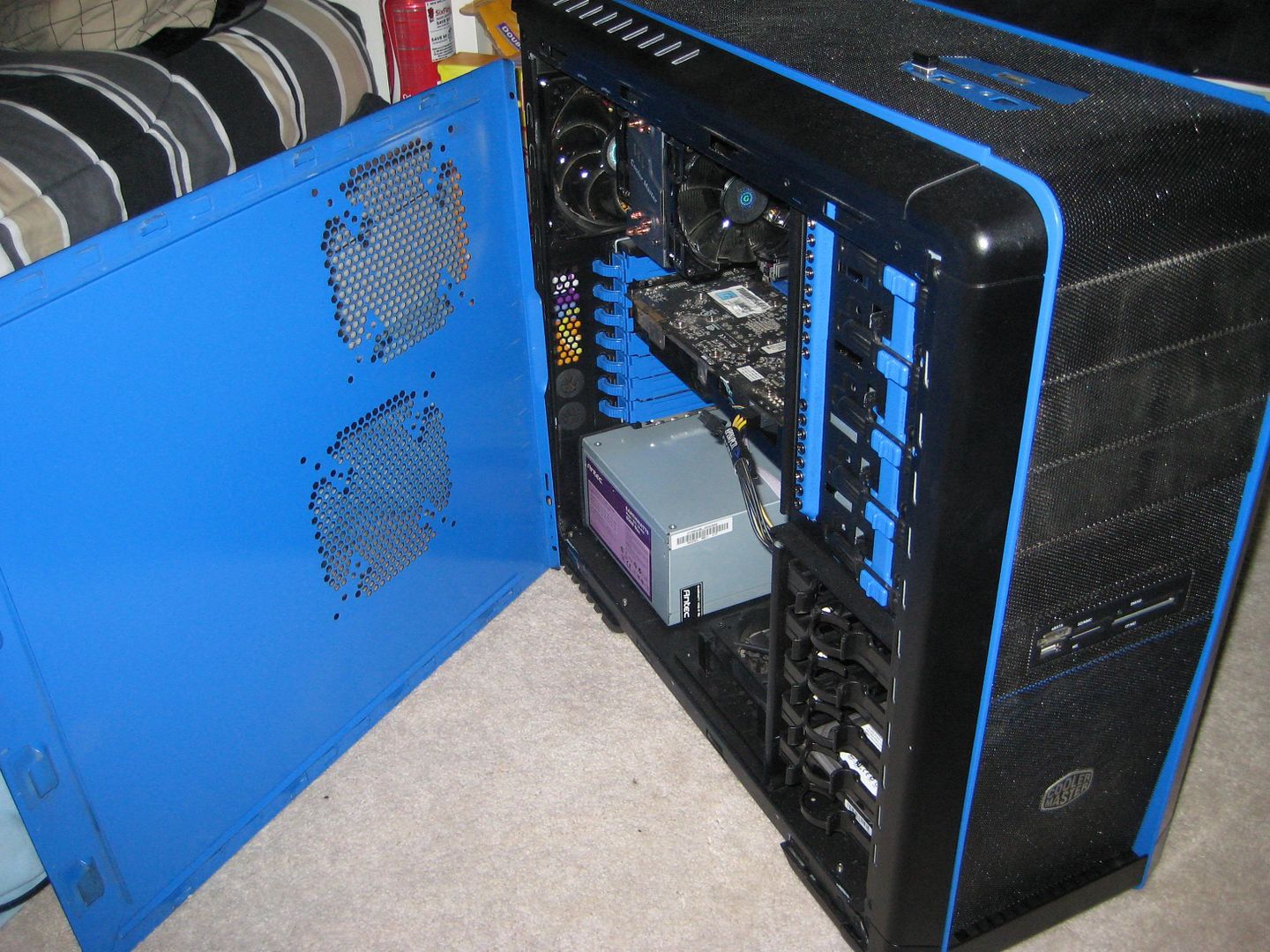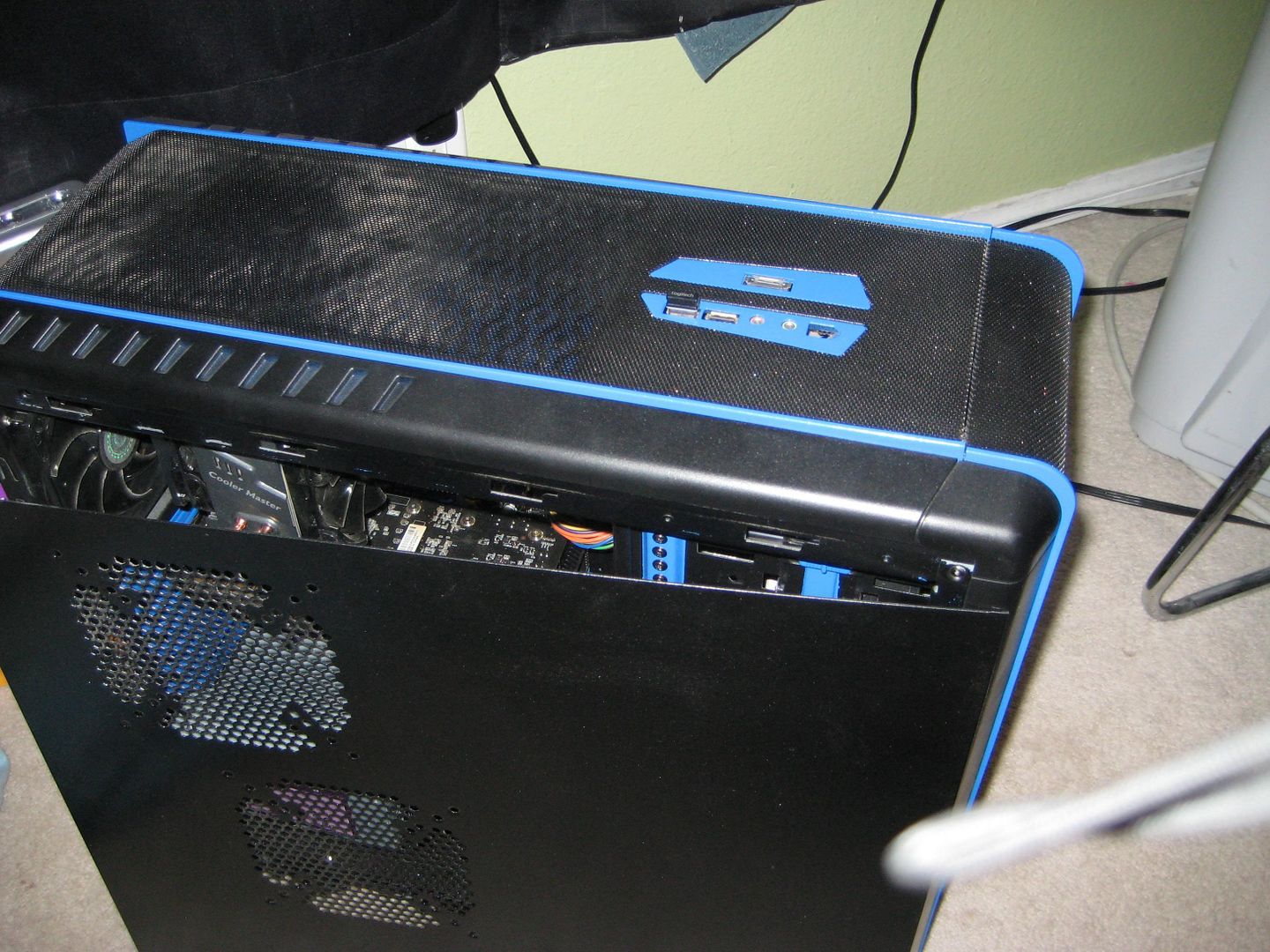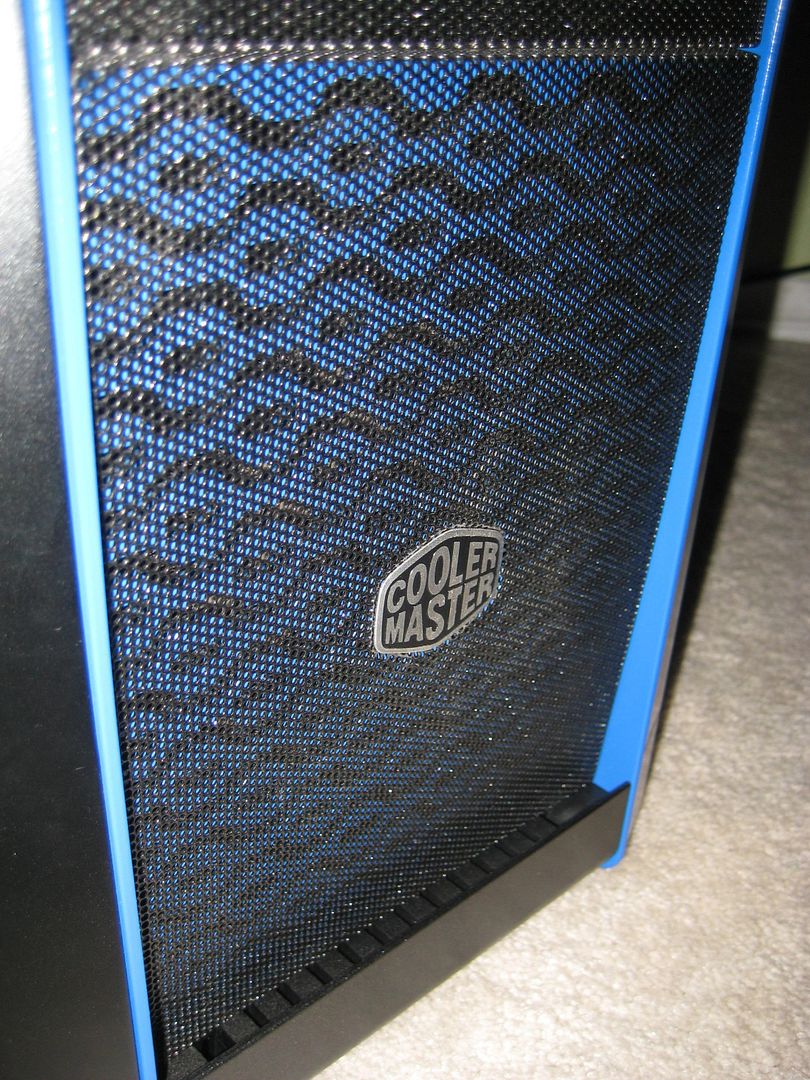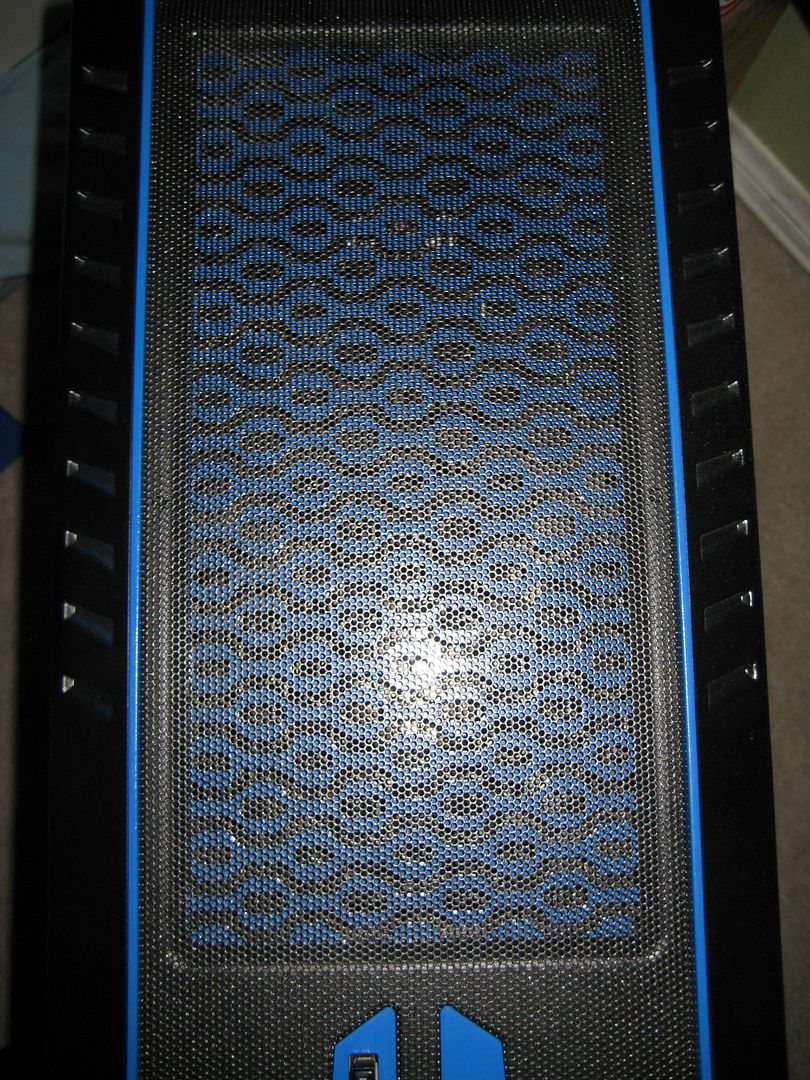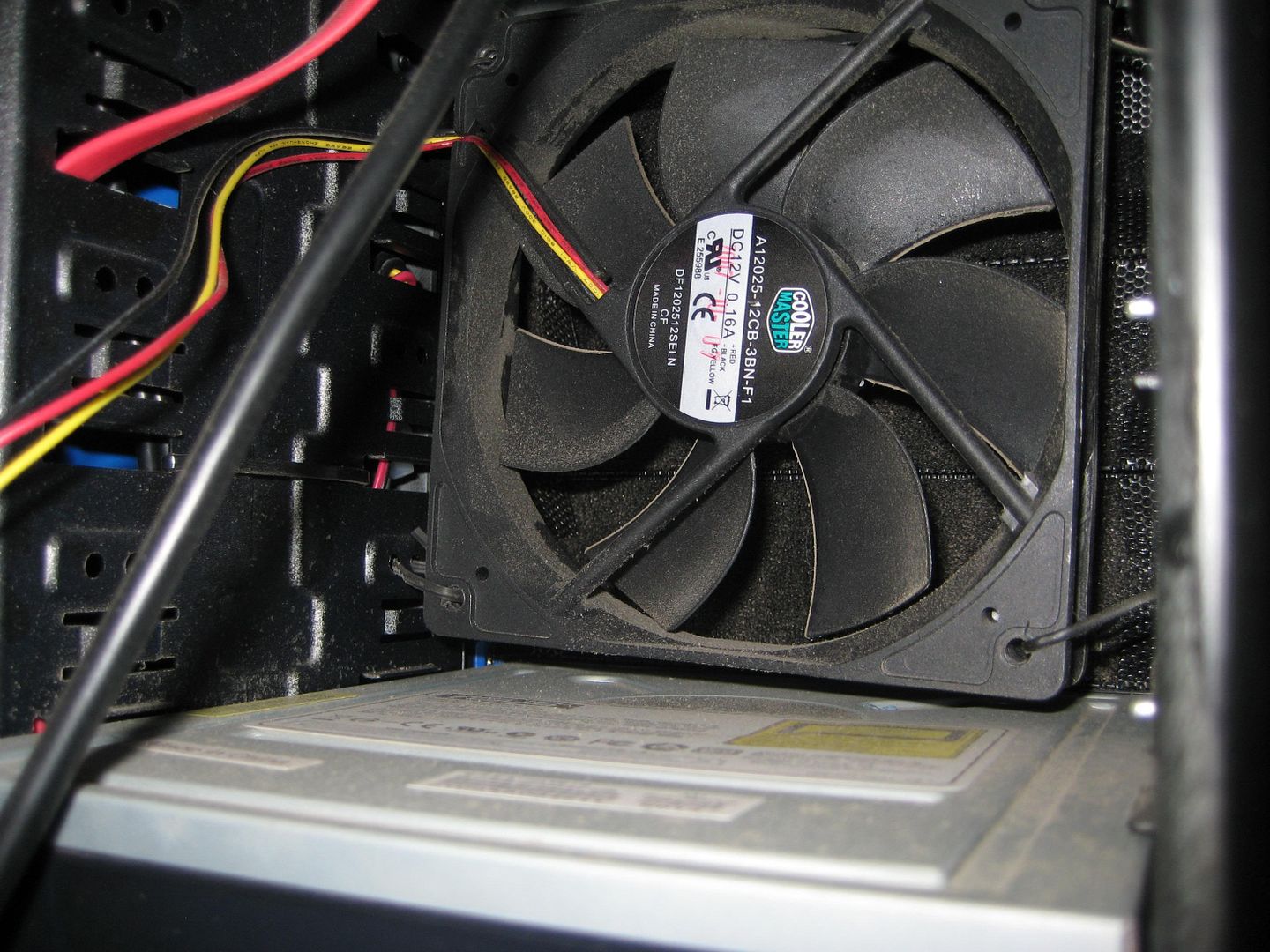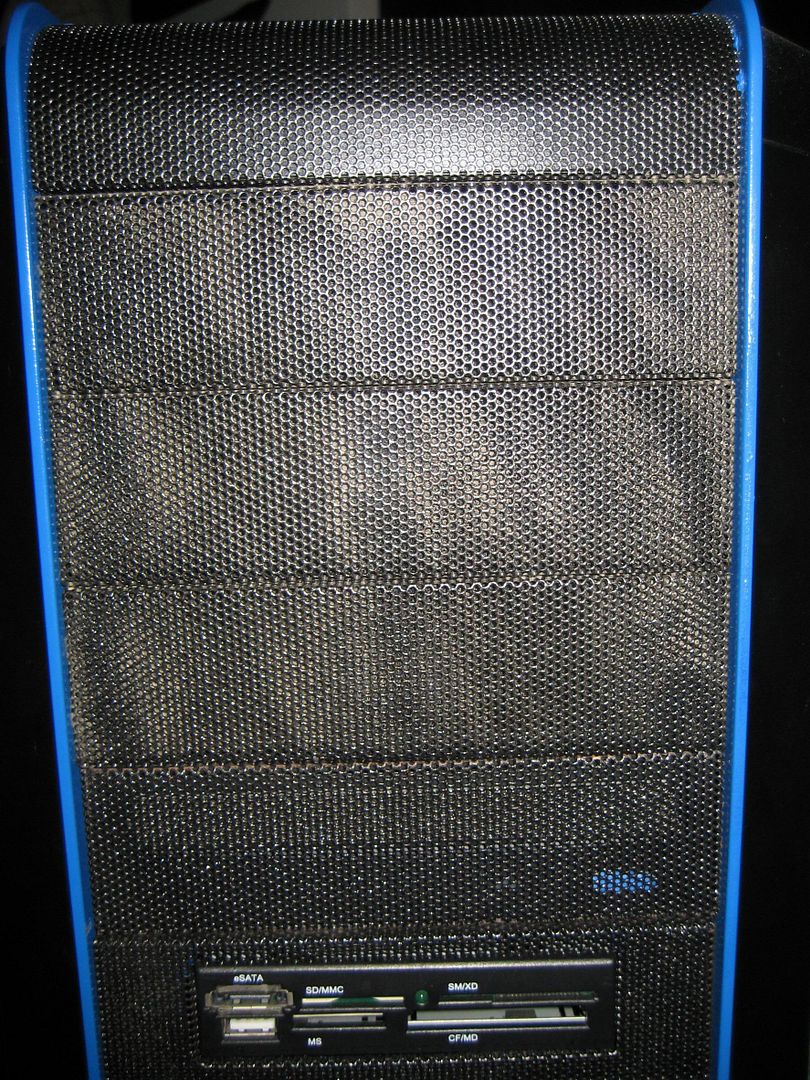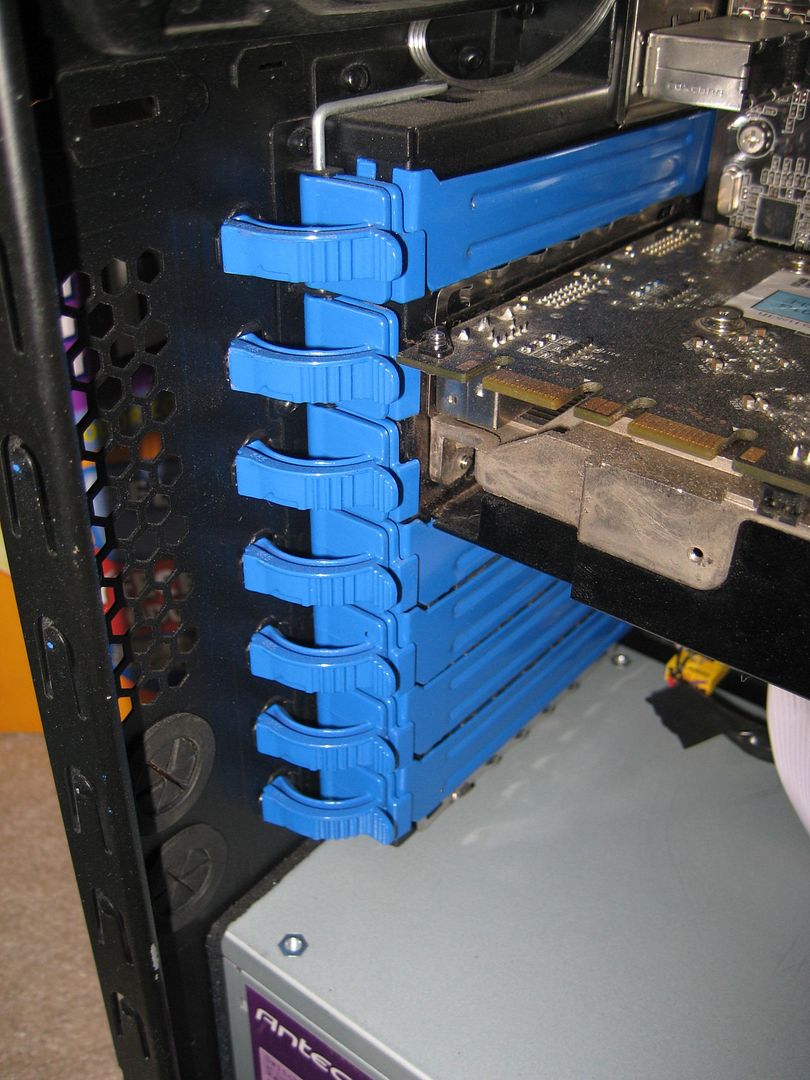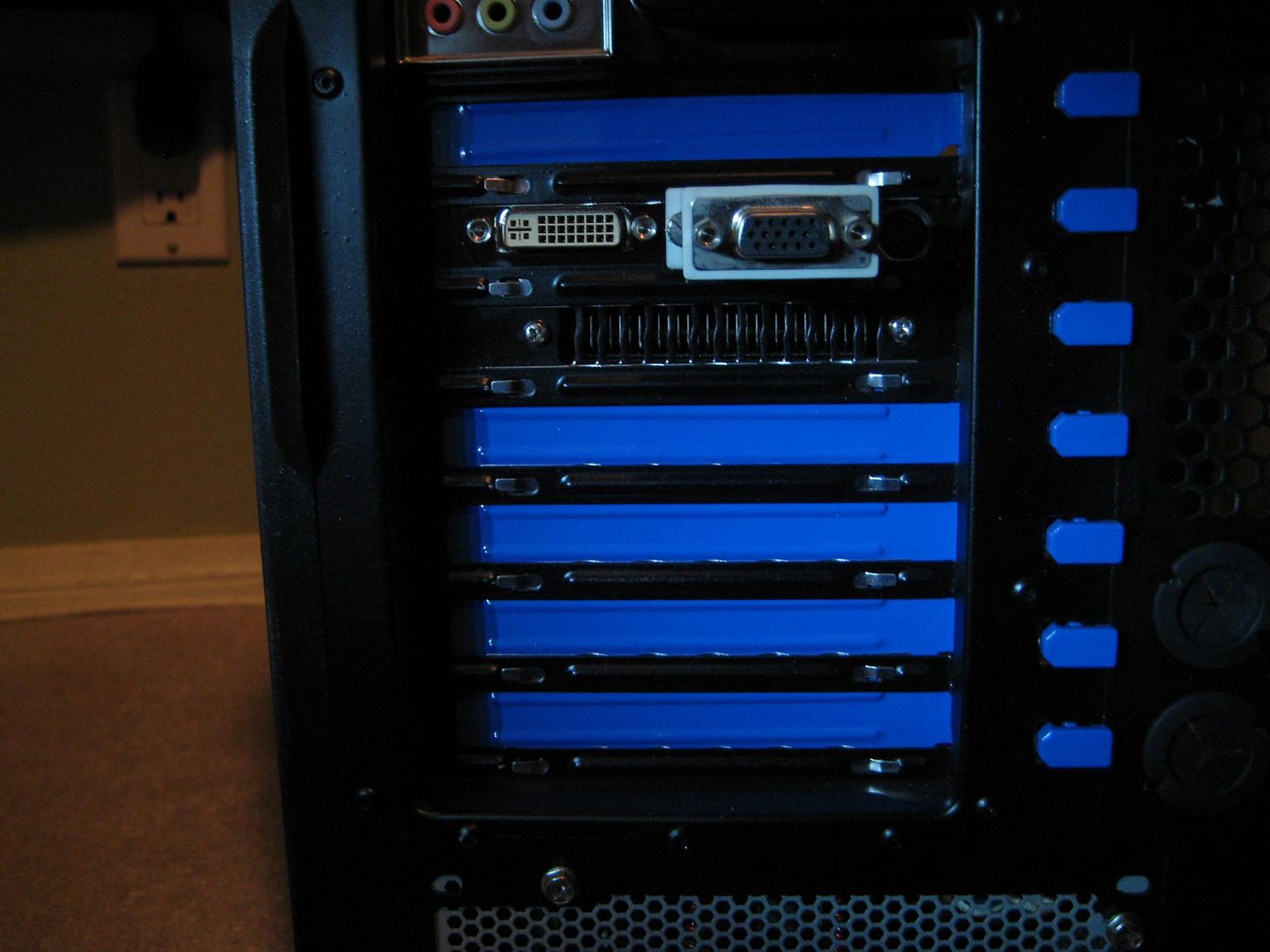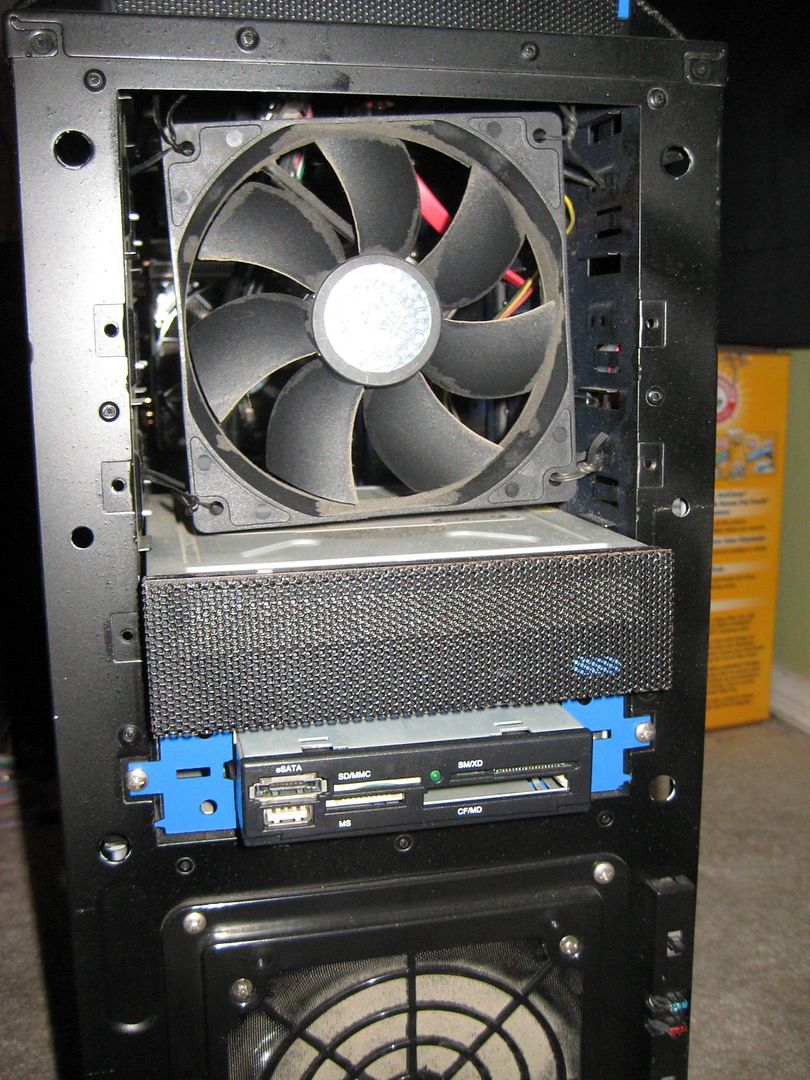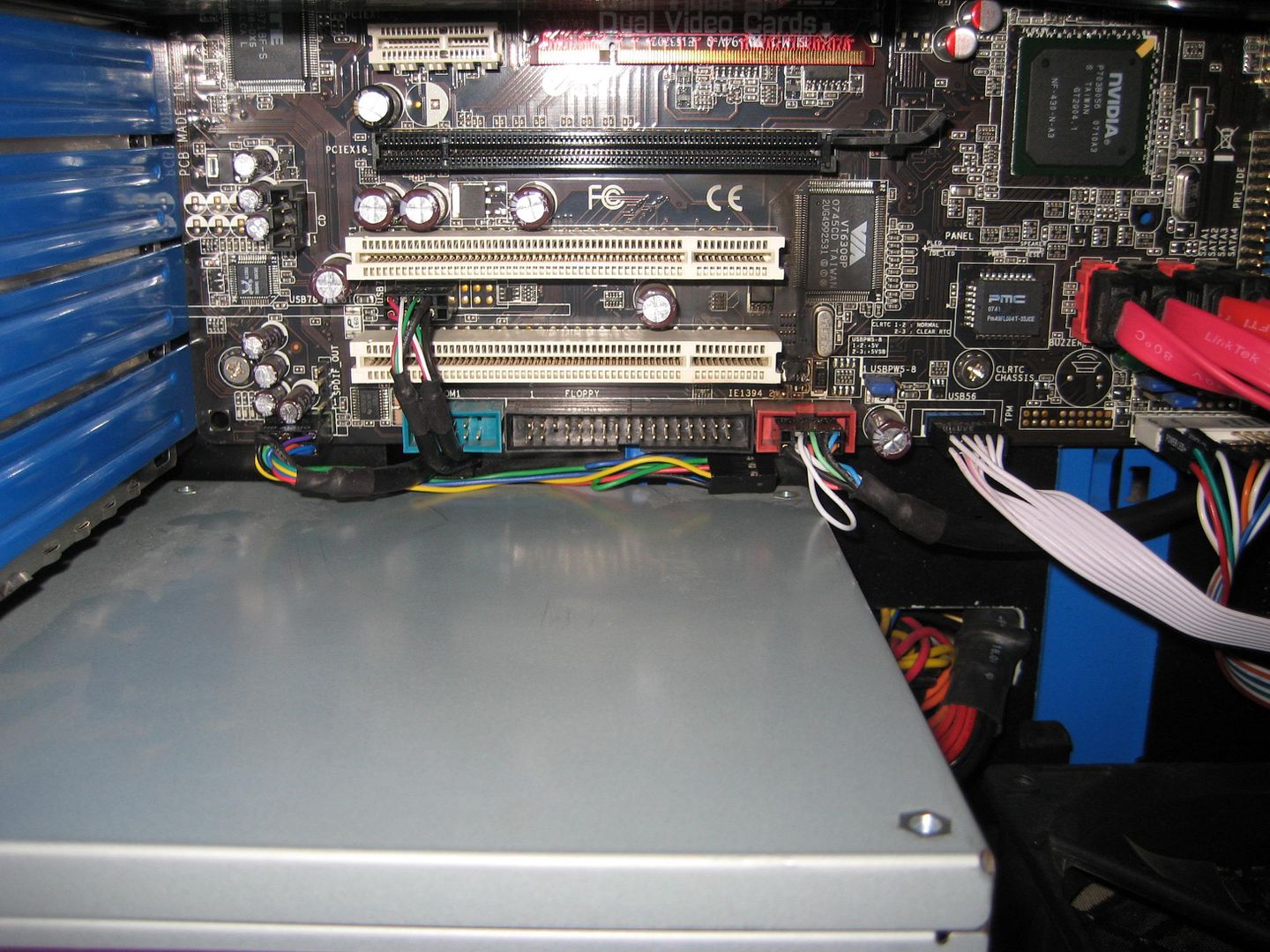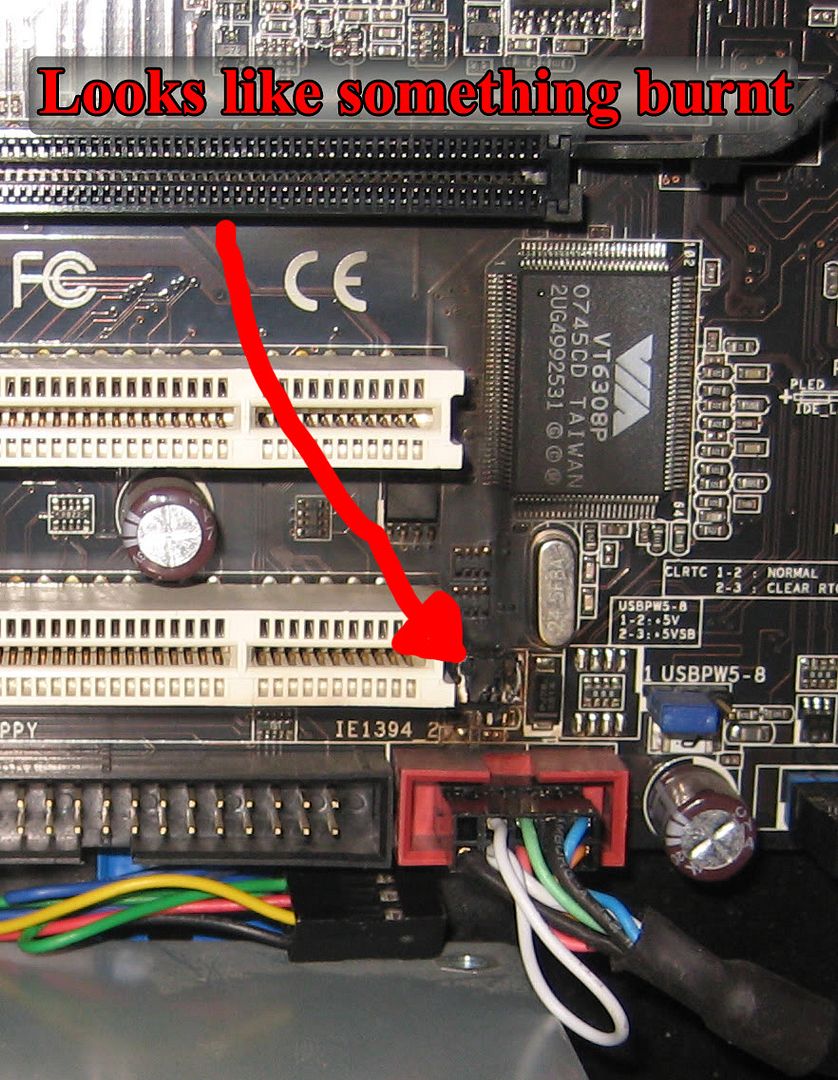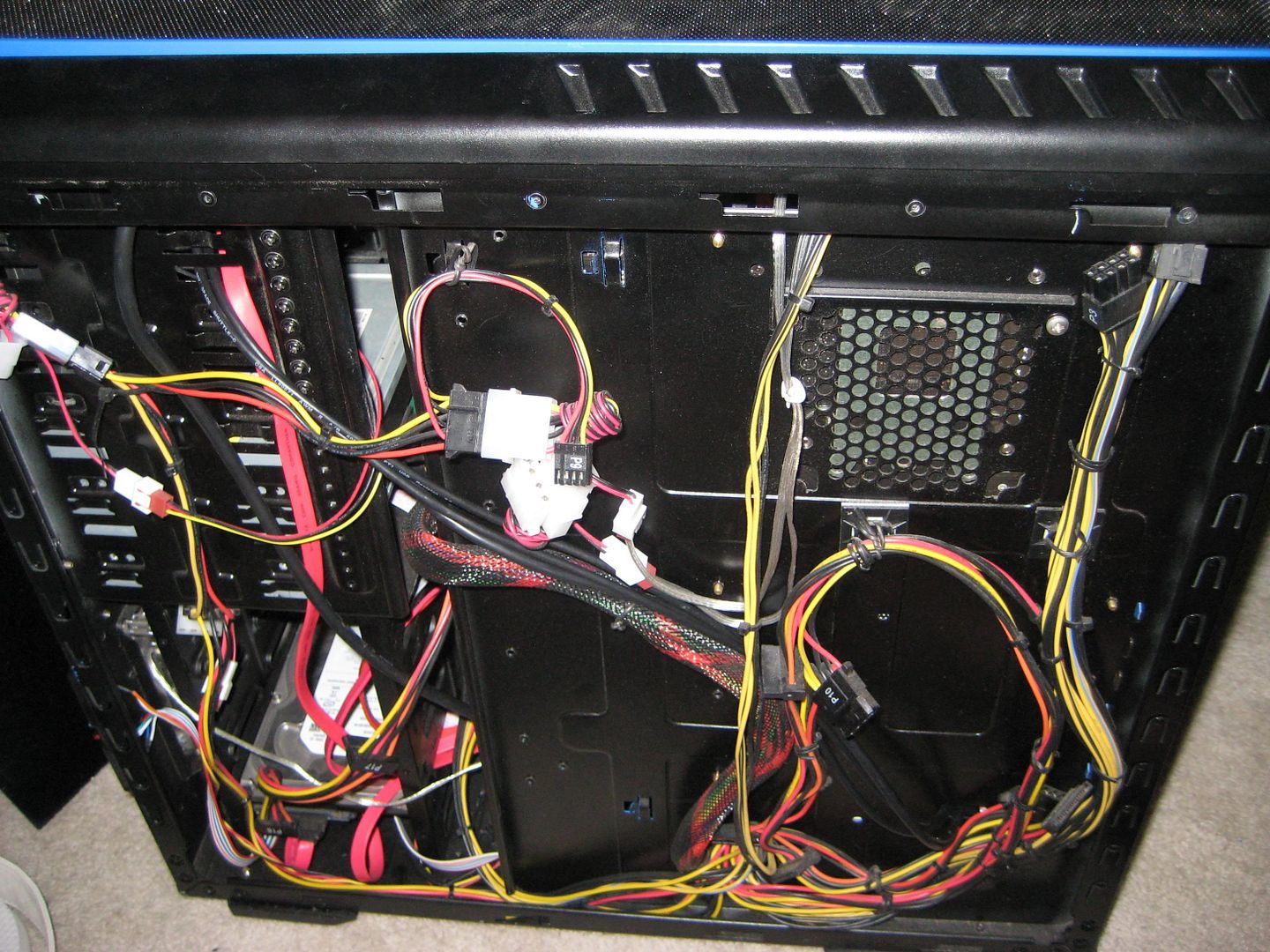 Notice in the last picture, the HD audio and USB wires coming from the top I/O panel are going down to the hole above the power supply, I'm sure some of you need to do this.
I wanted the Blue LED R4 fans, but I mistakenly purchased the non-led ones, oops. Temps are awesome in the case vs the CM elite 310. Also I used this diamond thermal paste + the new cpu cooler. yeah, temps dropped about 10-15 C. The evga gts 250 is also WAY quieter then the single deck xfx 8800gt that was in there before.