How's it guys.

A buddy sent me his Logitech G15 Keyboard for some modding love. His case has green fans and lights and what not, and the G15 he has kinda ruins that because it's all blue. So, he sent it to me to see if i can intimidate the G15 into making it's LEDs green. Unfortunately i couldn't intimidate it, so i have to solder new LEDs in place


The stock G15: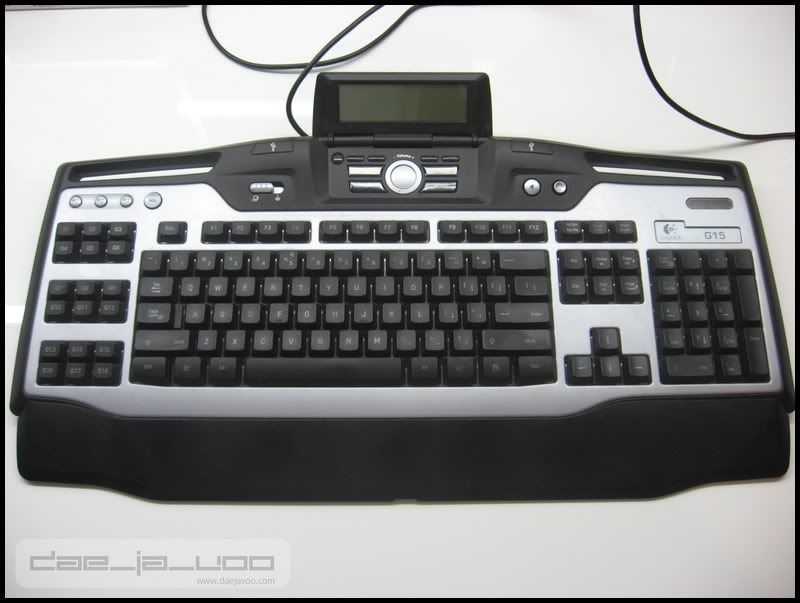 Then i started pulling it apart. First the frame and the LCD came off:






Then i removed the actual keyboard from the bottom cover:






Now, if you've always wondered how the G15 works (the LEDs, i mean), this should explain it to you: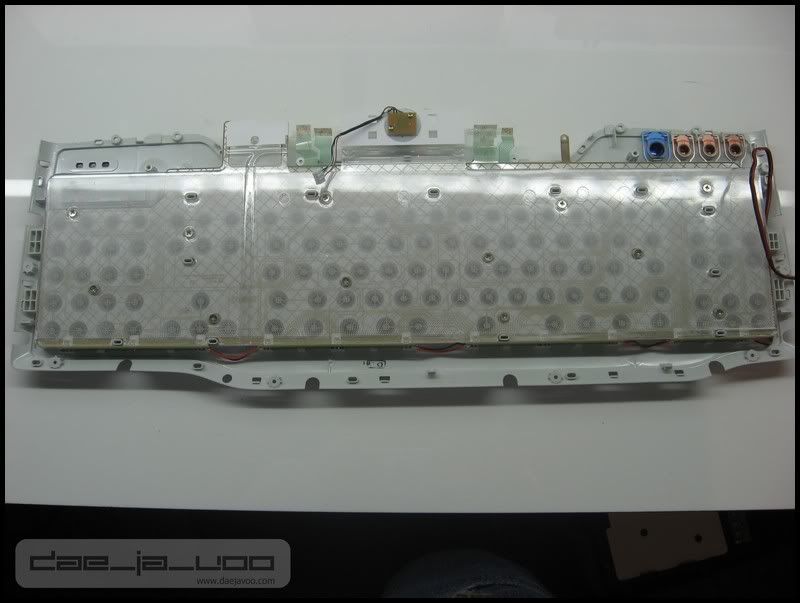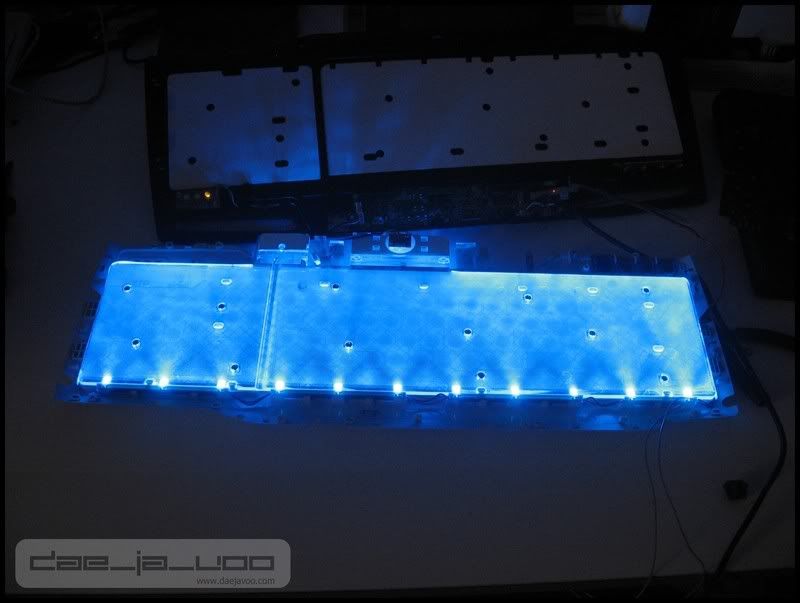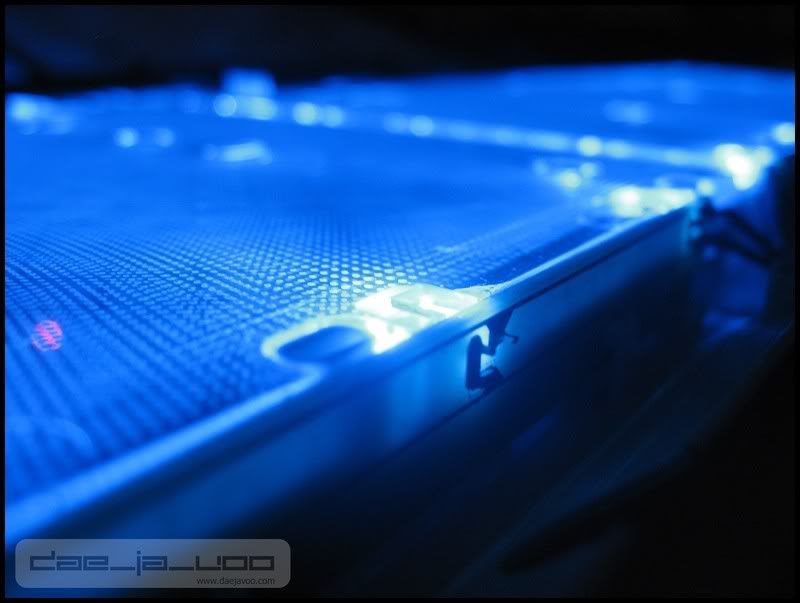 If you still can't figure it out, what happens is the G15 only has a FEW LEDs, and they shine directly into the edge of a thick piece of plexi, which then distributes all the light. Very cool indeed


So, let the modding begin. I needed to know how much voltage these LEDs are getting, so i soldered two wires on to the wires powering the LEDs:






I then turned on the G15 for some testing: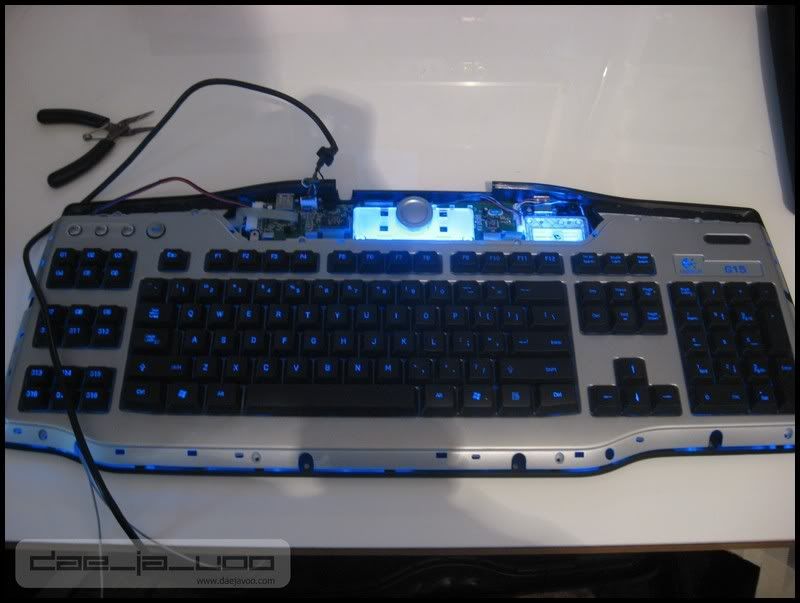 Using these wires i measured the voltage - 4.4V. Stuart sent a bunch of green LEDs with the KB to me, and i figured i'd see if they'd work (i know nothing about the LEDs he sent me). I soldered one onto the two wires i used to test the voltage: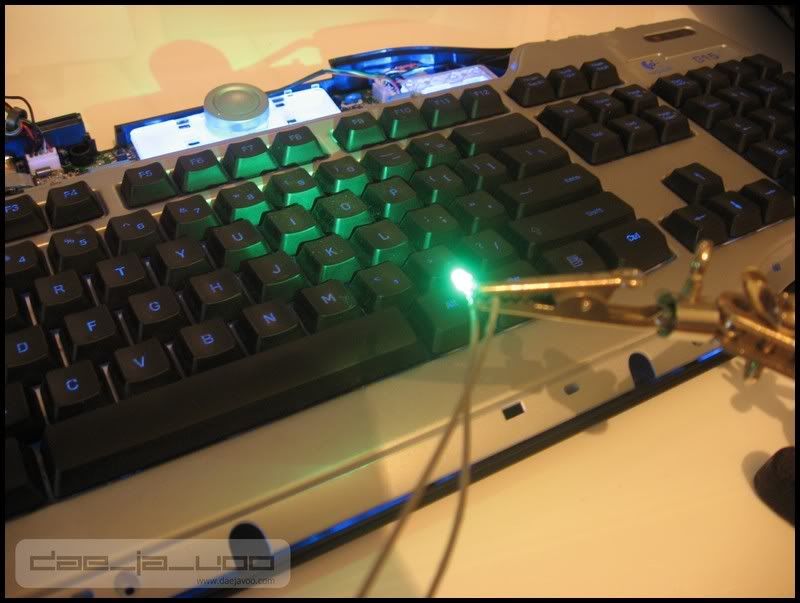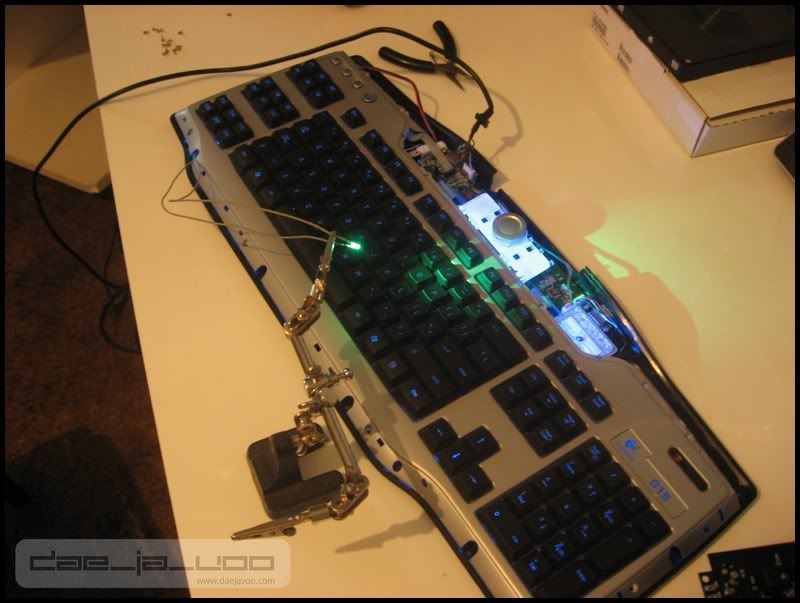 Anyway, I just finished. It was all a great success


I started with mine, just to make sure i know what i'm doing before i mod someone ELSE's G15.

These are the stock LEDs:






The ones i used:






Nice and bright!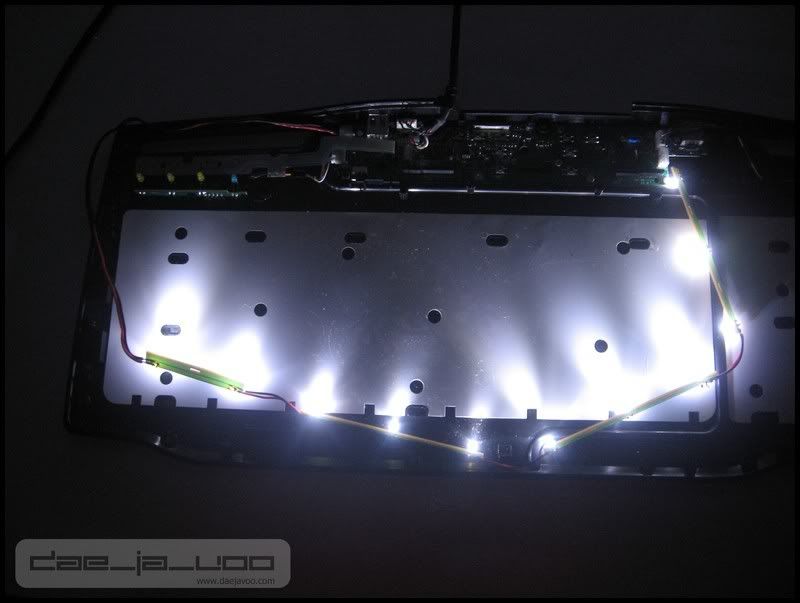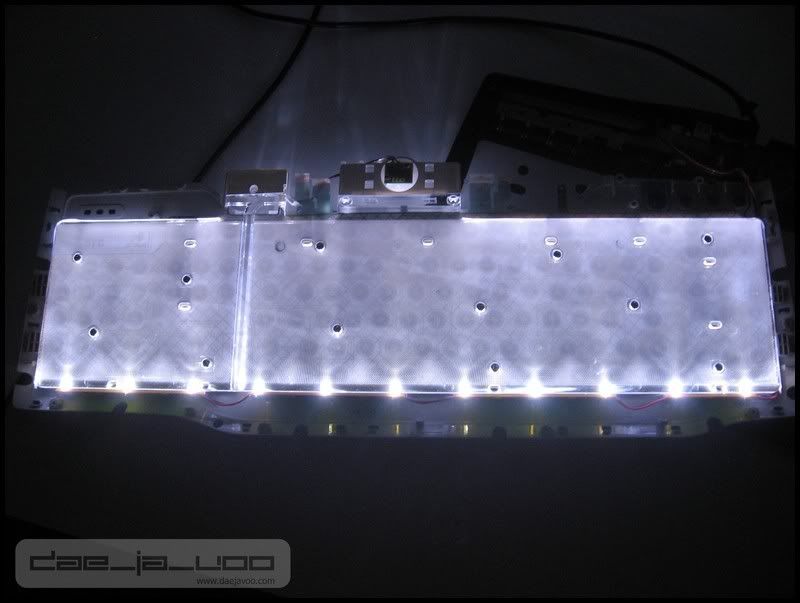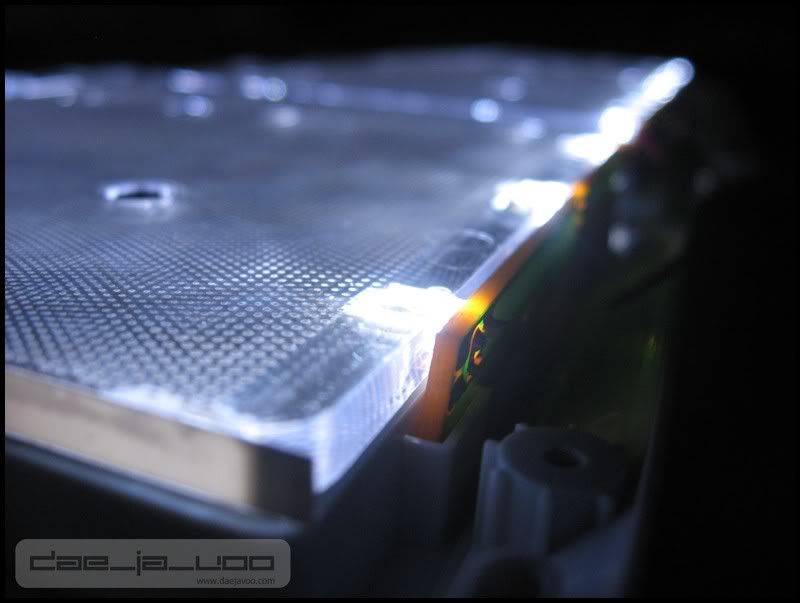 I then started putting the G15 together:






All done:






Now, you see the blue pieces there? I can't change those because the very plastic has a slight blue tint, and the white just emphasizes that. With Stuart's green LEDs, that blue is basically canceled out.

So that's MINE. Then i quickly did Stuarts. Green LEDs soldered: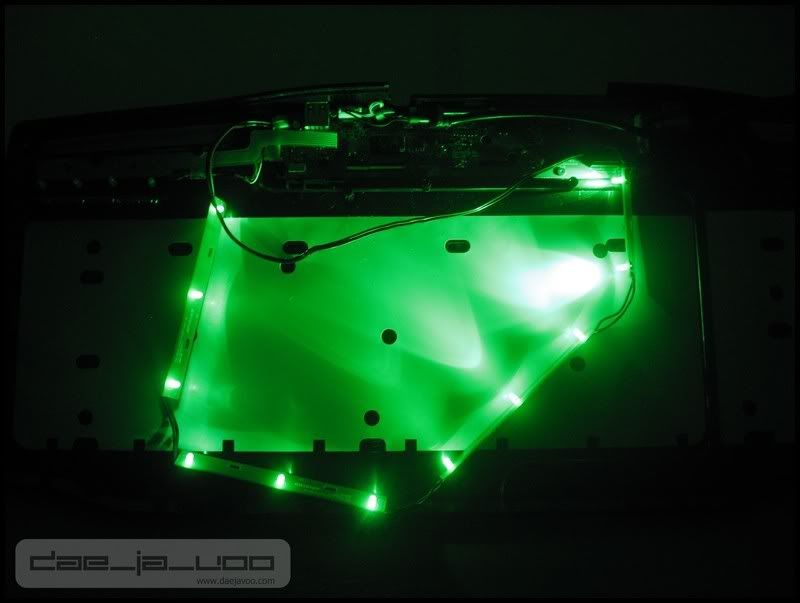 These are MAD bright:






Started putting it together: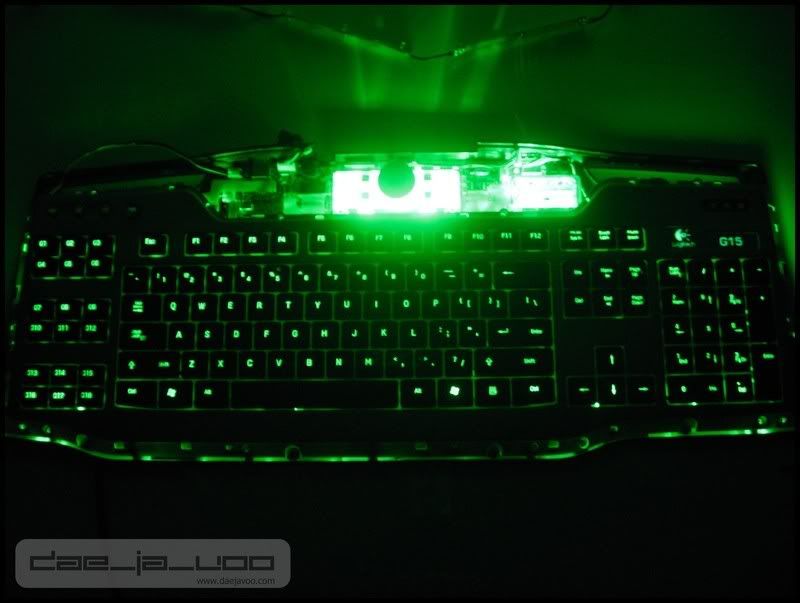 LCD's ribbon: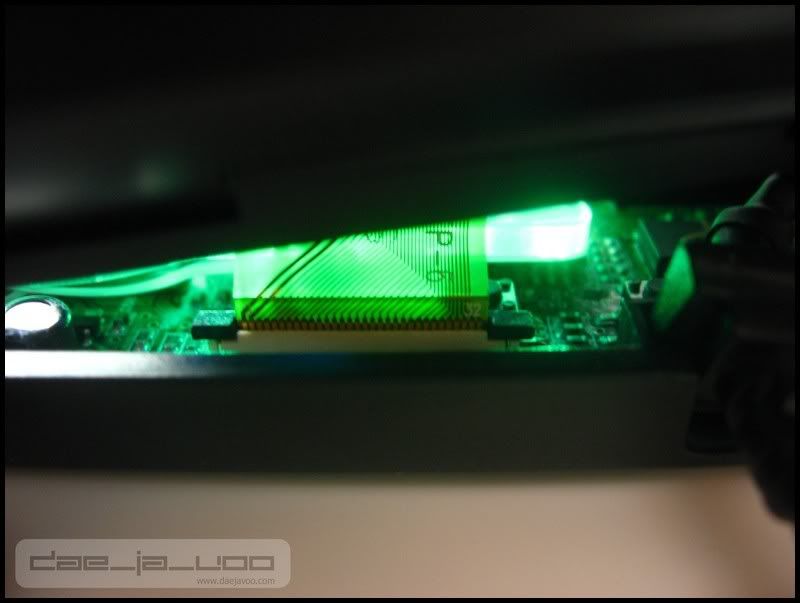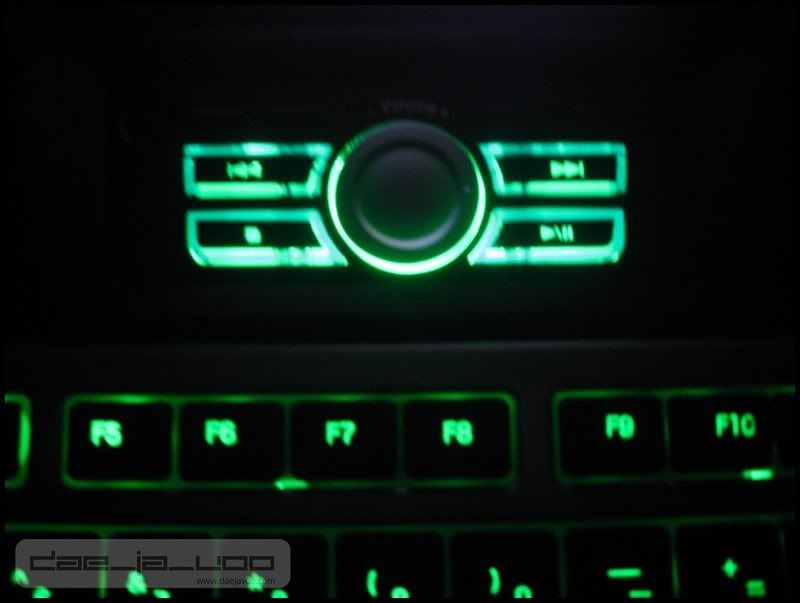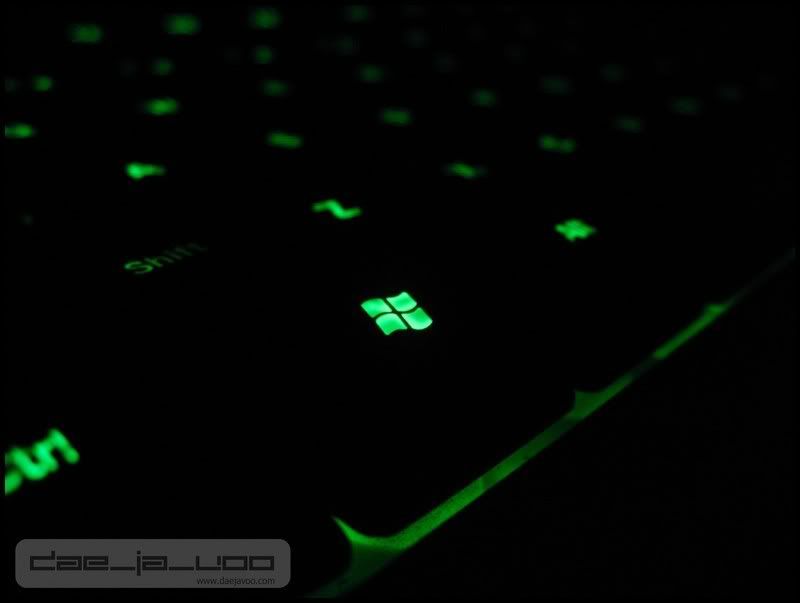 I'm busy typing on the green one right now. I must admit, the green is REALLY not for me, but it does look VERY good nonetheless. The white in MY G15 looks great, but i think i prefer the blue over them all.

My G15 is still in pieces though. I'm gonna paint it this week.

Anyway, that's it. You guys should see this in the PCFormat in about 2 or 3 months. I've decided to make a guide out of this.
CPU
Motherboard
Graphics
RAM
i7 965 EX
Asus Rampage II Extreme
GTX295
12GB Corsair Dominator
Hard Drive
OS
Monitor
Power
2x WD Velciraptor 150GB
Windows 7
Samsung T260
Antec Quattro 1000W
Case
Mouse
Lian Li PC-V2000B Plus
MX1000
View all
hide details
CPU
Motherboard
Graphics
RAM
i7 965 EX
Asus Rampage II Extreme
GTX295
12GB Corsair Dominator
Hard Drive
OS
Monitor
Power
2x WD Velciraptor 150GB
Windows 7
Samsung T260
Antec Quattro 1000W
Case
Mouse
Lian Li PC-V2000B Plus
MX1000
View all
hide details