The inside diameter is what I was after Mr. Q. 4.5" on the nose. That was the only material I could find that fit the bill, so I snagged it.
If you look at that last pic, it's pretty much perfectly matched to the inside bore of a 120mm fan frame. In the shot with the diamond plate you can see the difference is a hair more, but I did quite a bit of filing on that piece. When I mate a fresh cut bezel to a slice of that tube, there should be very minimal filing and sanding to make a pretty much flush looking junction. Matching the curve I'm going to hammer into the front bezel pieces of diamond plate... now that might be a different story.
So yeah. You guessed it. Polished up, sexy front bezel fan ports are inc.
As far as a duct, I was planning on using the excess if there is enough. I might even do a ram air type intake with a fan on each end just for giggles. Power air for the GPU section of the case. This would mean losing the hard drive cage all together. The HD's would then go in the 5.25" rack, but I'm ok with that. Then of course there's the issue of the bottom intake for the GPU's that I've already cut... but I digress.
In a fit of madness or inspiration (you call it), I decided I wasn't quite done modding for the night. First, I decided to ditch the front I/O interfaces all together: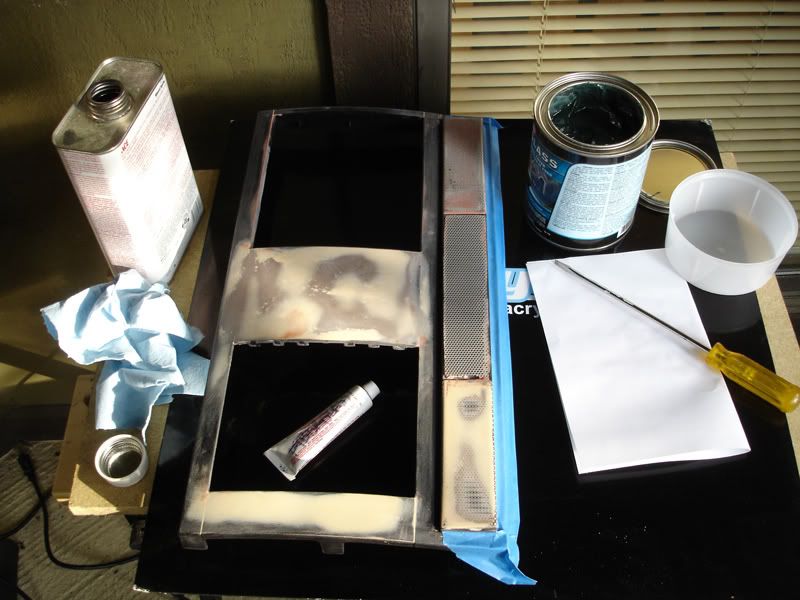 Five minute fiberglass full stop was in full effect. This is going to be fun to sand tomorrow: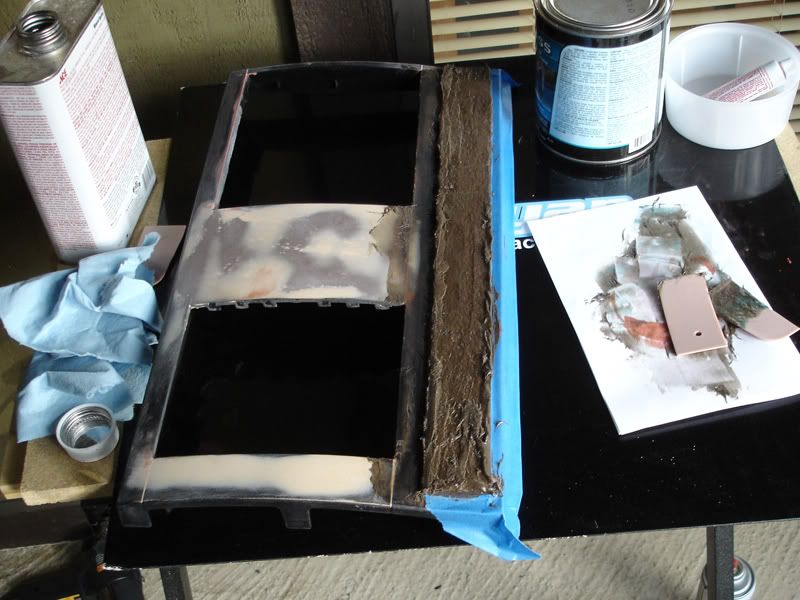 Dinner was imminent, but I wasn't quite done yet: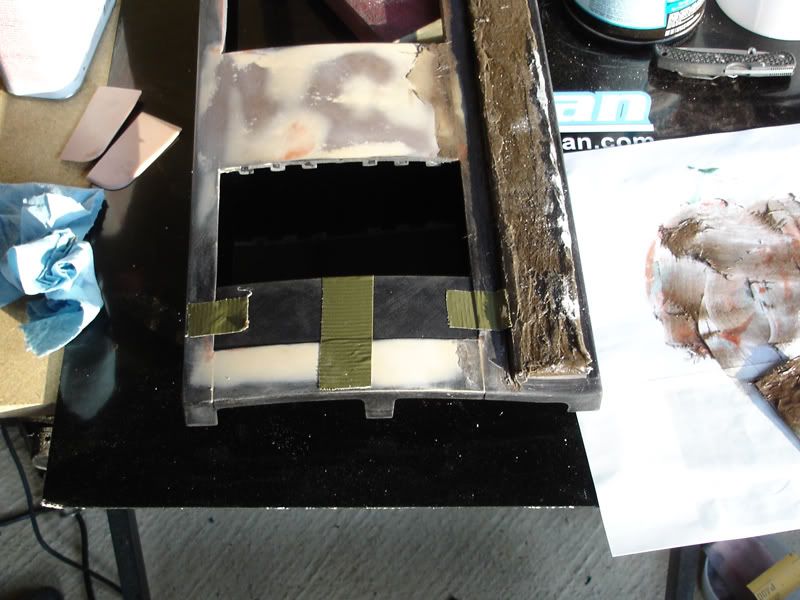 It's probably about time you saw what's behind the curtain: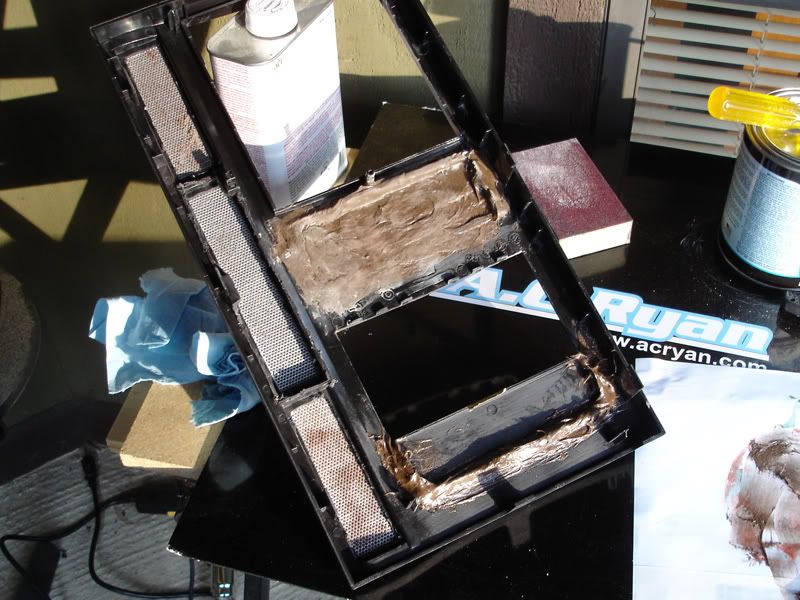 I decided I wanted better symmetry, so I'm going to move the front fan mount up in the case a tad, balancing the weight of the stealthed optical cover with the bottom section of the bezel. This will mean more hacking at the front of the chassis, but I was planning on a fabricating new mounts for that fan and the controller anywho, so no big deal there.
I
almost
surrendered to just making a scratch built bezel once I saw that new sheet of aluminum from McMaster-Carr, but I thought better. I kind of like the notion that the front silhouette will be even just vaguely recognizable. I think of it as a kind of tribute to what is almost universally considered one of the only major flaws to the case. (The plastic front bezel)
OK, that's enough blathering from me.
'til next time folks.
edit:

Dang, Ice Owl, I'm sorry I missed your post earlier. That is quite the recommendation, given the source! That's like... Oprah style endorsement right there. For what its worth, I'm not too worried. Much like Liquid Ice, I have a feeling this log is going to be around and active for the next showcase vote. Probably several of them.