Hey all, I just ordered an 8800 GS from the Egg for 159, shipped (free 4gb flash drive as well...)
If i order by this time, i usually have it next day, so fingers are crossed.
I, and others have been pressed to find reviews/benches of the GS, so as soon as its in my hands, i'll start benching, 3dmarking, OC'ing, etc, etc, etc, because its more interesting than the Symbolic Logic and Physics II homework i've been putting off
Will update when i've got le card
*EDIT*
got the card, here are the pics, benchmarks, temps, OC results when i start playing with it in a few minutes!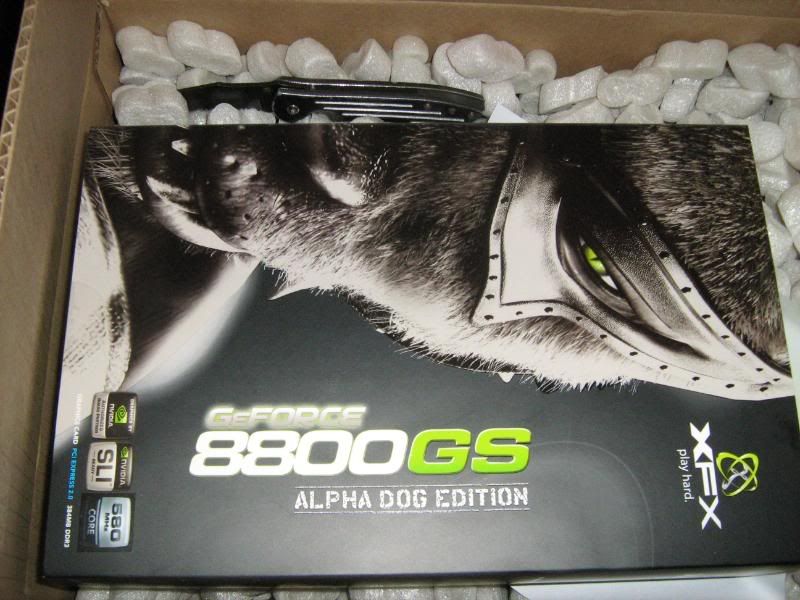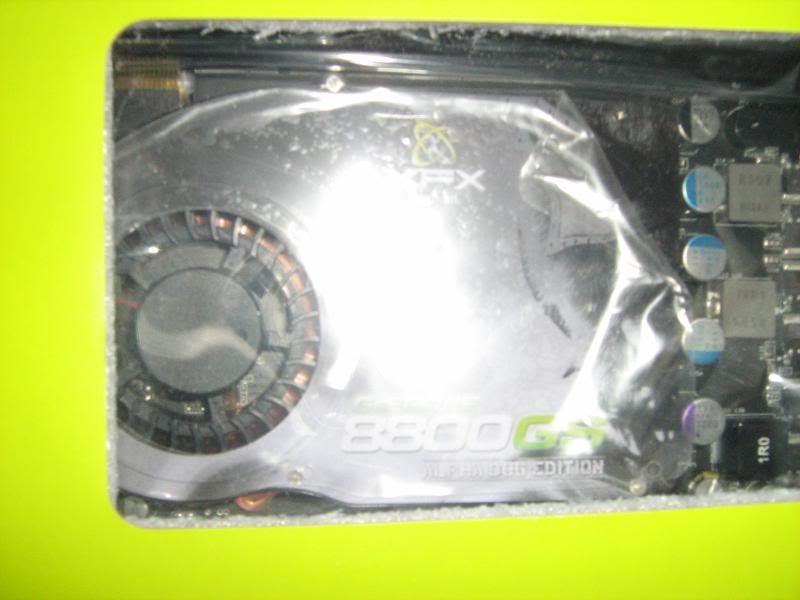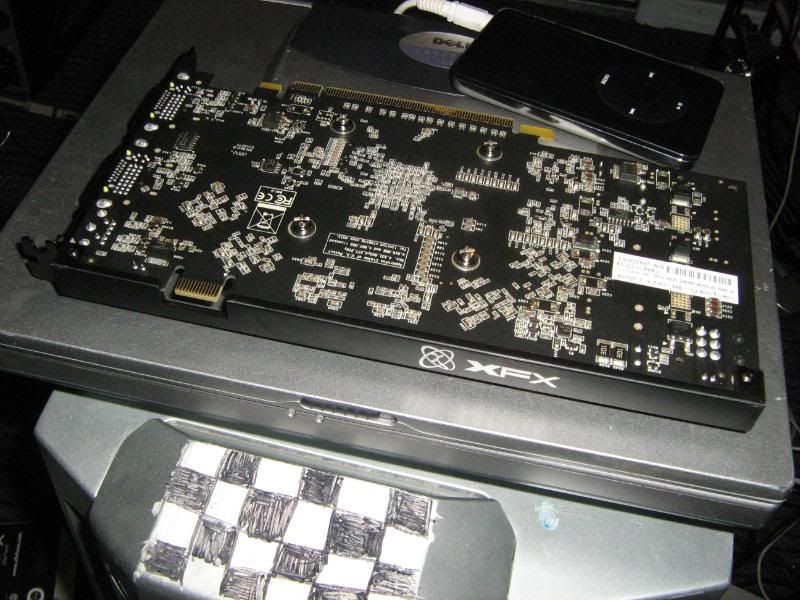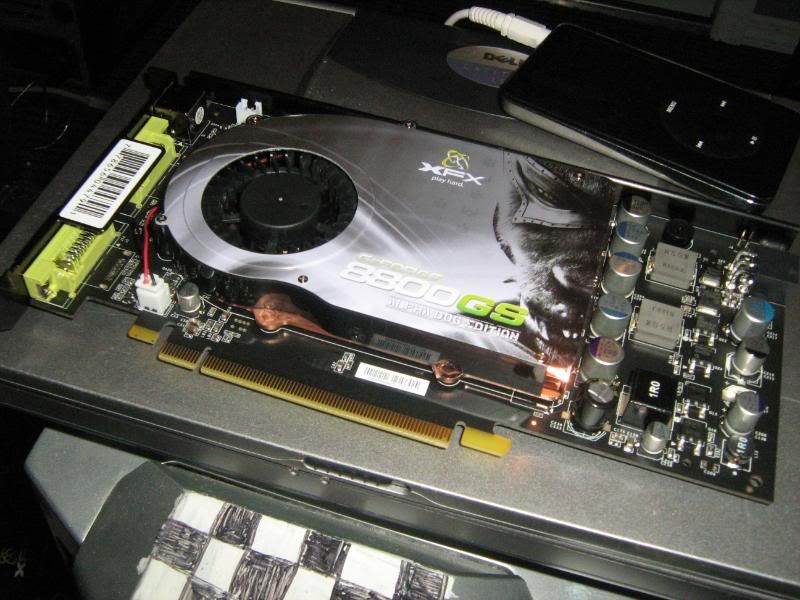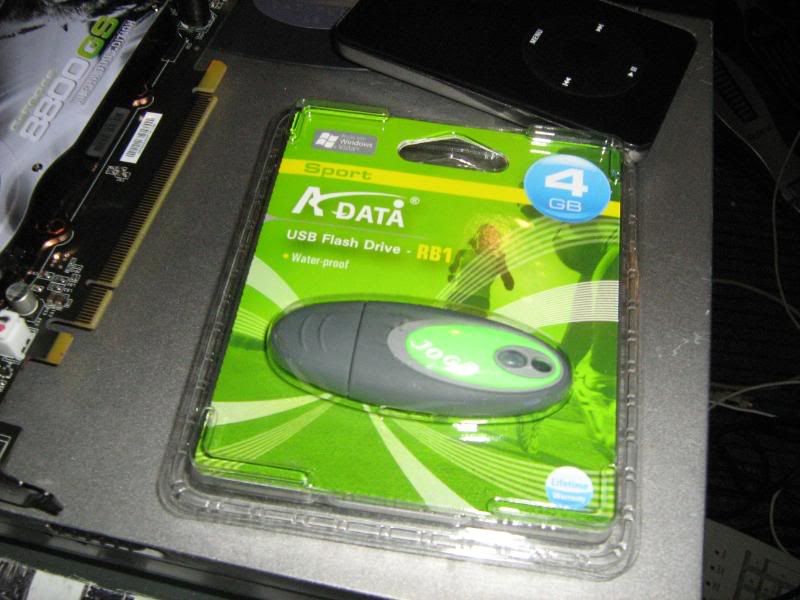 hell, a free usb drive is a free usb drive!
thing seems a little smaller than my 320mb GTS, i do like the xfx smoked metals though, its gorgeous =)
and no, that knife wasnt a promotion from the 'egg, oops
CPU
Motherboard
Graphics
RAM
i7-950
Gigabyte X58A-UD3R
5850
GSkill 1600 MHz 4x4GB
Hard Drive
Optical Drive
OS
Monitor
3x1200.12 500GB RAID 0, 2x2TB Deskstar RAID 1
Samsung Writemaster SATA
Gentoo, Windows 7 x64
3x 21.5" Samsungs
Power
Case
Mouse
Thermaltake 750W
RocketPwn
G500
View all
hide details
CPU
Motherboard
Graphics
RAM
i7-950
Gigabyte X58A-UD3R
5850
GSkill 1600 MHz 4x4GB
Hard Drive
Optical Drive
OS
Monitor
3x1200.12 500GB RAID 0, 2x2TB Deskstar RAID 1
Samsung Writemaster SATA
Gentoo, Windows 7 x64
3x 21.5" Samsungs
Power
Case
Mouse
Thermaltake 750W
RocketPwn
G500
View all
hide details