I'm installing some extra ventilation in the top of my case, and I'm not happy with the location of my cuts. I need to cut more, but I'm not sure the best plan of attack. I'd like to keep options open in the future if I can (think water cooling).
Here's a shot of what I did: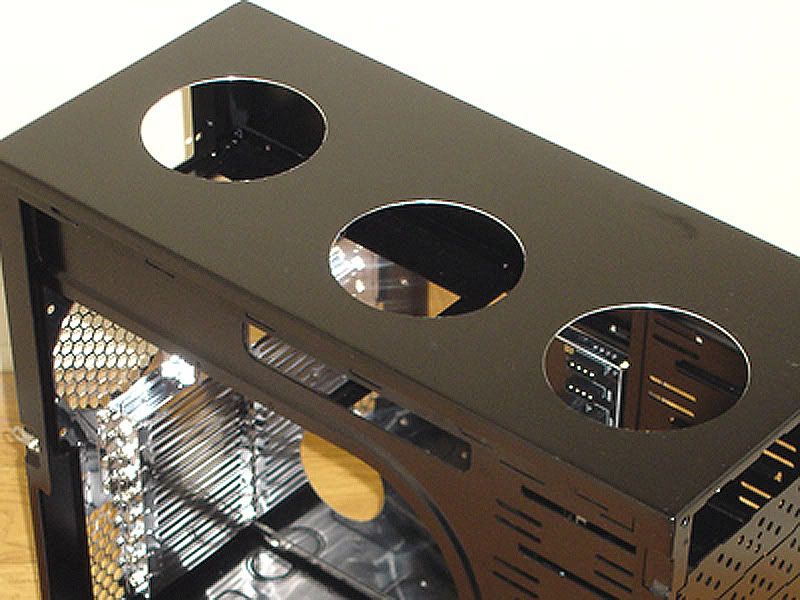 The rear (left-most) hole is a PSU vent, the middle and front holes are fan exhaust. I want the front holes closer together. I picked up material to fashion a cover plate/grill to cover my boo boo, but I'm wondering about the best way to finish hacking up my case. (well, this part of it anyway
)
Here's a shot of some scribbling I did on tape to determine where I actually want my fans: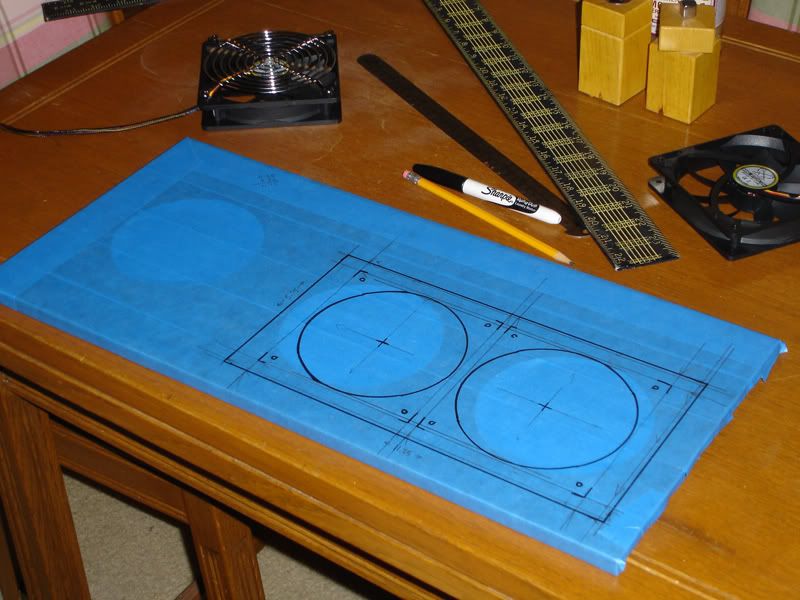 Here's the above shot with the existing holes outlined and some dimensions for reference: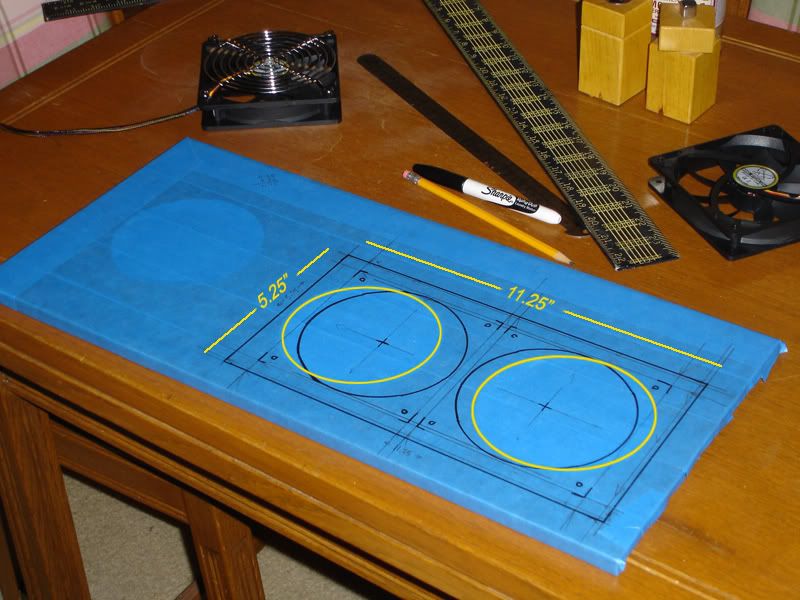 Basically, I need to carve out the material between the existing holes to allow for the fans to be mounted closer together, but I don't want to screw up a possible future internal or external radiator mounting. I've never even seen a water cooled rig in person, let alone have a radiator on hand to get a feel for what I'm working with here. I'd just like to keep my options open, if possible.
Any insight would be appreciated, and thanks.