Quote:
Summary
We've seen first-hand that CrossFireX, in its three- and four-GPU incarnation, works well enough in DX9 titles run at ultra-high resolutions and image-quality settings.

A single-GPU Radeon HD 3870 is no slouch but performance can be up to 3x better with dual Radeon HD 3870 X2s. That will only really matter if you're playing fast-paced games and want all the eye candy turned on to maximum, however.

Scaling, though, is comparatively limited with the DX10 API and Crysis - which is the most talked-about game of 2007 - gains are virtually non-existent at high resolutions.

Given what we've seen thus far, the optimum combination, assuming the underlying hardware is in place, appears to be a three-GPU graphics sub-system run at 1,920x1,200 and above. NVIDIA, we note, already has three-way SLI for its GeForce 8800 GTX and Ultra SKUs.

It's difficult to give firm buying advice with such a nascent technology. What we can say for now is that CrossFireX opens up new, flexible avenues for potential upgrades in the HD 3800-series family.

However, we reckon that the majority of popular gaming titles will need to scale to 3x before four-GPU operation becomes compelling enough to invest in.

Further analysis will be presented as we review the CrossFireX driver before its launch with the CATALYST 8.3 drivers.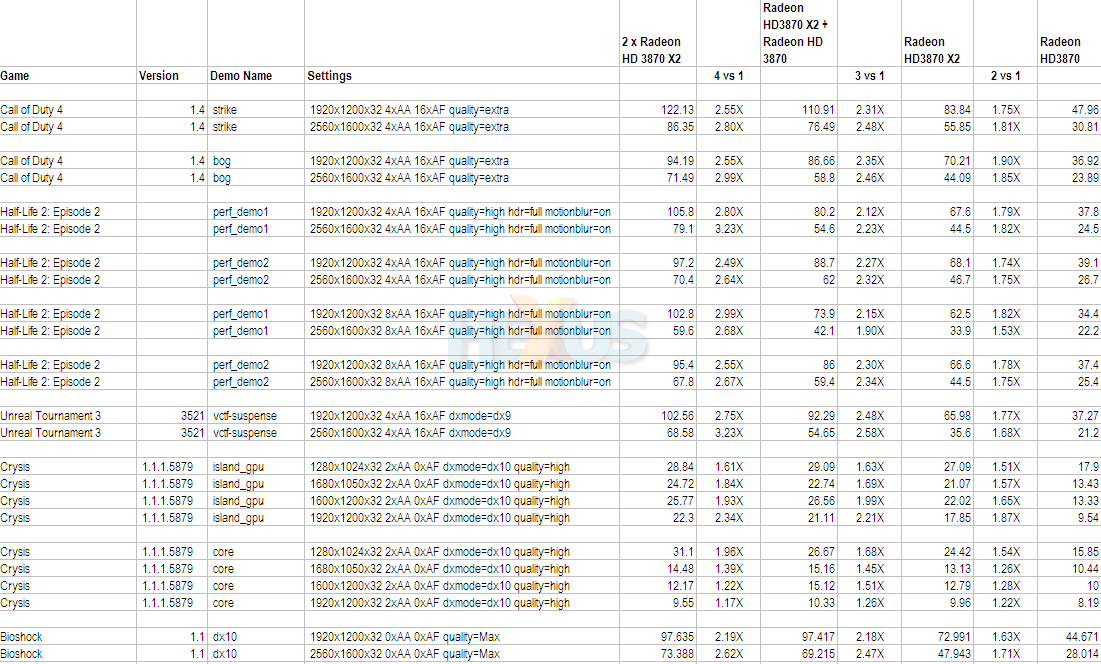 Source