Quote:
Originally Posted by
BabyHerc
Hey anybody know why I can't play longer than a minute before being kicked by PunkBuster? I keep getting the following message: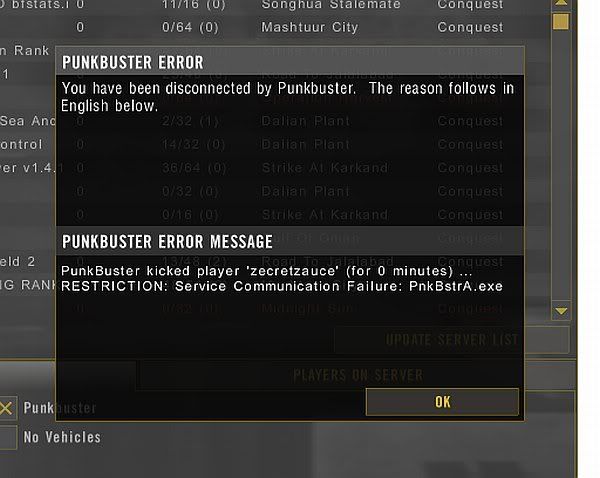 I'm using a D-Link WBR-1310 wireless router.
When you installed BF2, did it ask you to install PB? Did you?
Try the attatchment I have provided, it's from the PB site. You will need to click "Add a game", choos it from the list and make shure the path file is to the right directory. Highlight it from the list and click "Check for updates" and it will update it. There may be an easier way that I don't know of.