http://www.xtremesystems.org/forums/...84#post2796484
Quote:
Originally Posted by OC_Windforce
CL7-7-7-21 1T 32M Stable
Memory : OCZ DDR3 8500 Gold Sreies
VDIMM : 2.26V (Actual)
Component : D9???
It cannot look closely the Hitsink.
It is forecast with D9GTN or D9GTR.
Jeebus, this kit sells for
$195.98 shipped
@ newegg... I wonder if this is some sort of marketing ploy or if all the OCZ ddr3 1066 kits have the same ICs and OC like sin?
-EDIT- Little update
Quote:
Originally Posted by boblemagnifique
D9GTN (i test 2 kits Pc8500 Gold)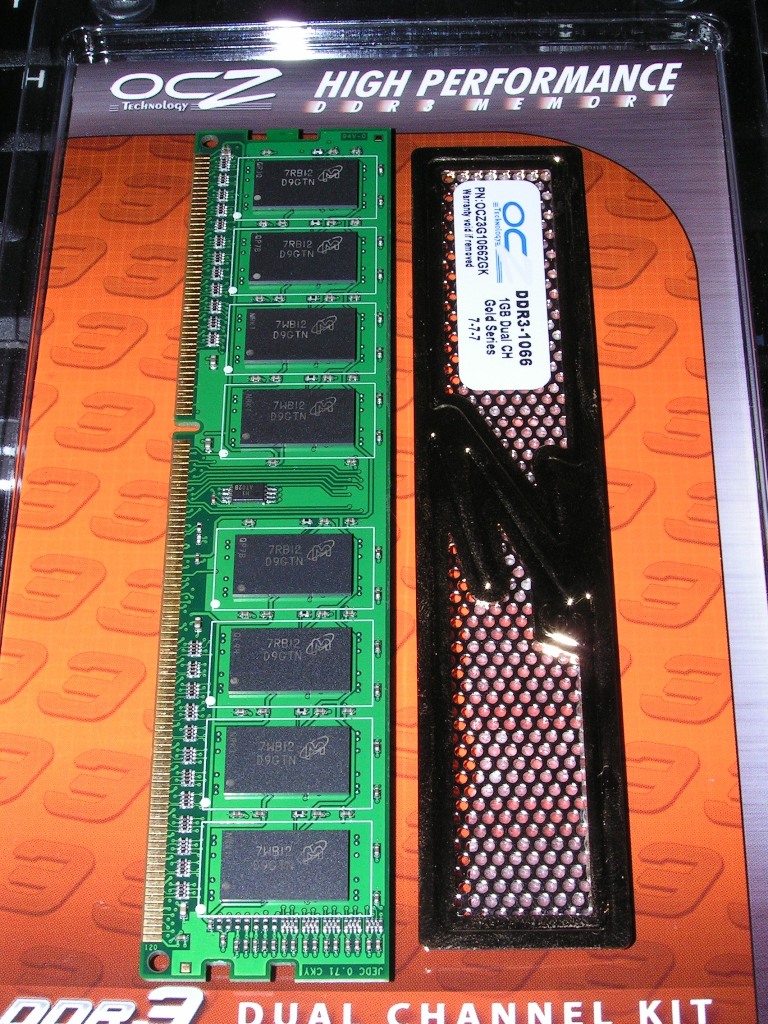 The ICs are Micron D9GTN... Damn I wish I hadn't bought 4gbs of ddr2 recently
.
CPU
Motherboard
Graphics
RAM
Q6700 @ 3.7Ghz 1.37V
DFI LT X48-T2R vNB 1.24
EVGA 460GTX
4x2GB Patriot 1000mhz CL5
Hard Drive
OS
Monitor
Power
2x x-25m
Vista x64
24" BenQ G2400WD
Corsair VX550W
Case
CM Cosmos 1000
View all
hide details
CPU
Motherboard
Graphics
RAM
Q6700 @ 3.7Ghz 1.37V
DFI LT X48-T2R vNB 1.24
EVGA 460GTX
4x2GB Patriot 1000mhz CL5
Hard Drive
OS
Monitor
Power
2x x-25m
Vista x64
24" BenQ G2400WD
Corsair VX550W
Case
CM Cosmos 1000
View all
hide details