Hey just put water cooling in my Evo 830 on my qx6850.
I have the proc. is at 4.0ghz @ 1.5v and my load temps on the proc are around 51c.
The setup i have is
Black Ice Extreme Xflow 240rad
DD D5 pump @ Full speed
DD TDX block
And have 2 120 fans sucking air down threw the bottom of the case out.
Have some pics to show the layout. Thanks for all posts!!!!
Just seeing if the temps are ok or way to high thanks!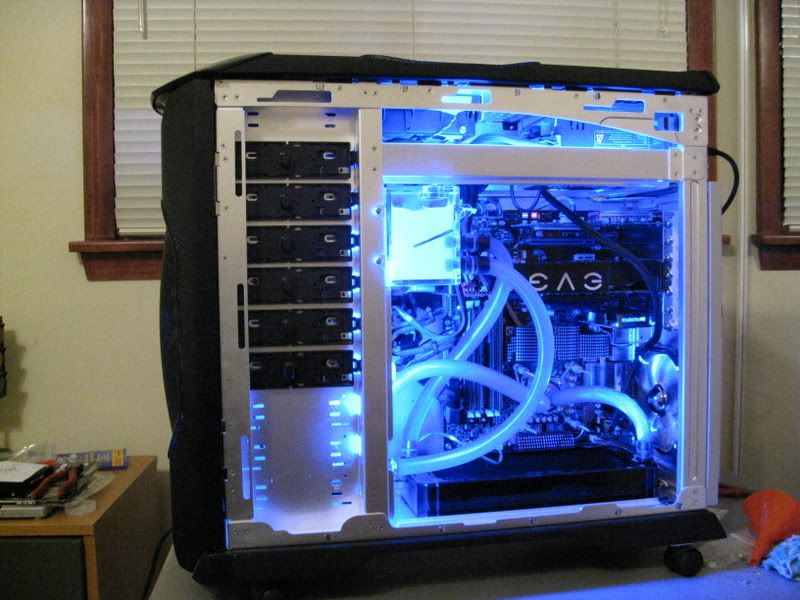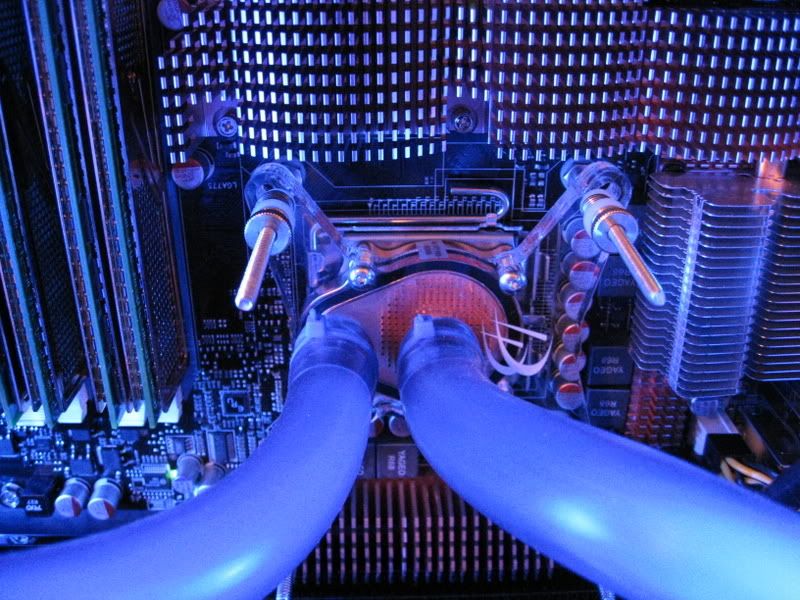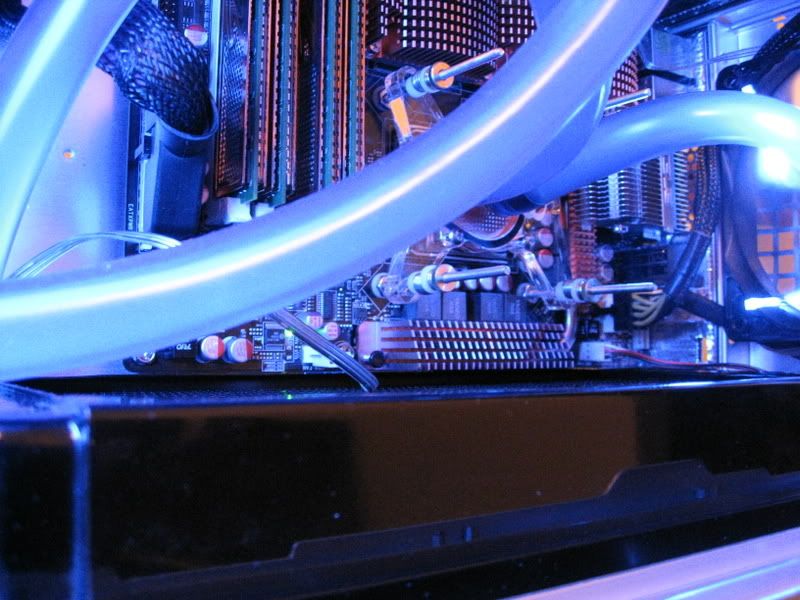 CPU
Motherboard
Graphics
RAM
1090T
M4A89GTD-PRO/USB3
EVGA 590GTX
Gskill Ripjaw 16gig
Hard Drive
Optical Drive
OS
Monitor
Crucial C300 128gig
DVDRW
Windows 7 Ultimate x64
27"Asus 2x-24" Asus
Keyboard
Power
Case
Mouse
Saitek Eclipse II
Corsair HX1050
Corsair 650D
Logitech G9
Mouse Pad
SteelSeries
View all
hide details
CPU
Motherboard
Graphics
RAM
1090T
M4A89GTD-PRO/USB3
EVGA 590GTX
Gskill Ripjaw 16gig
Hard Drive
Optical Drive
OS
Monitor
Crucial C300 128gig
DVDRW
Windows 7 Ultimate x64
27"Asus 2x-24" Asus
Keyboard
Power
Case
Mouse
Saitek Eclipse II
Corsair HX1050
Corsair 650D
Logitech G9
Mouse Pad
SteelSeries
View all
hide details