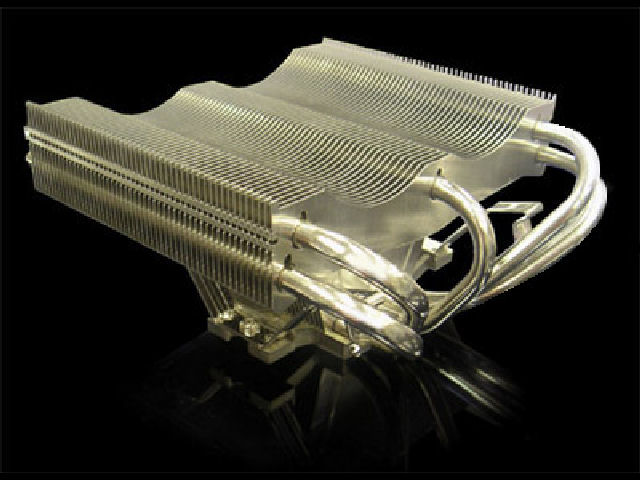 Thermalright XP 120
Orochi
http://www.jab-tech.com/Scythe-OROCH...r-pr-4108.html
$60.00 includes fan.
Jab-Tech Note:
Please be warned, this is a big heatsink. If you have a mid tower case move along, it won't fit. If you have a large case, break out the tape measure, there is a good chance it won't fit. If you have a Mountain Mods UFO, chances are it will fit.
There will be no returns on this product because it doesn't fit in your case, measurements are specified above, take advantage of them.
XP-120 Load I think
Orochi at Load I think
Not really sure why they beat up on this poor HS from 2004 but this is the only match up I could find.
Source It's in asian.Graph's are readable.
http://akiba.kakaku.com/pc/0802/18/190000.php
CPU
Motherboard
Graphics
RAM
Q6700 lapped 4.0oc
Asus Rampage Formula x48
1x4870 790 core
8gb 4x2gb Corsair Dominator
Hard Drive
Optical Drive
OS
Monitor
500gb Seagate 7200rpm 16mb
HP 940 dvd
Win7pro64bit
HP LP3065c 30 inch
Keyboard
Power
Case
Mouse
Microsoft Razer Reclusa
TX750w Corsair
TV dinner tray tan
Razer Coperhead
View all
hide details
CPU
Motherboard
Graphics
RAM
Q6700 lapped 4.0oc
Asus Rampage Formula x48
1x4870 790 core
8gb 4x2gb Corsair Dominator
Hard Drive
Optical Drive
OS
Monitor
500gb Seagate 7200rpm 16mb
HP 940 dvd
Win7pro64bit
HP LP3065c 30 inch
Keyboard
Power
Case
Mouse
Microsoft Razer Reclusa
TX750w Corsair
TV dinner tray tan
Razer Coperhead
View all
hide details