I've currently got a set of Design Acoustics PS-CV monitors (seen below) and a Design Acoustics PS-SW 10" sub. The monitors are rated at 10-75w, 8ohms with a 88dB sensitivity. The sub specs I don't know exactly, but I believe that it is 150w @ 8ohms and 88dB sensitivity. These are hooked via 14 gauge (for the sub) and 16 gauge (for the monitors) wire to my Onkyo A-RV401 receiver. This is connected to my X-Fi by a RCA to 3.5mm plug.
My question is as follows:
Would I be better off with a Z-5500?
They can be had for $150 to $200 now, and I was thinking about picking up a set.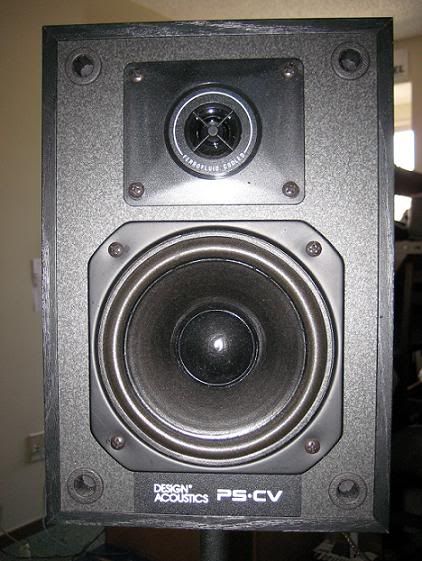 Sub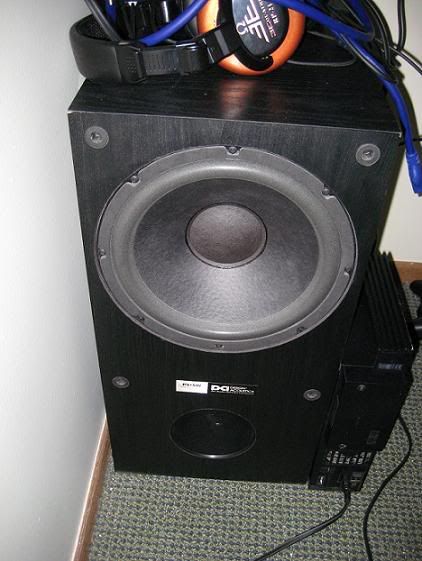 CPU
Graphics
RAM
Hard Drive
Core i5 2410M
HD 3000
8GB
120GB SSD
Optical Drive
OS
OS
OS
Super Drive
OSX 10.7.2
Win 7 Enterprise (In VB)
Ubuntu 10.04 (In VB)
Monitor
Power
13" 1280x800
65w Magsafe
View all
CPU
Motherboard
RAM
Hard Drive
Q9300
Gigabyte P35
8GB DDR2
2TB WD
Hard Drive
Hard Drive
Hard Drive
Hard Drive
2TB WD
2TB Seagate
1.5TB Seagate
1.5TB Seagate
Hard Drive
Hard Drive
Hard Drive
Optical Drive
1TB Hitachi
1TB Hitachi
500GB WD
DVD-RW
OS
Monitor
Keyboard
Power
Win Server 2012
Headless/15" touchscreen
Apple mini USB
PC P&C 500W
View all
hide details
CPU
Graphics
RAM
Hard Drive
Core i5 2410M
HD 3000
8GB
120GB SSD
Optical Drive
OS
OS
OS
Super Drive
OSX 10.7.2
Win 7 Enterprise (In VB)
Ubuntu 10.04 (In VB)
Monitor
Power
13" 1280x800
65w Magsafe
View all
CPU
Motherboard
RAM
Hard Drive
Q9300
Gigabyte P35
8GB DDR2
2TB WD
Hard Drive
Hard Drive
Hard Drive
Hard Drive
2TB WD
2TB Seagate
1.5TB Seagate
1.5TB Seagate
Hard Drive
Hard Drive
Hard Drive
Optical Drive
1TB Hitachi
1TB Hitachi
500GB WD
DVD-RW
OS
Monitor
Keyboard
Power
Win Server 2012
Headless/15" touchscreen
Apple mini USB
PC P&C 500W
View all
hide details