Quote:
Originally Posted by
Truambitionz
The x23 are very good speakers for the price but they're not as powerful as the 2300's.
Now I've had both klipsch 2.1 and 2300's and heres the verdict.
The Klipsch's main satellites are very precise and accurate. The bass isn't over emphasized and is on point. The subwoofer is the weak point....They distort very easily and cannot go very loud without bottoming out.
The 2300's main speakers are weak in the midrange and only have one driver.
The subwoofer has a very high cutoff point and can be quite annoying....yet....this subwoofer is a true BEAST. It really punches hard and I've yet to hear it distort.
Heres the proof for nay-sayers.
.
.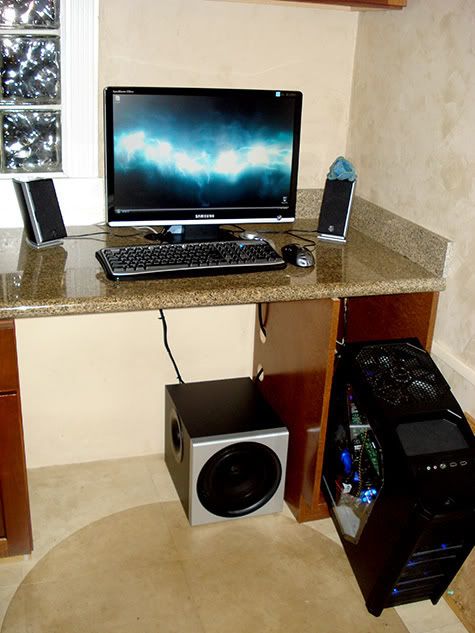 .
.
Off the wall question, but does it make a difference in sound whether the covers over the satellites are on or off?