For this guide im using a 8800GTX and an EK Full Cover Block.
1) Get the gfx card, block and mounting hardware together.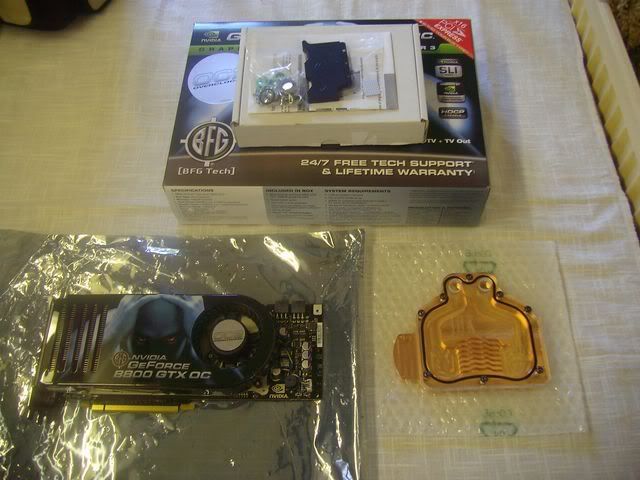 2) Fix the barbs in whichever position is best for your setup. Use the spacers provided by EK on the barbs.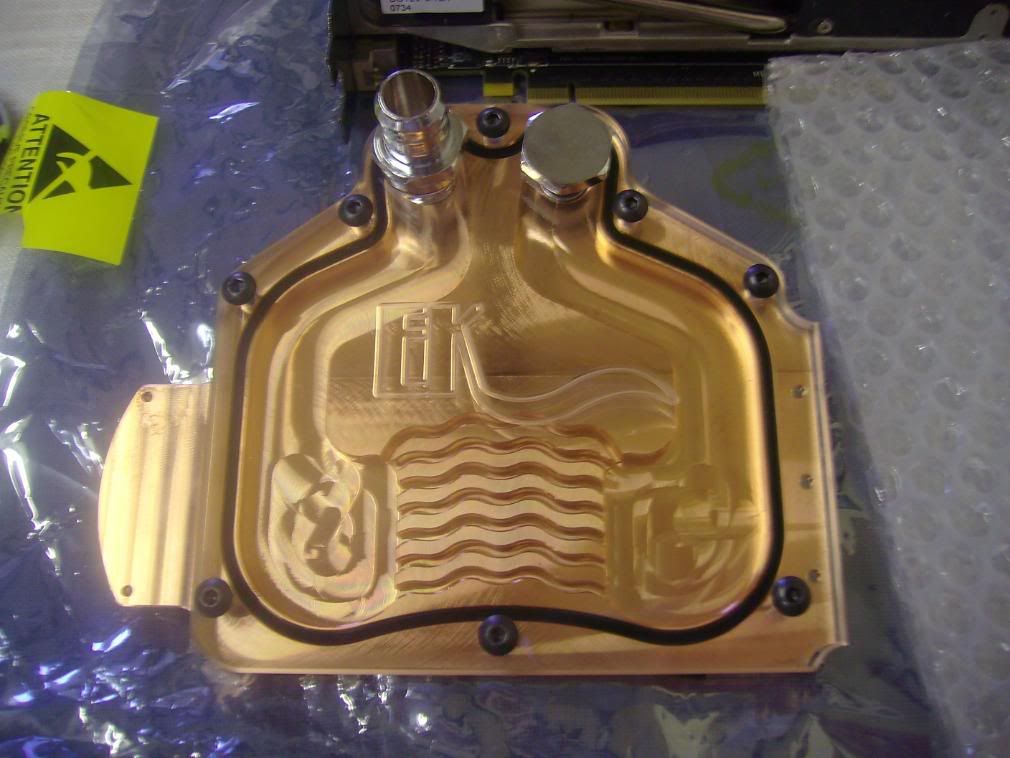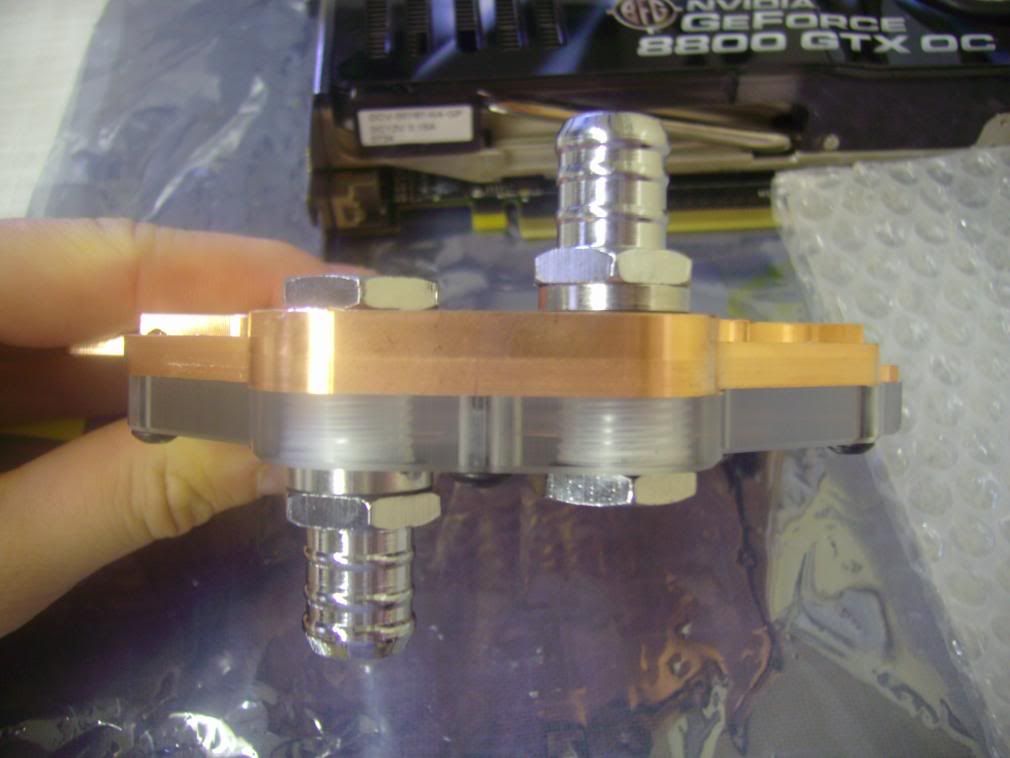 3) Turn the gfx card upside down to reveal the 11 screws. Take these out and put them to one side.
Theres also another 2 black screws on the end of the card that you'll need to remove (the end which you plug your monitor in)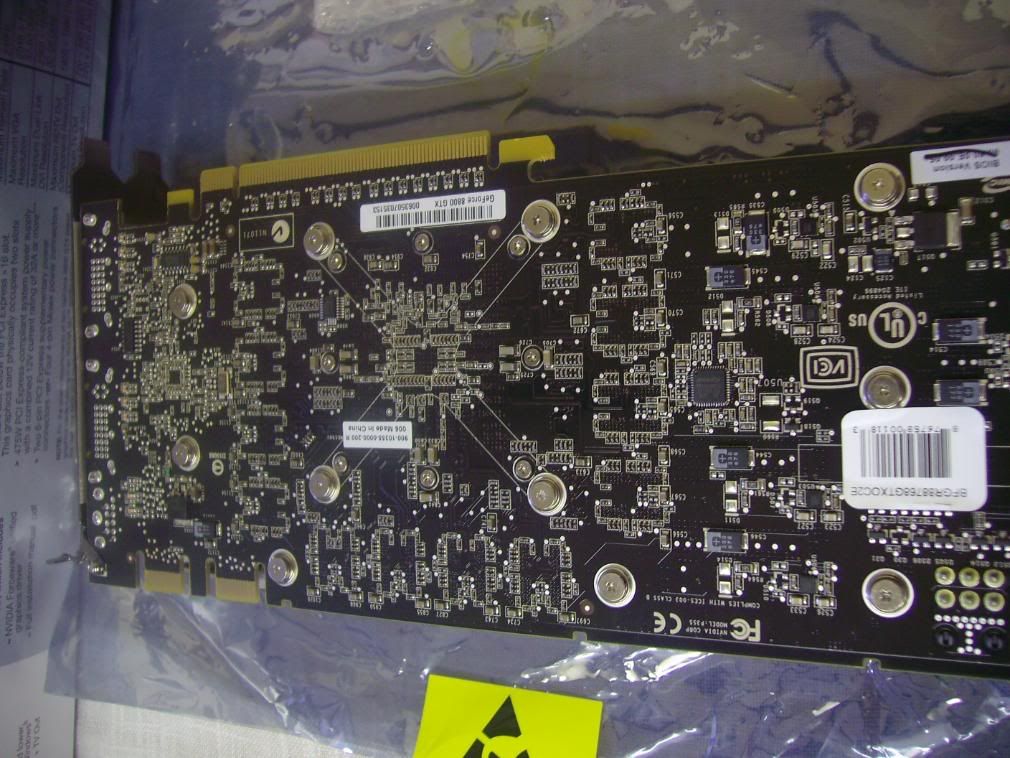 4) Remove the stock heatsink from the card, this may require quite alot of force due to the thermal interface material on the chips underneath.
Just apply even pressure around the edge and eventually it will pull away.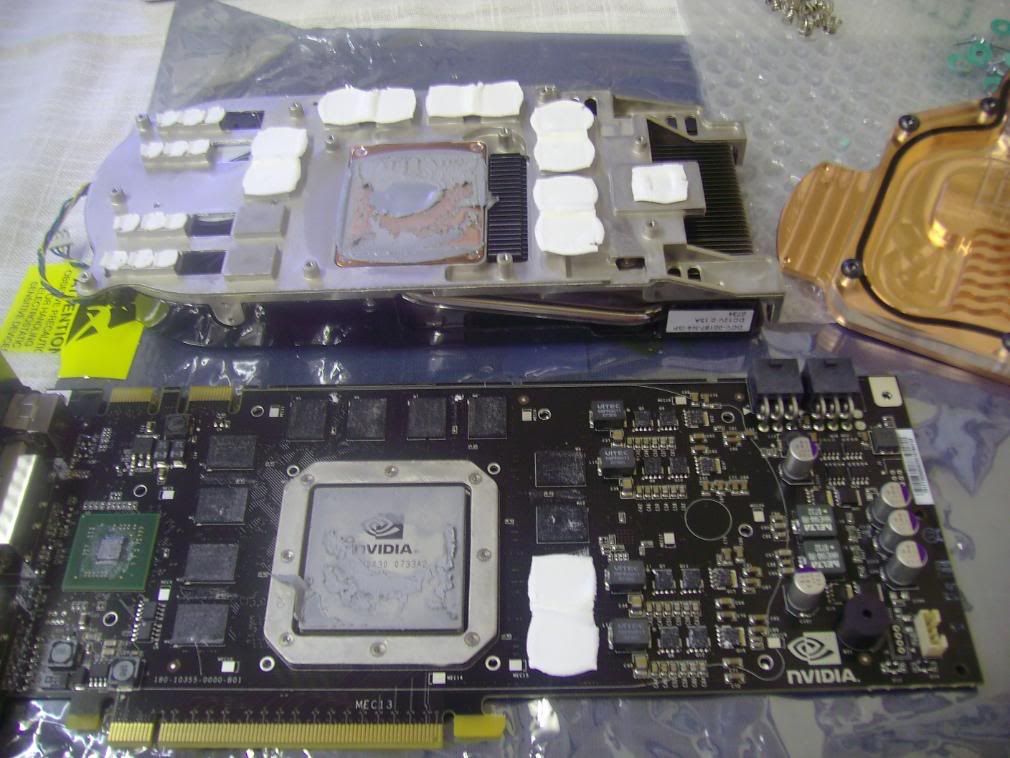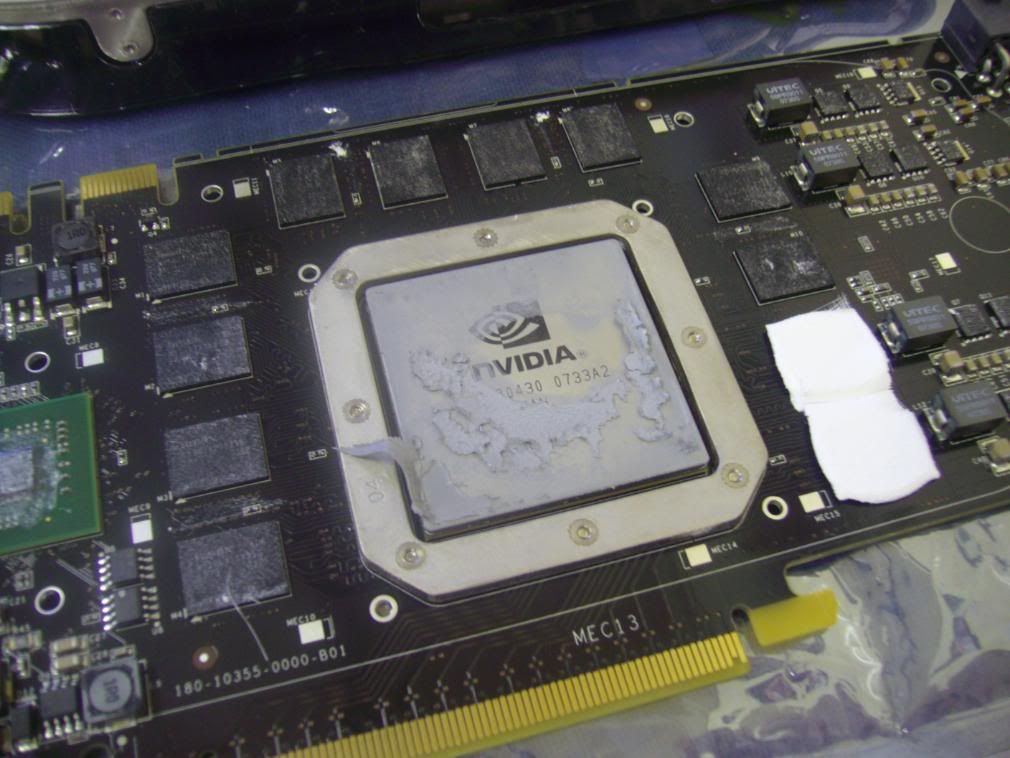 5) Use some Arctic Silver ArctiClean and clean off the GPU Block and the heatsink.
6) Stick the small thermal pads onto the chips as indicated in the instructions provided by EK
7) Apply Arctic Ceramiqure to the central GPU Chip and the surrounding memory chips and then line the card up with the block and push them together.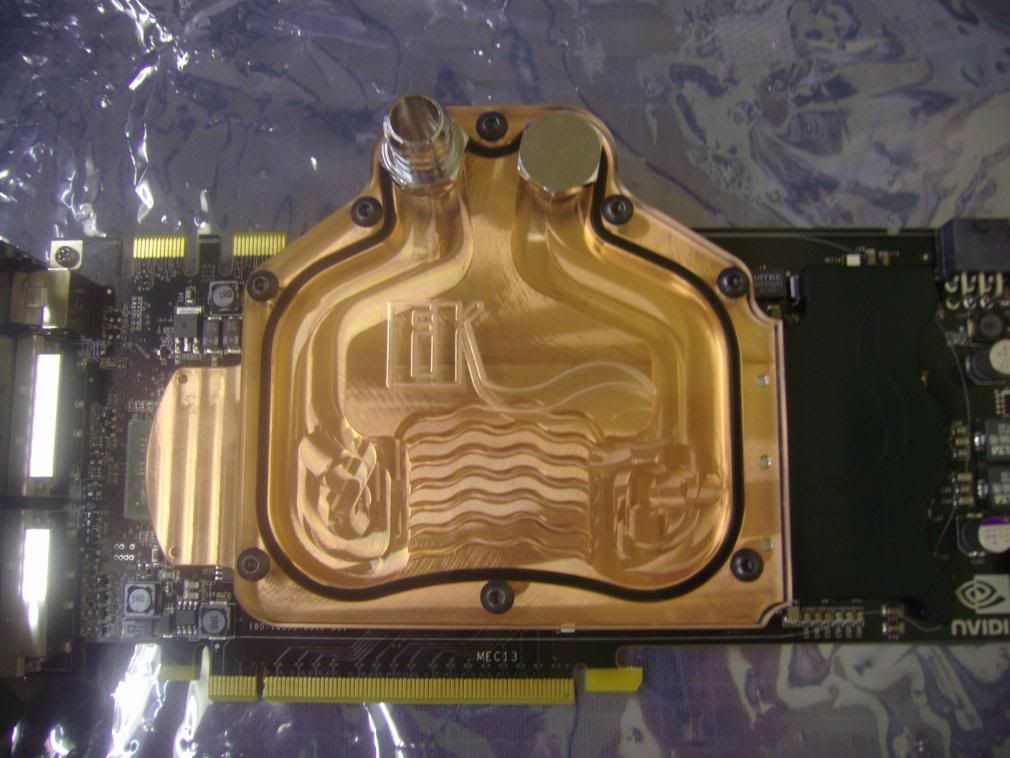 8) Turn the card over and use the provided screws, metal washers and fibre washers to secure the block to the card.
Be careful not to overtighten the screws as excessive pressure may damage the card.
Card fitting is now complete, should take no more than half an hour to do including all the cleaning process.
You may now smile at your awesome EK block that you just fitted yourself. 8)
CPU
Motherboard
Graphics
RAM
Q6600
Asus P5K3
Leaktek 8800GTS 640Mb
2GB DDR3
Hard Drive
Optical Drive
OS
Monitor
500GB SATA
DVD-RW
XP
2x 19" Widescreens
Keyboard
Power
Case
Mouse
Logitech
Coolermaster 850W
Lasered & Painted Akasa Omega
Microsoft Habu
Mouse Pad
Bugs Bunny!
View all
hide details
CPU
Motherboard
Graphics
RAM
Q6600
Asus P5K3
Leaktek 8800GTS 640Mb
2GB DDR3
Hard Drive
Optical Drive
OS
Monitor
500GB SATA
DVD-RW
XP
2x 19" Widescreens
Keyboard
Power
Case
Mouse
Logitech
Coolermaster 850W
Lasered & Painted Akasa Omega
Microsoft Habu
Mouse Pad
Bugs Bunny!
View all
hide details