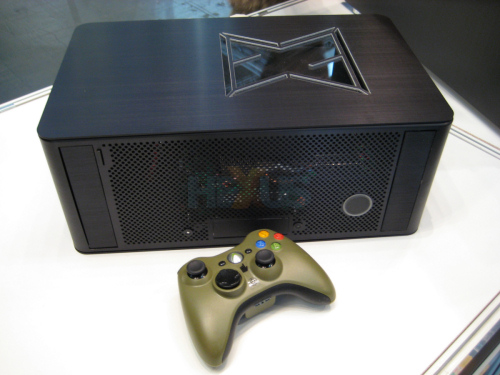 Quote:
Lian Li had something special under wraps here at the pre-show day at CeBIT 2008. Hidden in a cardboard box was a pre-production sample of its brand-new Xbox 360 chassis.

Made from its lush, anodised, brushed aluminium, the enclosure features enough space for all the internal components of the console along with pre-prepared water-cooling holes in the rear.

Whilst the power-brick is still external, we think this is a pretty sweet alternative to the standard 360 enclosure. What's more, it's rumoured to be hitting the shelves for around $80 USD.
Source