Okay, I just bought an unusual kind of thing off of GI_Manny this morning that is just calling to be modded or made into a NAS unit. I'm leaning towards modding it to accommodate a couple heater cores to become kind of a central water-cooling station for a couple folding machines I'm thinking maybe a couple 77' Bonnie's might do nicely with some nice Hi-Flow Fans.
According to GI_Manny, he thinks there is a 300W PSU inside of it, so there's the power for the pump & fans. The external measurements of the case are: 9" x 13" x 19".
These are pictures of it from his FS thread: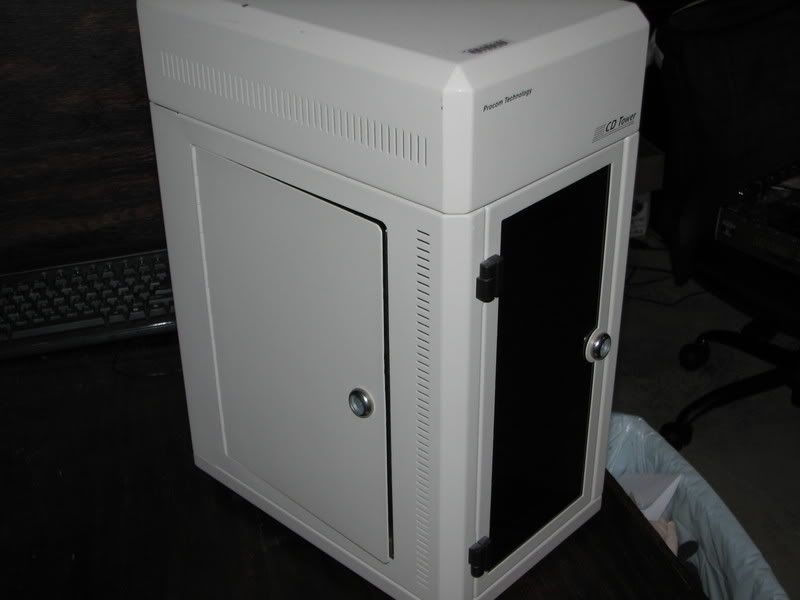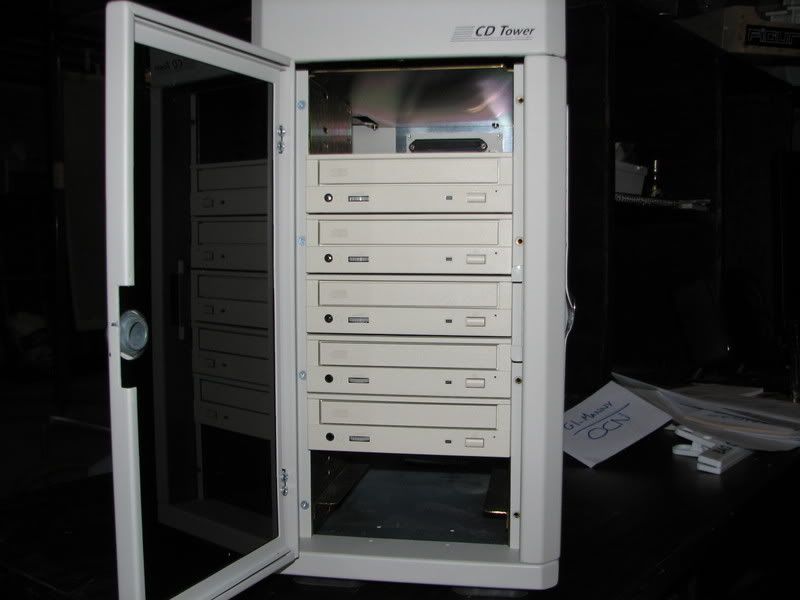 Please gimme your ideas
Thanks!
CPU
Motherboard
Graphics
RAM
Intel Q6700 @ 3.6
Asus P5K Deluxe Wifi
eVGA 8800GT KO
4x1GB Tracer PC2-8500
Hard Drive
Optical Drive
OS
Monitor
2x74GB Raptor+1.5TB Samsung F1s
DVD-RW
Vista Ultimate x64
Samsung 22"
Keyboard
Power
Case
Mouse
M$ Elite
FSP Group (Fortron) FX Series FX700-GLN-E
Antec 900 (CyberDruid Custom)
M$ Elite
View all
hide details
CPU
Motherboard
Graphics
RAM
Intel Q6700 @ 3.6
Asus P5K Deluxe Wifi
eVGA 8800GT KO
4x1GB Tracer PC2-8500
Hard Drive
Optical Drive
OS
Monitor
2x74GB Raptor+1.5TB Samsung F1s
DVD-RW
Vista Ultimate x64
Samsung 22"
Keyboard
Power
Case
Mouse
M$ Elite
FSP Group (Fortron) FX Series FX700-GLN-E
Antec 900 (CyberDruid Custom)
M$ Elite
View all
hide details