FINALLY, drivers that work
. I've got some installing to do here, but I'm going to post lots of benchmarks in the coming hours.
20 minutes later....
I really did speak a little too soon. After no luck getting Catalyst 8.1 and 8.2 to install with Vista x64, 8.3 came through and installed just fine. However, it appears that CrossfireX is NOT enabling, even with the box checked. Single card scores are identical to those of dual card (quad fire) scores. So, ATI needs to release a hotfix or something to remedy this. 20K 3d Marks on a Q6600 at 3.6Ghz is unacceptable.
Anyway, all benchmark results and pics will be posted in this first post so you don't have to search through countless pages.
Linky
for 8.47 RC1 Beta drivers. (these aren't much better apparently).
Here's a taste: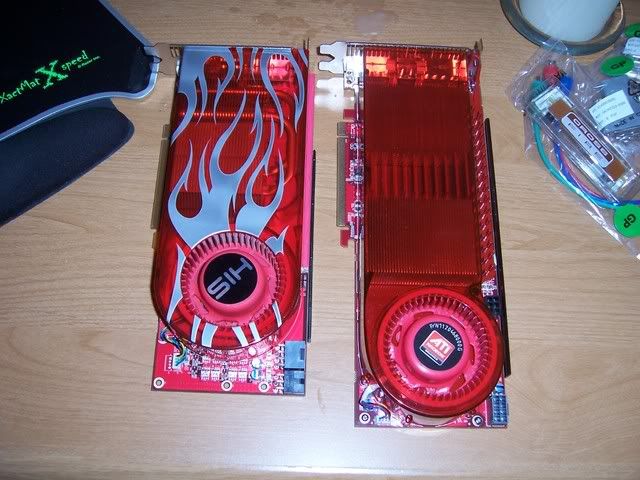 Next to one of my HD2900XTs.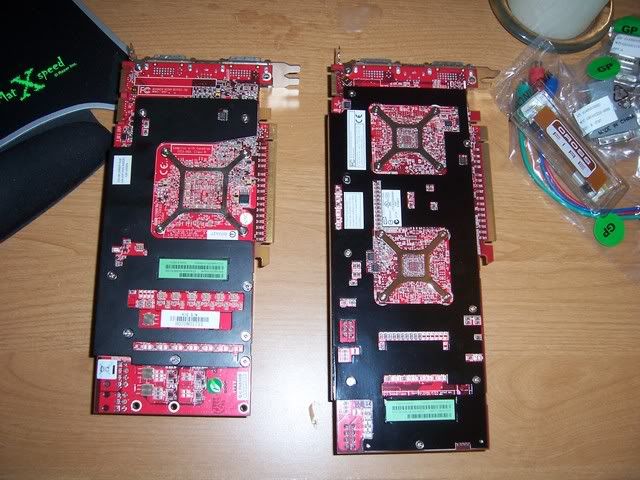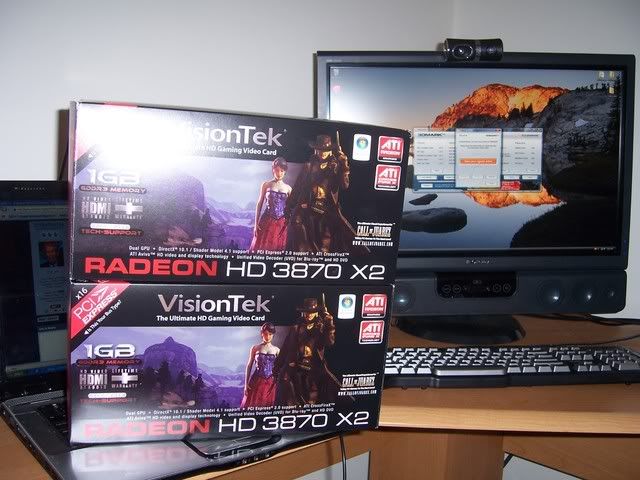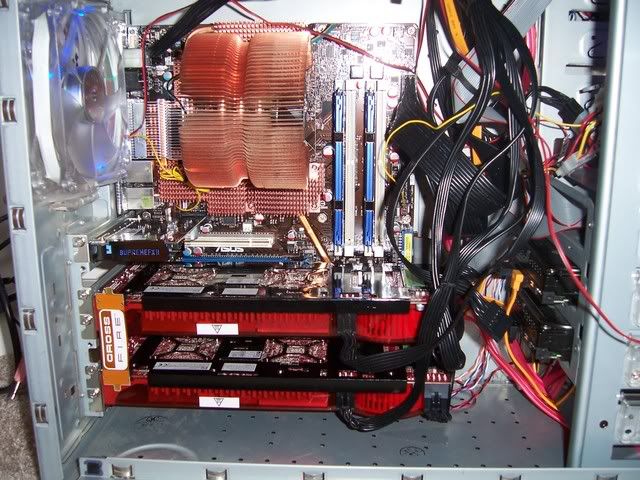 No comments on the wiring please. Obviously I don't ever leave it like that, I was just rushed to install the cards and start becnhing!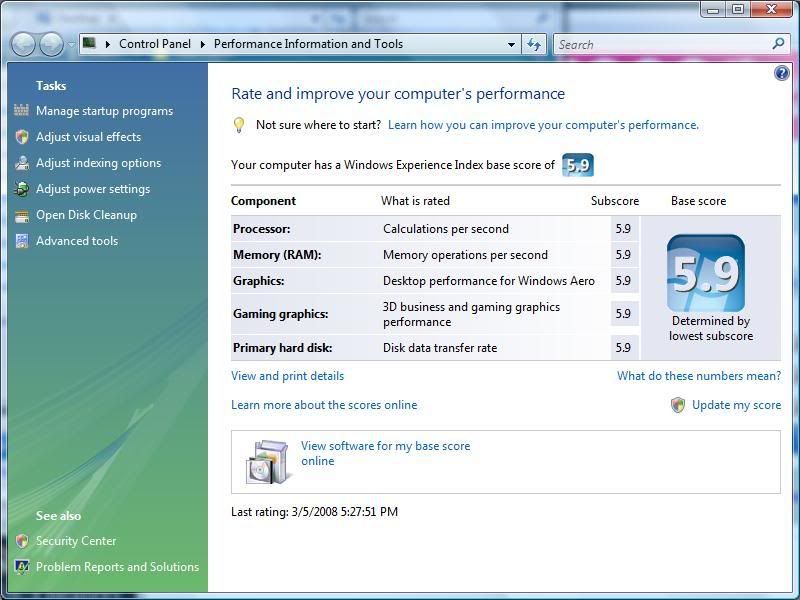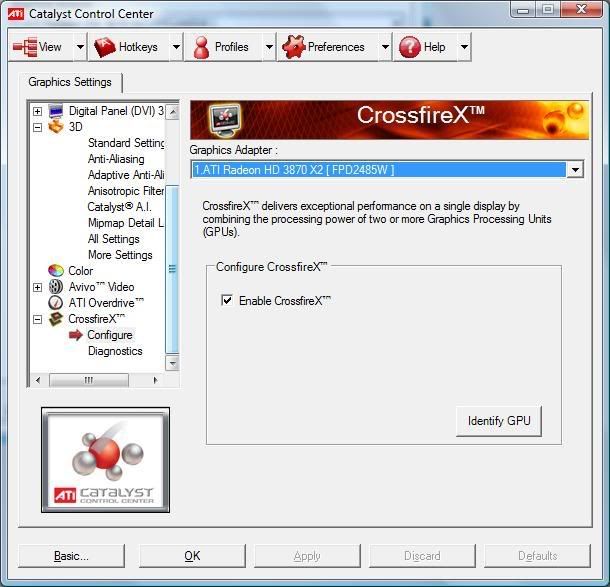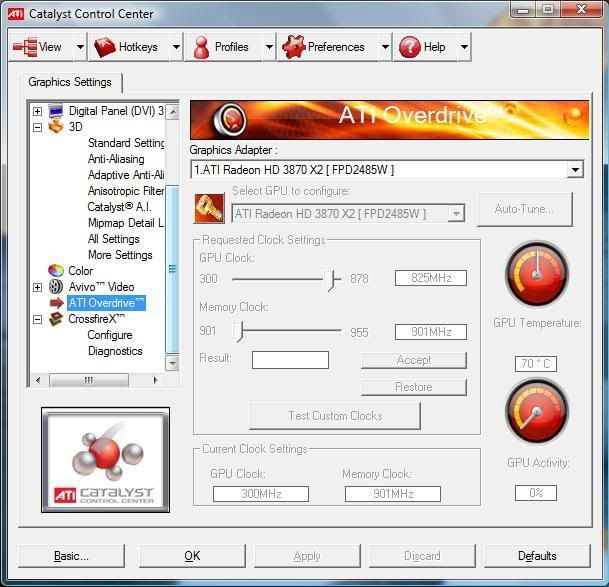 First Round of 3dMark06 at 3.0GHZ is pathetic.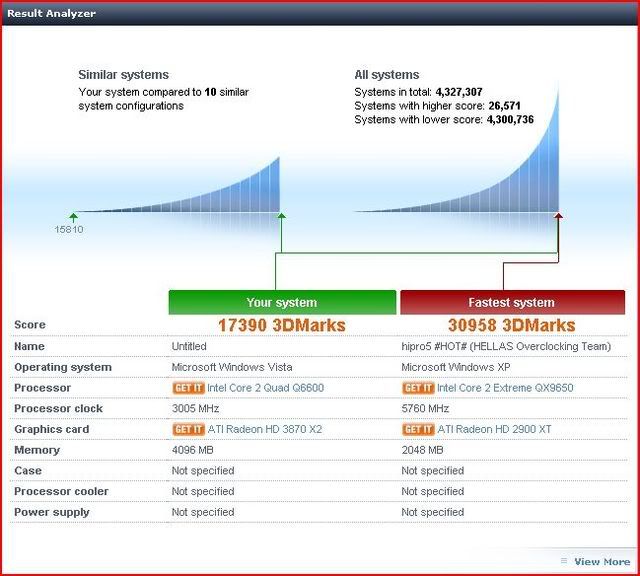 Second Round with the Q6600 at 3.6GHz.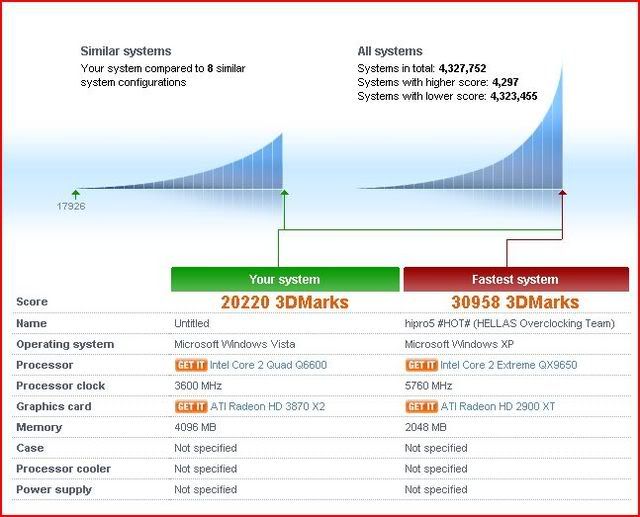 First Rounds with Crysis (again, appears to be single card score):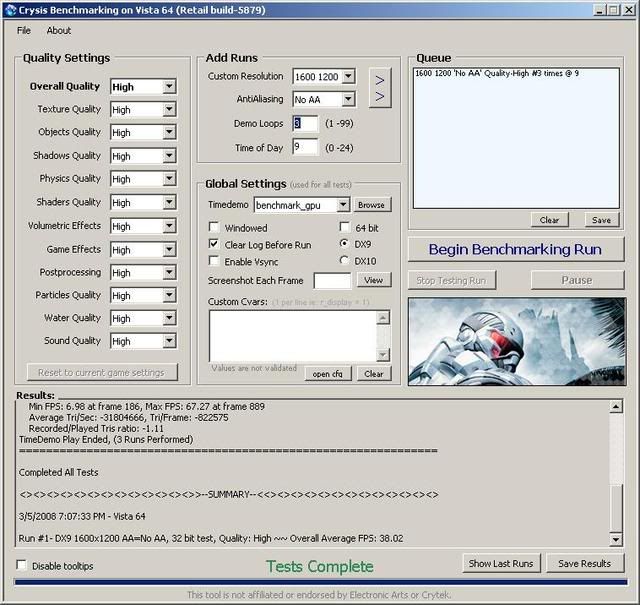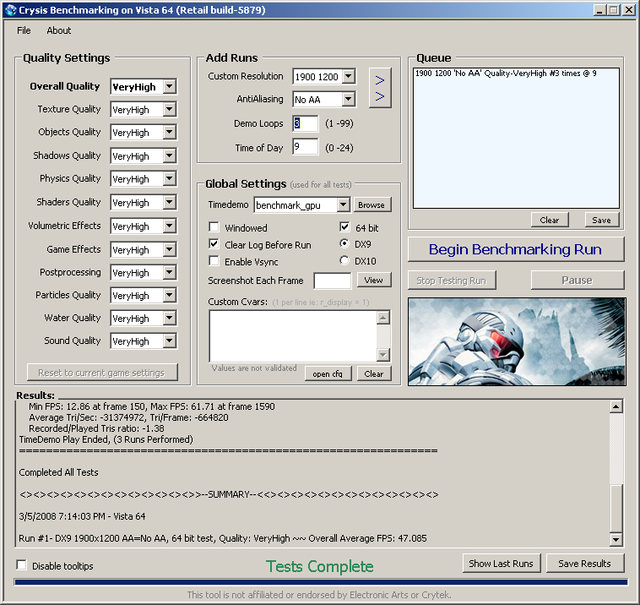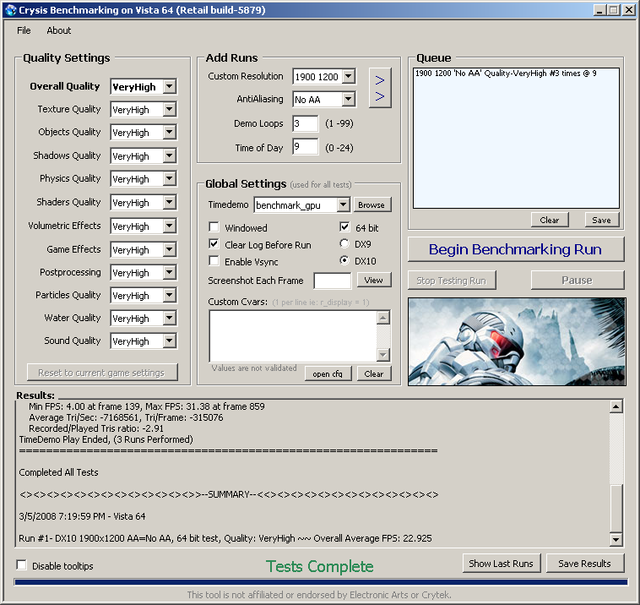 To anyone that's having trouble with these drivers, I suggest submitting a trouble ticket online with ATI and make them aware of the issue. Who knows, maybe they'll throw a hotfix our way?
Until they do, I'm going to stop running benchmarks. Nothing spectacular is coming with the GPU's yet, and it definitely seems to be the drivers. I'll be back.
CPU
Motherboard
Graphics
RAM
Q6600 G0 @ 2.4 GHz
Asus Maximus Formula
Asus EN8800GT 512MB
4GB G.Skill DDR2-1000
Hard Drive
Optical Drive
OS
Monitor
1.858TB (3x JBOD)
HP 16x DVD Burner
Vista Ultimate x64 SP2
24" FPD2485 Gateway LCD
Keyboard
Power
Case
Mouse
Razer Lycosa
Ultra X3 1000w
Antec P182
Logitech G5
Mouse Pad
Razer Xact Mat
View all
hide details
CPU
Motherboard
Graphics
RAM
Q6600 G0 @ 2.4 GHz
Asus Maximus Formula
Asus EN8800GT 512MB
4GB G.Skill DDR2-1000
Hard Drive
Optical Drive
OS
Monitor
1.858TB (3x JBOD)
HP 16x DVD Burner
Vista Ultimate x64 SP2
24" FPD2485 Gateway LCD
Keyboard
Power
Case
Mouse
Razer Lycosa
Ultra X3 1000w
Antec P182
Logitech G5
Mouse Pad
Razer Xact Mat
View all
hide details