Well i was at my mates house and we decided to remove the ihs on his skt 478 p4, which went nice and smooth and he says..hey why not do it to my skt 775 p4, so i agreed. But before proceeding i made sure that it can be done and did some quick reading through google and sure enough you can..so i decided to get a nice sharp razor blade and cut through all the black rubber sealant thinger...but it just wouldnt come off, so we thought maybe the gunk is really hard and dry so i put a lighter to the ihs to soften it up a lil but to no avail..so now hes like *** man, it should come right off like it did with the 478. At this point im thinking maybe the core is soldered on, hes like no man its not..so he grabs a flat head skrew driver and decides to pry it off..to such a point where the pcb of the cpu was bending..anyway long story short, turns out the die WAS soldered to the IHS...obviously this thread is useless without pics, so for your amusement, here you have it!!:
the dam core ripped right off!LOL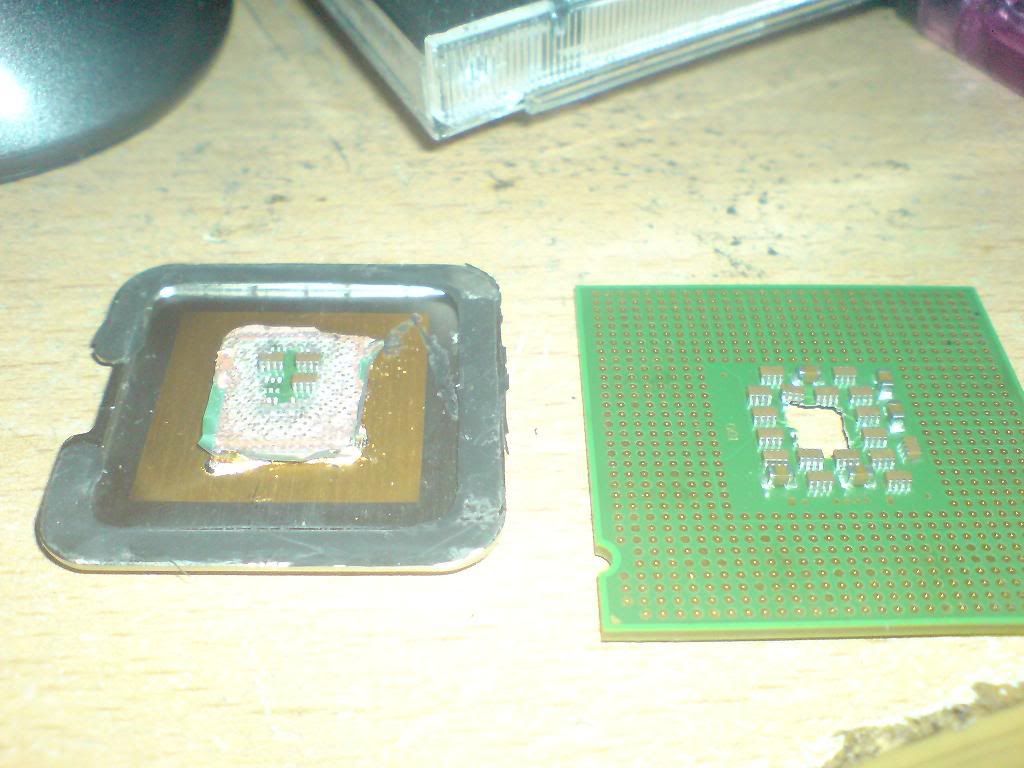 a nice hole in the pcb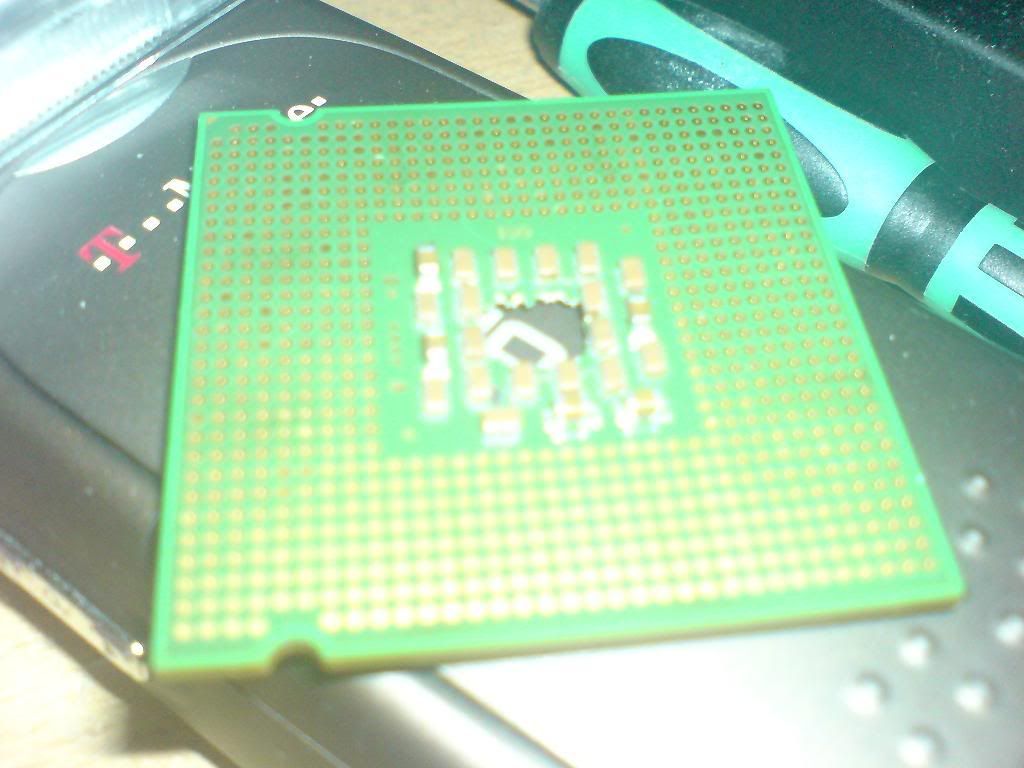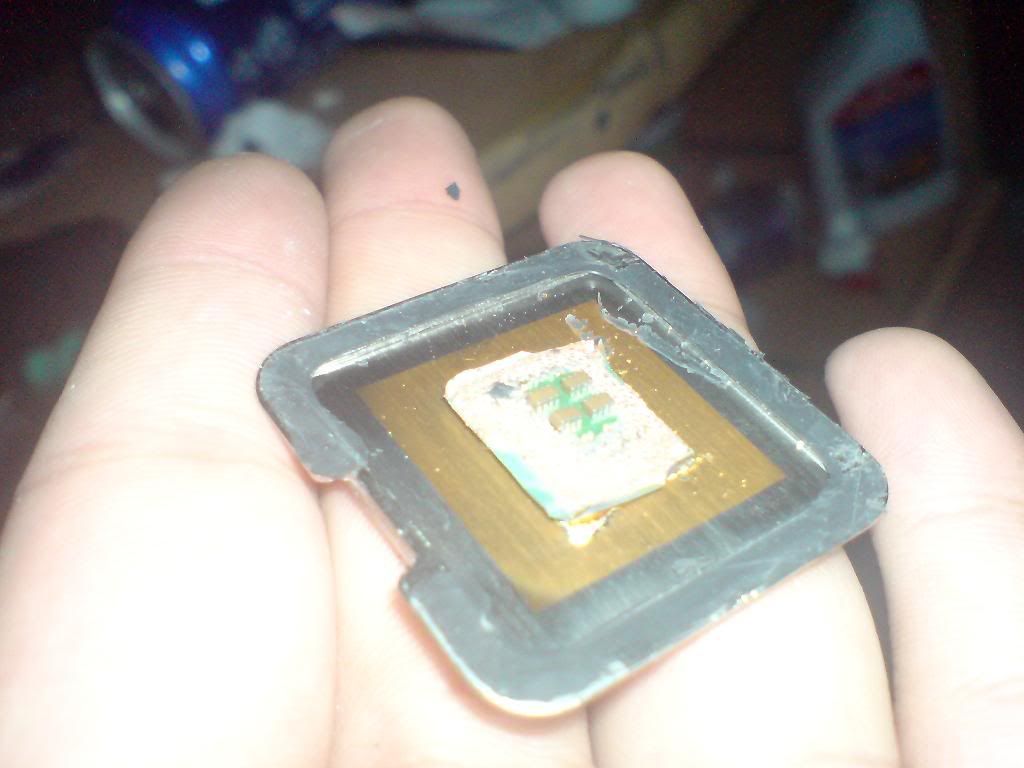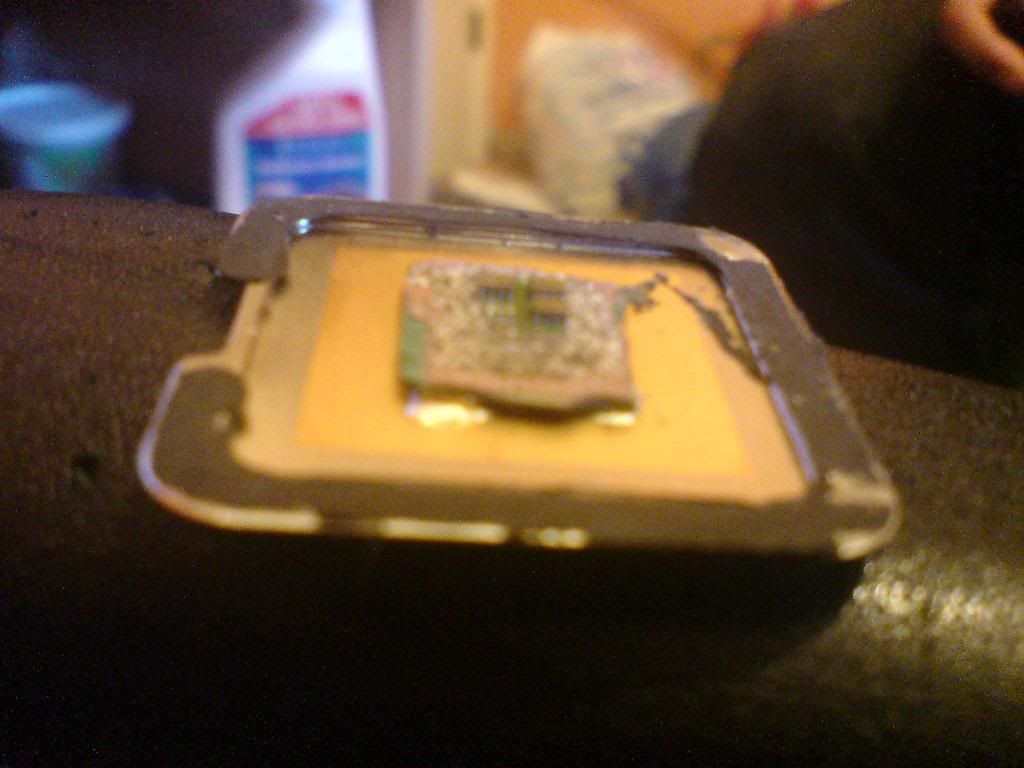 ..
hes building an am2 rig so its not much of a loss, btw...is the ihs removable on the Black Edition x2 5000??
......seriously though, is it?