Hey guys,
Well I decided I had some spare time today
so remembering that you guys suggested reapplying the thermal paste on my Tuniq, I did. This time I used the line method on the processor, and I didn't pick up the heatsink afterwards
. Here's how that went down (literally
)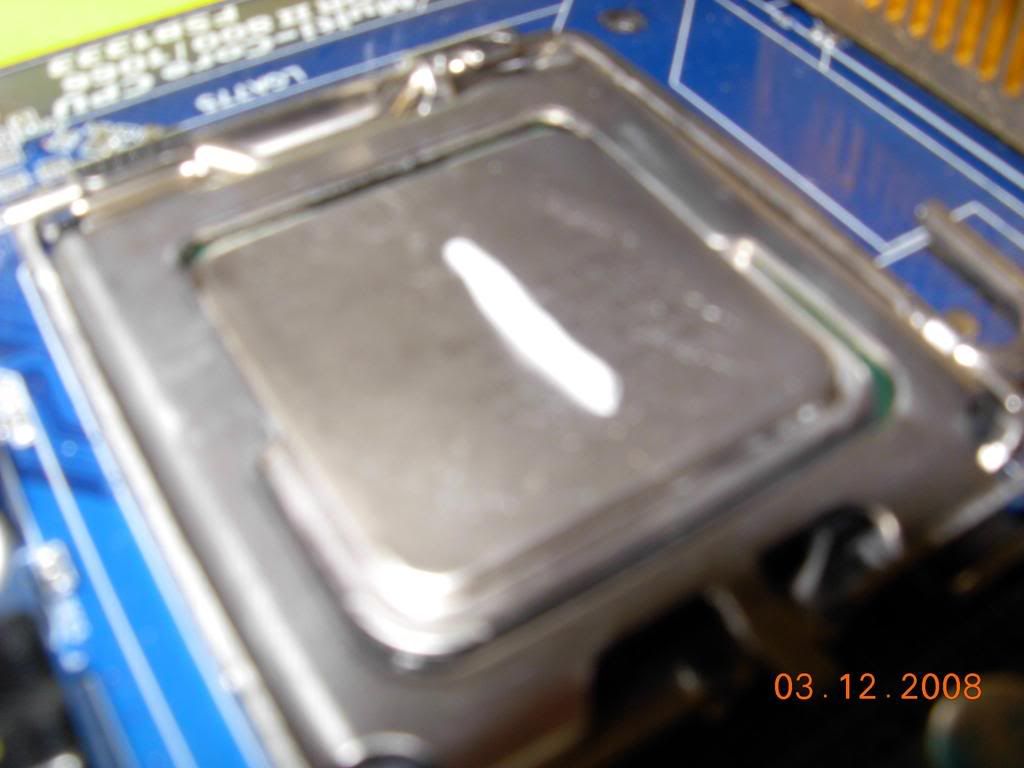 I hope I did it right. Anyways I realized that the many power cables were really getting in the way, messing up the airflow, so I came up with a little solution
I hope there's nothing wrong with it that can hurt the PC, is there?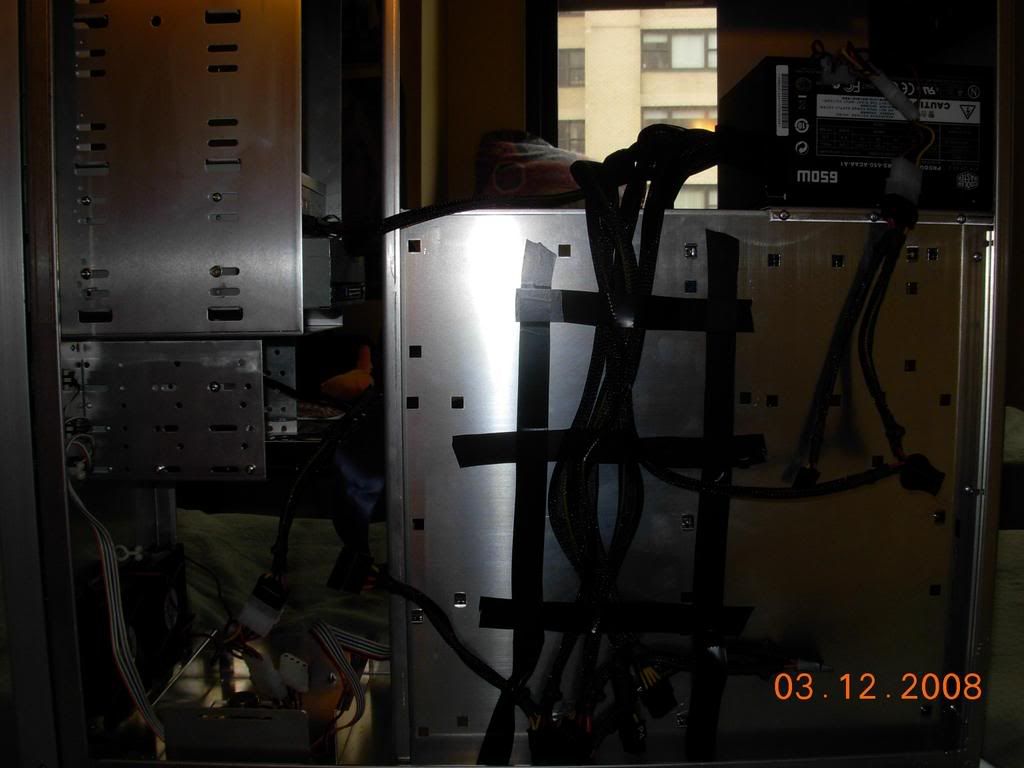 Last but not least, here's a good quality shot of what came out
Please comment and/or criticize
Yours truly,
Alex
CPU
Motherboard
Graphics
RAM
E6750 @ 3.4Ghz (stable)
Gigabyte GAP35 DS3L
PNY 8800GT
4GB 1020Mhz - G.Skill ram
Hard Drive
Optical Drive
OS
Monitor
Western Digital 400GB SATA
SONY 20X Dual Layer Burner
Windows Vista Ultimate
Envision 22"
Keyboard
Power
Case
Mouse
Logitech
Cooler Master 650W
Antec 900
Logitech
Mouse Pad
Scores USA
View all
hide details
CPU
Motherboard
Graphics
RAM
E6750 @ 3.4Ghz (stable)
Gigabyte GAP35 DS3L
PNY 8800GT
4GB 1020Mhz - G.Skill ram
Hard Drive
Optical Drive
OS
Monitor
Western Digital 400GB SATA
SONY 20X Dual Layer Burner
Windows Vista Ultimate
Envision 22"
Keyboard
Power
Case
Mouse
Logitech
Cooler Master 650W
Antec 900
Logitech
Mouse Pad
Scores USA
View all
hide details