Finally got round to finishing this pictorial off!
It ships in a HUGE box, much more padding in this than there is in a Lian Li case. About 4 inch of solid foam surroud the ends of the case.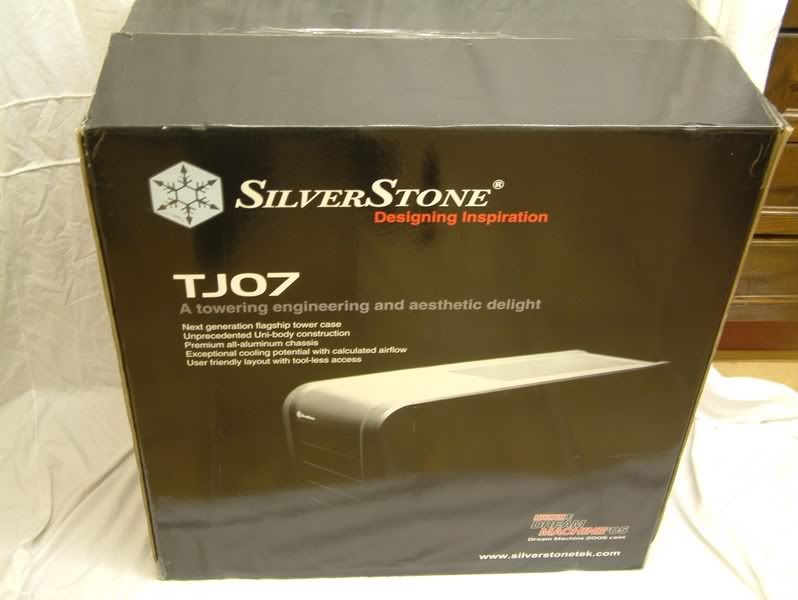 Left Side Panel - This is the NON window version as i'll be lasering it.




Right Side Panel - mesh in the bottom to allow good air ventilation




Front of the case, 7x 5.25" bays.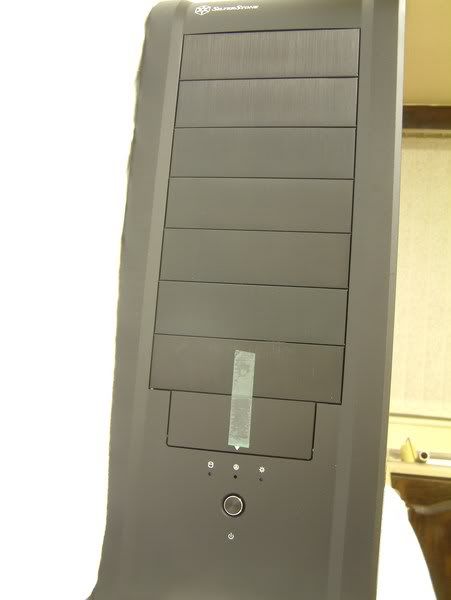 2x 120mm fans in the roof, capable of holding a rad with a few mods.




Top Panel with black mesh... looks very nice when painted in a contrastin colour.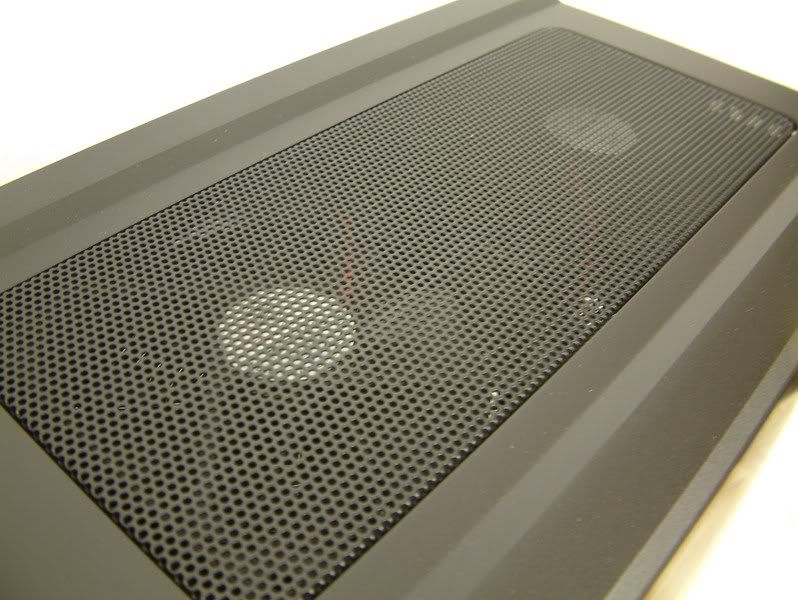 2nd Part - Internals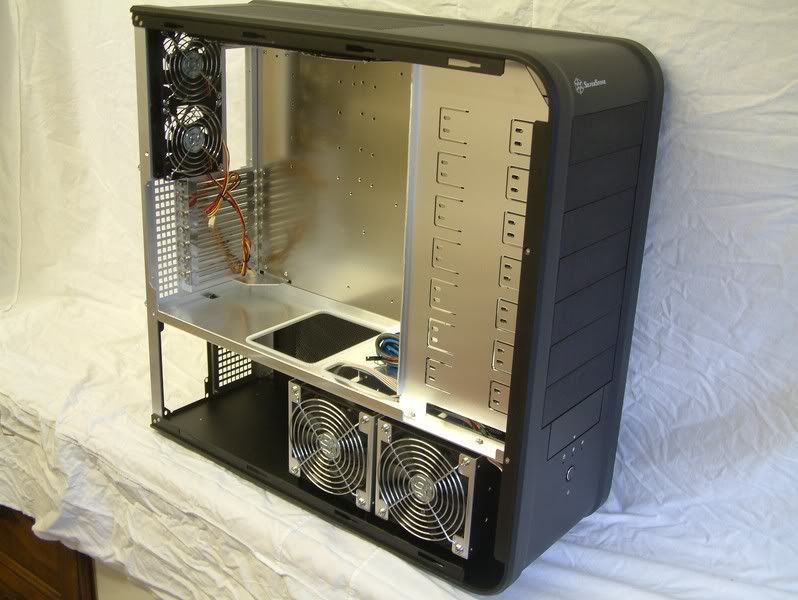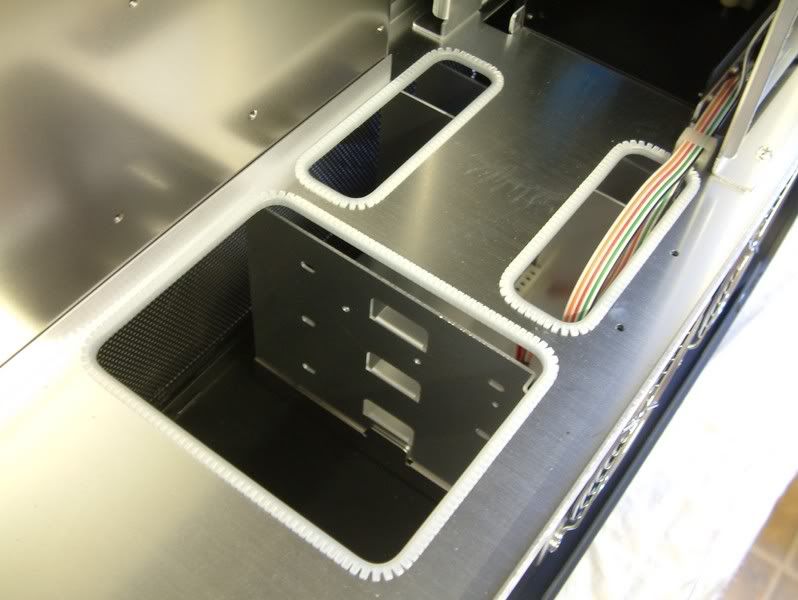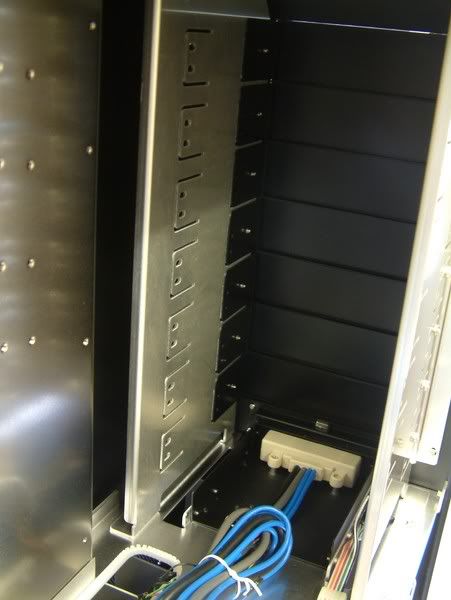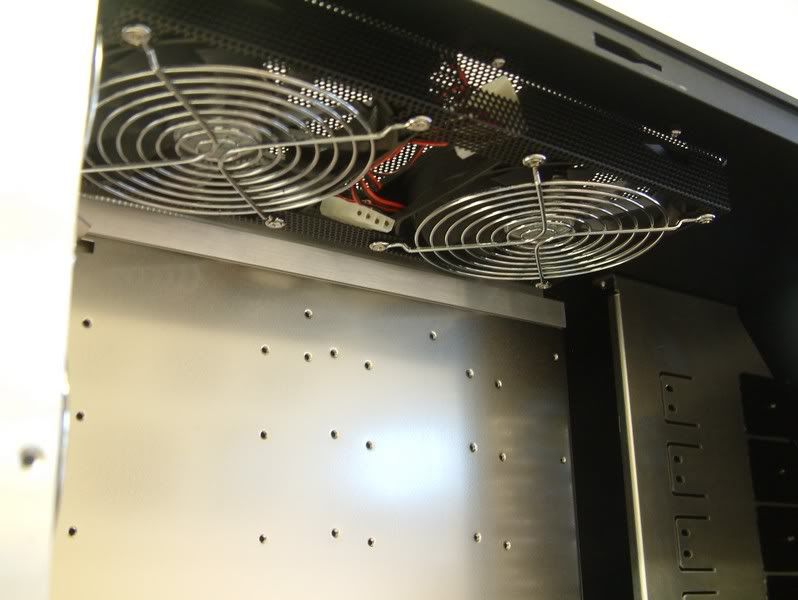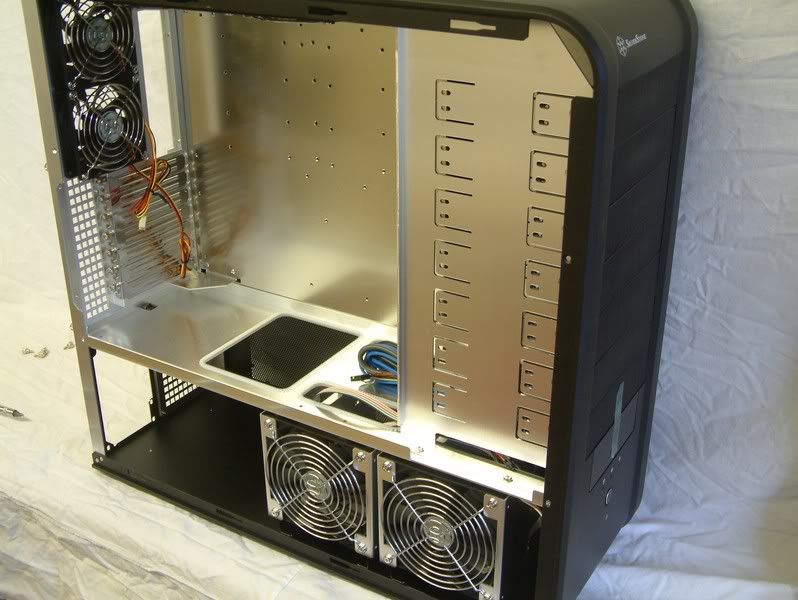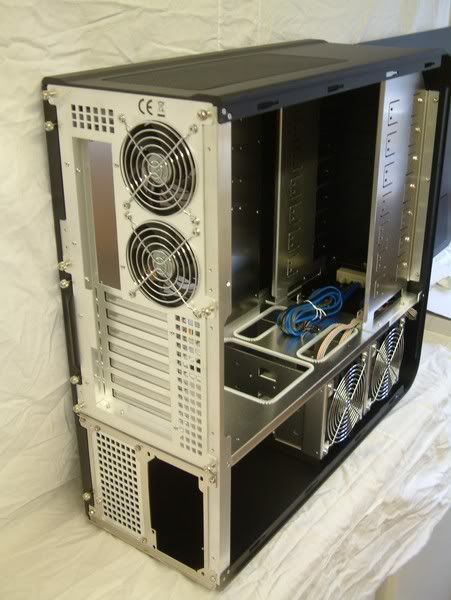 Shall try get one done for a TJ09 soon... enjoy!
CPU
Motherboard
Graphics
RAM
Q6600
Asus P5K3
Leaktek 8800GTS 640Mb
2GB DDR3
Hard Drive
Optical Drive
OS
Monitor
500GB SATA
DVD-RW
XP
2x 19" Widescreens
Keyboard
Power
Case
Mouse
Logitech
Coolermaster 850W
Lasered & Painted Akasa Omega
Microsoft Habu
Mouse Pad
Bugs Bunny!
View all
hide details
CPU
Motherboard
Graphics
RAM
Q6600
Asus P5K3
Leaktek 8800GTS 640Mb
2GB DDR3
Hard Drive
Optical Drive
OS
Monitor
500GB SATA
DVD-RW
XP
2x 19" Widescreens
Keyboard
Power
Case
Mouse
Logitech
Coolermaster 850W
Lasered & Painted Akasa Omega
Microsoft Habu
Mouse Pad
Bugs Bunny!
View all
hide details