I was having a bit of trouble with my 3870x2 and was just about to RMA it and go back to my 8800GTX when I heard Catalyst 8.3 was out. Needless to say this resolved a lot of my problems so I'll be definitely keeping Big Red.
There seems to be a bit of controversy regarding this card's performance compared to the 8800GTX and 8800Ultra. I've been reading arguments left and right but being lucky enough to have the chance to use a 3870x2 AND an 8800GTX, I would go with the ATi any day of the week. I don't have numbers for the GTX because I am far too lazy (and excited to use the new card) at the moment. Intestingly enough (if you don't take my word for it you don't...no need to flame) but the DiRT framerates are roughly equal to when I ran an E6750 @ 3.6 and a PAIR of vanilla GTXs in SLi. I had that setup a few months ago so maybe it was a driver thing.
Here is an old pic of said system: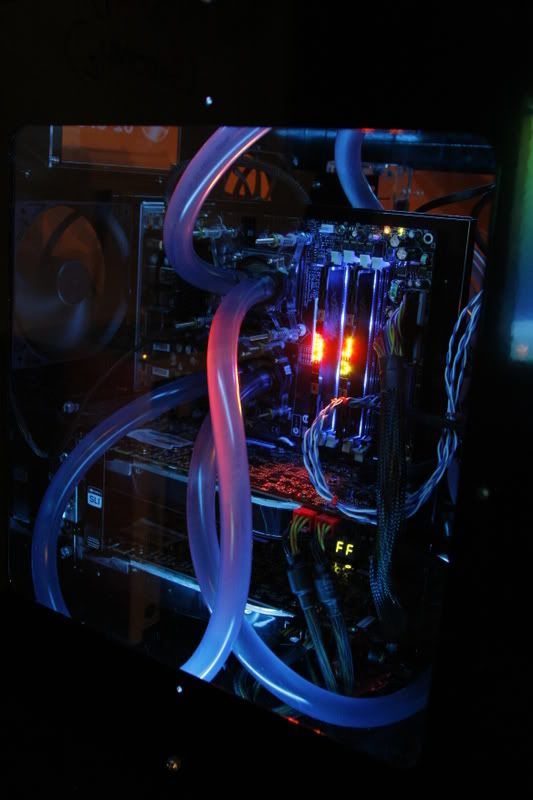 Without further adeau:
DiRT with 1.1 Patch.
Crysis with 1.2 Patch:
Bioshock: