Got this case off Barron_Greenback (WCUK + Benchtec) about 3-4 weeks ago... cheers duuuuuuude
I nearly bought one of these last year but ended up with my Armor instead.. not sure why really.
Anyway theres a few things that have always bugged me about this case... the silver front facia and the side panels being the main things.
It irritates me that they never made a version that doesn't have the silver front.. even though they make a model with black side panels!!
It just doesn't look right (although tbh i'm not a huge fan of black / sliver together at all).
Few pics of the stock case taken from
Overclocker Cafe
: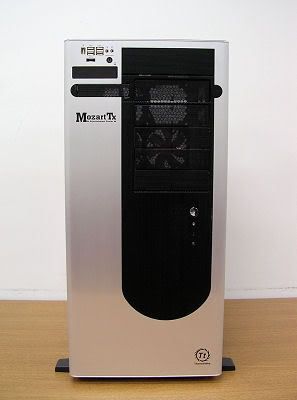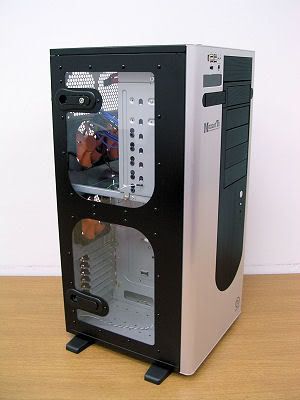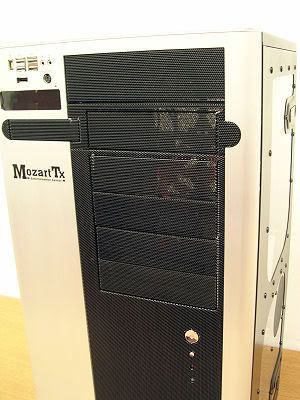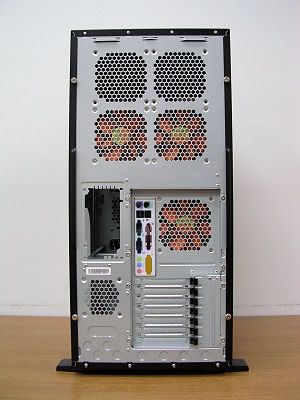 First thing I did was strip it down completely (including spending at least one hour rubbing off glue from all Rich's cable tidy holders)


This pic is before I stripped it but I have also removed that horizontal bar as it isn't exactly surving a purpose.




Next up was the side panels, I hate those stupud handles / locks provided by Thermaltake as well as the fact they split the pannel in 2!!

My solution...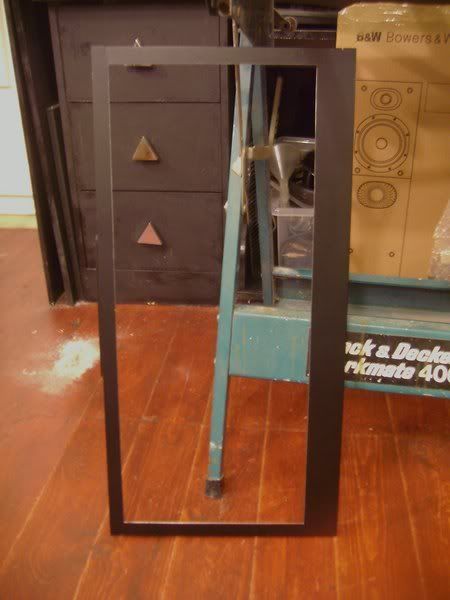 TBH I'm not doing all that much with it.. I just wanted to see a nicely painted one more than anything else!

Changed the bolts that Rich had used to some M4x8mm Black Socket Head ones (instead of some 30mm brass ones that he'd put in
)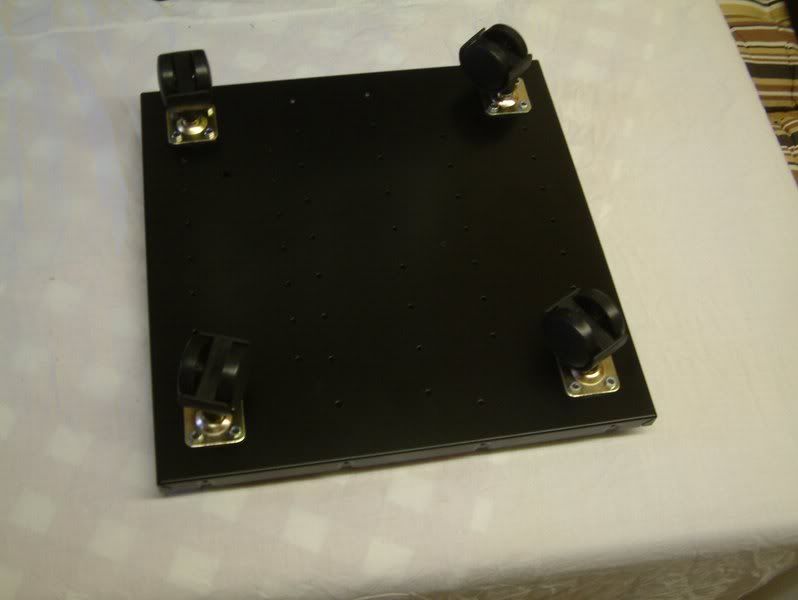 and finally some shots of the powdercoated case internals!!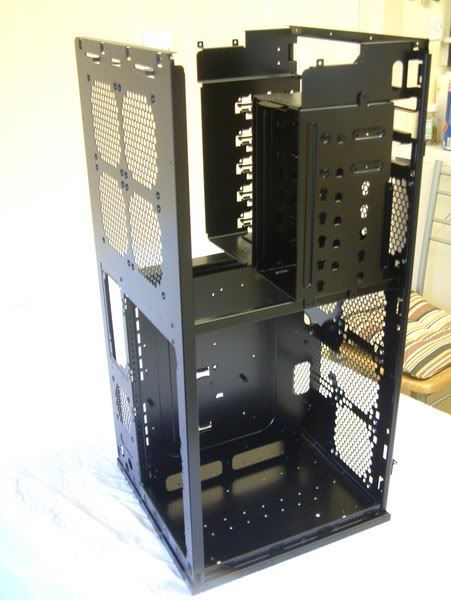 Had to order to mahoosive 1000x500mm sheets of acrylic for these side panels because they are higher than the 500mm sheets I usually have here!
So I marked out the acrylic and then jigsawed it, also made a start sanding the panels down to remove that bubbly texture that Thermaltake cases have.




Decided to get a little "creative" with the roof panel.. gonna mesh it I think!


Next thing I did was cut some mesh to size, what are you thoughts on this idea?
I'm considering putting acrylic over it as well, can't quite decide at the moment.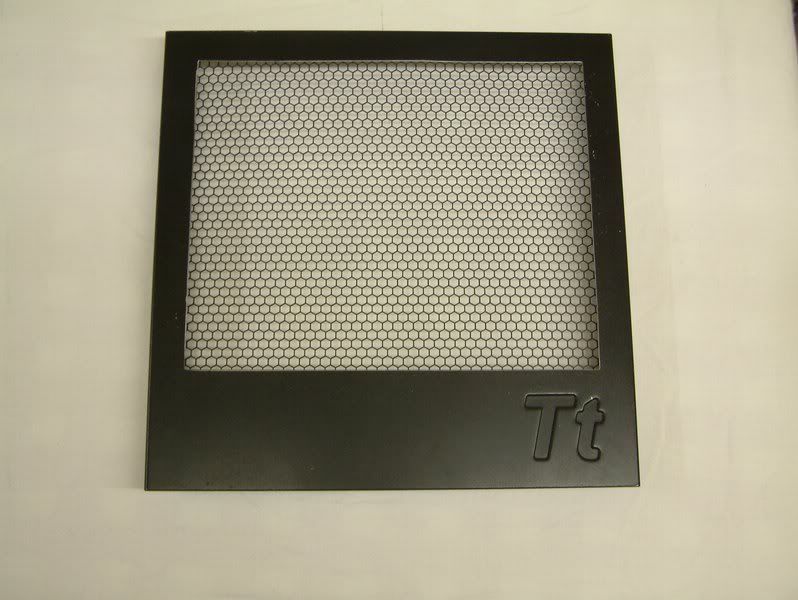 I NEED IDEAS WHAT TO DO NEXT?!?!
I'm thinkin about painting the externals black but then painting the roof mesh and front panel mesh red, accompanied with some red LED's scattered around the case.
CPU
Motherboard
Graphics
RAM
Q6600
Asus P5K3
Leaktek 8800GTS 640Mb
2GB DDR3
Hard Drive
Optical Drive
OS
Monitor
500GB SATA
DVD-RW
XP
2x 19" Widescreens
Keyboard
Power
Case
Mouse
Logitech
Coolermaster 850W
Lasered & Painted Akasa Omega
Microsoft Habu
Mouse Pad
Bugs Bunny!
View all
hide details
CPU
Motherboard
Graphics
RAM
Q6600
Asus P5K3
Leaktek 8800GTS 640Mb
2GB DDR3
Hard Drive
Optical Drive
OS
Monitor
500GB SATA
DVD-RW
XP
2x 19" Widescreens
Keyboard
Power
Case
Mouse
Logitech
Coolermaster 850W
Lasered & Painted Akasa Omega
Microsoft Habu
Mouse Pad
Bugs Bunny!
View all
hide details