Well after a long road of trying to build a nice RELIABLE workstation/gaming rig, I finally have found a combination that works. At one point, I was running a 780i/SLi/H2O rig but my Nvidia days ended when I sat down to finish a client's photos (I do freelance photography) and the 780i never turned on ever again. I won't get into the details but this was not my first dead Nvidia board...by far. That day I decided I was going to simplify things in the name of reliability. Here's aht I came up with (check sig for specs...I did add a second WD500GB yesterday however):
Removable motherboard tray + Tuniq = sheer happiness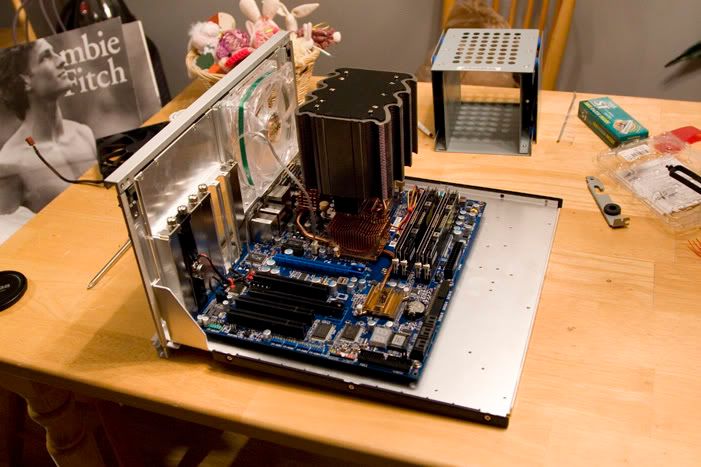 At the end of the day, the Stacker 832 is sturdy, has plenty of room, and cools well.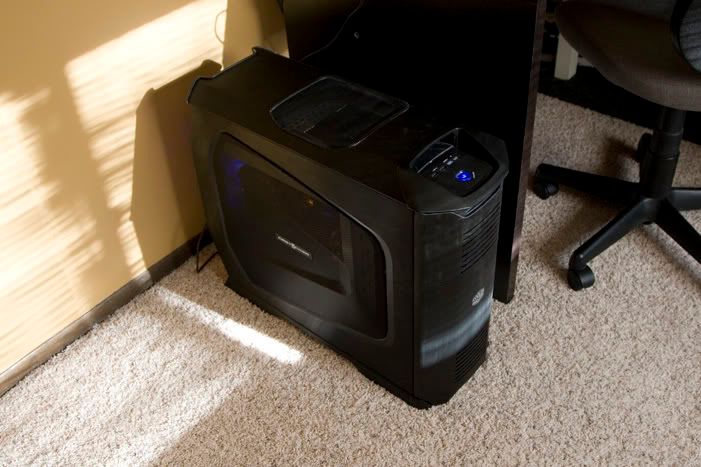 Wire management isn't in the same league as some of your rigs but with nothing tucked under the motherboard, I can so maintainence fast and easy. Notice my new love interest, the 3870x2...