Quote:
Originally Posted by
ericeod
You got it! I definitely can give you the Bay covers you need and the 5 1/2" cage.
I will be in contact
Ok here is a few shots.. bad lighting tho.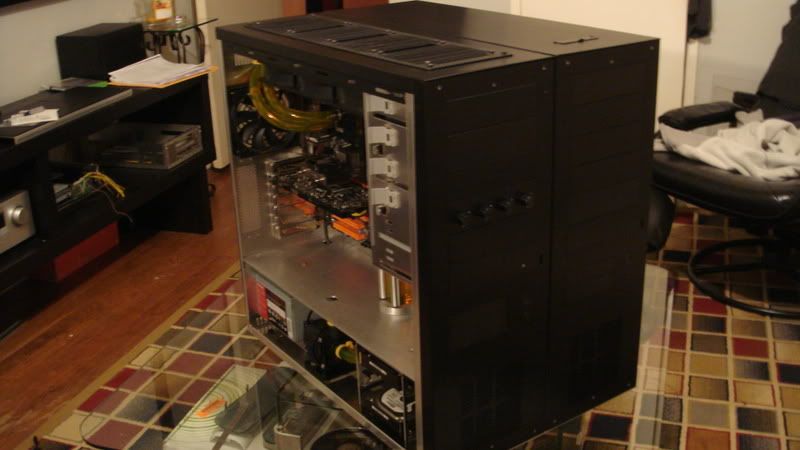 No doors yet.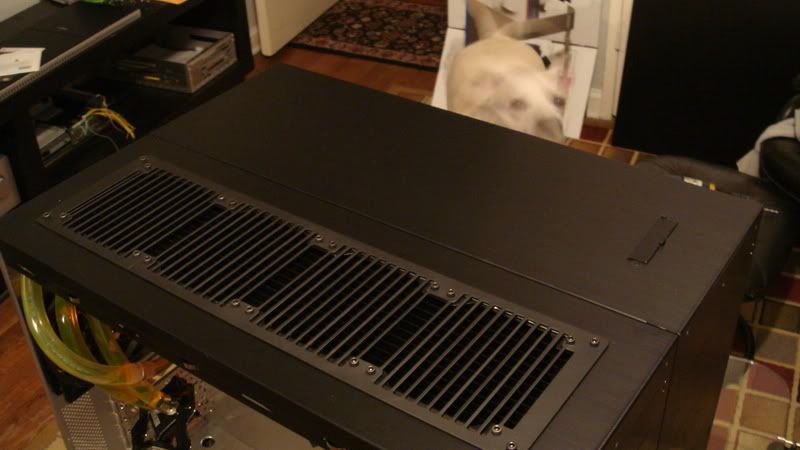 I'm going to add another 480 rad grill to match. The 480 GTX will be moved to the other case, and the original radgrill will just have fans to vent the MB chamber.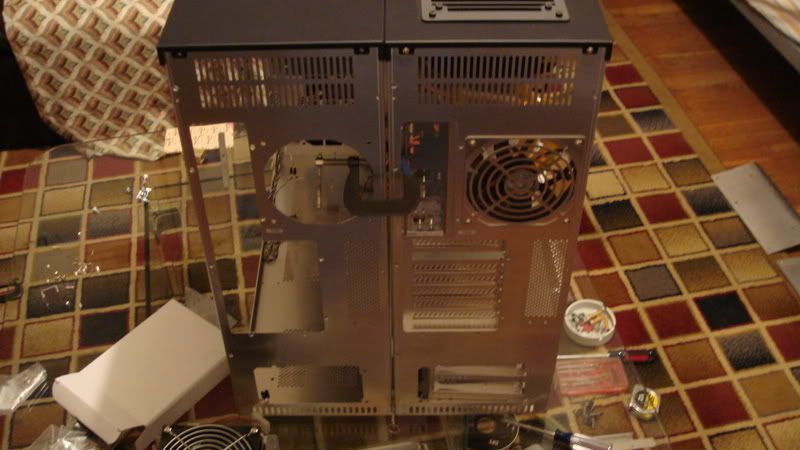 I plan to make some covers(like the Lian Li psu mounts) to hold dual psu's in the left(cooling case) case. Also some covers for the I/O plate and pci bays. The right case will get two 80mm fans where the psu used to be.
12 hard drives in the lower bay where the pump was. This is turning into a server case quickly..
The dual pumps, rads, psus, and anything else I can think of will be housed in this case. The dual reservoirs will stay on the MB side for eye candy purposes.
CPU
Motherboard
Graphics
RAM
E5200@ 3.75Ghz 1.34v
EVGA 680i A1 (vdroop mod)
MSI 8800GT OC
4GB GeiL Black Dragon @ 1066
Hard Drive
Monitor
Power
Case
WD RE 160x3 RAID 0
Westy 37w3
CM Real Power 750
Rocketfish Mini
Mouse
MX-518
View all
hide details
CPU
Motherboard
Graphics
RAM
E5200@ 3.75Ghz 1.34v
EVGA 680i A1 (vdroop mod)
MSI 8800GT OC
4GB GeiL Black Dragon @ 1066
Hard Drive
Monitor
Power
Case
WD RE 160x3 RAID 0
Westy 37w3
CM Real Power 750
Rocketfish Mini
Mouse
MX-518
View all
hide details