Now that my desktop has been sold. I will have to use my laptop for awhile until I can build another desktop. When I was using my laptop to play games I noticed it got way to hot. So I decided to make a custom laptop cooling box. There are pictures below, tell me what you think
.
(custom cut box)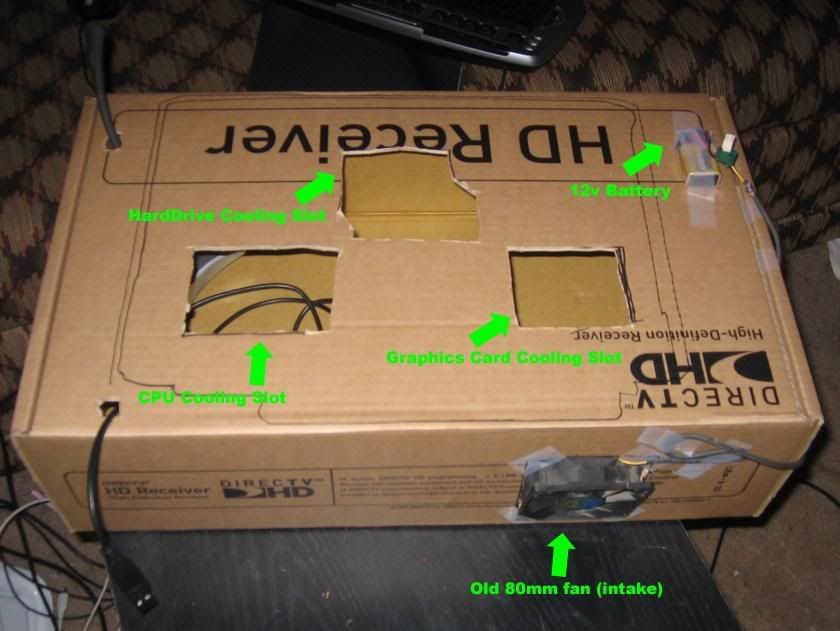 (80mm intake fan)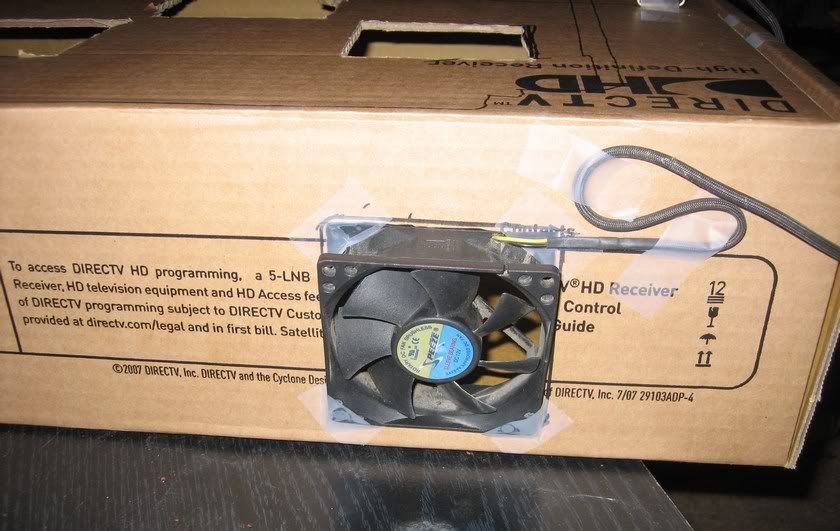 (fan power source - one 12v battery)
(here it is all together)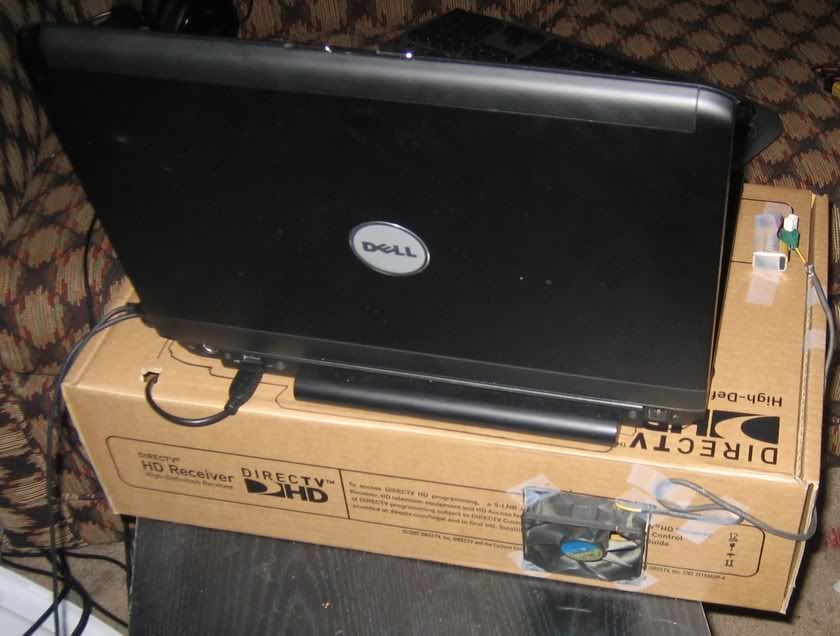 The box a made dropped the temps of my laptop by 8c idle, and 13c load!!