here they are. any comments/suggestions for other things I can do to it?
And yes, I will replace the 2 stock fans that are left soon. Im trying to think of something creative for the HDD cage.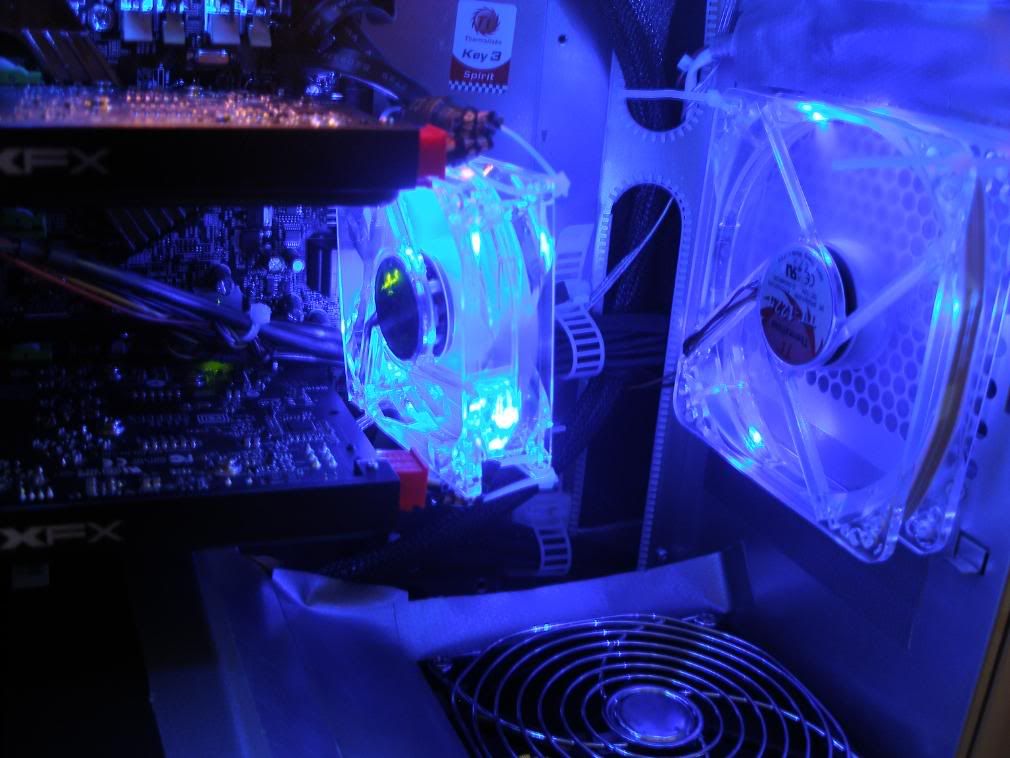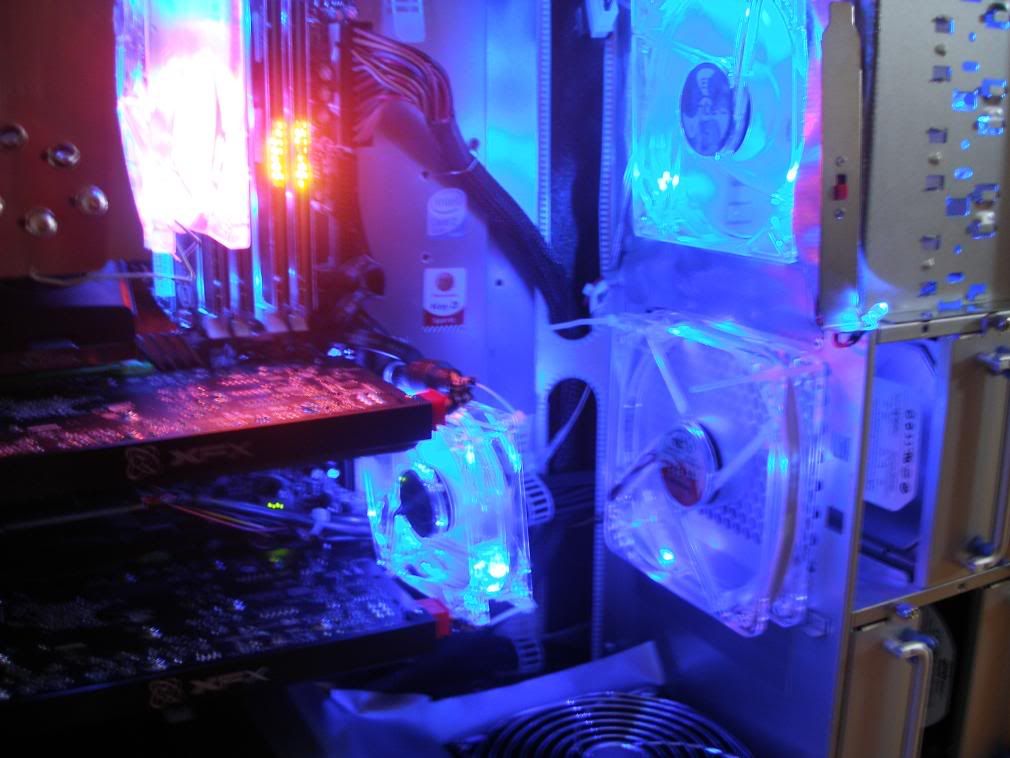 the TRUE with antec tricool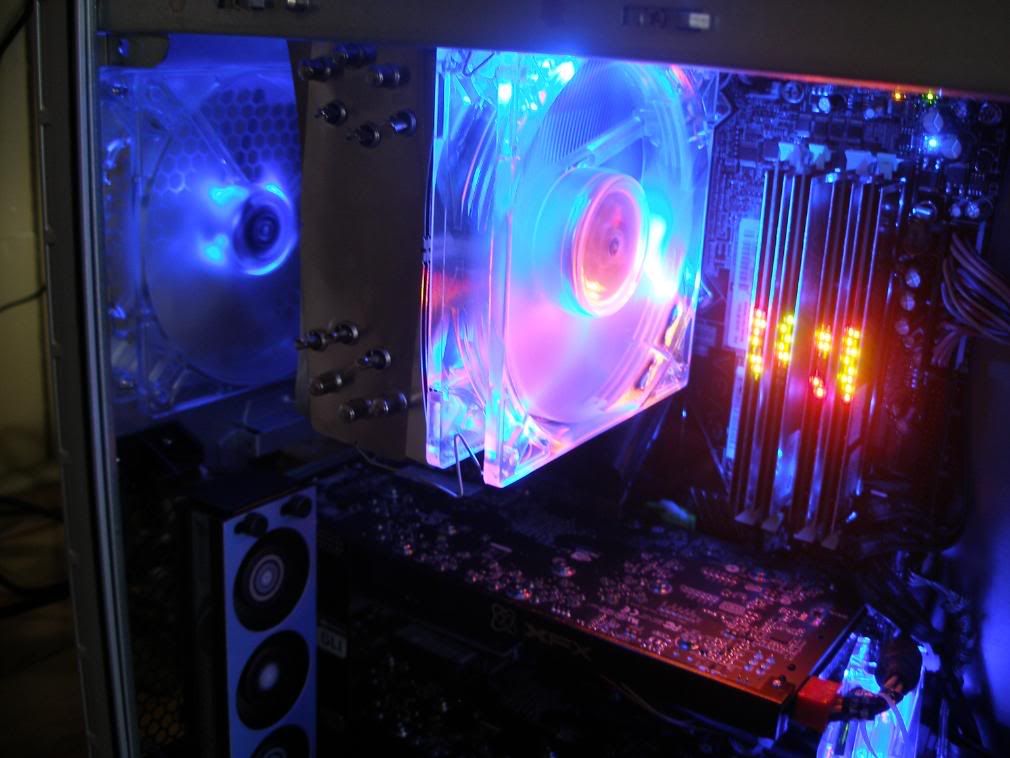 top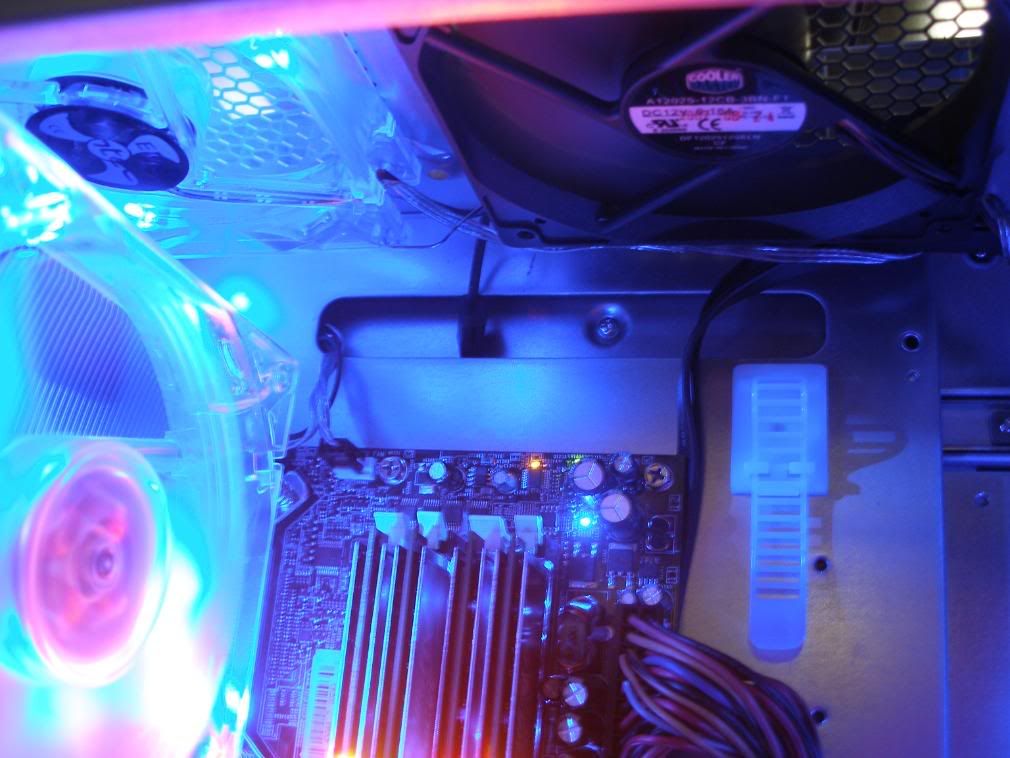 cute fan control 1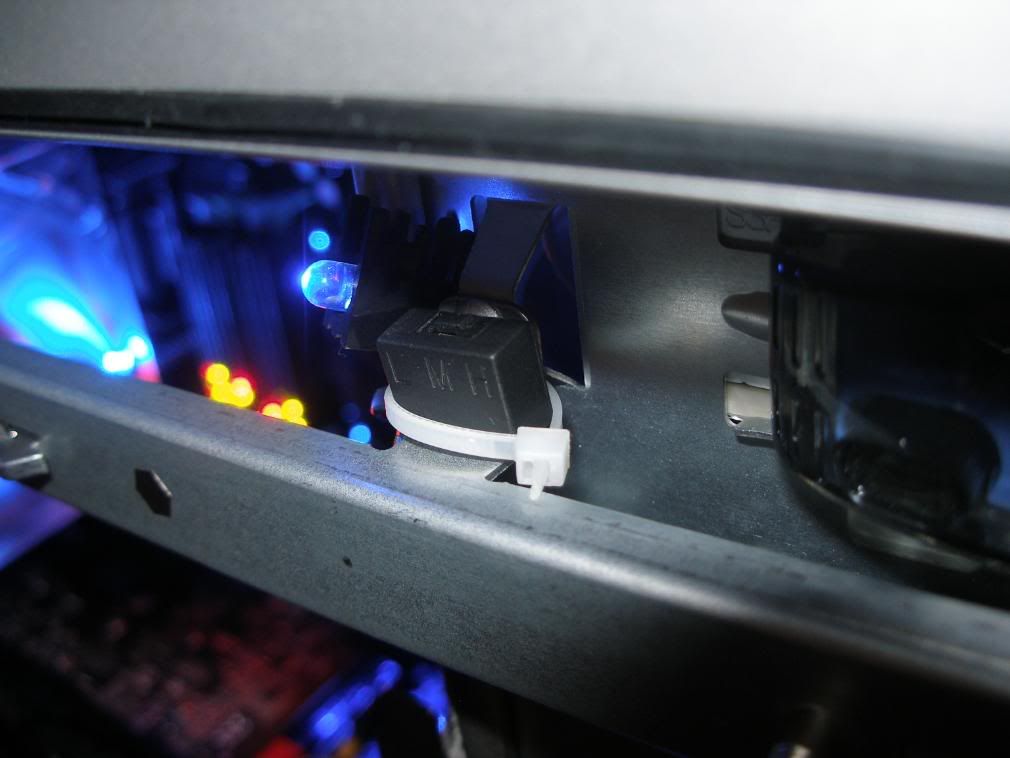 ...and fancontrol2 with the cold cathode control right on the left of it (pci slot thingy)
tape around bottom intake helps direct airflow to the 8800gt's.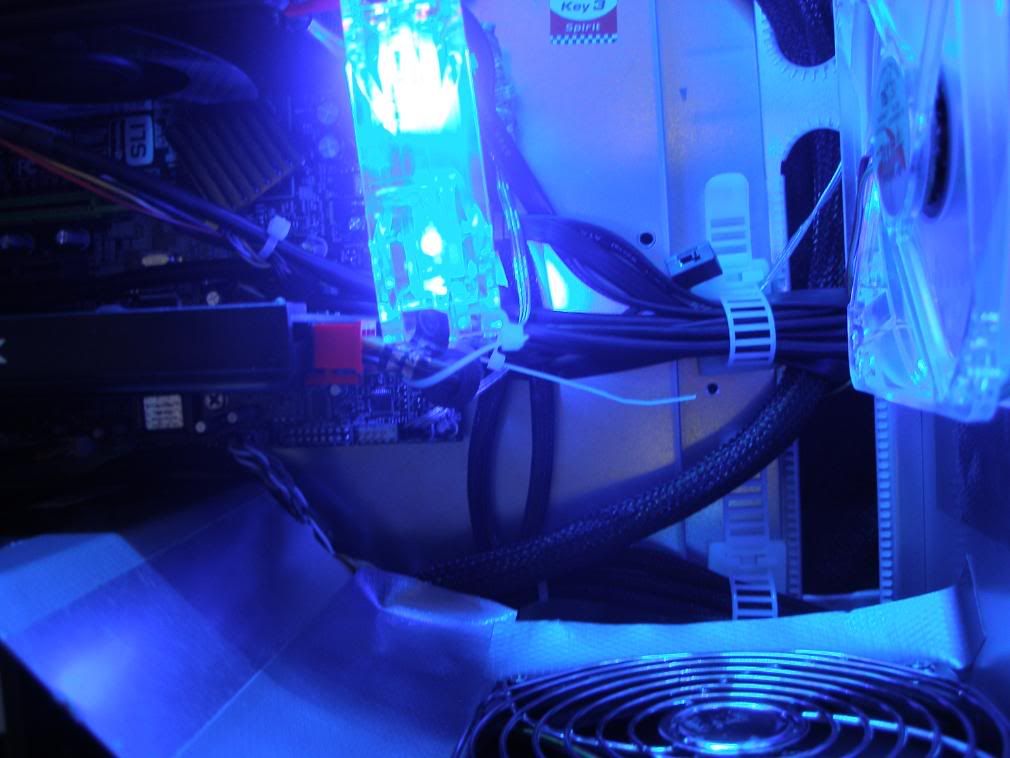 behind HDs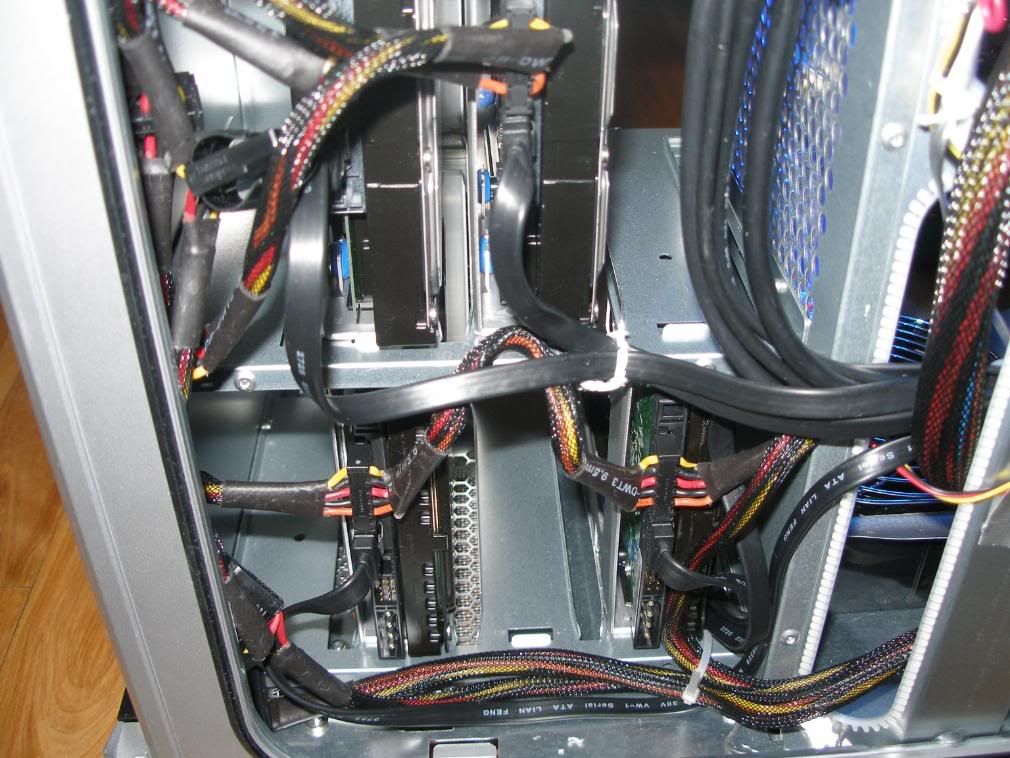 front intake with 2 fans for push-pull
Correction: do NOT, i repeat, NOT rep me. is this better now?
CPU
Motherboard
Graphics
RAM
i7 930 3.6ghz 1.146v
EVGA x58
GTX470 water
6GB 1600mhz 6-8-6-18 1.6V
Hard Drive
OS
Monitor
Keyboard
SSD (80+60GB) HDD (2+2TB)
Windows 7 x64
24" + 22"
G15
Power
Case
Mouse
M12D 850W
800D
G9
View all
hide details
CPU
Motherboard
Graphics
RAM
i7 930 3.6ghz 1.146v
EVGA x58
GTX470 water
6GB 1600mhz 6-8-6-18 1.6V
Hard Drive
OS
Monitor
Keyboard
SSD (80+60GB) HDD (2+2TB)
Windows 7 x64
24" + 22"
G15
Power
Case
Mouse
M12D 850W
800D
G9
View all
hide details