Let me start by saying this is based off of CD's Crunch build, I got some ideas from checkin' it out...
I wasn't sure where else to put this since it's solely for folding...
I wanted to create something specifically for folding...
I wanted to start small to see how it would work, I started with 4x E2180s in 1 "cube"...
My next project I am hoping to do 4x Q6600s in 1 "cube"
Nothing special or spectacular but figured since OCN and YOU PEOPLE got me ADDICTED to folding I would throw if up here...
Alright to the pics I guess..."Mini Farm" #1 complete and functional...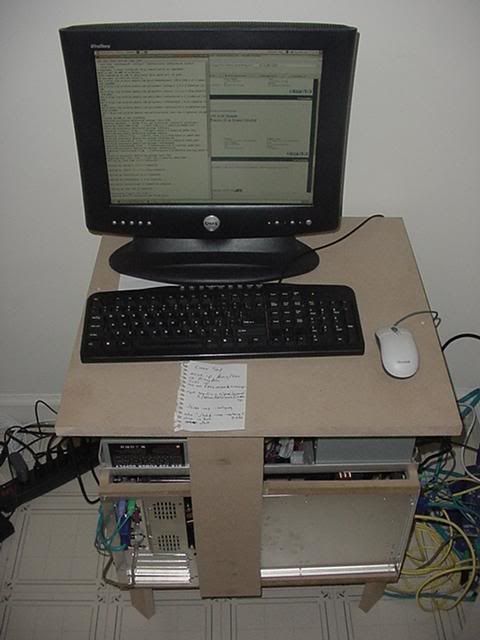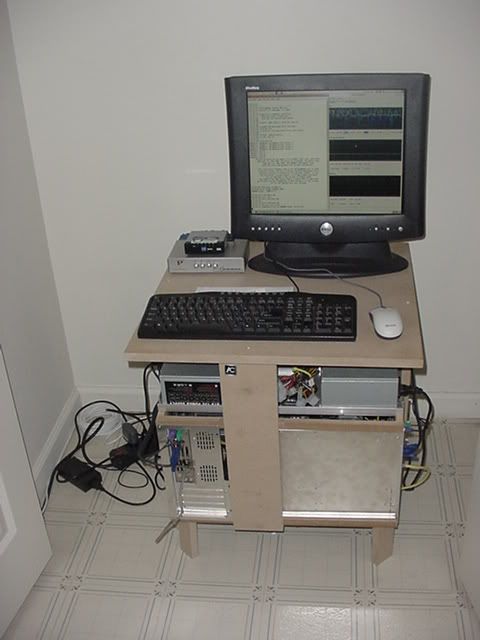 Edited by wannabe_OC - 7/7/08 at 7:34am
CPU
Motherboard
Graphics
RAM
Core i7 970
Gigabyte X58
GeForce 550 Ti
Gskill Ripjaw 6 x 4gb DDR3
Hard Drive
Optical Drive
OS
Monitor
1TB, 2TB Internal, 6TB External
Lite-On 12x Blu-ray Burner
Win7 Home Premium 64bit
Sharp Aquos 65" LCD
Power
Case
Seasonic 850w
nMediaPC 6000B
View all
hide details
CPU
Motherboard
Graphics
RAM
Core i7 970
Gigabyte X58
GeForce 550 Ti
Gskill Ripjaw 6 x 4gb DDR3
Hard Drive
Optical Drive
OS
Monitor
1TB, 2TB Internal, 6TB External
Lite-On 12x Blu-ray Burner
Win7 Home Premium 64bit
Sharp Aquos 65" LCD
Power
Case
Seasonic 850w
nMediaPC 6000B
View all
hide details