We explore the technology behind Sapphire's brilliant Vapor-X graphics cooler.
Source:
http://www.custompc.co.uk/features/6...explained.html
The
Sapphire Atomic HD 3870
graphics card uses an innovative cooler in order to keep a massively overclocked Radeon HD 3870 GPU cool, while only taking up a single slot in your case. Standard
Radeon HD 3870
cards need a dual-slot cooler. Based on a vapour chamber, the Vapor-X cooler is a fascinating bit of kit.
The Vapor-X cooler is based around the fact that as you increase the temperature of water, it evaporates more rapidly, turning from a liquid into a gas. During this state transition, the water releases its latent heat into the surrounding atmosphere, thereby cooling the object from which the water is evaporating. This is why sweating cools your skin so effectively.
Heatpipes already use this 'evaporative cooling' phenomenon, but while heatpipes require coolant to be forced in one direction along a set path, vapour chambers allow the heat to be transferred in all directions. You could think of them as a large-diameter, flat heatpipe, with the liquid moving through the layers of the chamber, rather than travelling along a restrictive pipe.
A vapour chamber is composed of three distinct layers: the transportation wick, the vaporisation wick and the condensation wick (see the explanatory pictures by clicking on the picture above). A wick is a material that can draw in a liquid by capillary action (think of a sponge absorbing water), but other than that, the names of the layers are pretty self-explanatory. Pure water is heated while in the transportation wick, and as it turns to gas, it moves into the condensation wick. Away from the heat source, the water condenses back into a liquid and travels back to the transportation wick by way of capillary action, ready for the process to begin again.
The air pressure is lowered in a vapour chamber, as a lower air temperature lowers the boiling point of the water, making the transfer of heat more efficient.
So how good is a vapour chamber? We compared the fully overclocked (825MHz GPU) Atomic card with a standard Radeon HD 3870 with the same overclock. The GPU temperature was recorded using the Overdrive tool of the
ATI Catalyst display driver
, and the GPU was kept at 99 per cent load by the 3D renderer of
ATI Tray Tools
. Applying this test, the Atomic's GPU temperature slowly levelled out at 73˚C, while the standard card's GPU quickly hit 93˚C before crashing. Put simply, the Vapor-X vapour chamber cooler is brilliant.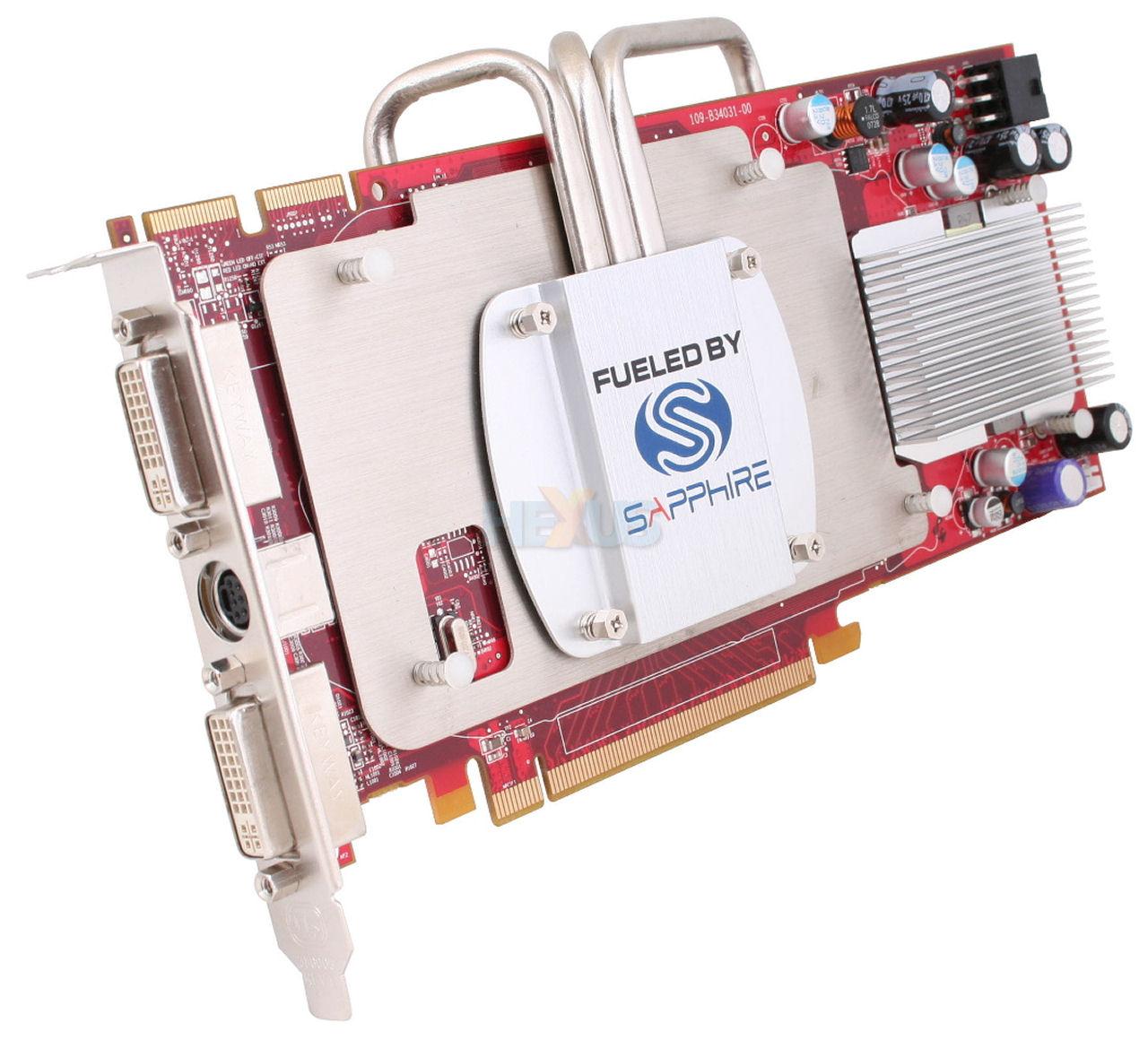 The HD 3850 ULTIMATE.
CPU
Motherboard
Graphics
RAM
Q9450 or Q6600
Asus Striker II Formula
GeForce 8800 Ultra
N/A
Hard Drive
Optical Drive
OS
Power
750 GB Samsung Spinpoint F1
Liteon W/ Lightscribe Direct Disk Labelling
Windows Vista Home Premium x32
N/A
Case
Cosmos 1000
View all
hide details
CPU
Motherboard
Graphics
RAM
Q9450 or Q6600
Asus Striker II Formula
GeForce 8800 Ultra
N/A
Hard Drive
Optical Drive
OS
Power
750 GB Samsung Spinpoint F1
Liteon W/ Lightscribe Direct Disk Labelling
Windows Vista Home Premium x32
N/A
Case
Cosmos 1000
View all
hide details