So after noticing my laptop would not turn on and that the power cord no longer snapped snug into the back, I decided to a little autopsy on it. after a few hours of disassembling this rubrics cube of a a notebook I found this...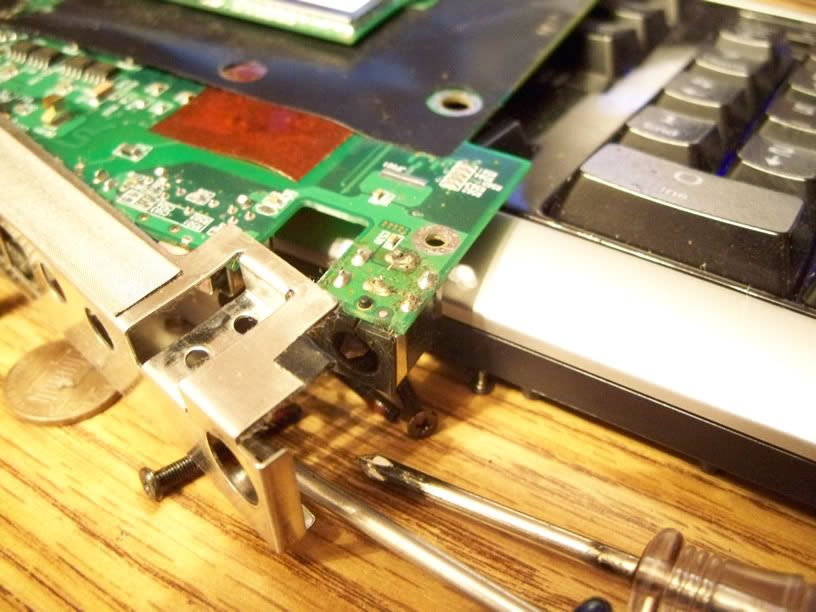 It's a little black by the female connector, but i don't c any fried resistors or anything. I'm wondering if I happen to find another one of these female power connectors and solder it in place of the bad one whether you think it might make a difference.
This is from a Gateway 7320GZ Laptop.
I hear this is a common problem with this certain laptop (Yay Gateway
)
and if I have no luck with that, then what in the world should I do with this sweet heatsink!