was going to be amd but bought a p35 mobo so..
intel it is
Right ive decided to start over with a new build and will be using my acer until it is finished.
parts bought already:
Msi p35 neo2 fr -- £50 (Antho)
120mm silent case fan -- free (Antho)
Coolermaster 690-- £49.99 ebuyer
Akasa heatsink compound -- £1.04 ebay
Western Digital WD2500KS 250GB Hard Drive -- £30.00 (theeddie)
Hiper HPU-4S425 425w -- £19.00 ( ebay) (will get thermaltake gpu power supply if i go crossfire)
Thermaltake tower 112 -- £10 (ebay) yes its the huge one
Windows Vista Home Premium 64 -- £64.00(ebuyer)
A whole heap of cheap fans for benching -- £5 ( ebuyer)
Intel E2180 -- £40 (ebay)
Corsair xms2 2x1gb pc6400 c4 -- £28.95 (ebay)
Parts to buy:
Intel cpu im thinking e2140 (oced to 3.2ghz
)Bought e2180!!!!
heatsink fan Bought!!
windows vistaBought!!
ram 2x2gb/2x1gb ddr800bought
hd3850
sata dvd/rw
after
cheap watercooling kit
another hd3850
id really like to have a go at Dry Ice i was inspired by yomama9388
anyone got anything they think might fit the bill pm me
pics of current parts coming soon
Any suggestions welcome!
today the postman brought me: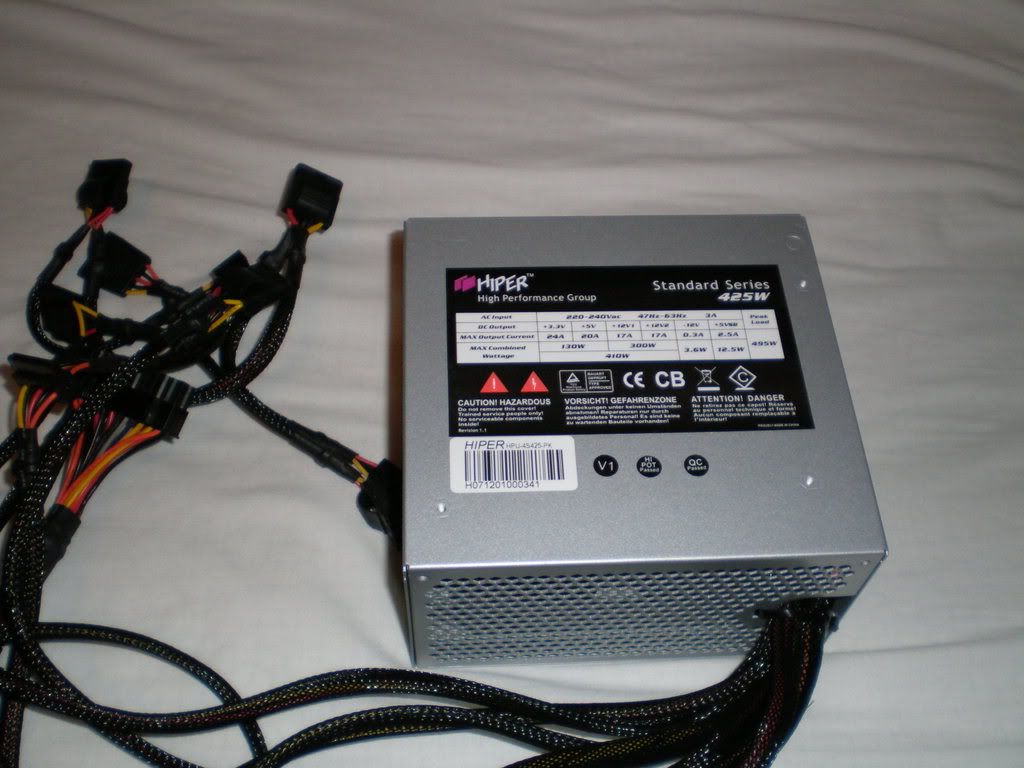 CPU
Motherboard
Graphics
RAM
X3 425
Gigabyte GA-MA790FX-DS5 AM2+/AM3
4850 1gb
2x1gb Ballistix pc8500
Hard Drive
OS
Power
Case
250gb WD Cavier 16mb Cache
Vista HP
Hiper Type M 580w
CM 690
View all
hide details
CPU
Motherboard
Graphics
RAM
X3 425
Gigabyte GA-MA790FX-DS5 AM2+/AM3
4850 1gb
2x1gb Ballistix pc8500
Hard Drive
OS
Power
Case
250gb WD Cavier 16mb Cache
Vista HP
Hiper Type M 580w
CM 690
View all
hide details