I am sick of small external HD's that can't fully backup my computer and seem too small for my needs. So I decided to build a 2TB backup/file server so I can access my files all the time, backup my computer (completely), run an FTP server (so I can access my files over the internet), and maybe even have it host my upcoming website.
I wanted all the advantages and possibilities of running my own Server Managed Storage. Like a NAS (Networked Attached Storage), but now it's server controlled so I believe it's actually a SAS (Server Attached Storage)
I looked into buying a self sustaining NAS off of Newegg or smilar, but all of those run their own manufacturer's built-in firmware. So that means it could only store my data, and maybe some of them had FTP services.
This server was built while taking space, noise, and OS features taken into consideration. So it's small (considering a full tower would be needed to fit these hard drives normally but I managed to cram EVERYTHING into a microATX size LanBox case
I'm running two arrays, one for my OS and one for data. I had to combat the 2TB limit restriction for any MBR disk so I had to separate the OS and Data (for the better):
2 - 80GB WD HD's RAID 1 (for OS only)
4 - 750GB Hitachi HD's RAID 5 (for Data only)
Contains the following components:
Mobo - ASUS P5E-VM HDMI LGA 775 Intel G35 HDMI Micro ATX
RAM - Crucial Ballistix 2GB DDR2 800 (PC2 6400)
Case - Thermaltake LANBOX microATX
PS - RAIDMAX Hybrid 2 RX-530SS 530W
CPU - Intel Pentium E2160 Allendale 1.8GHz LGA 775 65W Dual-Core Processor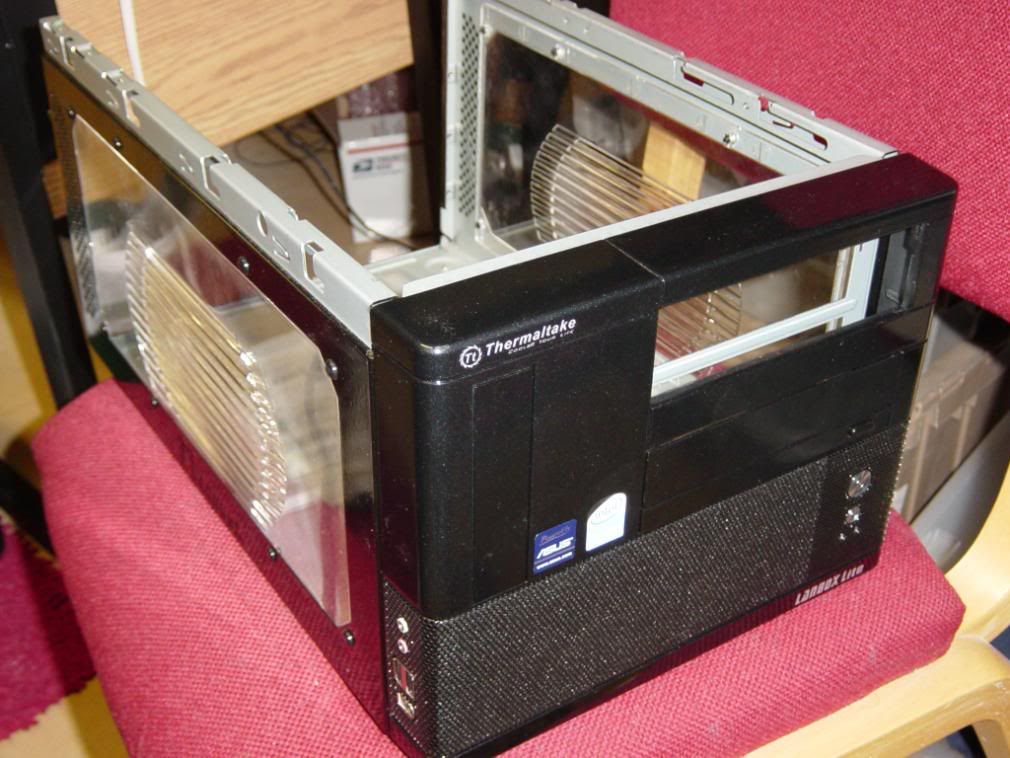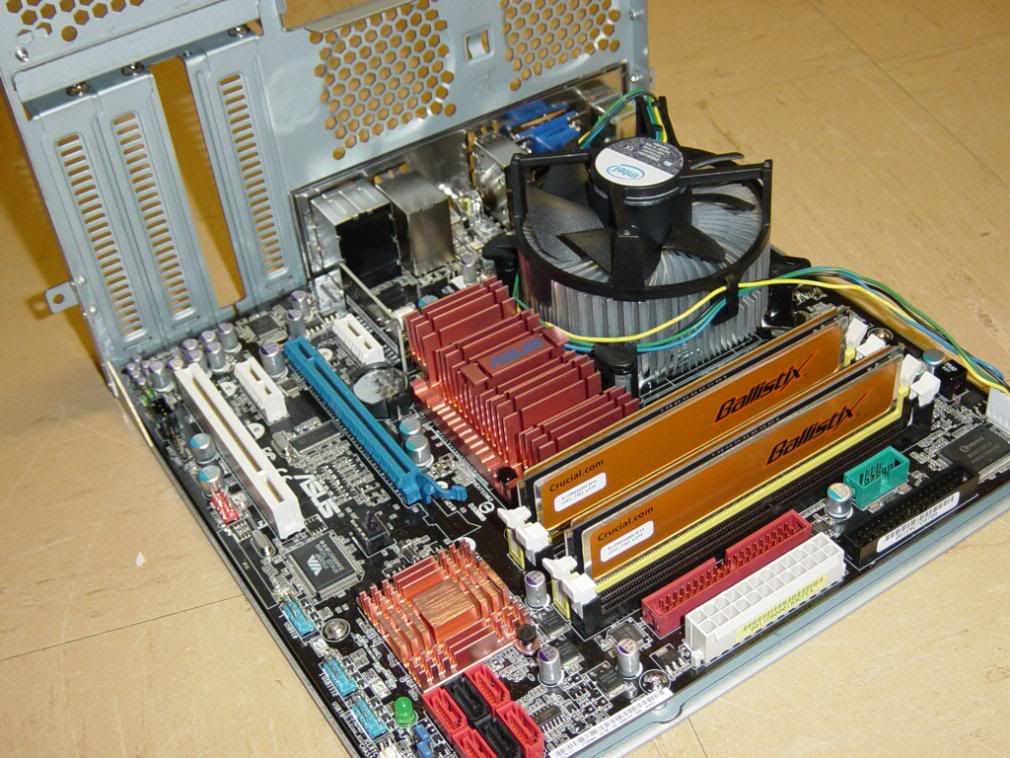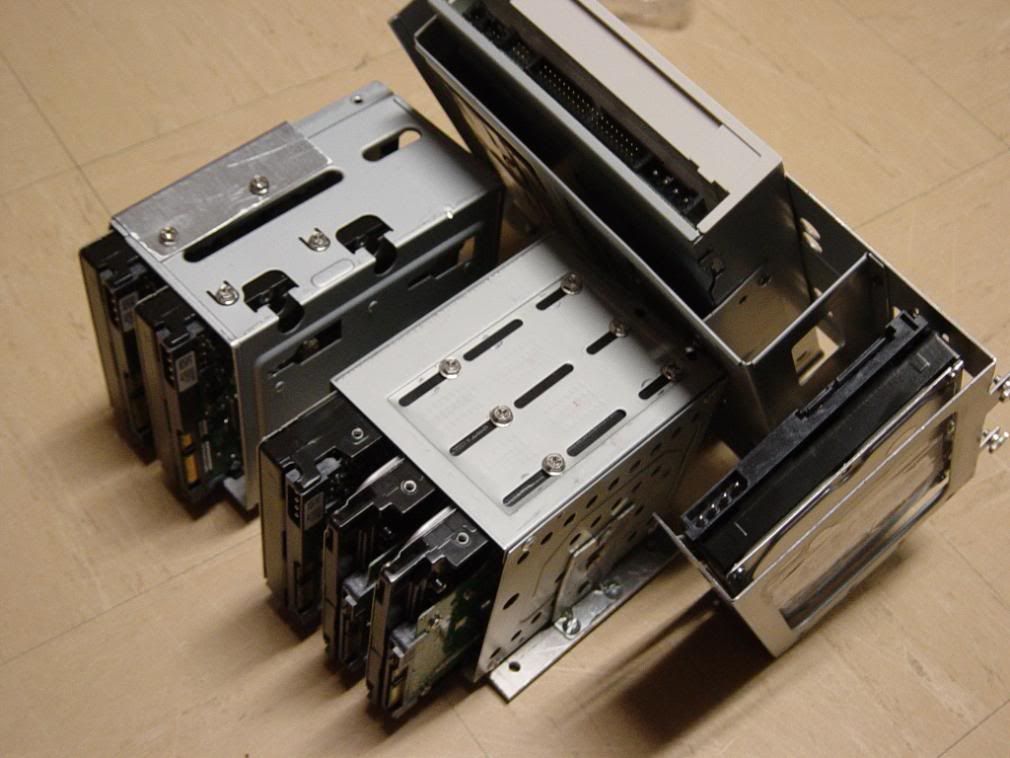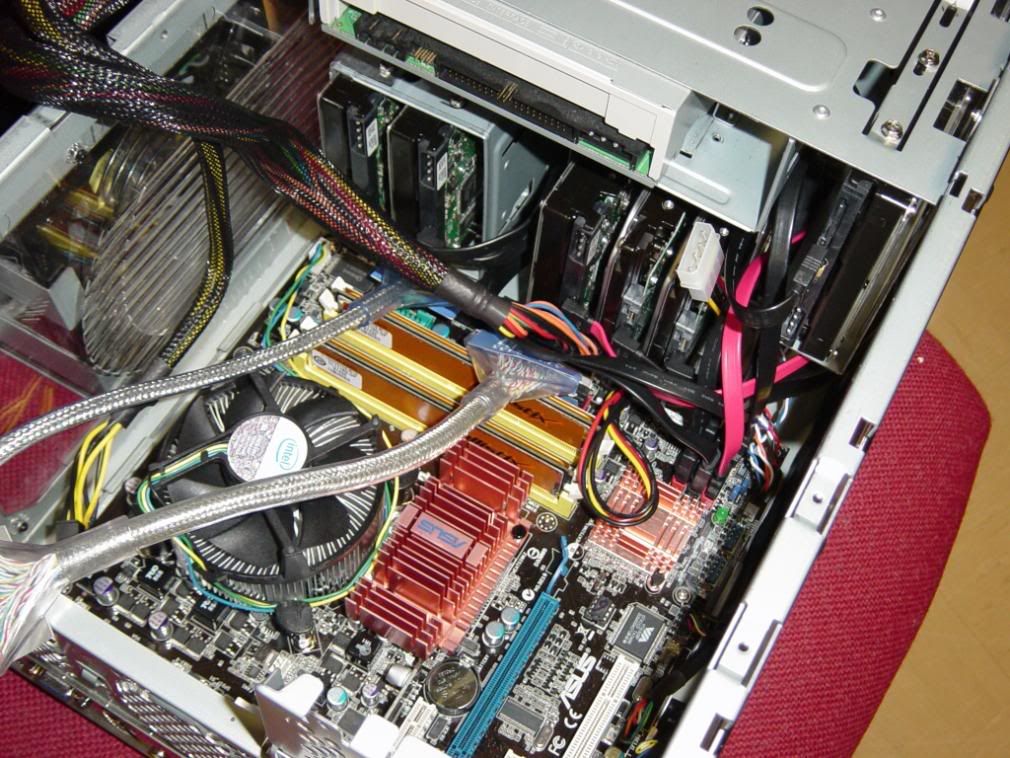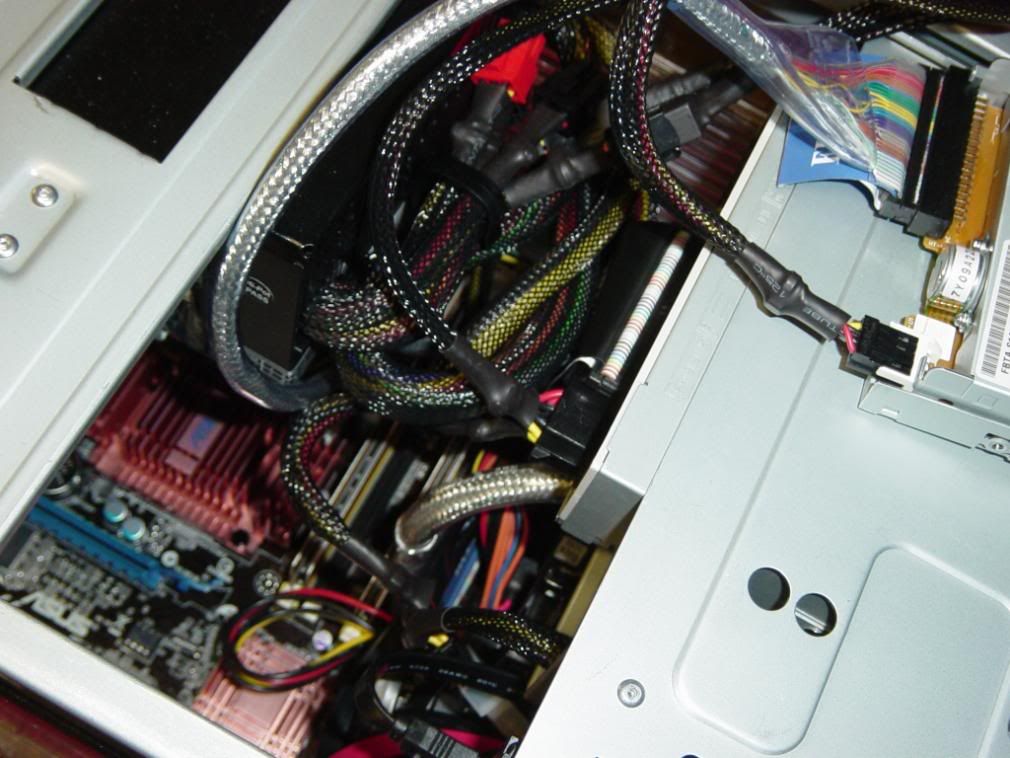 It's very crowded in there!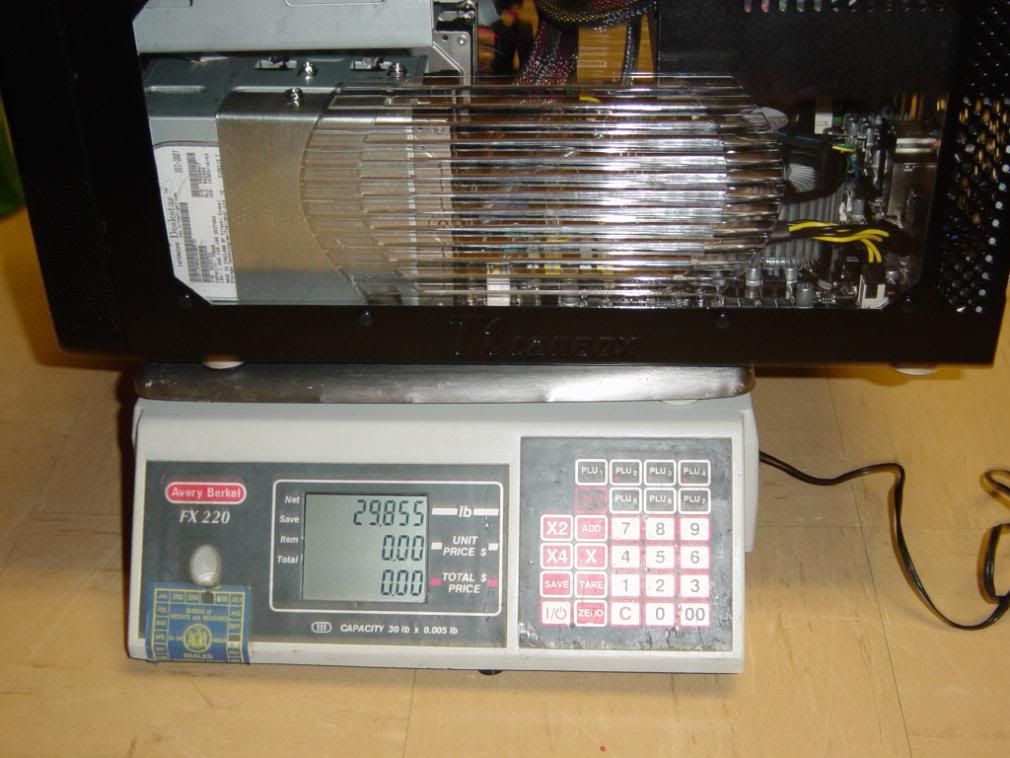 Having 6 Hard Drives adds to the weight of this beast!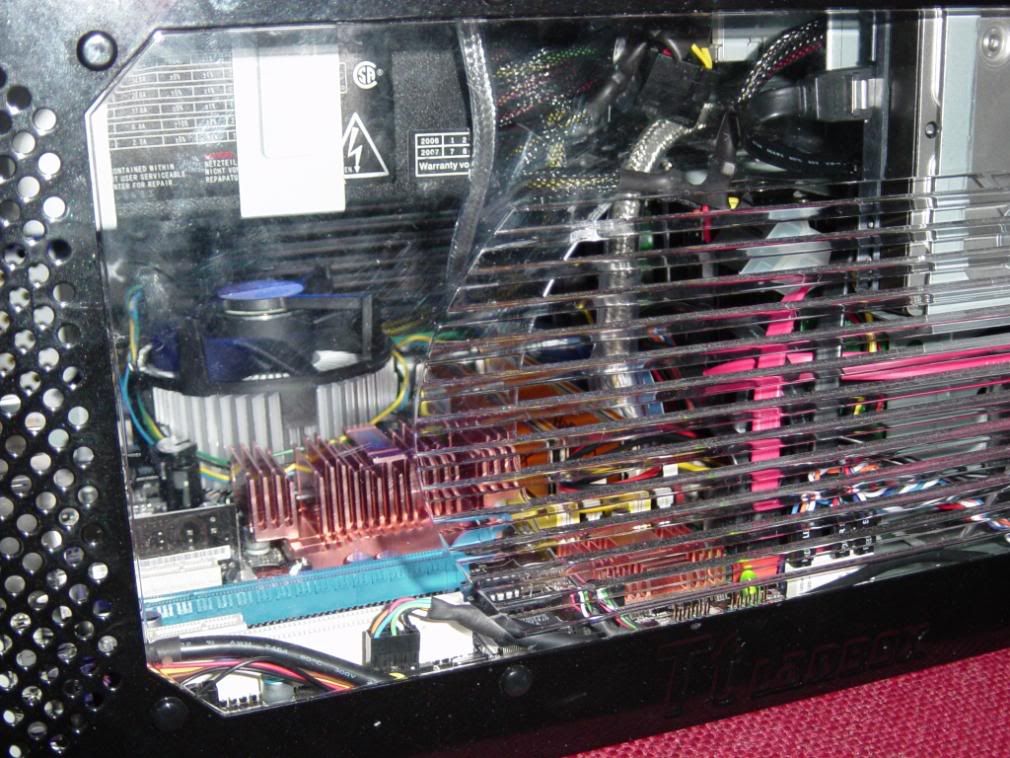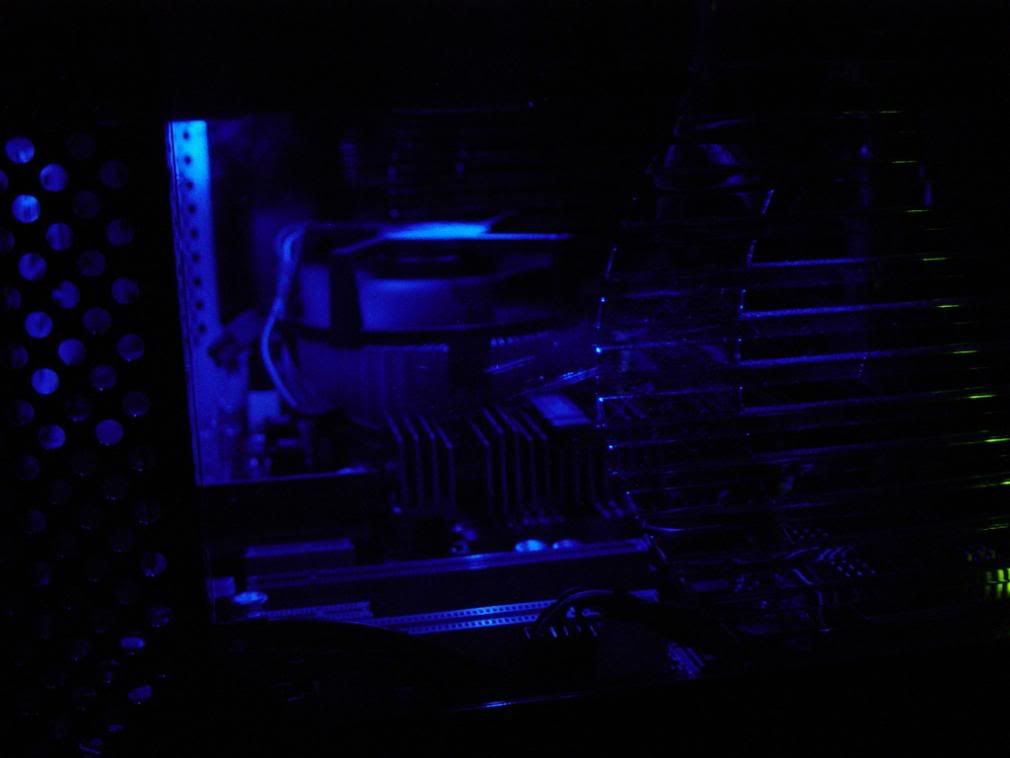 Operating System Pics - Running Windows Server 2008 Enterprise Edition x32 (but will go to x64 once I get my hands on a good .ISO image)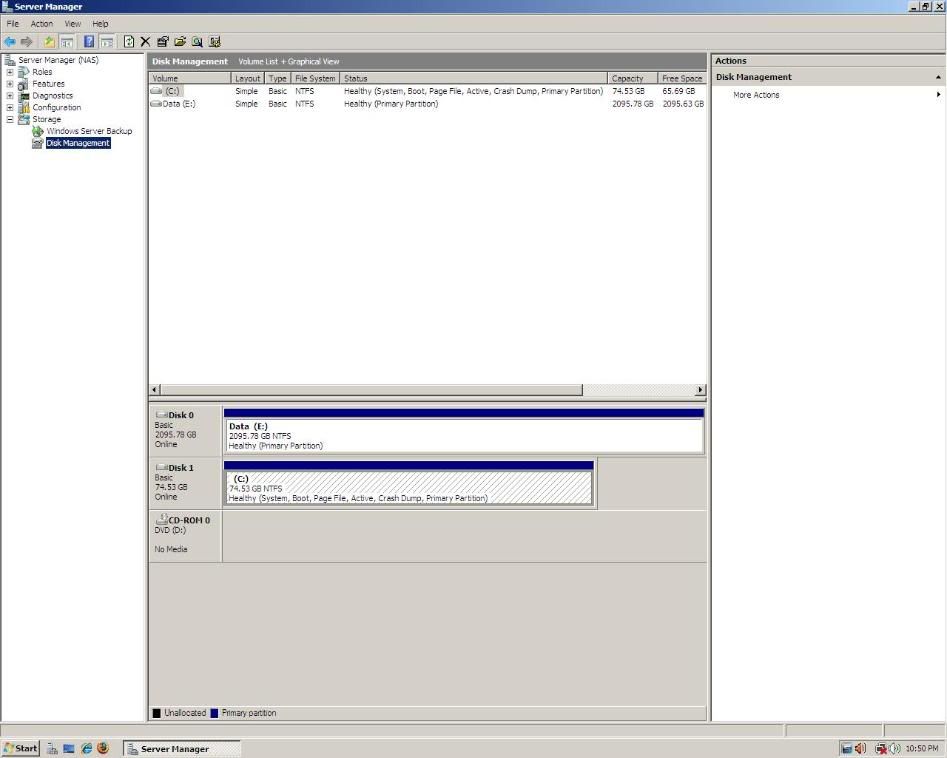 I even managed to 'test' both array's for failure. I completely unplugged one of the RAID 1 array HDs and booted it up. It booted without a hickup but it noticed that it was missing that HD within Intel's Matrix Storage Manager. I also took out a HD from the RAID 5 array and formatted it and rebooted the server. Fired up again without a glitch and my data was still there. Only downside to a RAID 5 though is the rebuild time. ETA to rebuild my 2TB array was ~20hrs. But remember you can still access your data while it's rebuilding, so you can just let that run in the background and forget about it.
Any suggestions, comments or questions please post....
Steve