I was cleaning, installing a new heatsink and fans, fixing the cabling, etc, and during this process a piece of the motherboard broke off. I believe this was during the removal of my heatsink, as I found an area that looked like it had a piece broken off, I heard the general direction, and I was taking off the heatsink. Here are 5 photos, going from the whole motherboard to the select area I believe the problem occurred in to the exact spot. I also flipped the exact spot horizontally because it seems that the piece cold be labeled on the motherboard. I also photographed the broken piece itself.
Whole Board: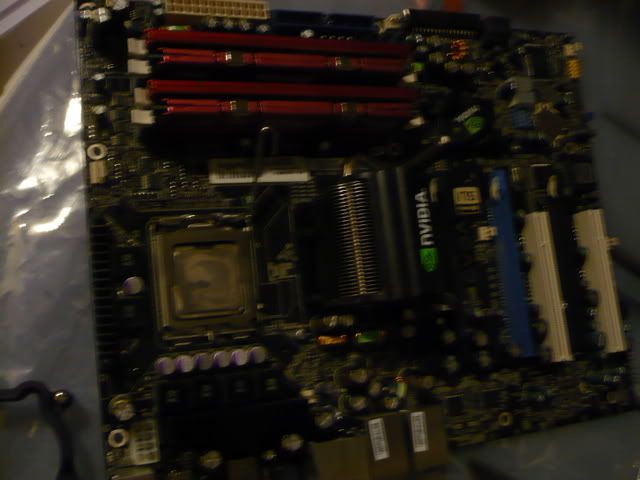 General Area/Perspective:
Close-Up of Suspected Problem: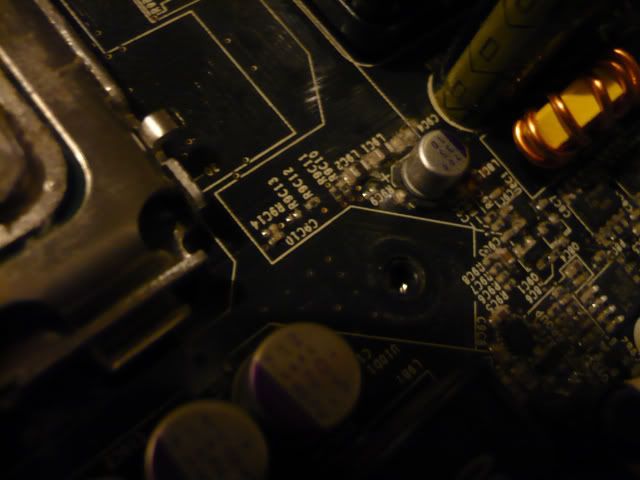 Flipped around, and possible ID number circled: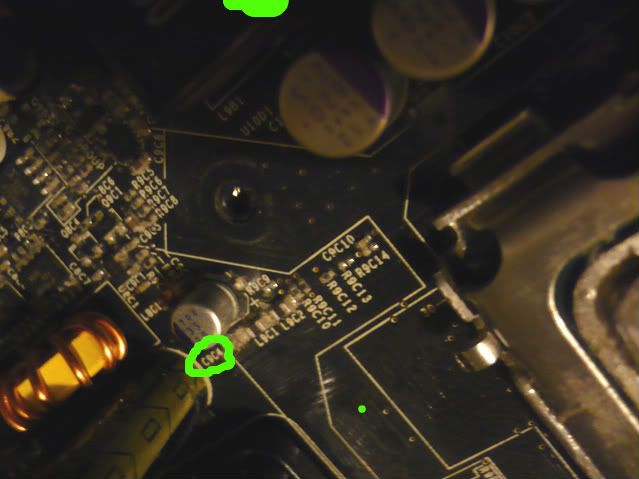 Broken-Off Piece: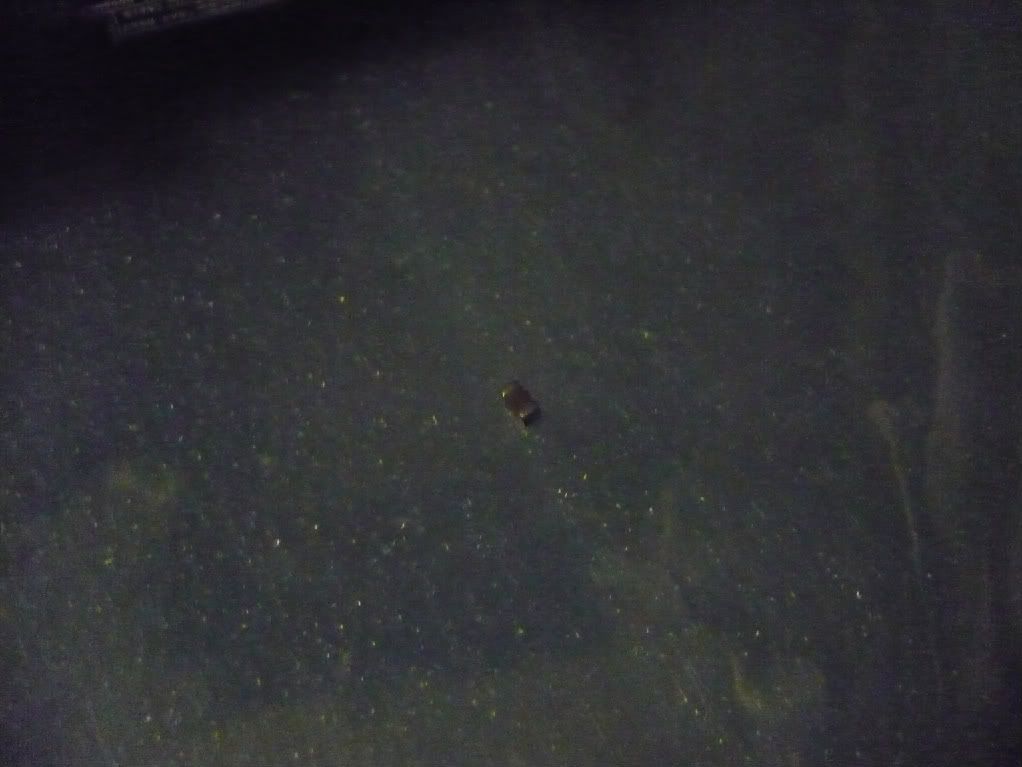 Answers/Help/Comment/etc to any of the following are appreciated.
Do you believe also it is broken at that point?
Will it harm my motherboard if I plug the power it (possible/not/definitely)?
Can my motherboard run fine without it?
Would it make sense to start the RMA now/Can I RMA, as I have been gentle with it, it went from my case onto a anti-static sheet with foam underneath?
If I am getting a new board, where do I go from here (I plan on at least 1 9800X2 and 45nm for this system)?
What would they be giving me if I RMA'd, same board/same make and model/same value?
Feel free to add any advice/suggestions/ideas/fixes/tricks/anything not asked but is relevant