Started this project the other day thought I put some pics up. I had a older Antec Case laying around few extra bucks so I through this thing together for fun.
Color:
inside and most of out Chevy engine Orange-Red
Case front Black with the chevy orange highlights

Hardware:
ASUS M2V-MX SE Motherboard
Athlon 64 LE-1600 2.2GHz
GeCube x850 pro
Cooler Master 600w PSU
Started to fill in the front of the case power lights and hdd lights will no longer be needed also filling in the square where the antec label had been.
This usb door will be painted Orange and Antec will be in black should look good I think. Also in the paint booth right now the power button and the reset button will be orange.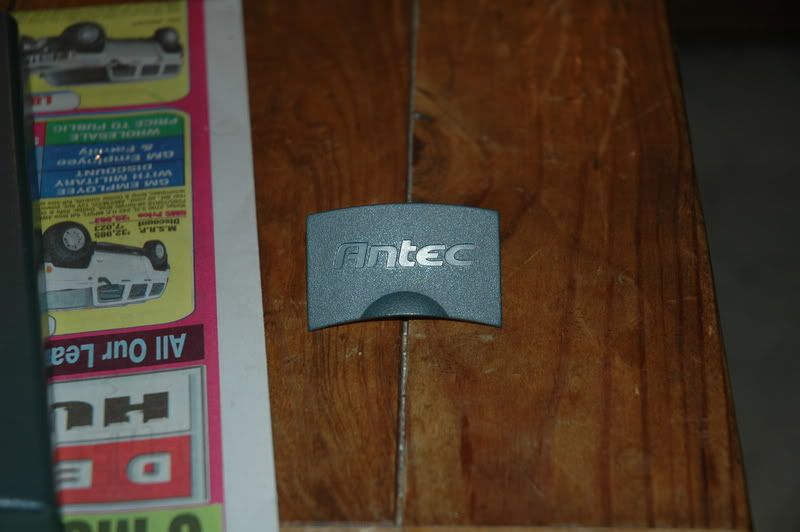 CPU
Motherboard
Graphics
RAM
Phenom X4 9550 2.4GHz
ASUS M3N78 PRO
EVGA GeForce 8600GTS SSC
4 GB G.skill DDRII 800 4-4-4-12 2.1v
Hard Drive
Optical Drive
OS
Keyboard
WesternDigital 500 GB
Samsung DVD+R with Lightscribe
Vista 64
Saitek
Power
Case
Mouse
Antec Earthwatts 650w
Cooler Master CM-690
Razer Diamondback
View all
hide details
CPU
Motherboard
Graphics
RAM
Phenom X4 9550 2.4GHz
ASUS M3N78 PRO
EVGA GeForce 8600GTS SSC
4 GB G.skill DDRII 800 4-4-4-12 2.1v
Hard Drive
Optical Drive
OS
Keyboard
WesternDigital 500 GB
Samsung DVD+R with Lightscribe
Vista 64
Saitek
Power
Case
Mouse
Antec Earthwatts 650w
Cooler Master CM-690
Razer Diamondback
View all
hide details