I wasn't sure where to post this, and this might not be a good forum for it, but we have a lot of smart ppl here so i thought i'd try
every one knows the problem, room is dark, eyes turn red.
I recently took a (quite random) picture of some of my friends, while playing GH3 contest. Now notice the girl in the picture, 1 eye is red and the other one is yellow
As what i've understood of red eyes, is the fact that the pupil is open and light reflecs the bloody inside of the eye, but yellow?
"In many species the tapetum lucidum, a light-reflecting layer behind the retina which improves night vision, intensifies this effect. This leads to variations in the color of the reflected light from species to species. Cats, for example, display blue, yellow, pink, or green eyes in flash photographs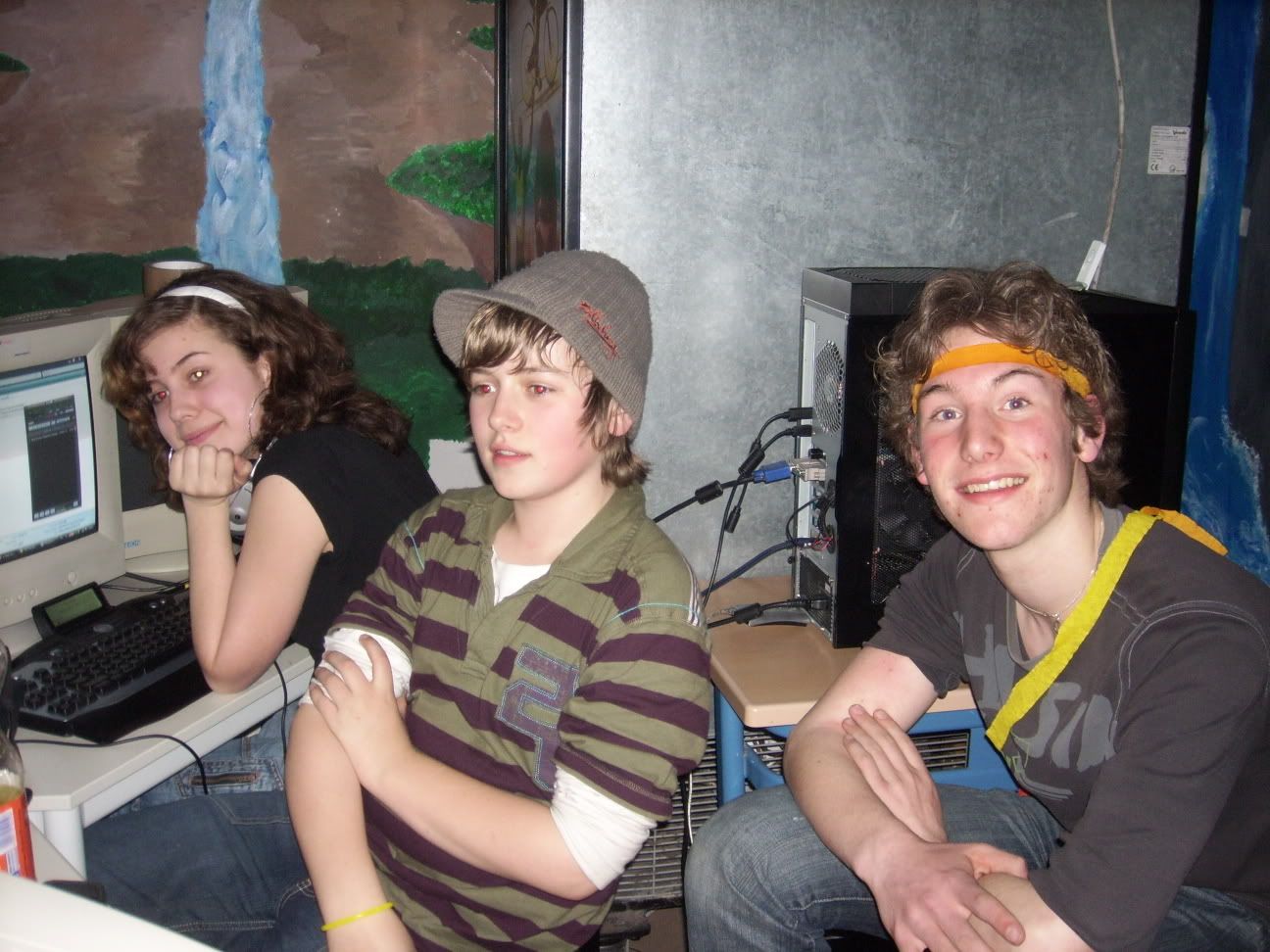 ."
from wiki, has my friend one super-nightvision eye? is she an alien?
PS: i swear i didn't photoshop this