Well i have been REALLY slack. I have had done a bit but havn't posted pics. Did a bit more work this afternoon. Here is what i got so far.... Hope you enjoy.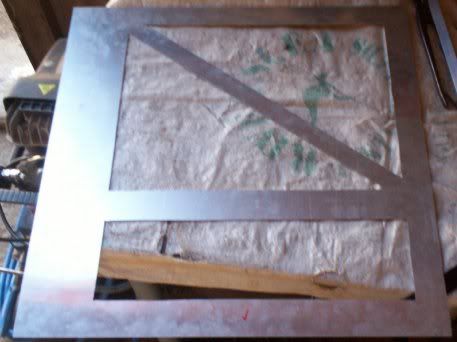 Well this is the side pannel. Got to give it a good file yet. Black mesh will go in the bottom rectangel but glass/plexie glass will go in the top two triangles. Havn't decided what material to use yet...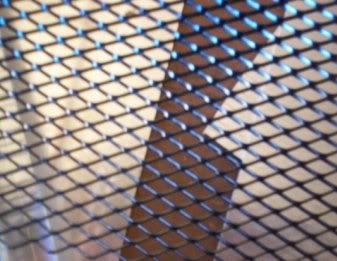 This is the mesh im using. Just mesh you can buy from an auto barn. Best ventalation, looks good against the aluminium and super cheap.

This is the front pannle so far... Got to cut slots for the drive bay and power/reset switch.
So what do you all think? Looks good or looks bad?
-Smokie
CPU
Motherboard
Graphics
RAM
E6600
ASUS P5KC
Sapphire 3870X2
2GB 800 OCZ Reaper
Hard Drive
OS
Monitor
Power
WD 160GB 8MB
XP 32 bit
20.1" BENQ
Corsair TX750W
Case
Mouse
Home Made Aluminium Case
Logitech MX400
View all
hide details
CPU
Motherboard
Graphics
RAM
E6600
ASUS P5KC
Sapphire 3870X2
2GB 800 OCZ Reaper
Hard Drive
OS
Monitor
Power
WD 160GB 8MB
XP 32 bit
20.1" BENQ
Corsair TX750W
Case
Mouse
Home Made Aluminium Case
Logitech MX400
View all
hide details