Case:
Lian Li V2100
Watercooling:
CPU, GPU, Northbridge, Southbridge + Mofset
Hardware:
Q6600, ASUS P5K, 8800 Ultra
WC Hardware:
XSPC Dual Bay Pump/Res, Fuzion, XSPC rads + EK GPU and Mobo blocks
Mods:
240mm rad cut-out in bottom, 120mm rad cut-out in the roof & bottom HD cages removed.
I know I haven't finished coiling the hoses yet (grrr hate doing that)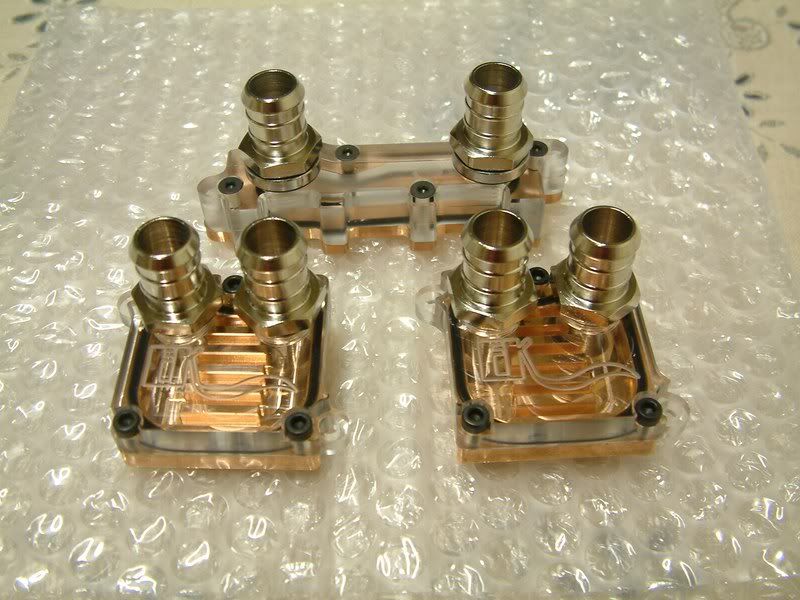 XSPC R120-S in the roof (ARGH that bolt is being stubborn
)




XSPC R120-D in the floor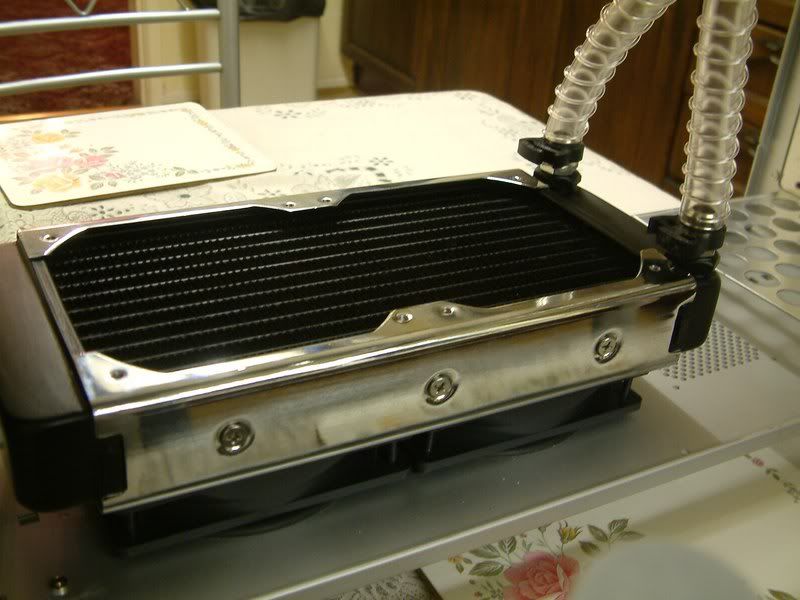 Pics of the WC setup so far.. not done yet as I need a different Mofset block.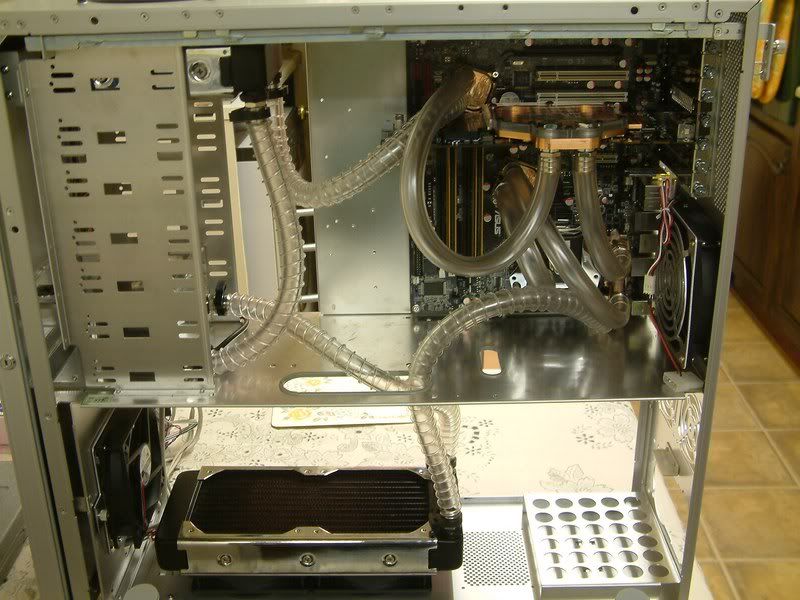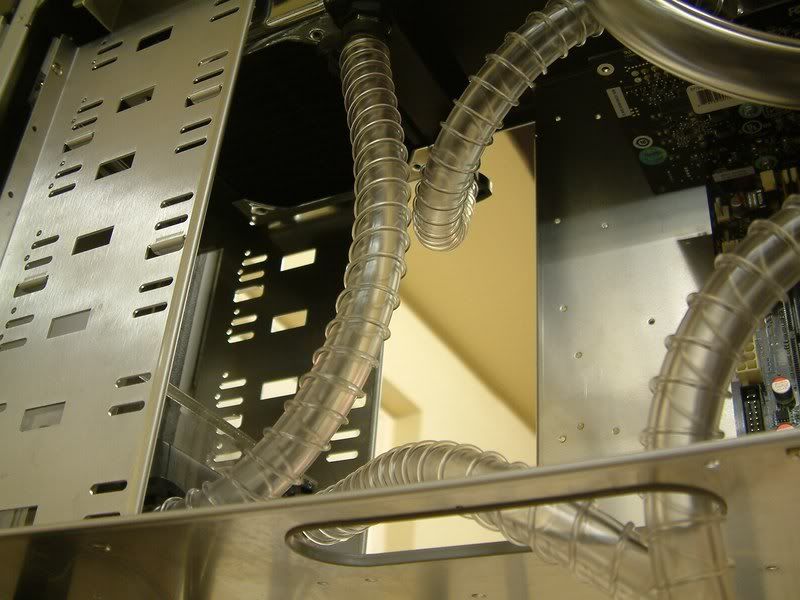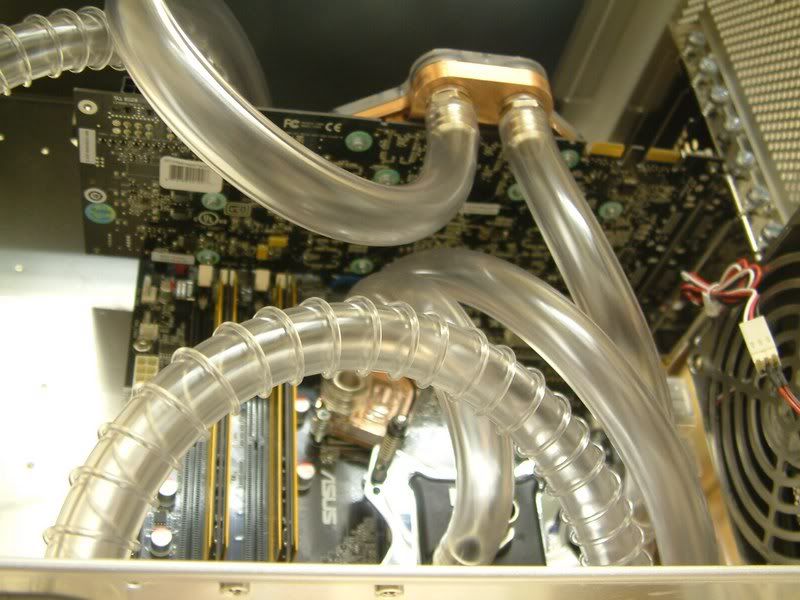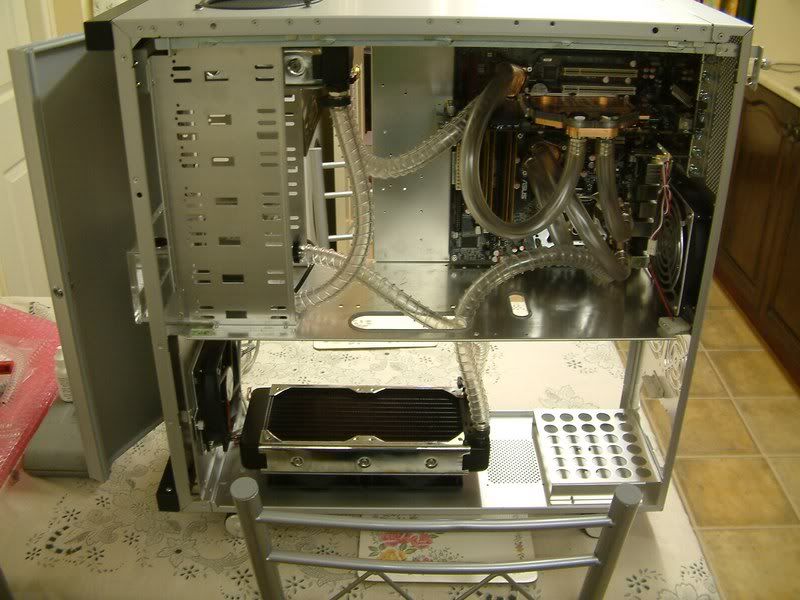 UPDATE

Rest of pictures.. will get it finished on Monday because the mofset block I have here doesn't fit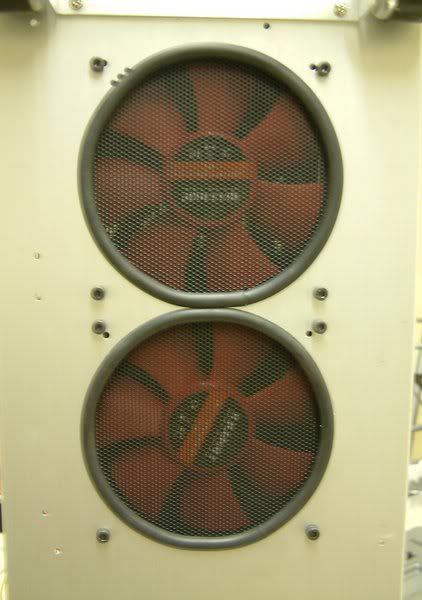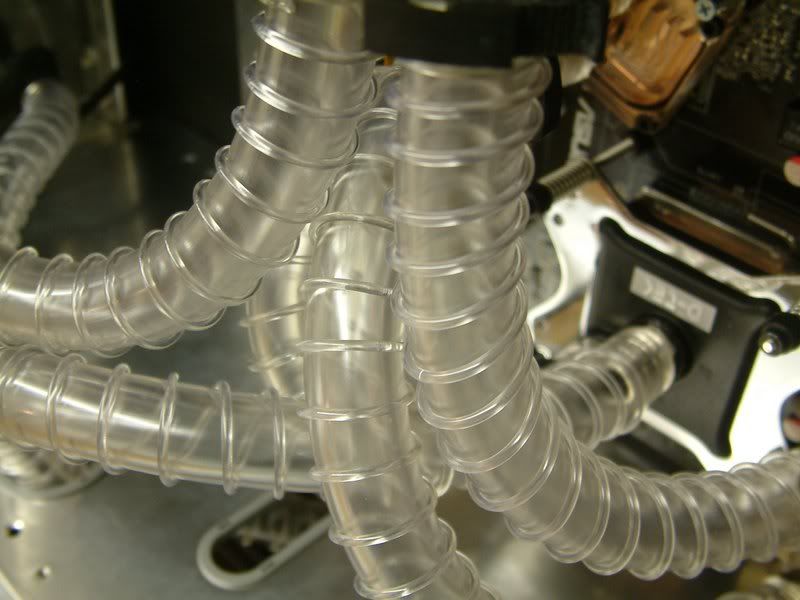 UPDATE - LEAK TESTING PART 1

Few pics of the rig leak testing this evening, will fit the motherboard shortly and get more pictures then.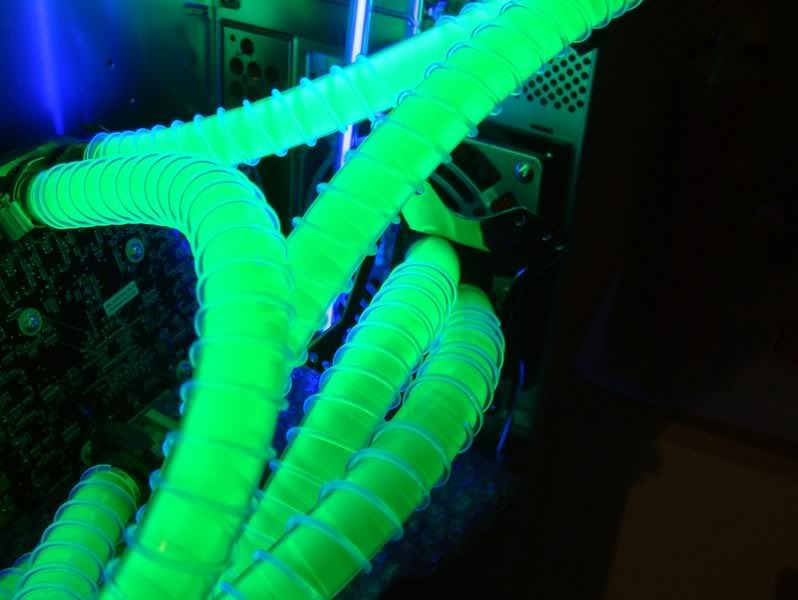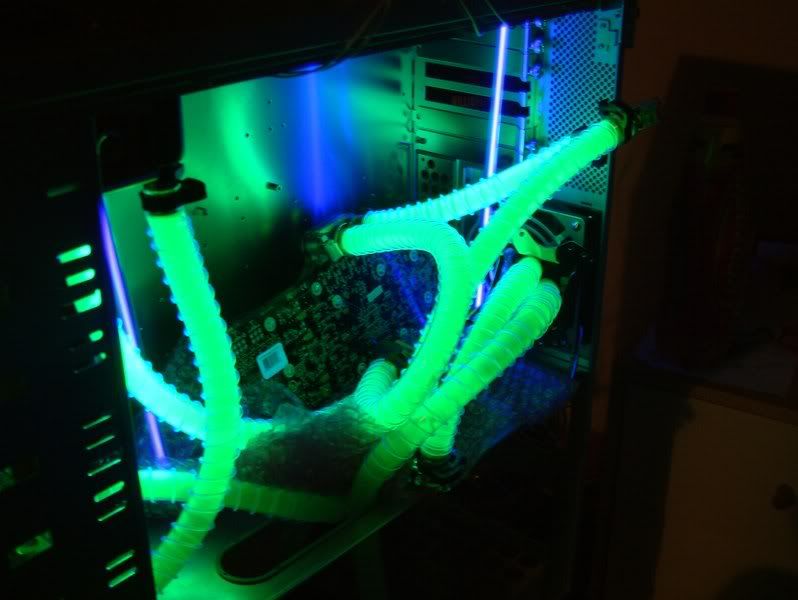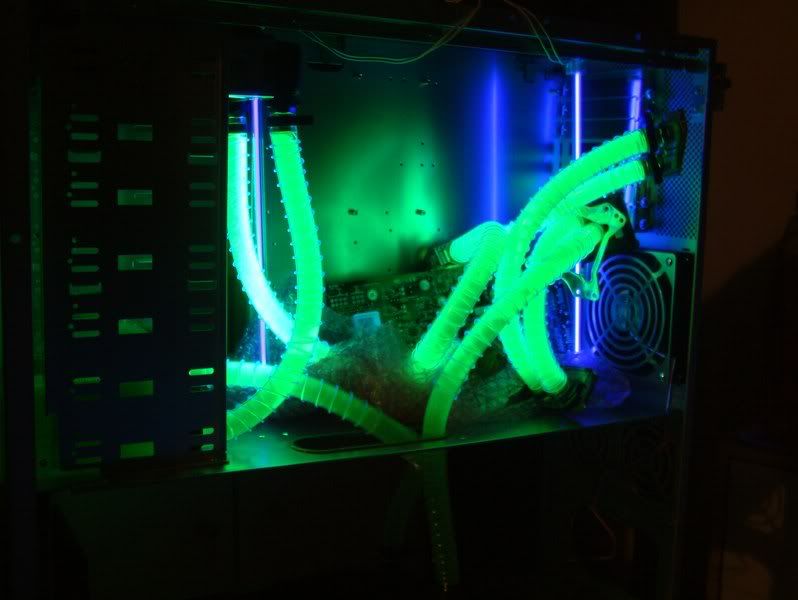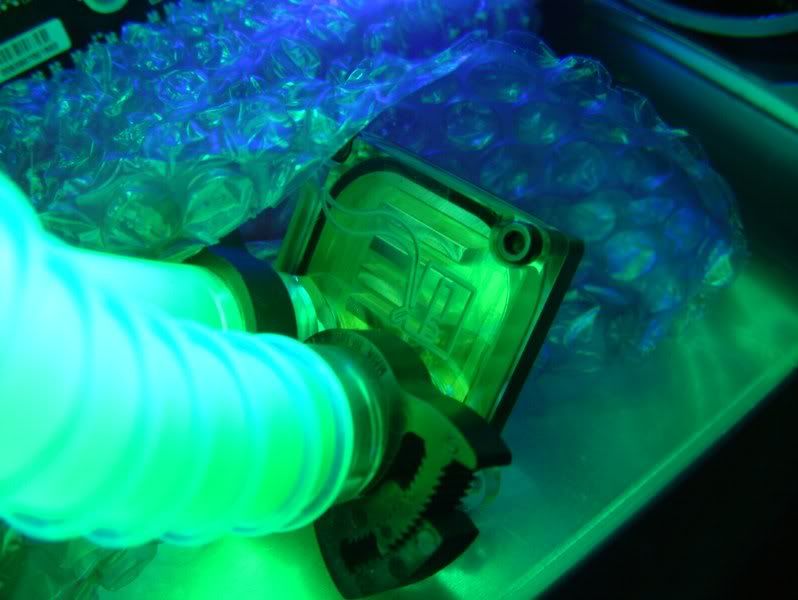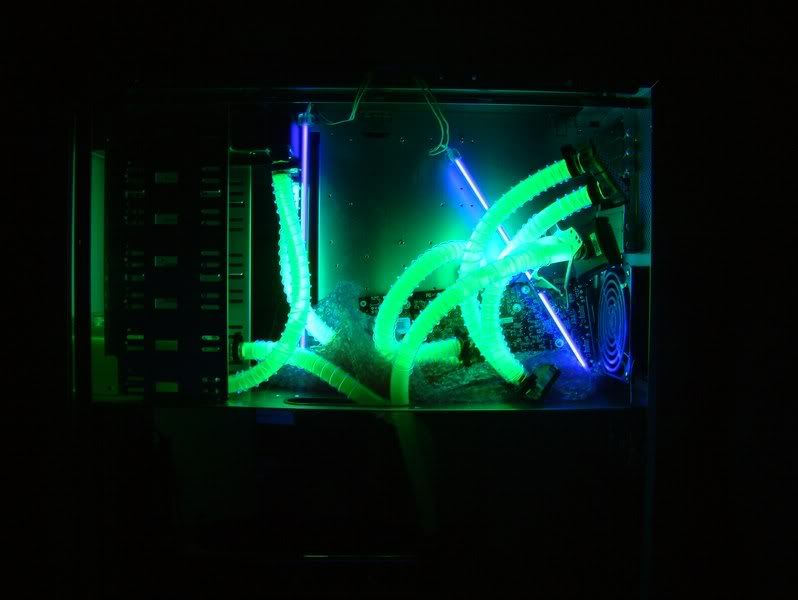 UPDATE - LEAK TESTING PART 2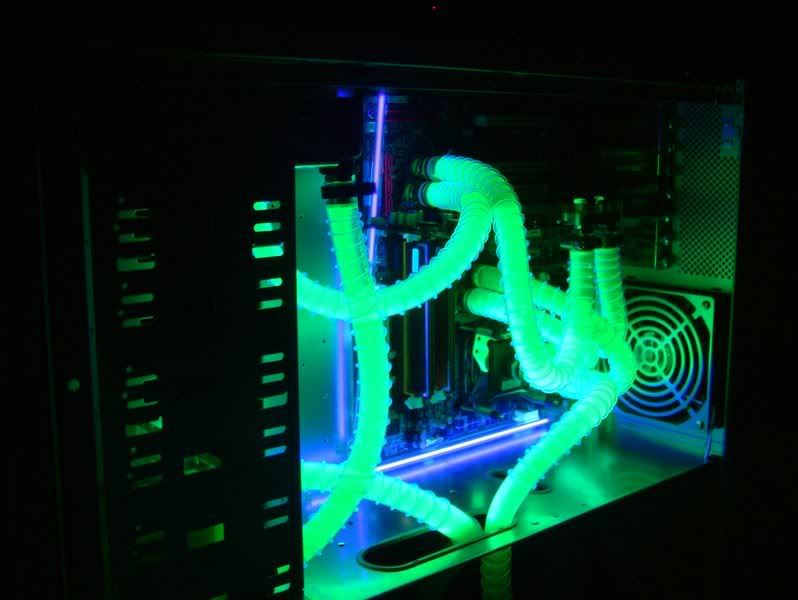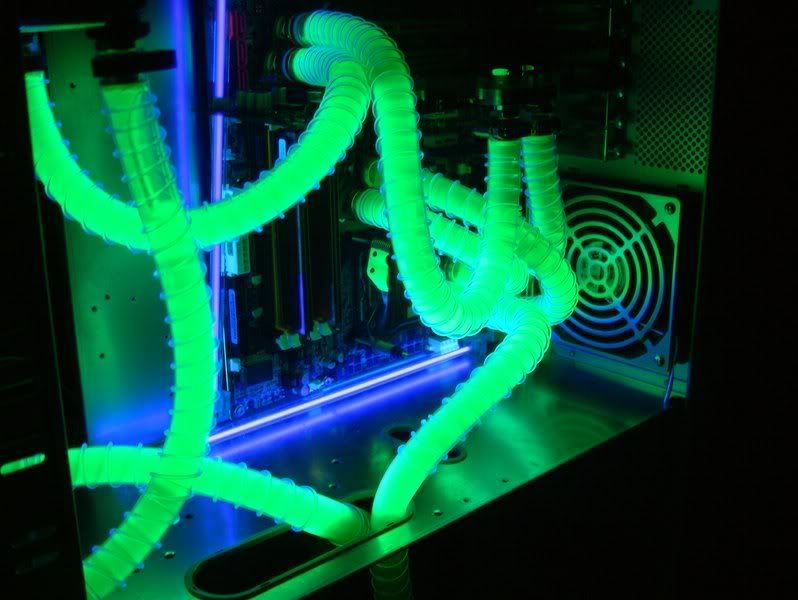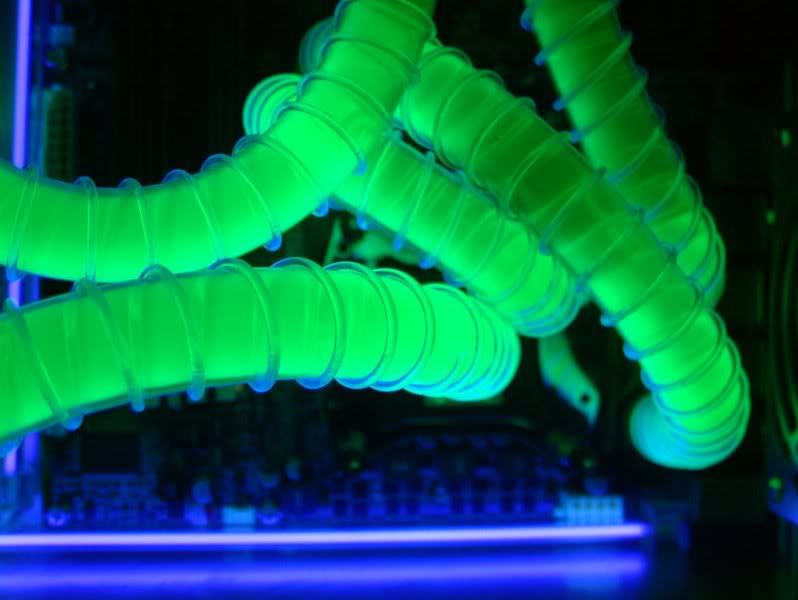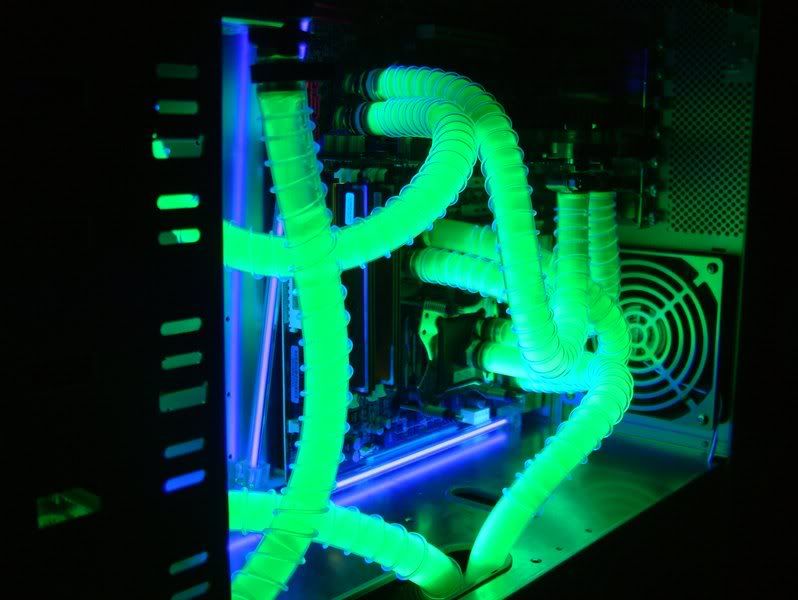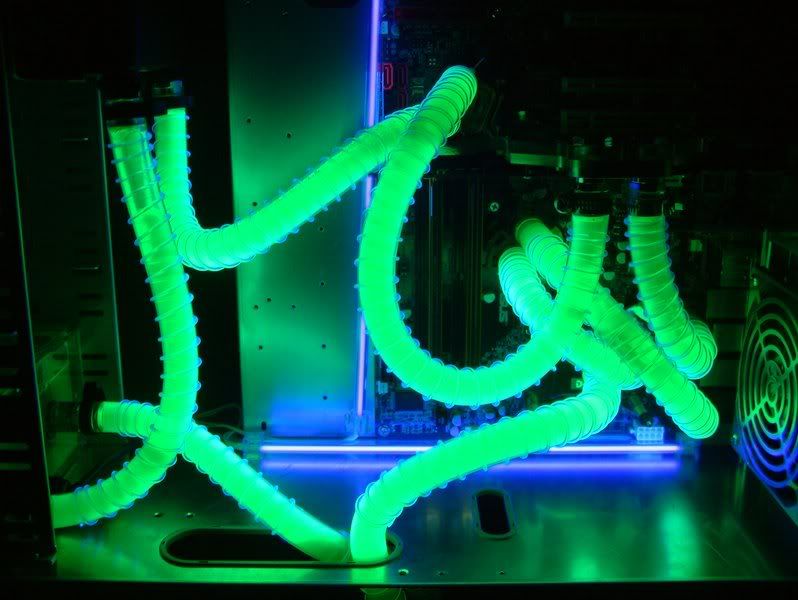 Woo.. job done
Personally I would of used a DDC Pro or Ultra but he was dead set on a Bay Res / Pump combo!
CPU
Motherboard
Graphics
RAM
Q6600
Asus P5K3
Leaktek 8800GTS 640Mb
2GB DDR3
Hard Drive
Optical Drive
OS
Monitor
500GB SATA
DVD-RW
XP
2x 19" Widescreens
Keyboard
Power
Case
Mouse
Logitech
Coolermaster 850W
Lasered & Painted Akasa Omega
Microsoft Habu
Mouse Pad
Bugs Bunny!
View all
hide details
CPU
Motherboard
Graphics
RAM
Q6600
Asus P5K3
Leaktek 8800GTS 640Mb
2GB DDR3
Hard Drive
Optical Drive
OS
Monitor
500GB SATA
DVD-RW
XP
2x 19" Widescreens
Keyboard
Power
Case
Mouse
Logitech
Coolermaster 850W
Lasered & Painted Akasa Omega
Microsoft Habu
Mouse Pad
Bugs Bunny!
View all
hide details