I would like your opinions on the designs
Ok the first one is 744x644x220 mm (hxdxw) (before you say yes it is quite like the tj07 but it is different in many ways too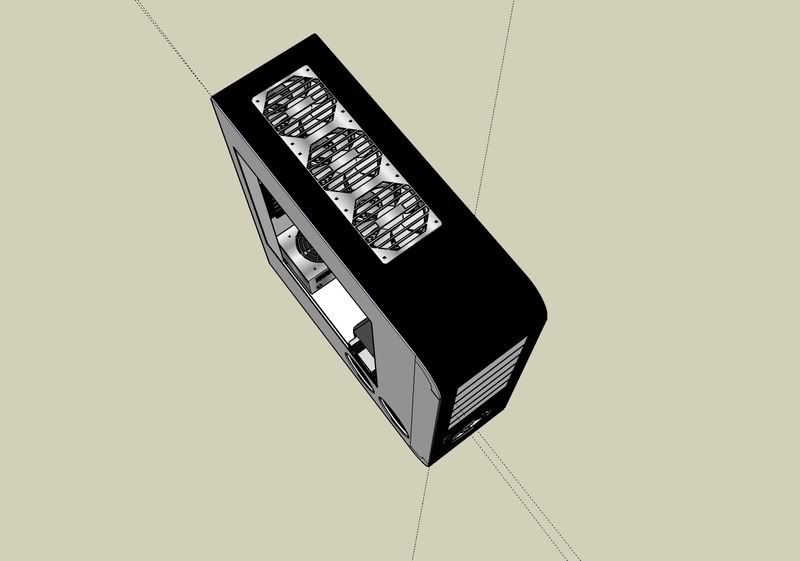 and the second is a 'cube' and it is able to fit up to 2 pa120.3's and 3 120.2's at once aswell as 8 5.25"bay devices and 6 harddrives i know noone will need all this i have just included the rads to prove it can be done.
p.s. the design is not quite finished (top and bottom front wont be open)
it is 500x500x550 mm (wxhxd)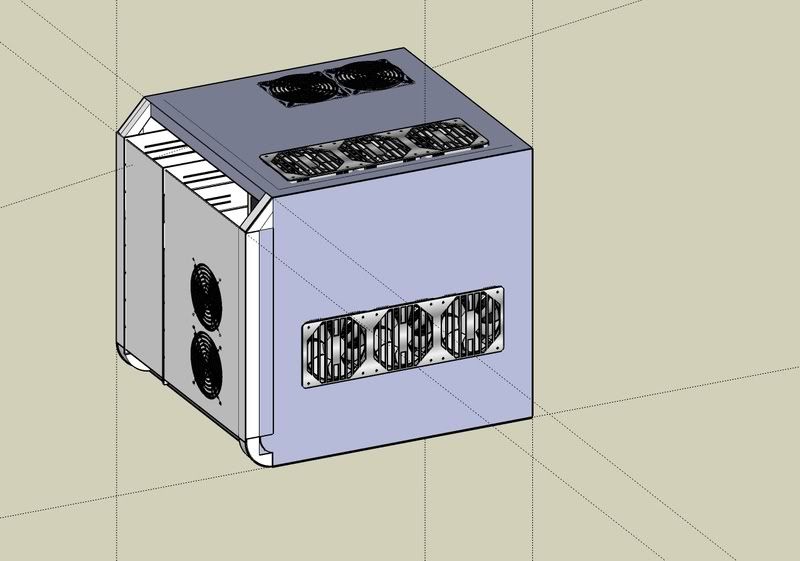 so what do you think of the two?